Night Gallery is pleased to present BIG MOOD, an exhibition of new paintings by Andrea Marie Breiling. This will be her second solo show at Night Gallery, following 2019's Have You Loved Me for the Last Time (Laid Bare). The exhibition will be on view at the gallery from September 8 - 26, 2020 by appointment only, and will remain as an online viewing room until October 24, 2020.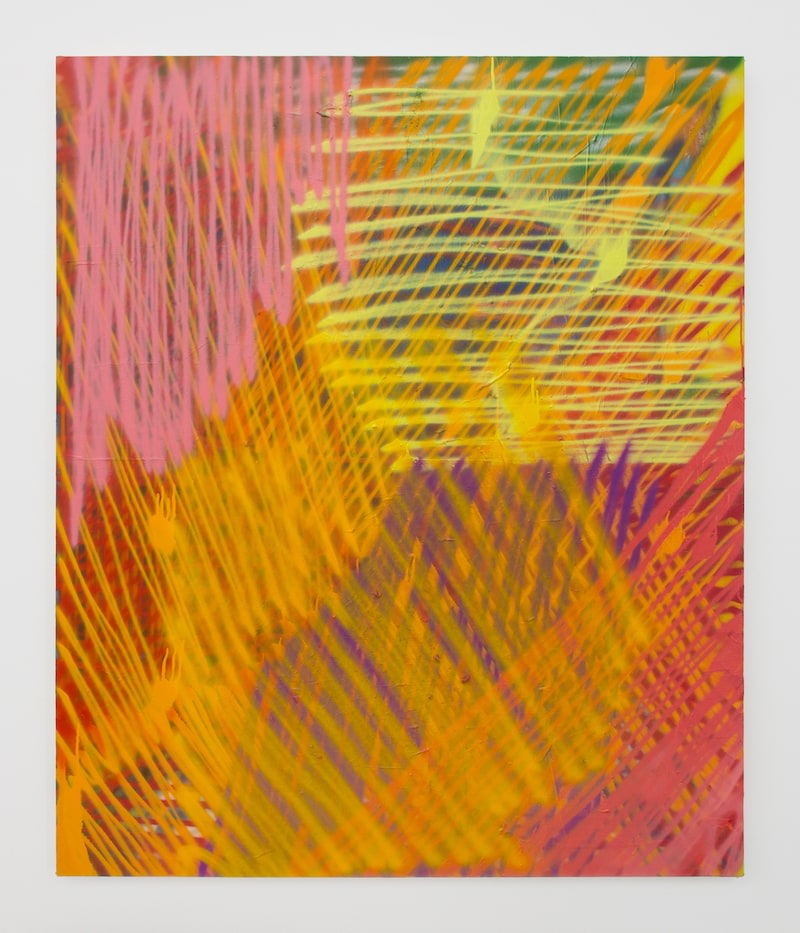 A spirit of reverent defiance animates Breiling's practice, engaging the history of abstract painting at the same time that she resists a singular mode of inquiry. In each monumental painting the viewer witnesses her conducting experiments in relation to her own physicality, and while earlier paintings took cues from Action Painting, the canvases in BIG MOOD are more akin to the Color Field movement. These forms are primarily constructed using spray paint, which she was first drawn to as a brush-free approach to painting and which has allowed her to render large forms while maintaining the frenetic energy for which she is known. Using spray paint over Flashe, acrylic, and enamel she builds multiple cross-hatched layers that coax new and deeper palettes and textures from these materials.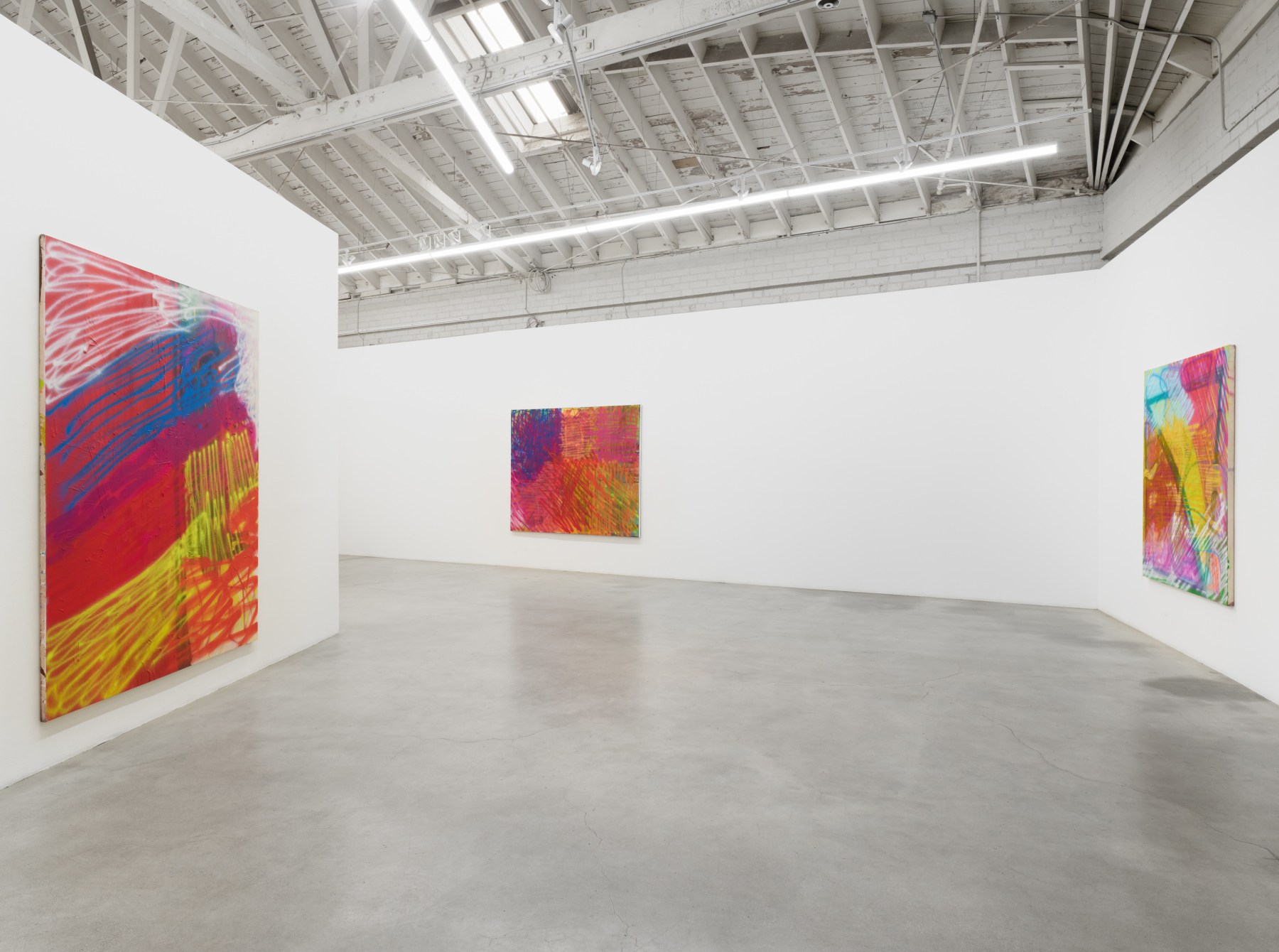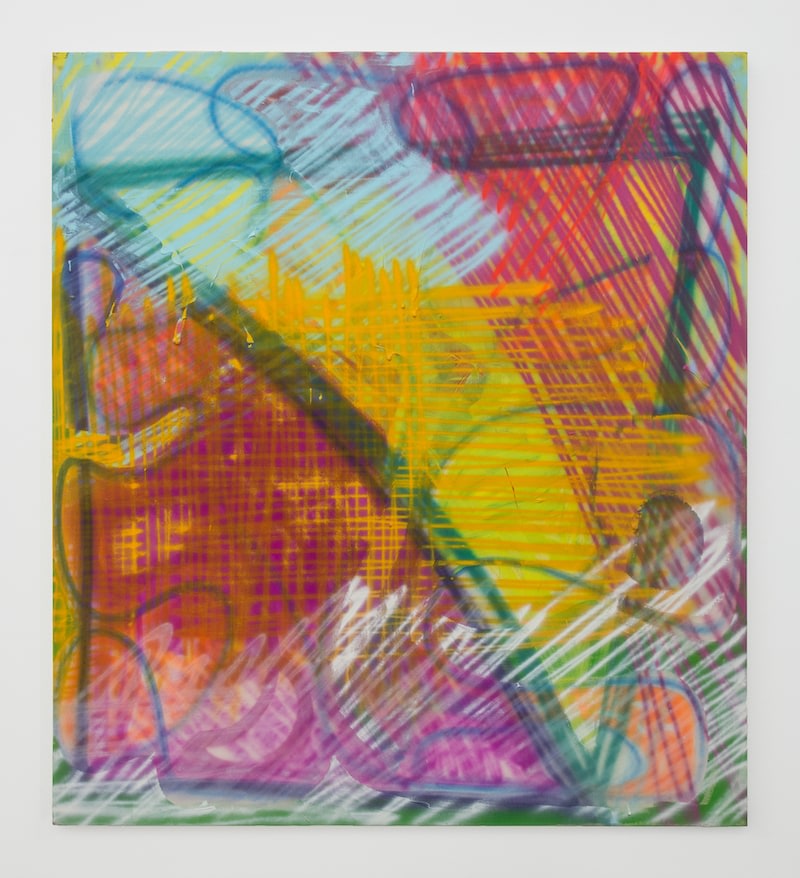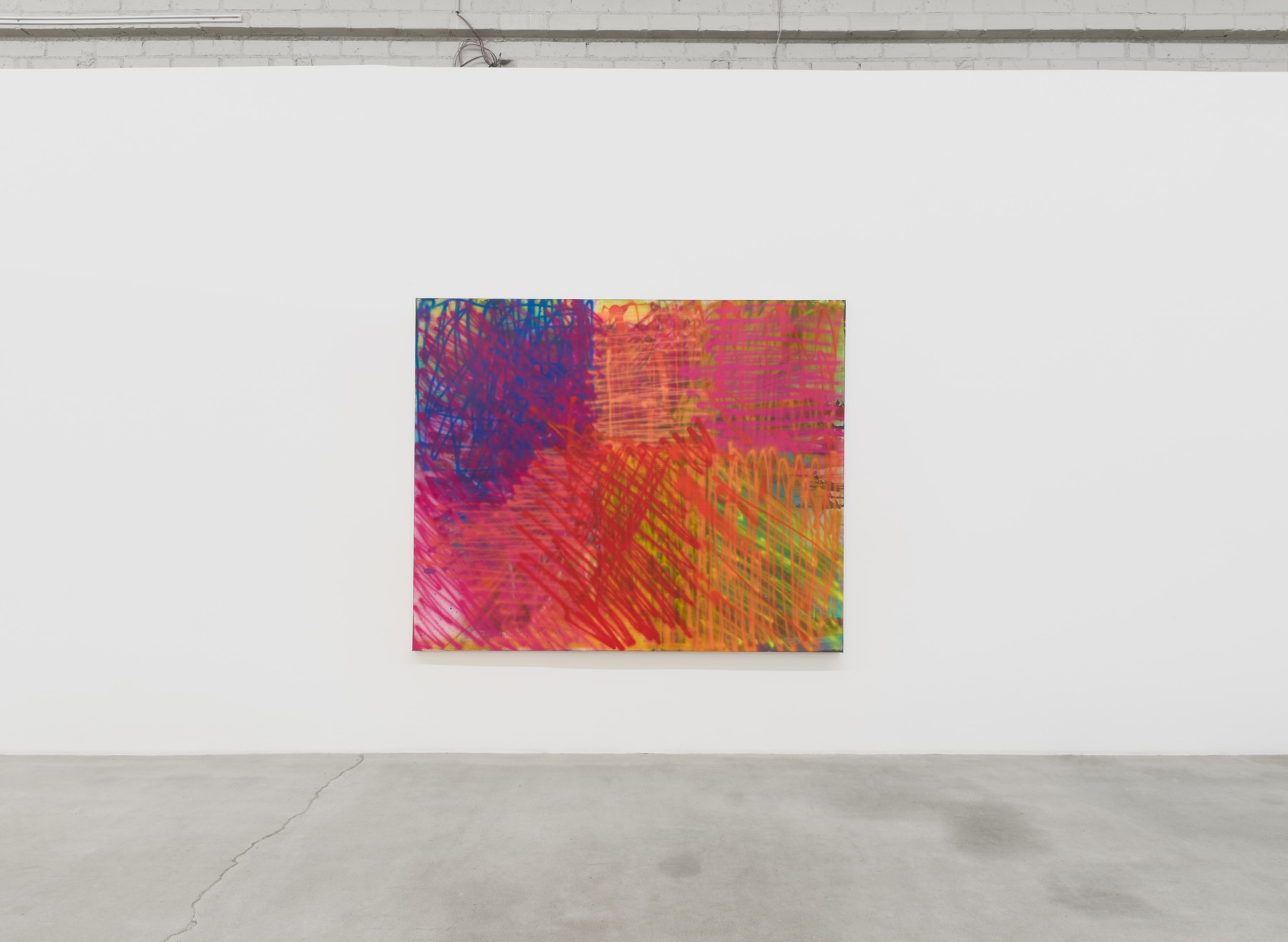 Throughout the exhibition Breiling subverts painting conventions, garnering exciting results. In some places the canvas is dyed instead of primed, creating vivid foundations for dizzyingly saturated compositions. She combines a myriad of substrates allowing violent alchemical reactions which are frozen in time on the face of her paintings. Elsewhere she layers lean over fat, resulting in ghostly remnants of previous gestures and dense surfaces built up to the brink of their breaking point. While each painting is approached with a unique set of solutions, a masterful understanding of color and a spirit of discovery unites each work. As the critic Barry Schwabsky recently wrote of Breiling's work, "A clear, simple structure allows for great freedom, a sense of 'everything goes,' and it's wonderfully exhilarating." Indeed, Breiling's new body of work ultimately invites the viewer to dispel with convention and experience each piece on its own wholehearted terms.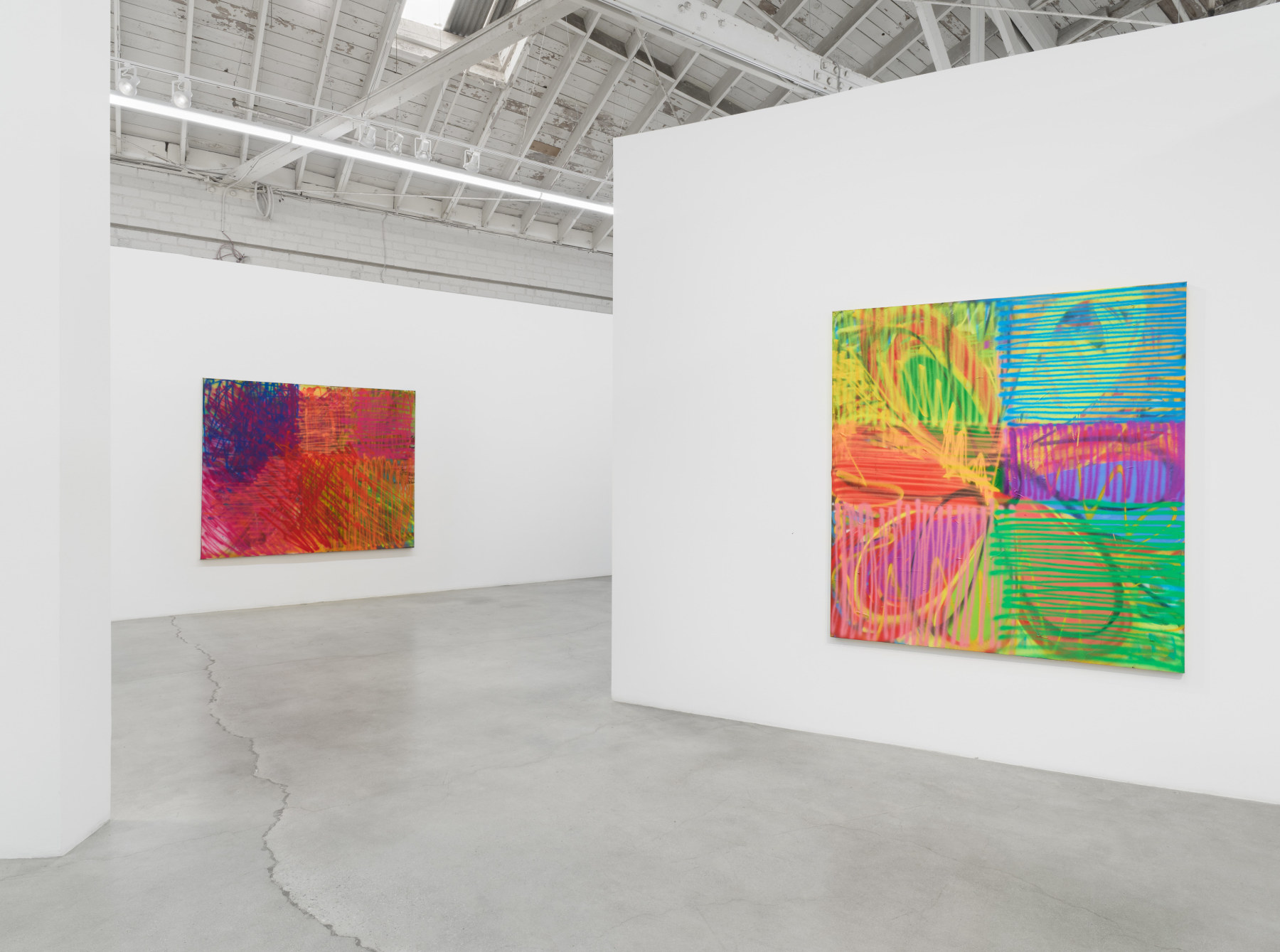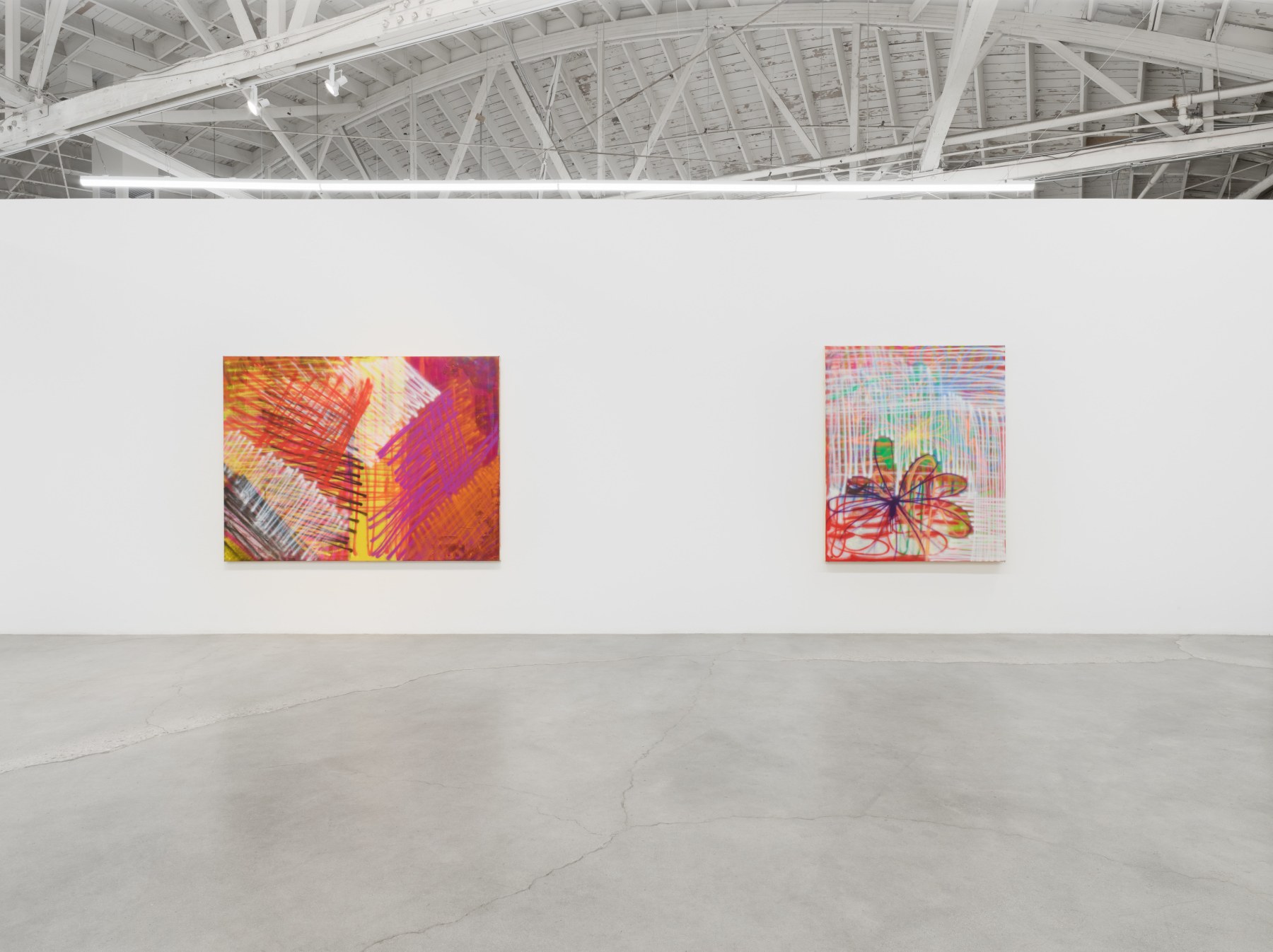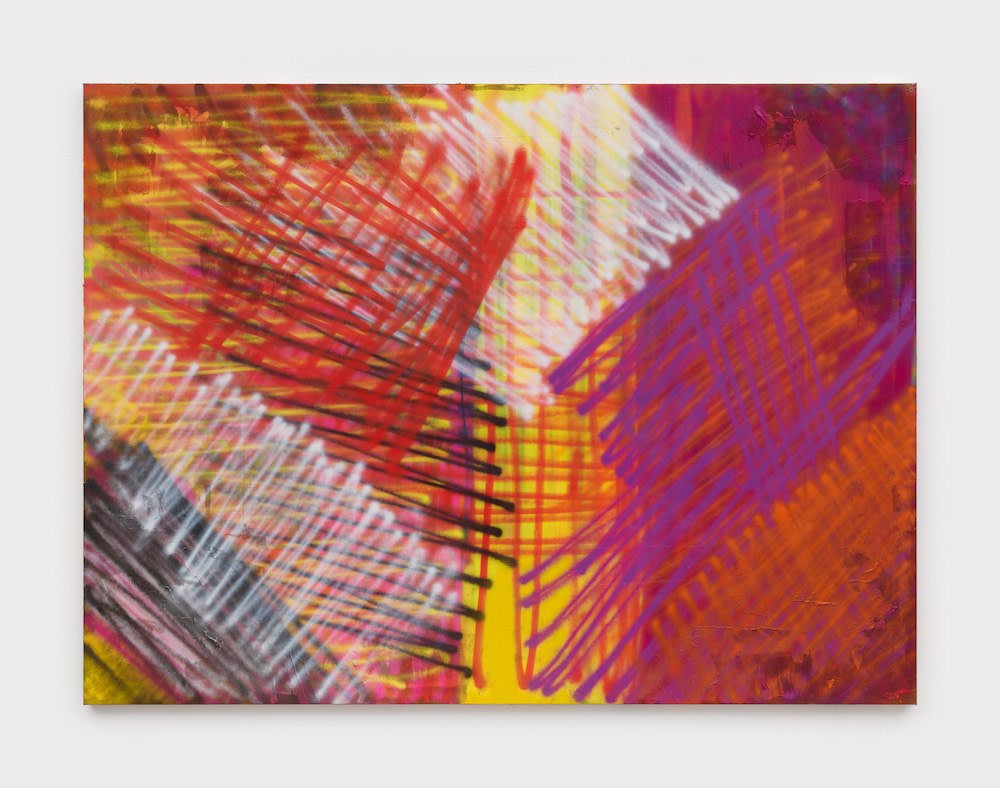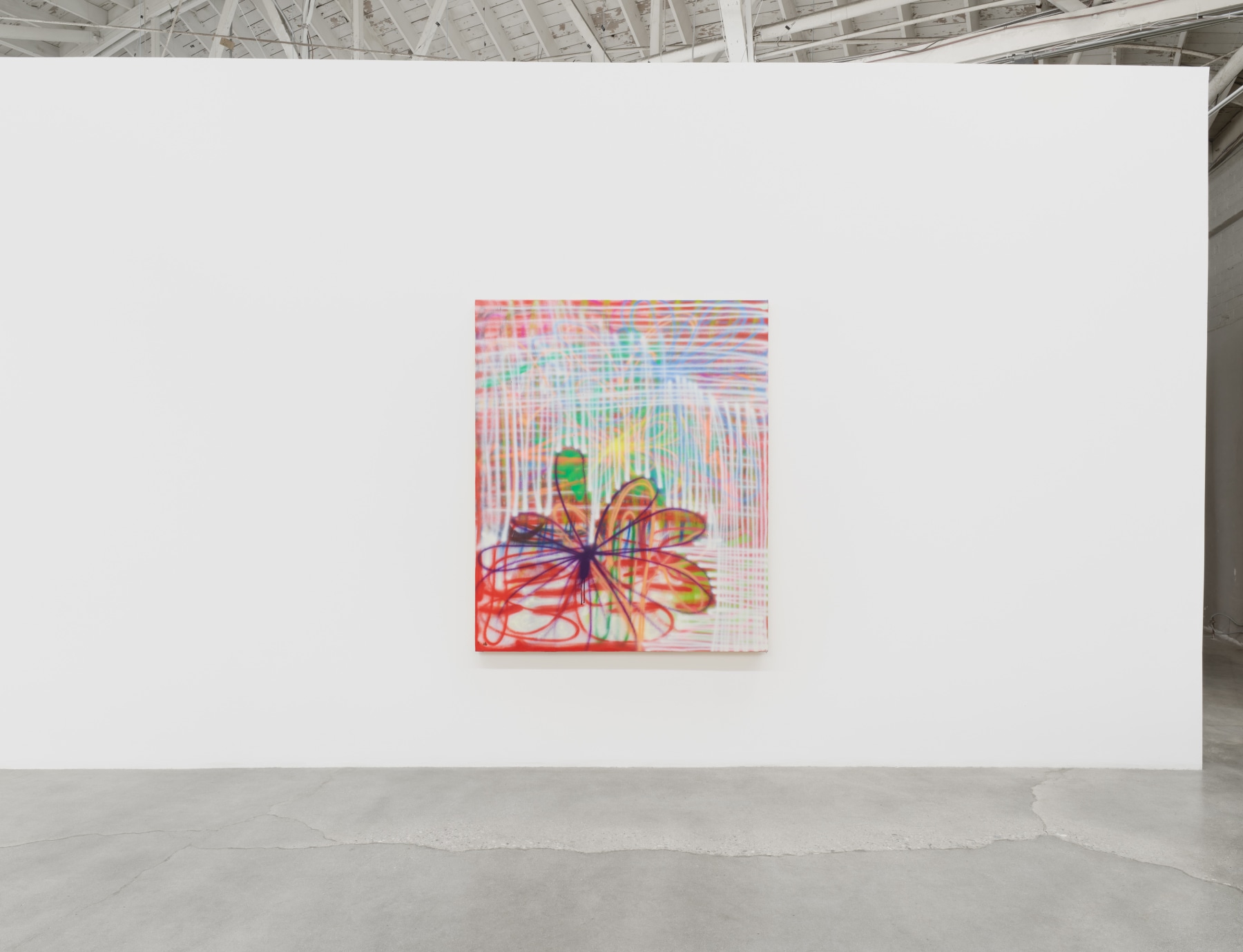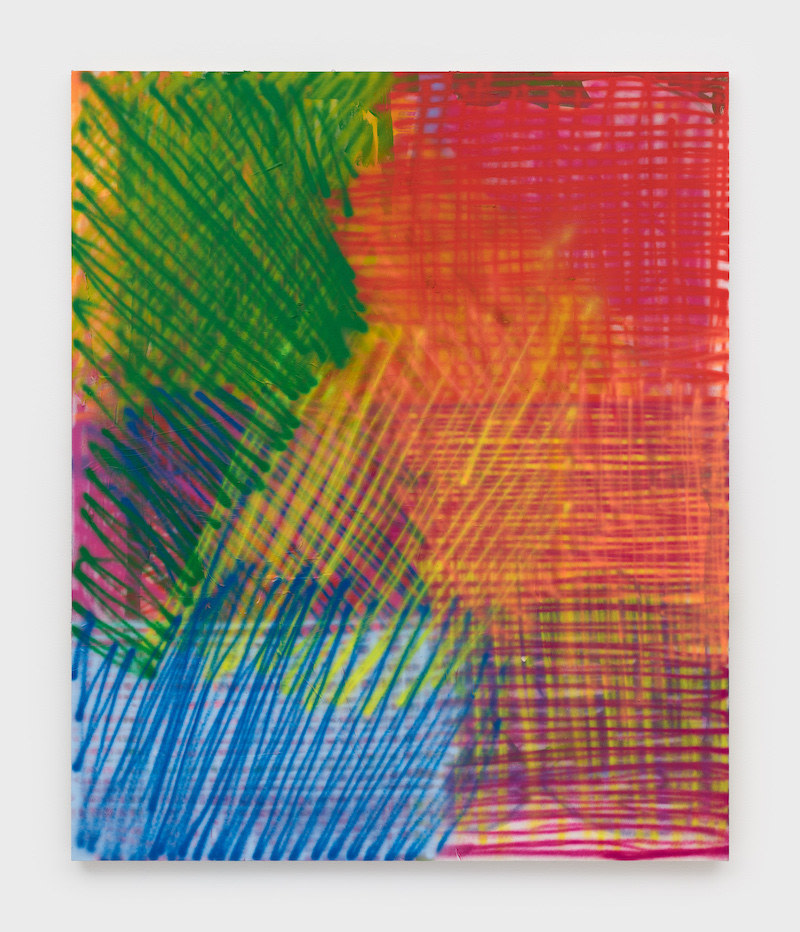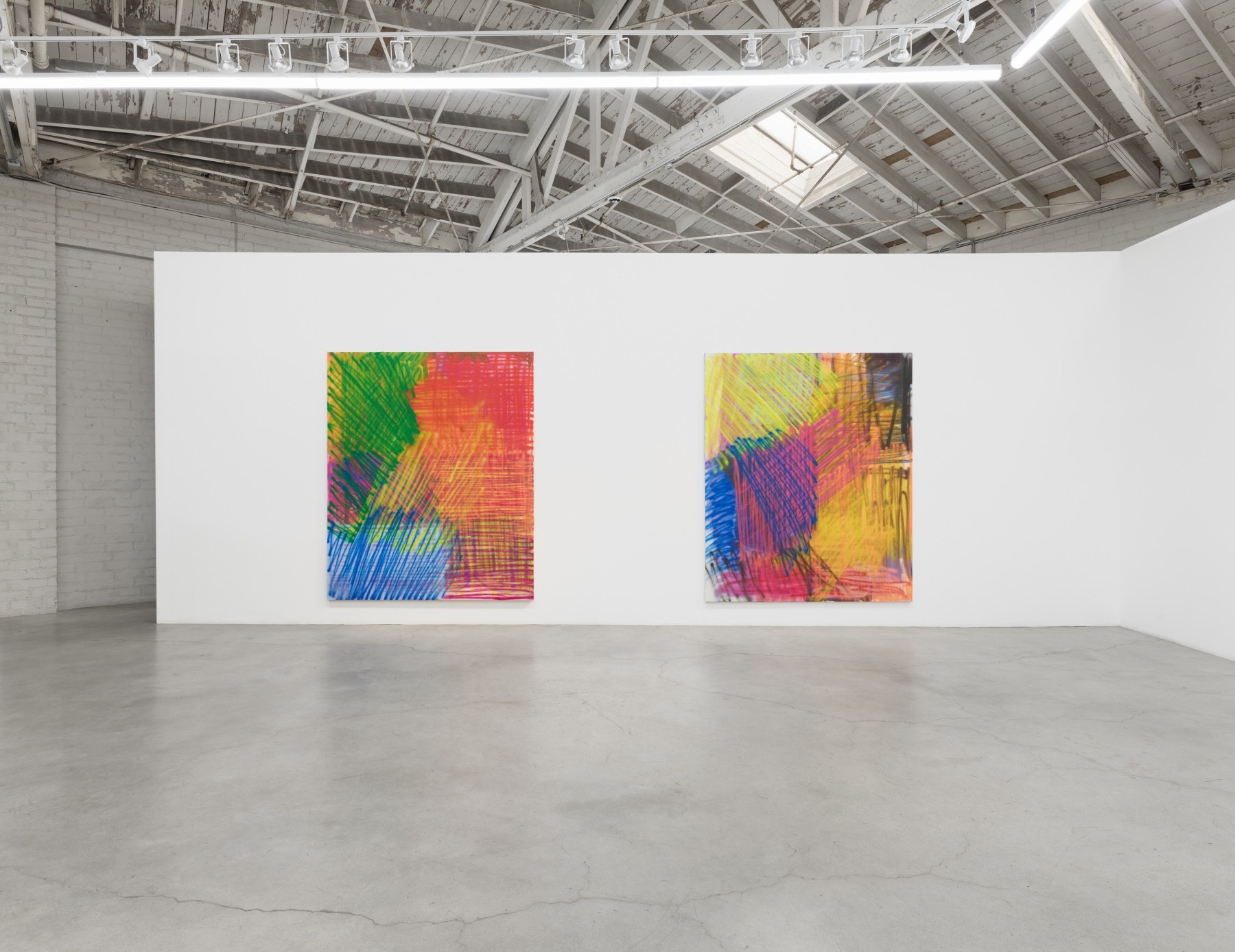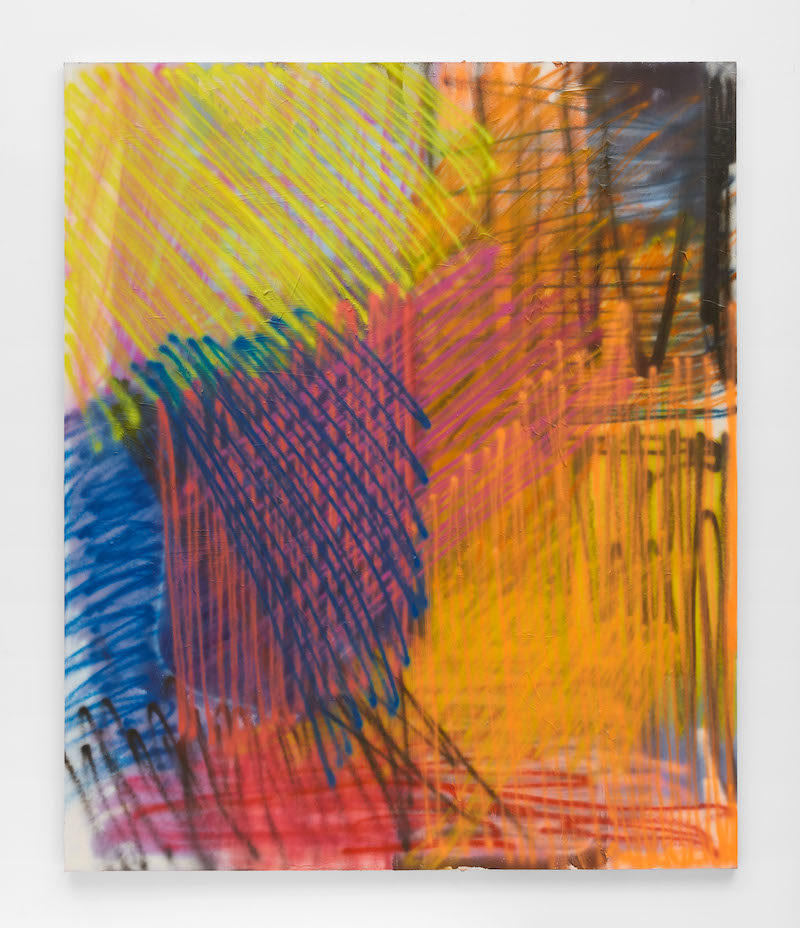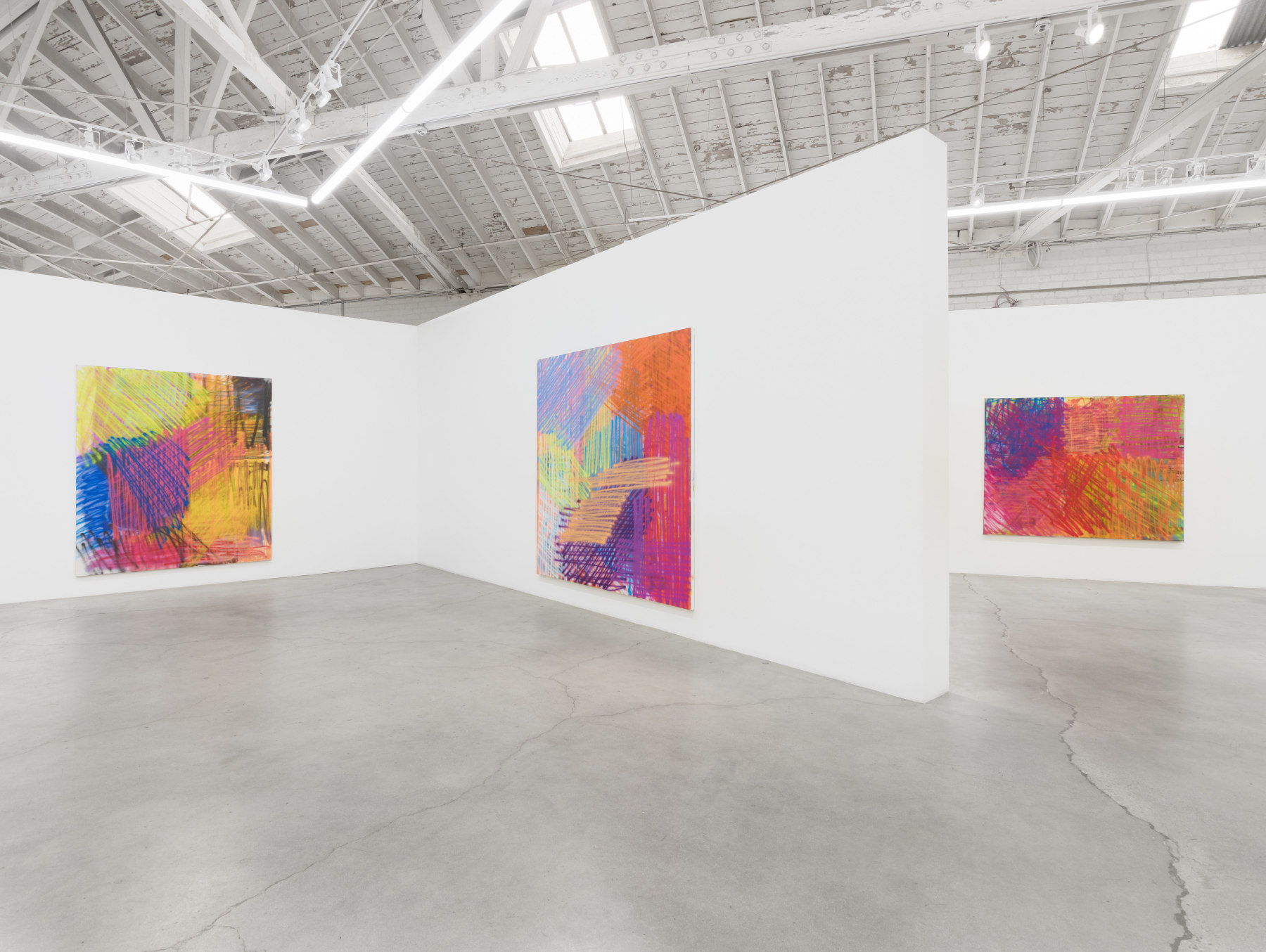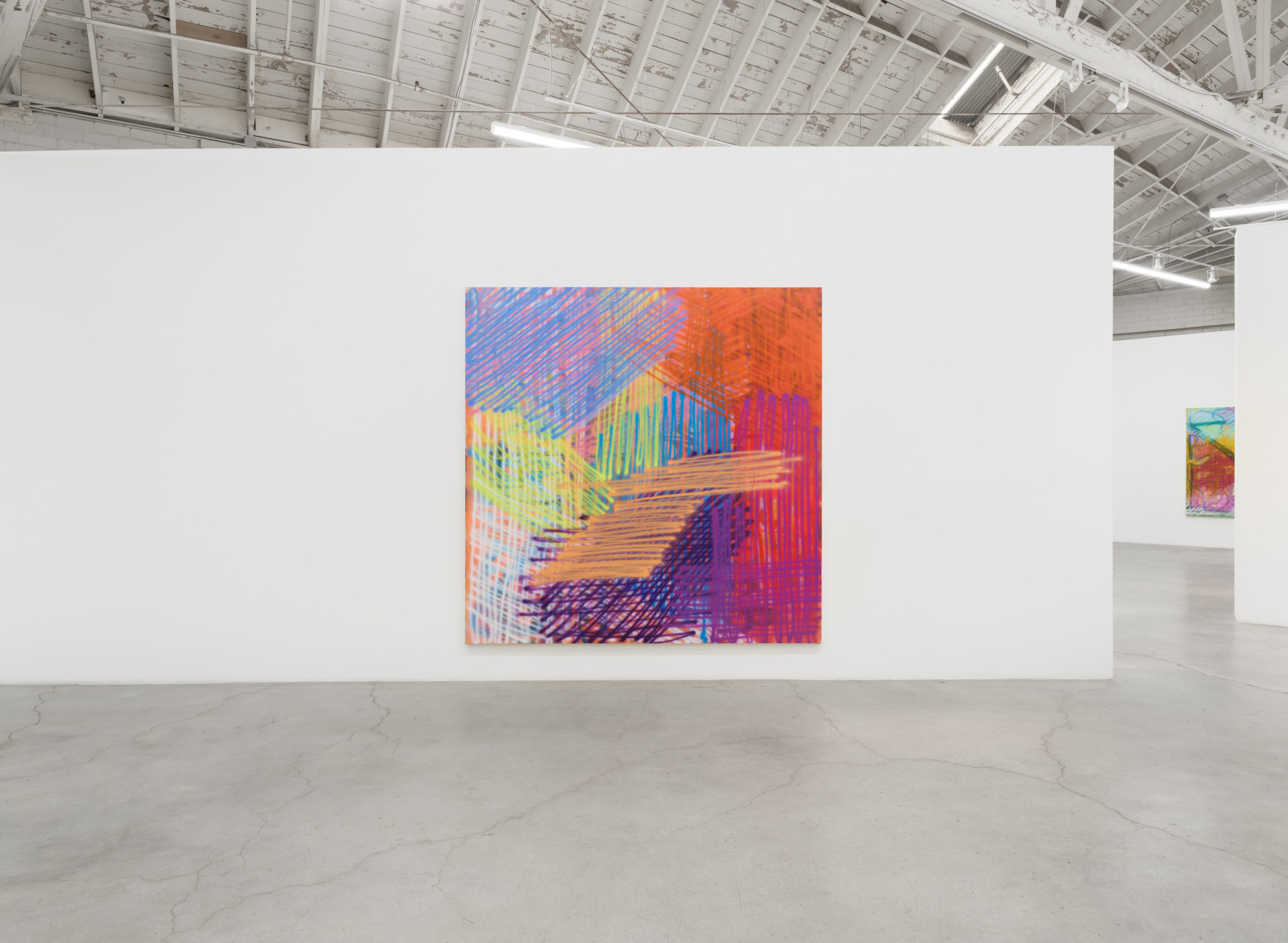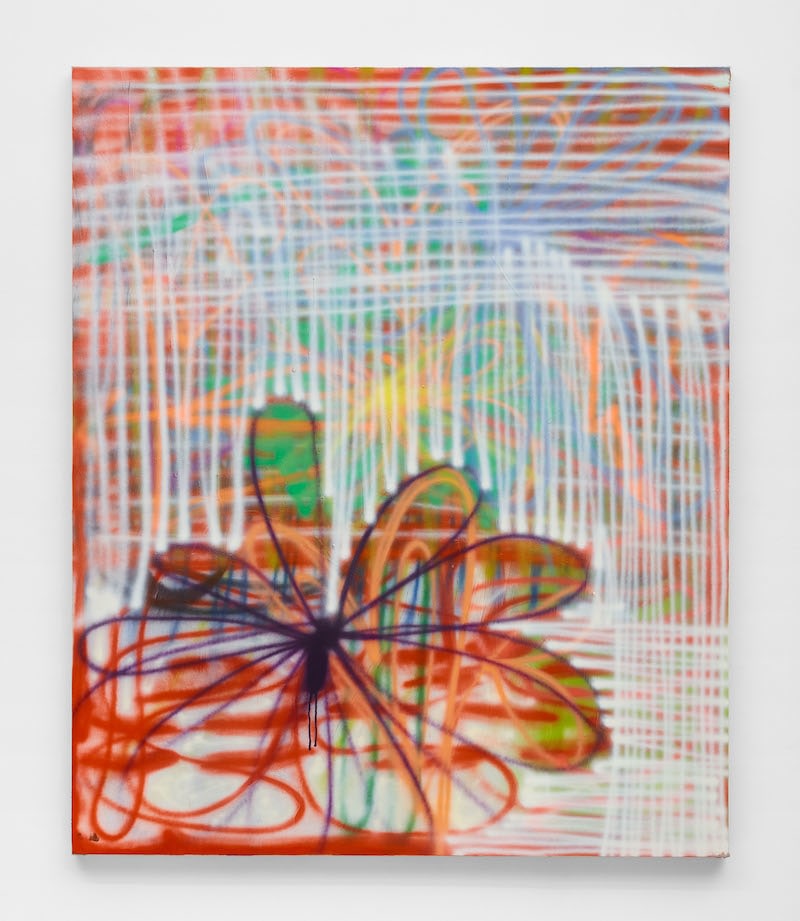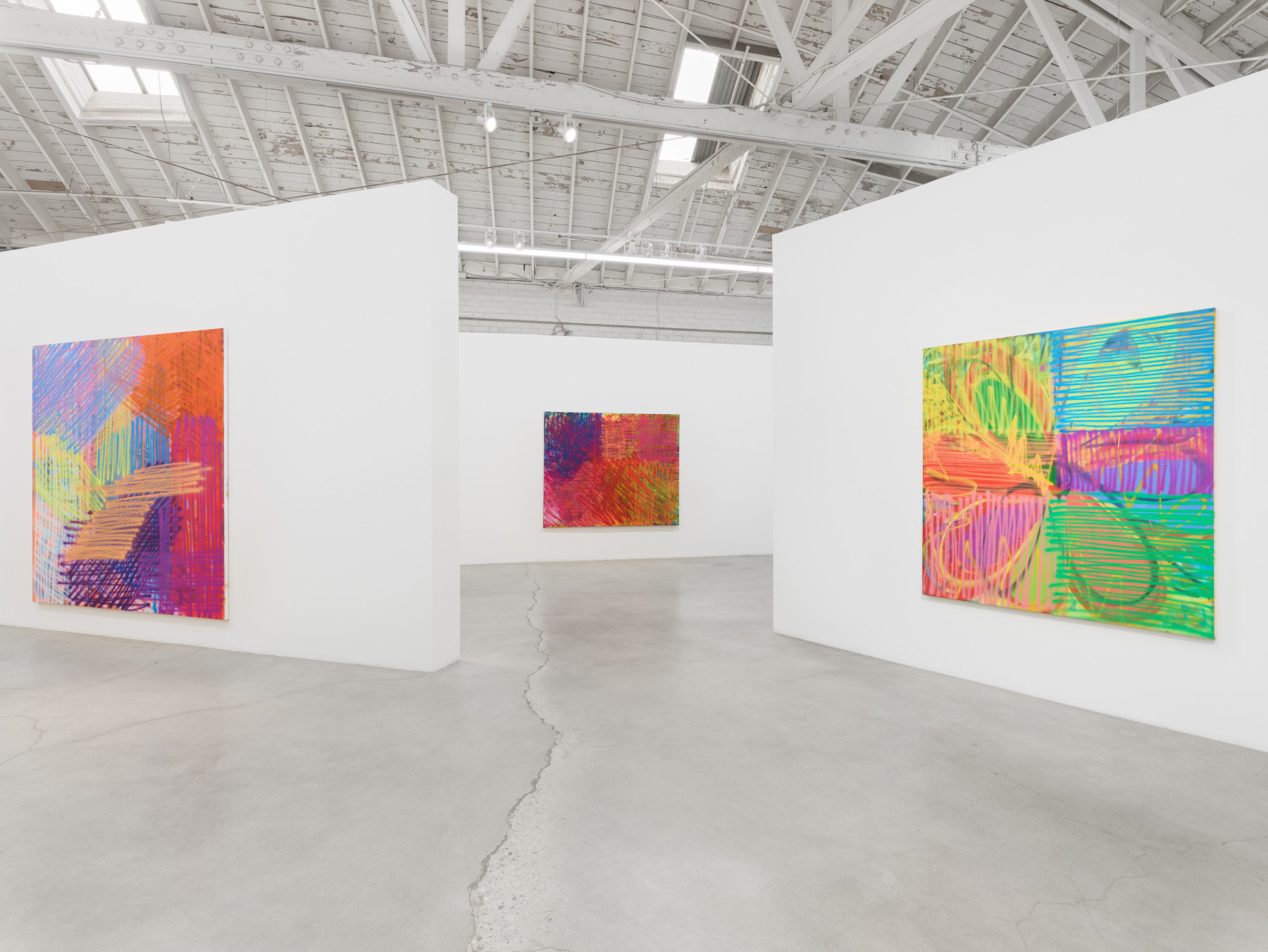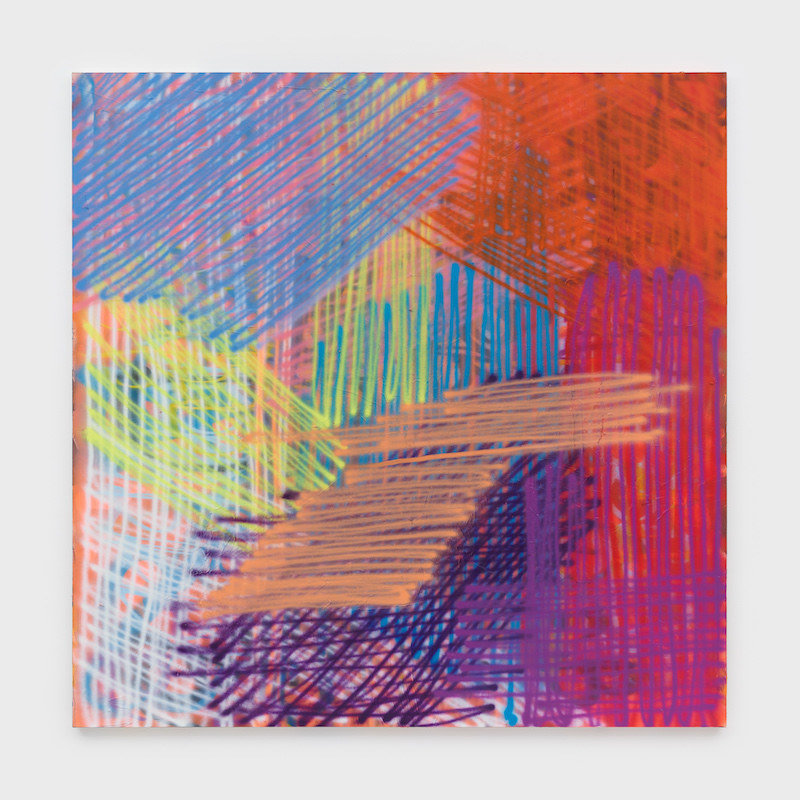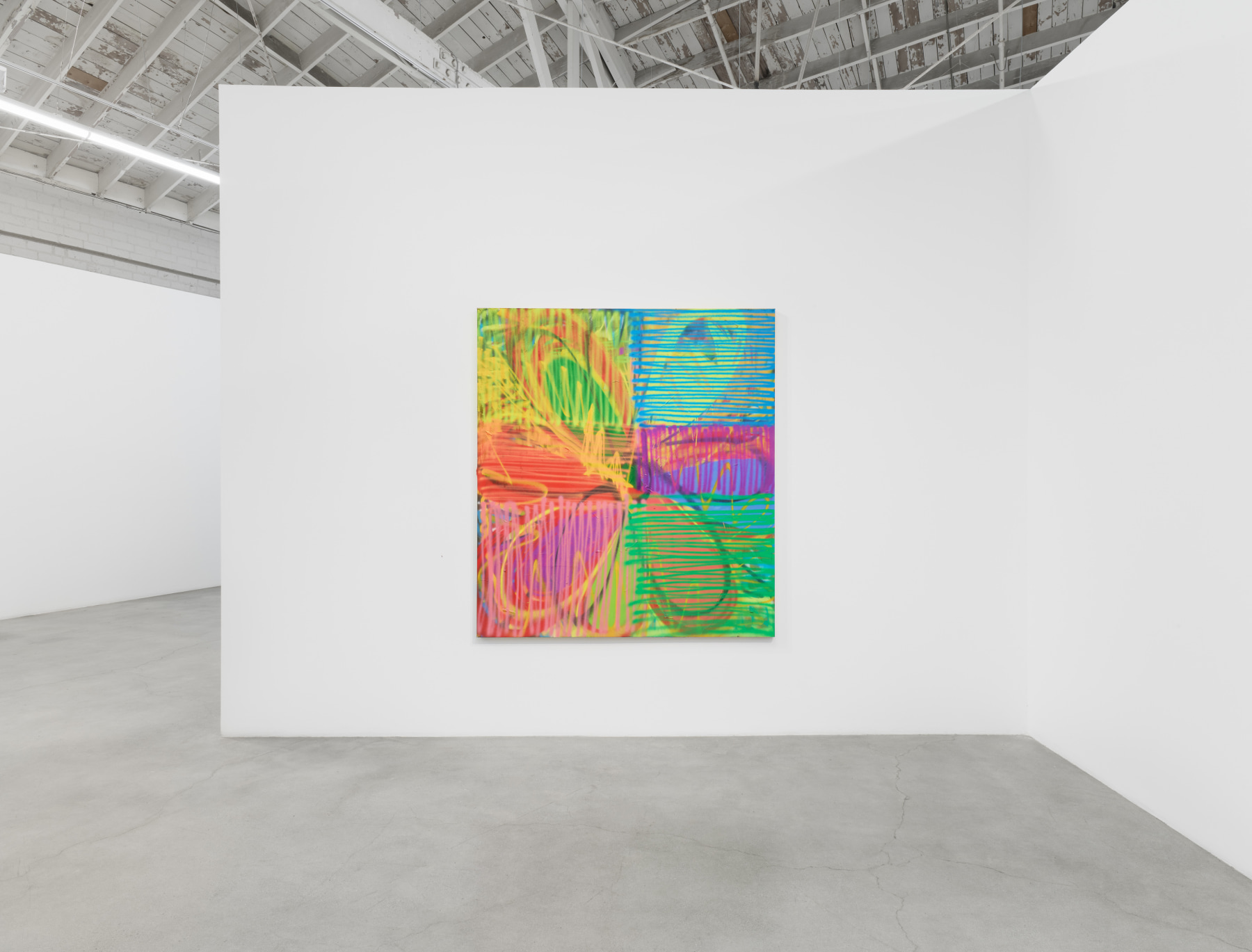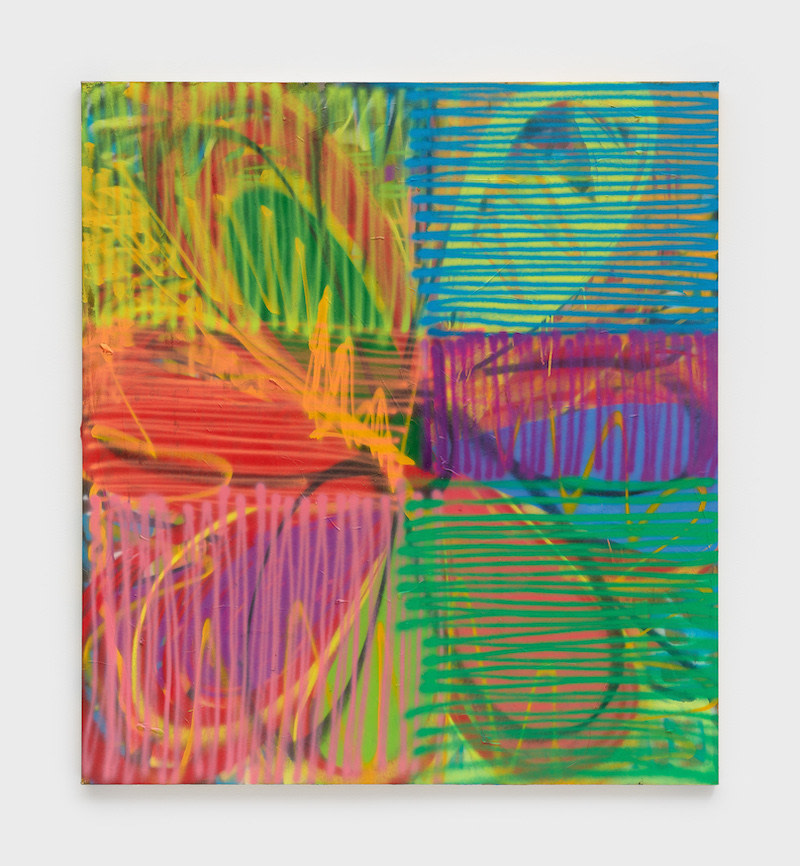 Andrea Marie Breiling (b. Phoenix, AZ) lives and works in Los Angeles. Breiling has had solo exhibitions at Night Gallery, Los Angeles, CA; Galleri Urbane, Dallas, TX; Sonce Alexander Gallery, Los Angeles, CA; and Peggy Phelps Gallery, Claremont, CA. She has also participated in multiple group exhibitions, including Achenbach Hagemeier, Berlin, Germany; Wilding Cran Gallery, Los Angeles, CA; ltd Los Angeles; Skibum Macarthur, Los Angeles, CA; Tin Flats, Los Angeles, CA; and 356 Mission, Los Angeles, CA, among others. Have you loved me for the last time (Laid Bare) was Breiling's first solo exhibition at Night Gallery after appearing in the group exhibition True Lies in July 2017.

Installation photographs by Marten Elder.