Samara Golden is known for her immersive environments that transcend linear time and teeter between personal and universal spheres of experience. Her previous installations have explored layers of consciousness by unifying hierarchies of thought and emotion into a single construction. For the Positions sector of Art Basel Miami Beach 2022, Golden presents Under a Skin Roof—a gripping, mesmeric sequel to Guts, her critically-acclaimed installation at Night Gallery.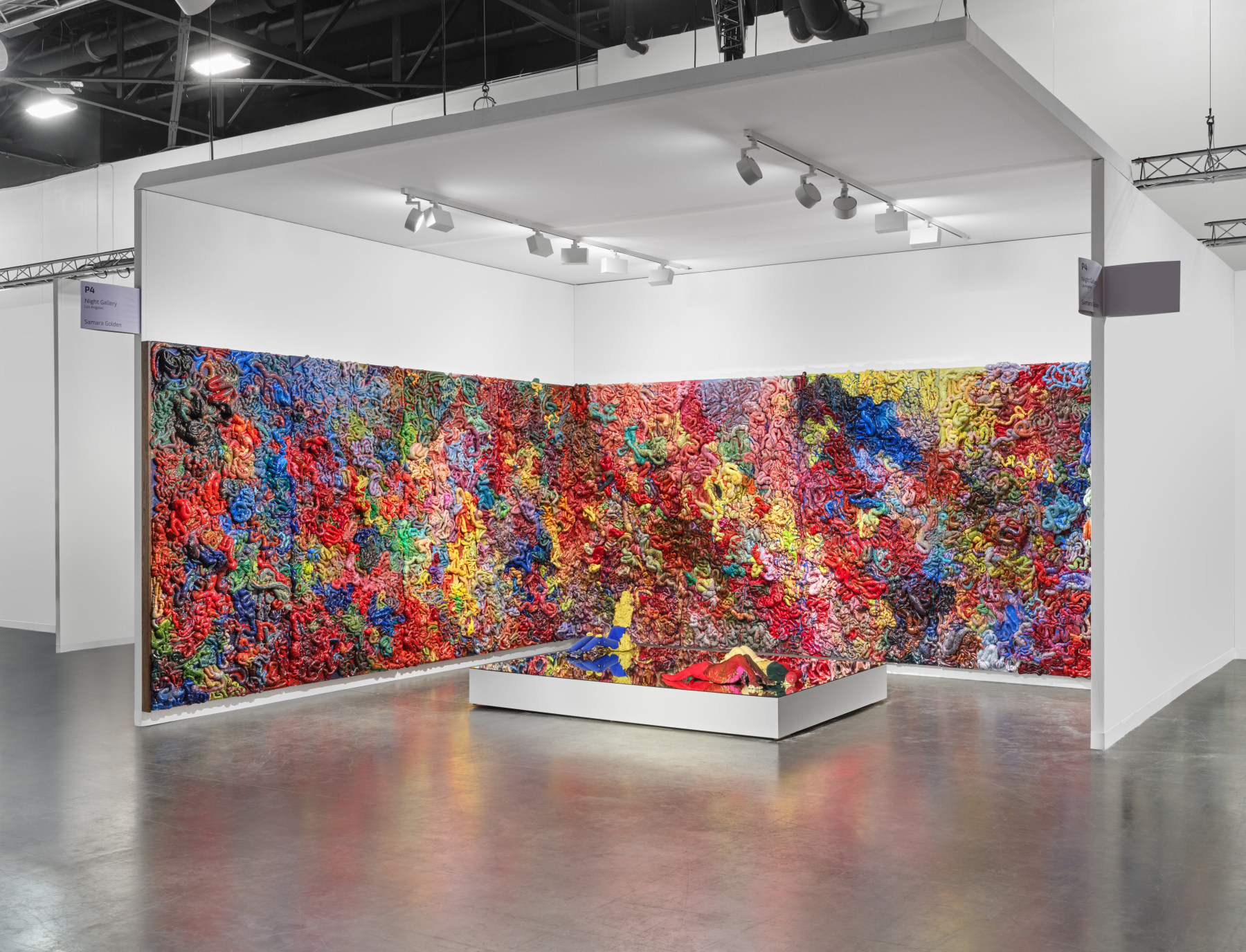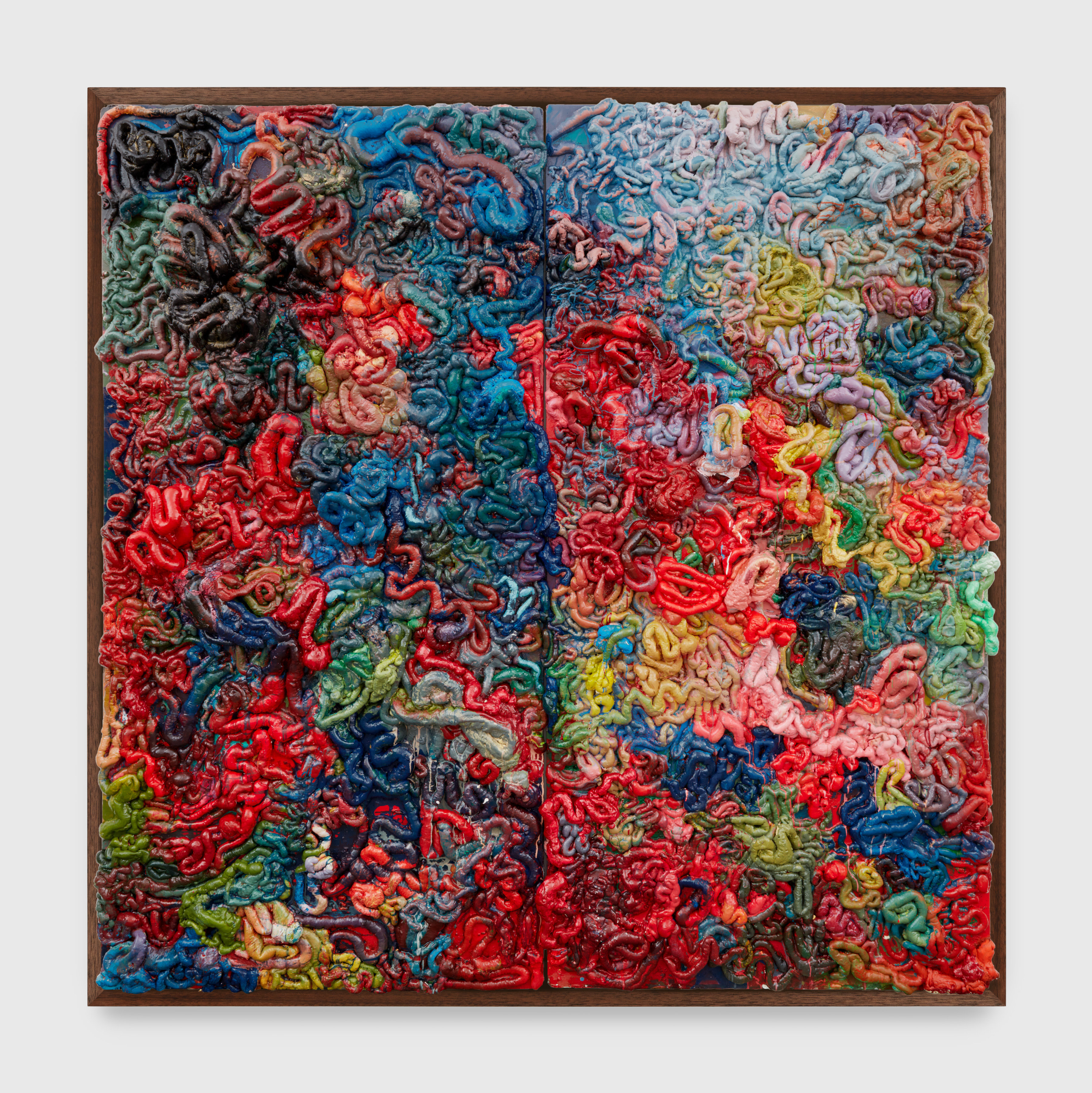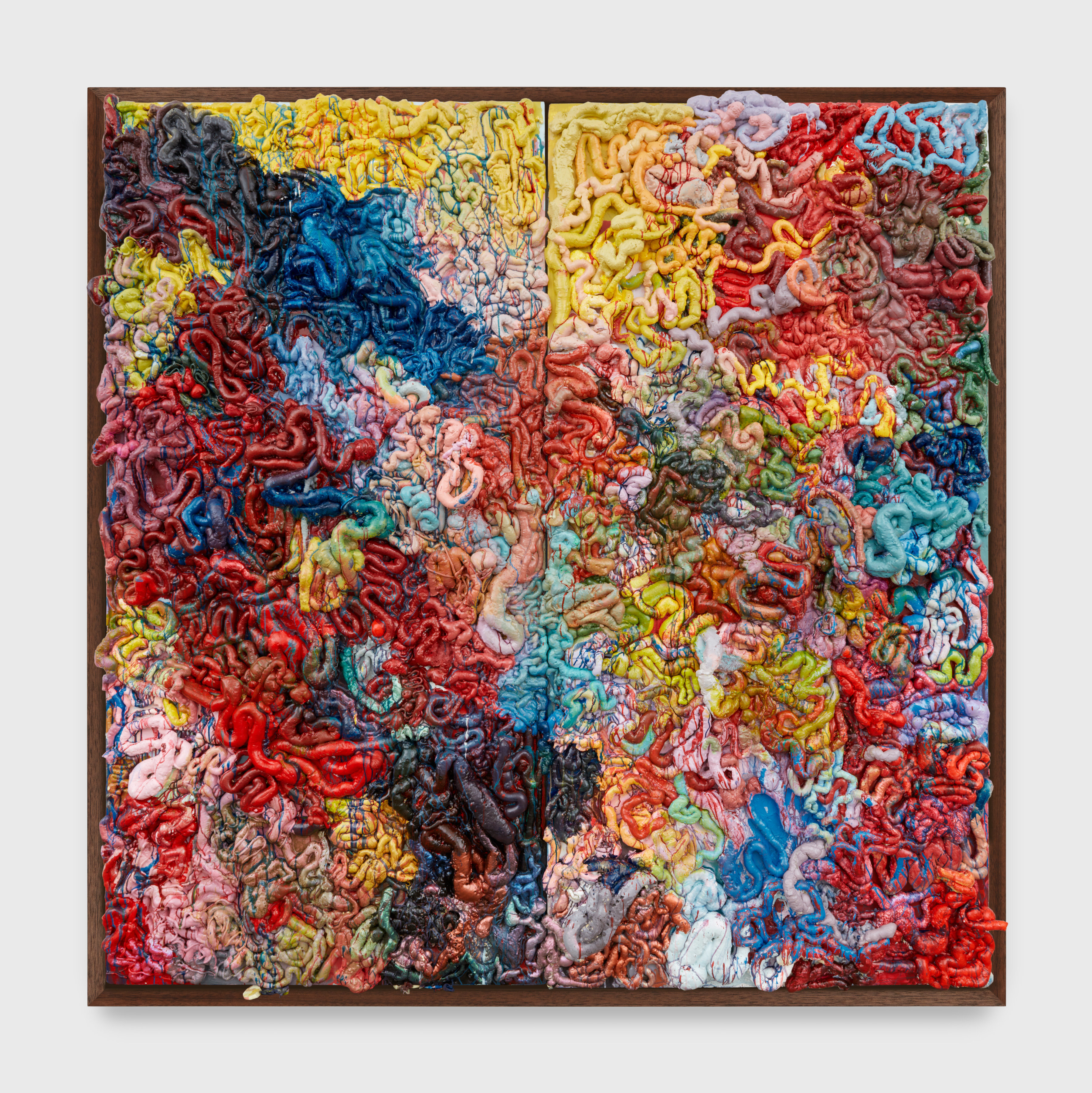 Guts used mirrors to create the facade of a skyscraper with an atrium at the center. The seemingly endless architecture stunningly captured the confusion, anxiety, and general nightmarishness of the pandemic. Golden represented the severe emotional states that accompanied this period with chromatic intestines, infinitely reflected in the structure's mirrored tiers. Made of expanding spray foam, acrylic paint, and nail polish, these guts emphasize the alchemical dimensions of everyday materials and tether the work to the craft of making sculpture. The word itself connotes viscera; the inner matter that is unseen yet vital to our existence. But it is also a symbolic source, the wellspring of our intuition and collective courage. Sprawling guts now move from an ancillary position to the core of Golden's installation.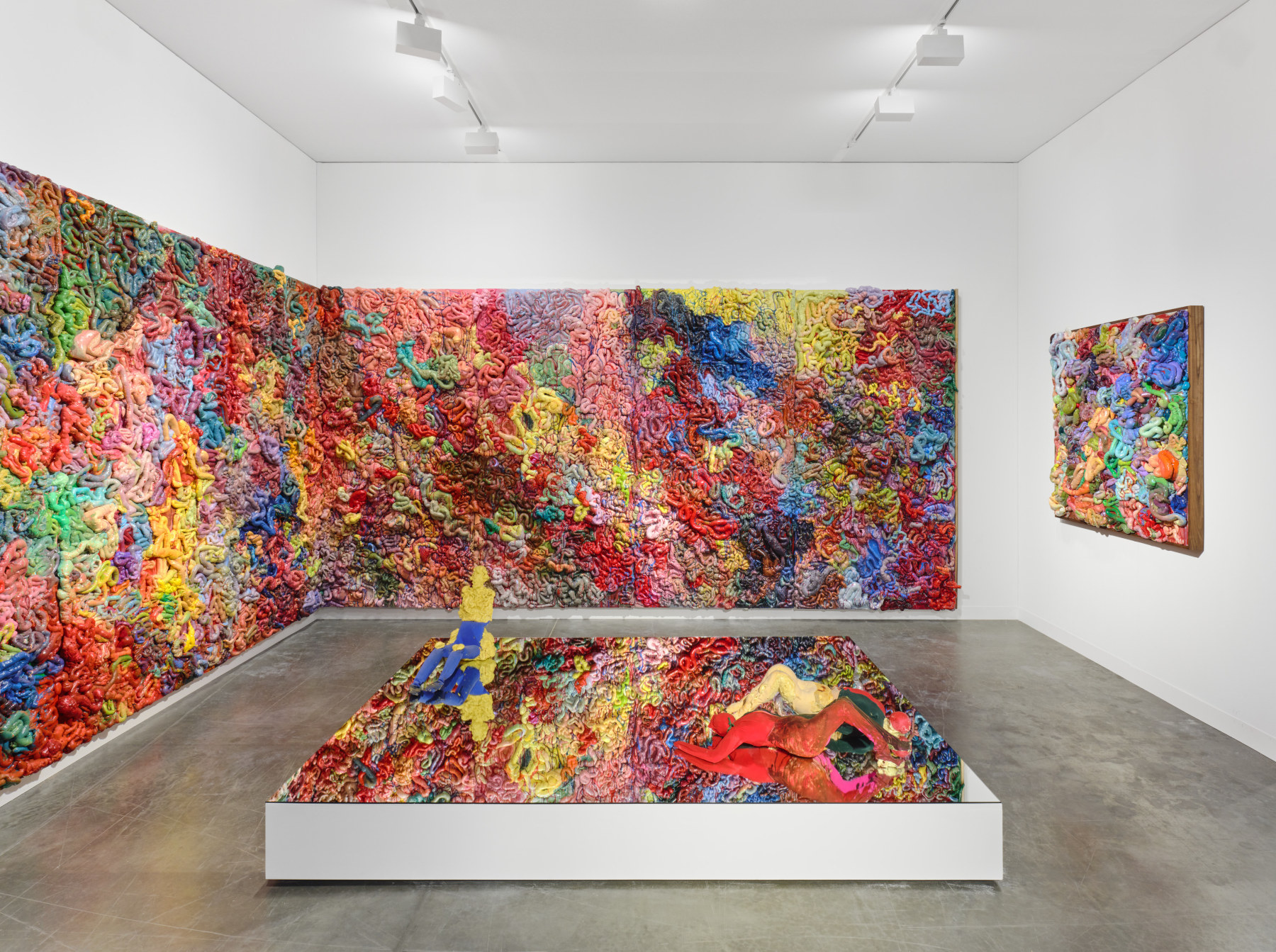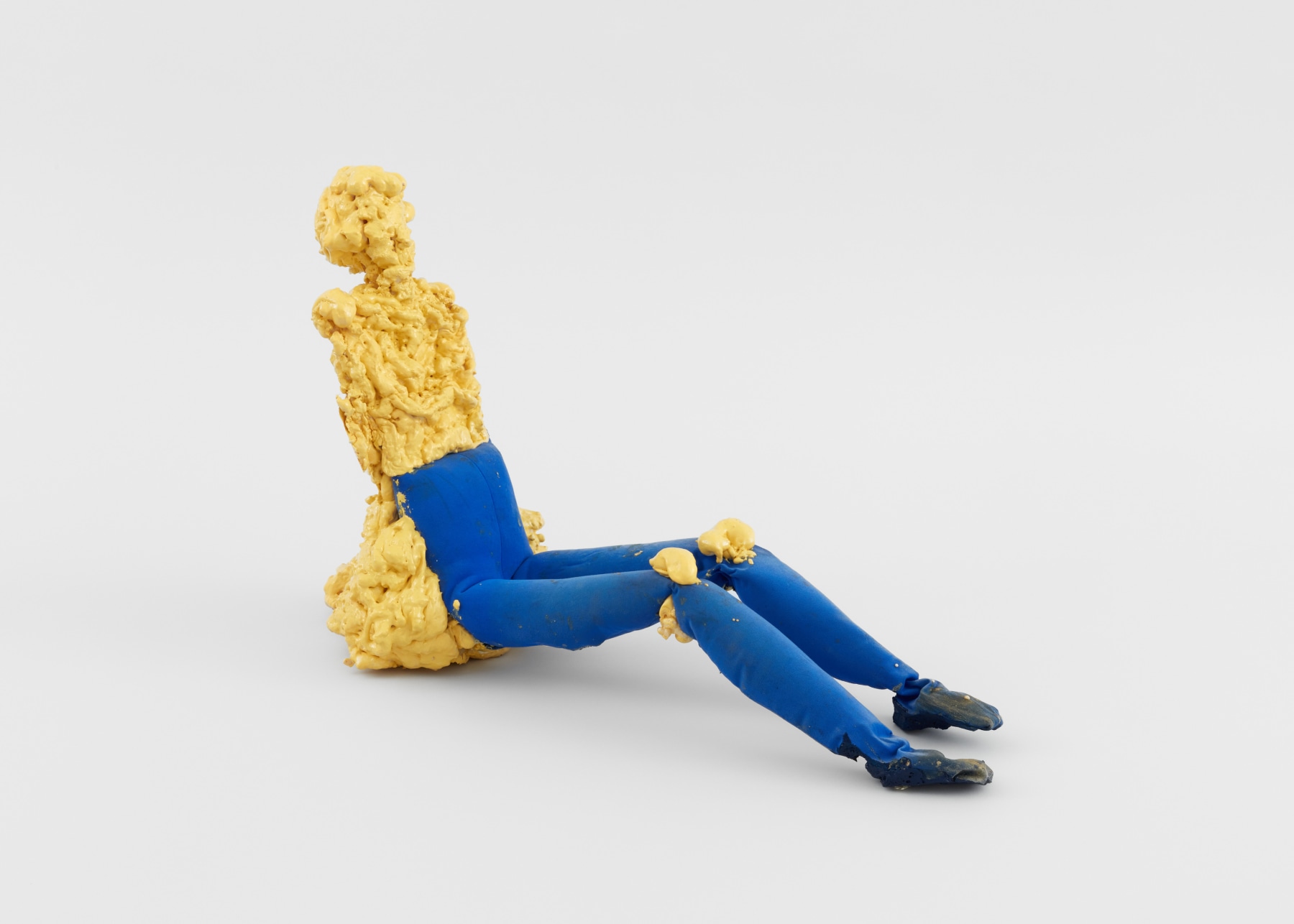 In Under a Skin Roof, Golden expands her inquiry of invisible phenomena by inverting Guts, pushing viewers' perception of space to its limits. Vividly-hued, compacted intestines cover the booth walls. On a mirrored pedestal, figures composed of quotidian materials (including balloons, foam, and stockings) hold emotive, at times provocative gestures. Surreal and richly psychological, these sculptures invoke universal themes of embodiment and relationality while suggesting the enigmatic nature of one's personal internal landscape. By turning our bodily insides out, Golden shows us the power in facing what could ultimately debilitate our capacity to act, then doing it anyway.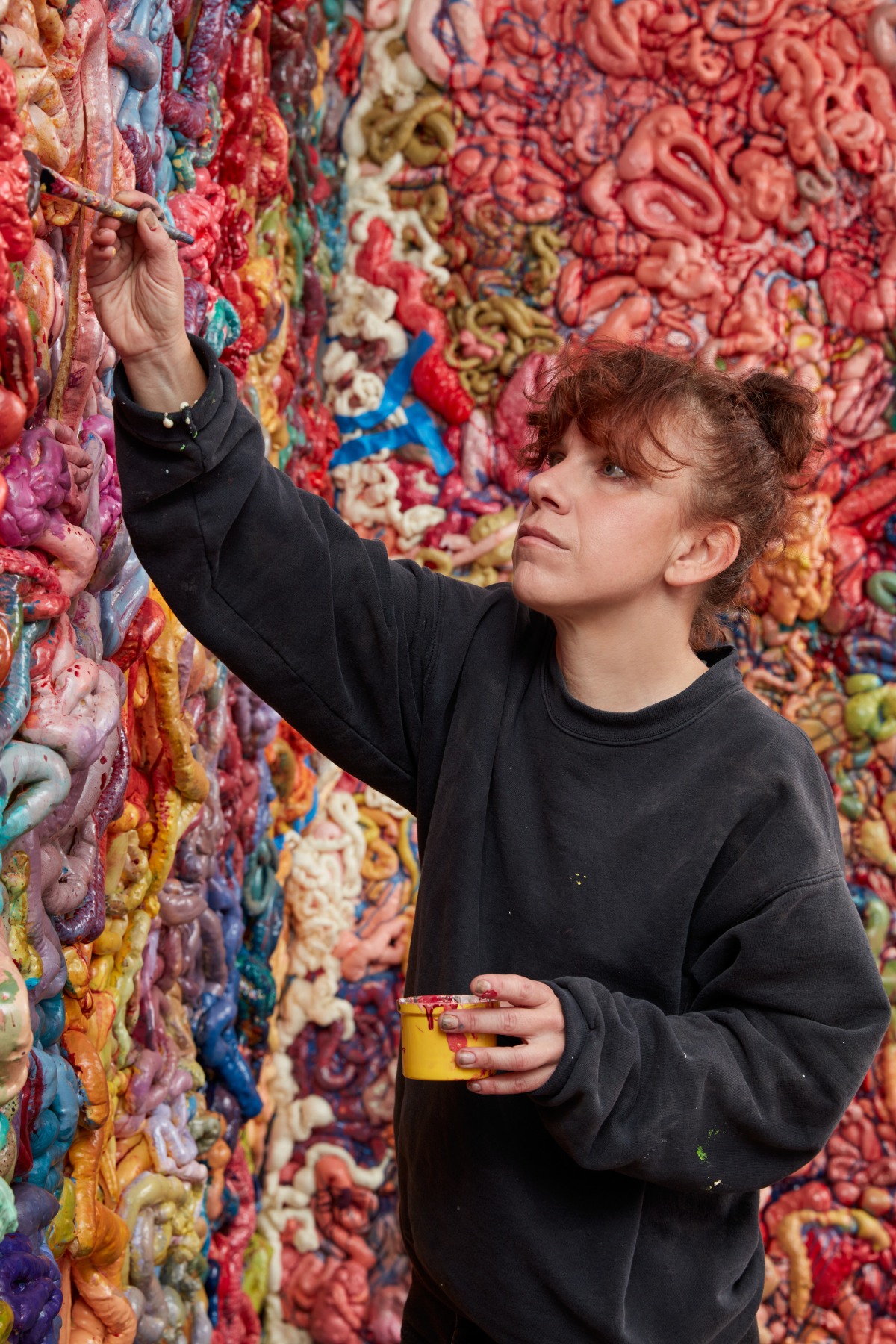 Samara Golden (b. 1973, Ann Arbor, MI) has had solo exhibitions at MoMA PS1, New York; the Fabric Workshop and Museum, Philadelphia; Yerba Buena Center for the Arts, San Francisco; Night Gallery, Los Angeles; and CANADA, New York. Her monumental installation The Meat Grinder's Iron Clothes was on view in the 2017 Whitney Biennial. She has participated in group shows at Staatliche Kunsthalle Baden-Baden, Germany; Tanya Bonakdar Gallery, New York; Nicelle Beauchene, New York; and Yuz Museum, Shanghai. Golden was featured in the 2014 edition of the Made in L.A. Biennial, Los Angeles, and in Room to Live at MOCA Los Angeles. In 2015, a monograph on Golden was published by MoMA PS1, and her work has been written about in publications including Artforum, Art in America, the New York Times, The New Yorker, and Mousse Magazine, among others. Golden's work is in the collections of the Art Gallery of New South Wales, Sydney; Whitney Museum of American Art, New York; LACMA and MOCA in Los Angeles; Orange County Museum of Art, Santa Ana; Zabludowicz Collection, London; and Yuz Museum, Shanghai. In 2023, she will present a solo exhibition at the Nasher Sculpture Center, Dallas. Golden lives and works in Los Angeles.