Night Gallery is pleased to present Delusionarium 5 (Adaptation), a group exhibition opening across two Los Angeles exhibition spaces, Night Gallery and as-is.la. The project has been in the works for years, co-curated by Jesse Benson and Becky Koblick with essential input from Davida Nemeroff, and an exhibition-within-the-exhibition Flame from the Dark Tower collaboratively organized by Leila Weefur and 5/5 Collective at as-is.la, as well an active publication accompaniment.
FEATURED ARTISTS
Shagha Ariannia, Cara Benedetto, Jesse Benson, Tanyth Berkeley, Hildegarde Duane, Benjamin Echeverria, Elizabeth Englander, Elif Erkan, Awol Erizku, Mark Flores, Daniel T. Gaitor-Lomack, William E. Jones, Sean Kennedy, Tom Krumpak, Tory J. Lowitz, Brian Mann, Star Montana, David Muenzer, Jeanette Mundt, D'Ette Nogle, Catalina Ouyang, Puppies Puppies (Jade Kuriki Olivo), Mark Roeder, Michael E. Smith, Peter Wächtler, Leila Weefur and 5/5 Collective, Takako Yamaguchi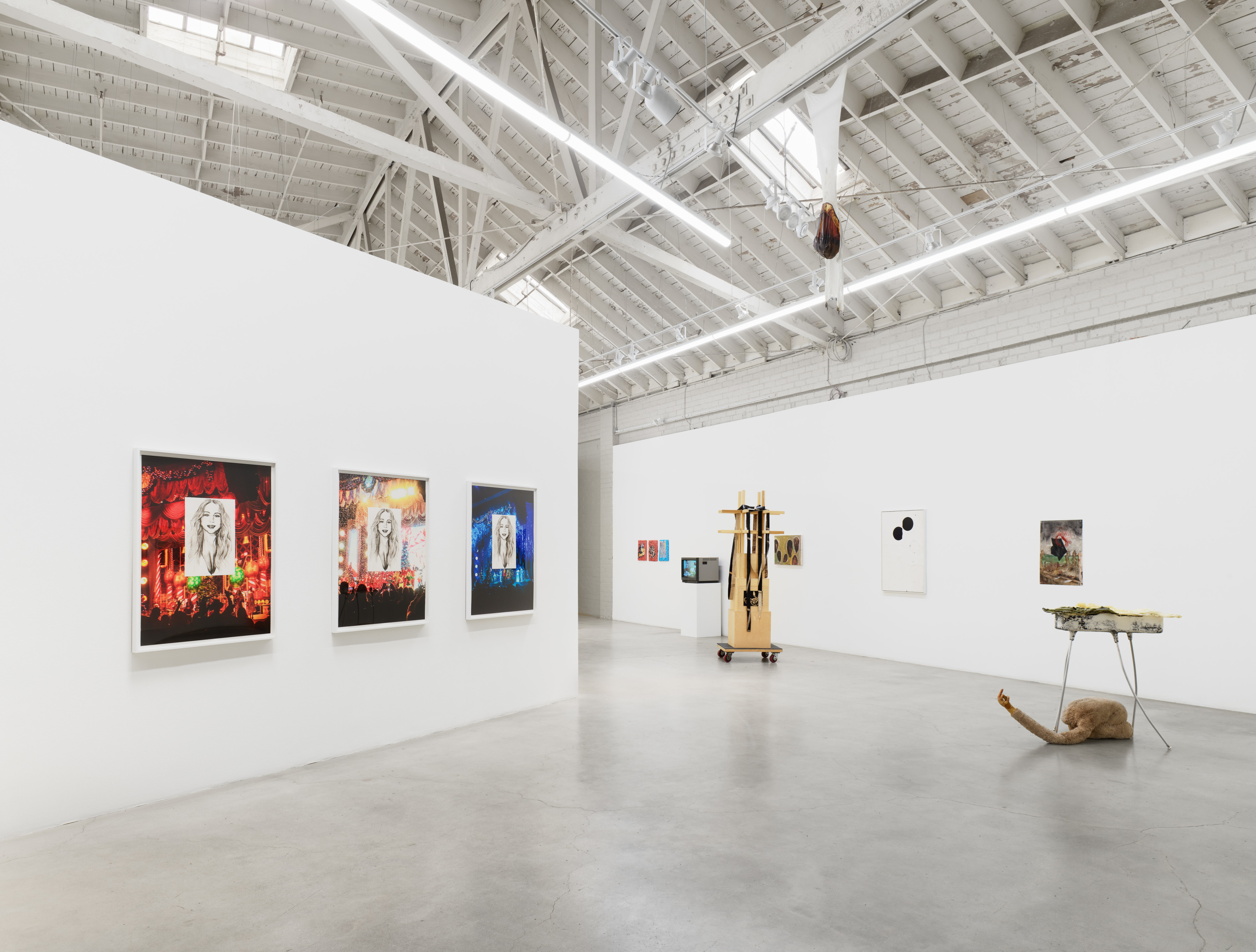 D5 is part of a nomadic group exhibition series initiated by Benson in 2004, playing off biennial structures but not bound to any regular pattern of emergence, and organized not around a concept or formal principle, but through a supportive social structure. After a 13-year hiatus Delusionarium has returned.

Iterations in the series evolve organically and contrasting elements are embraced, allowing contributors to include essentially anything they want to. A vaguely established thread connects and supports all moments within the series, without a harnessing effect. The nomadic nature of the series allows for new contexts and illuminates the specificity of each site and situation without asking artists to work in situ.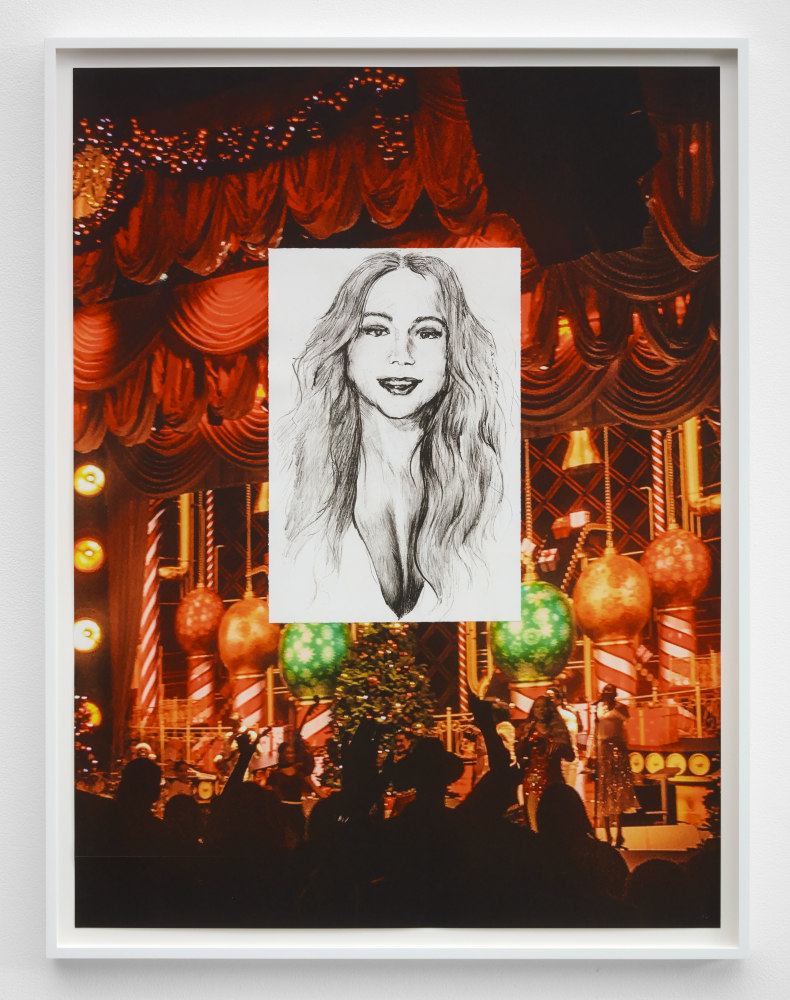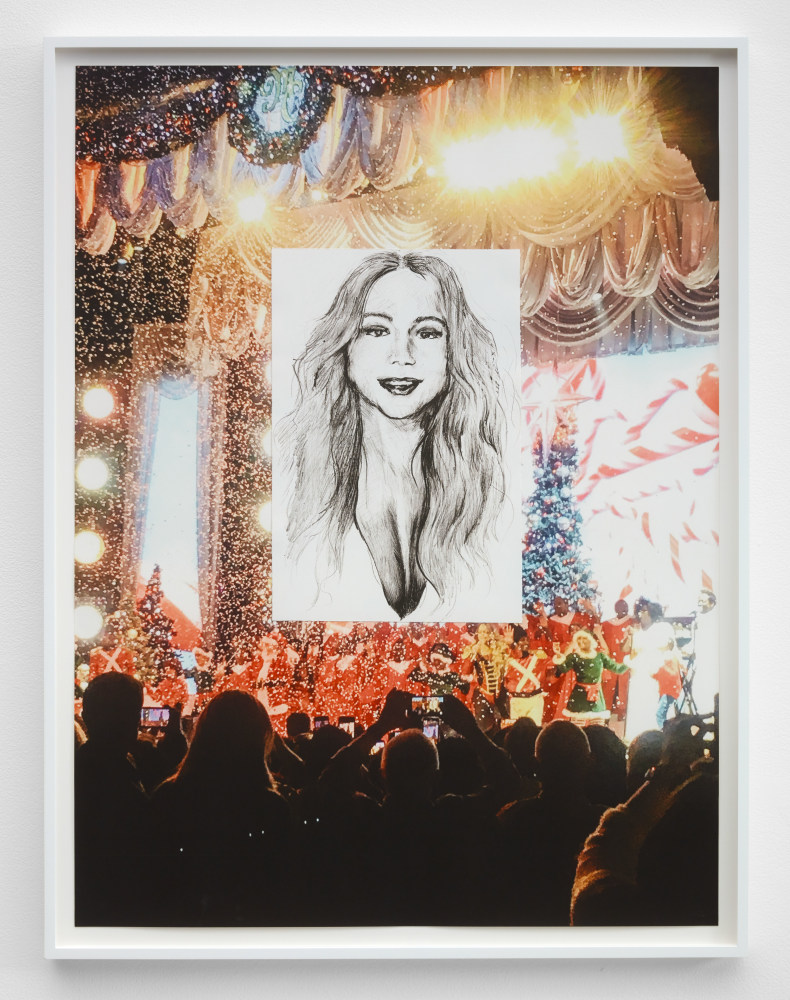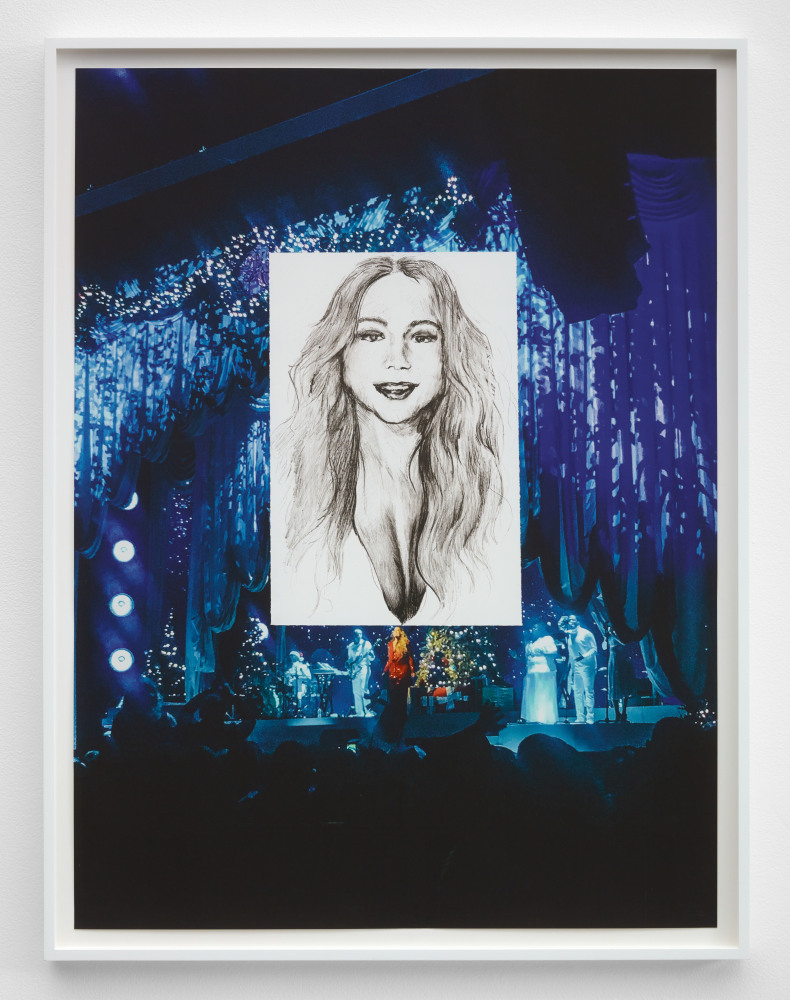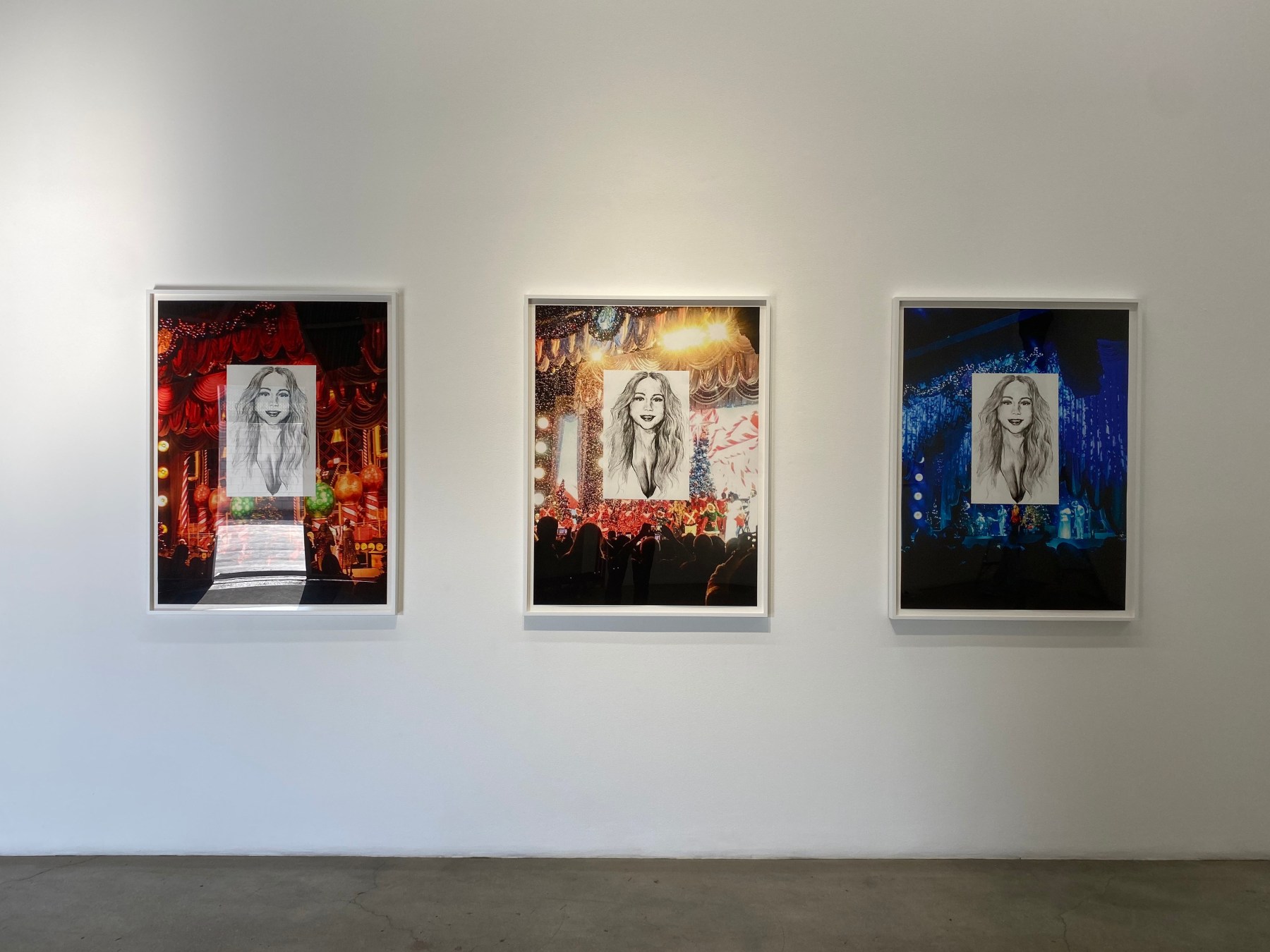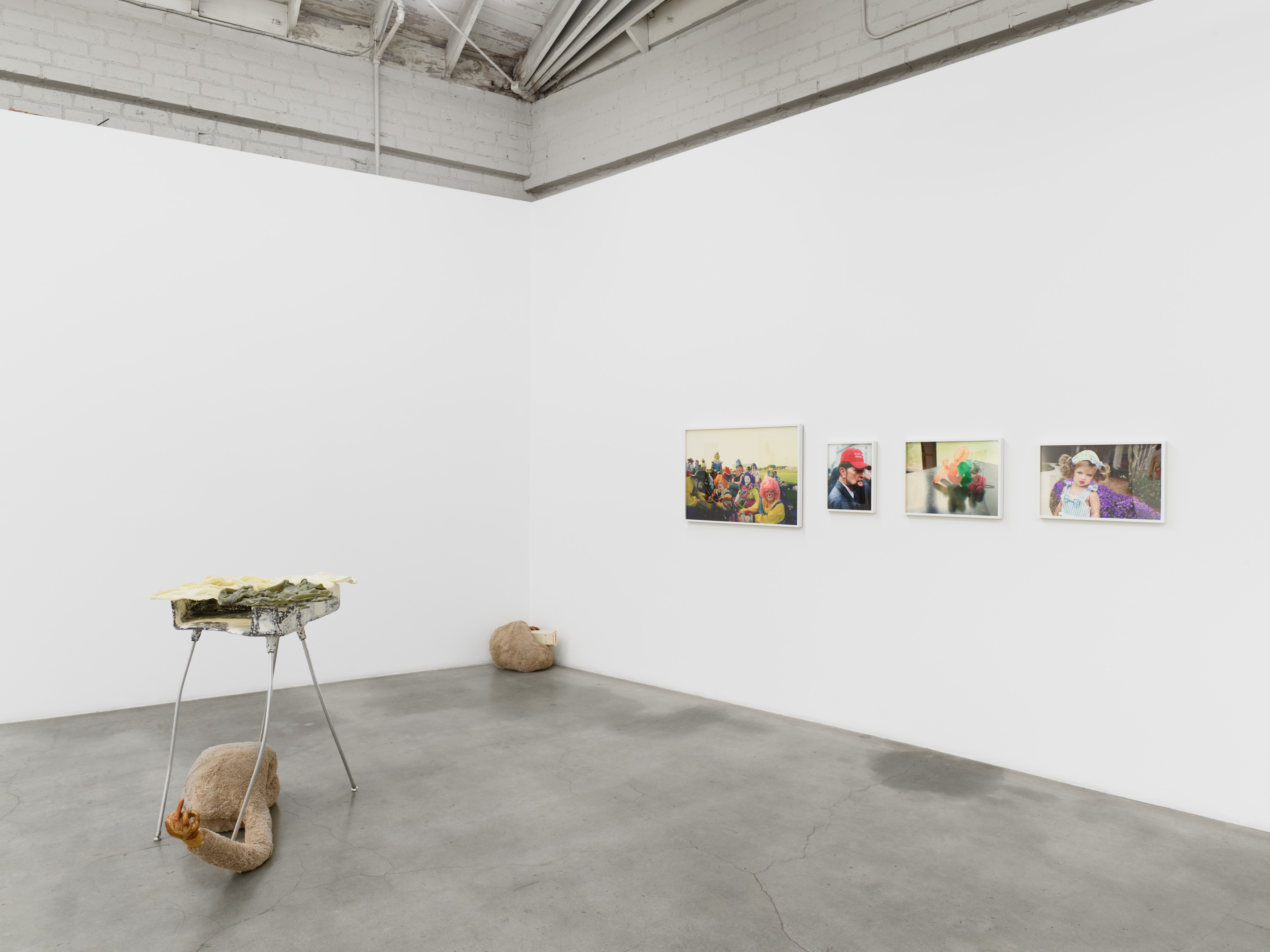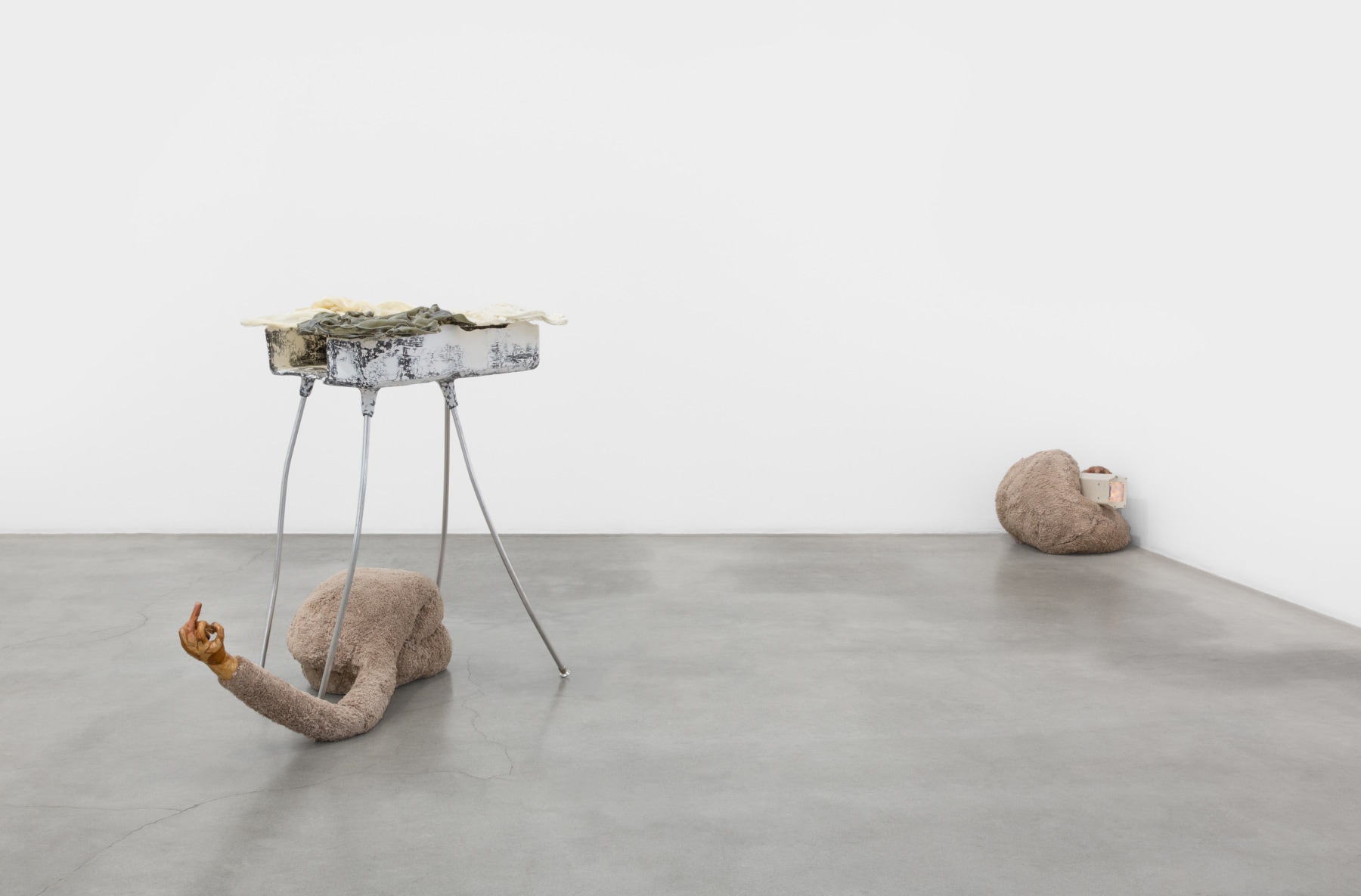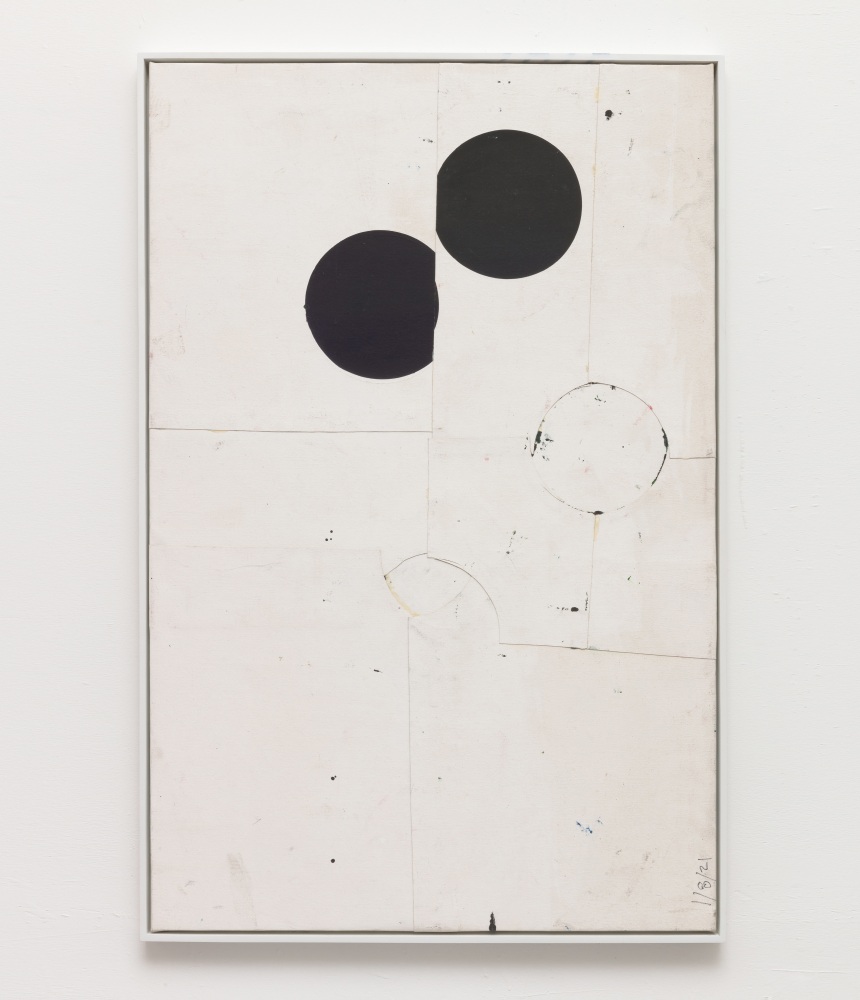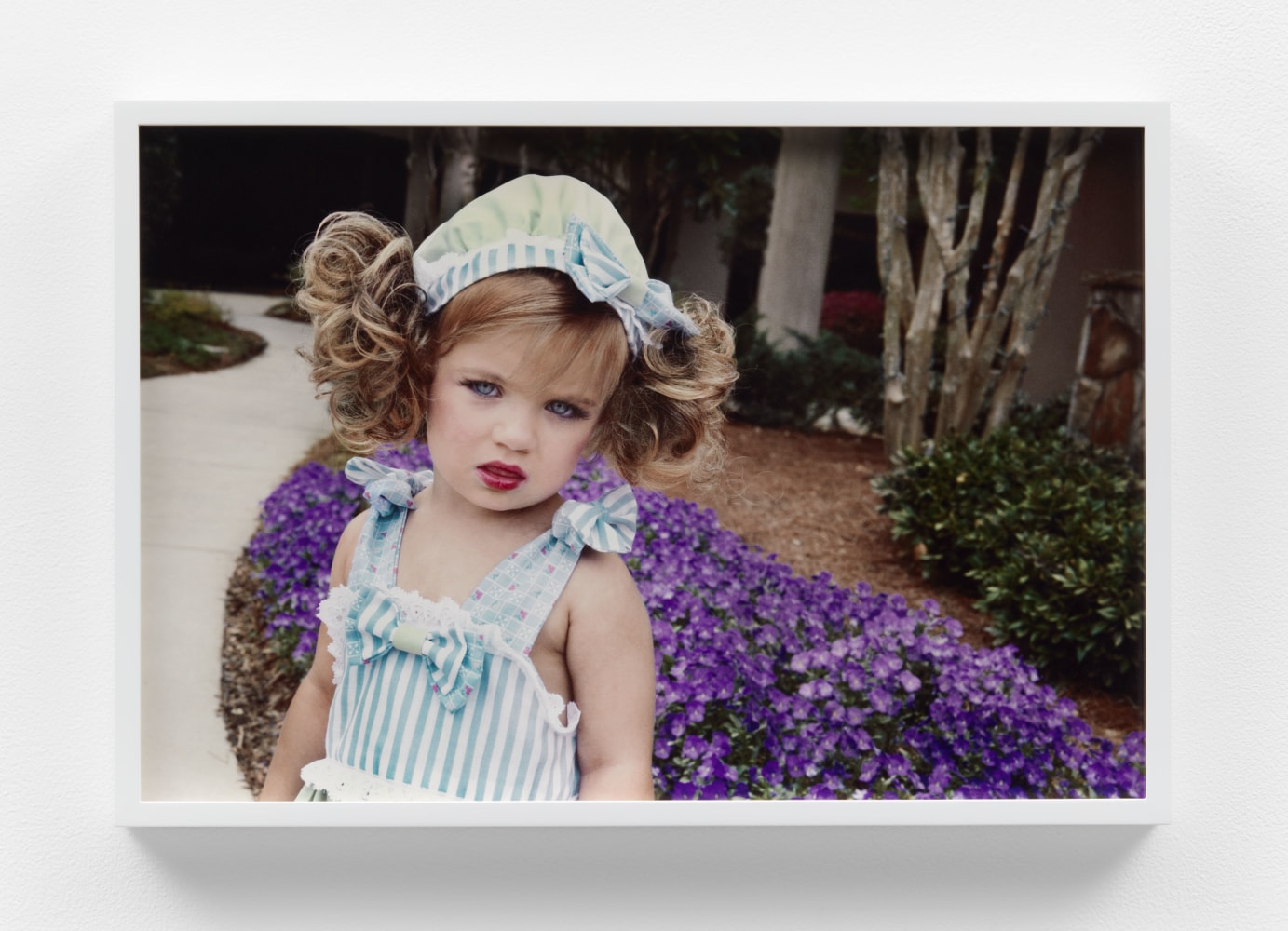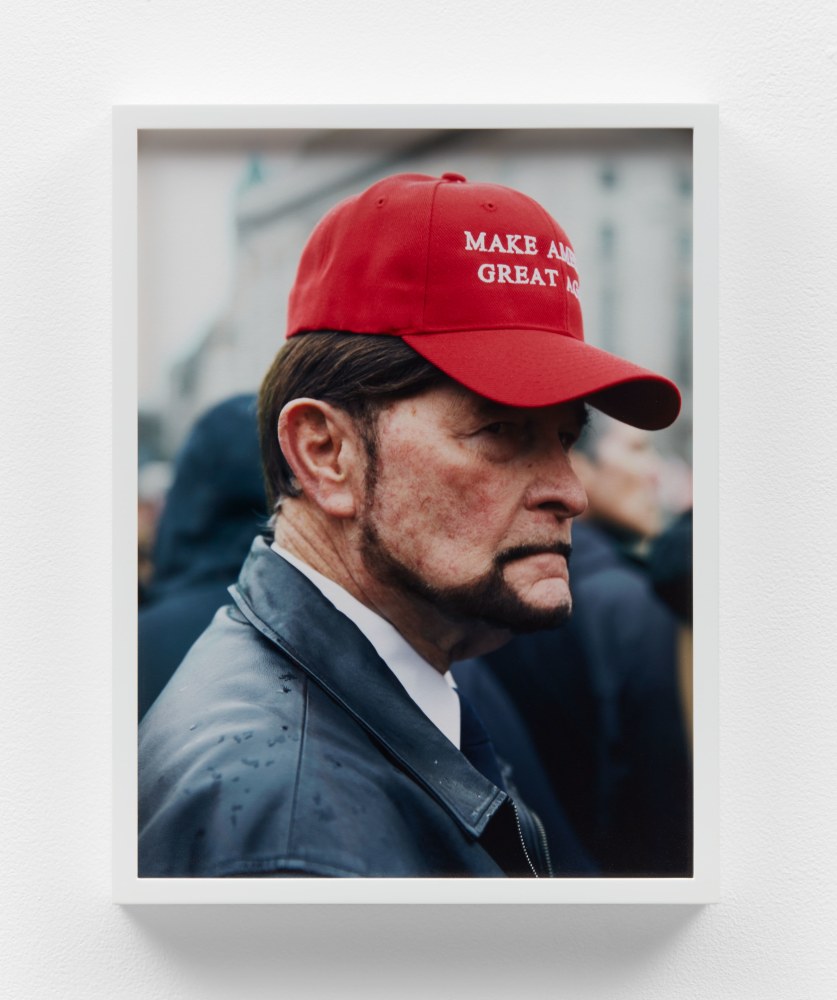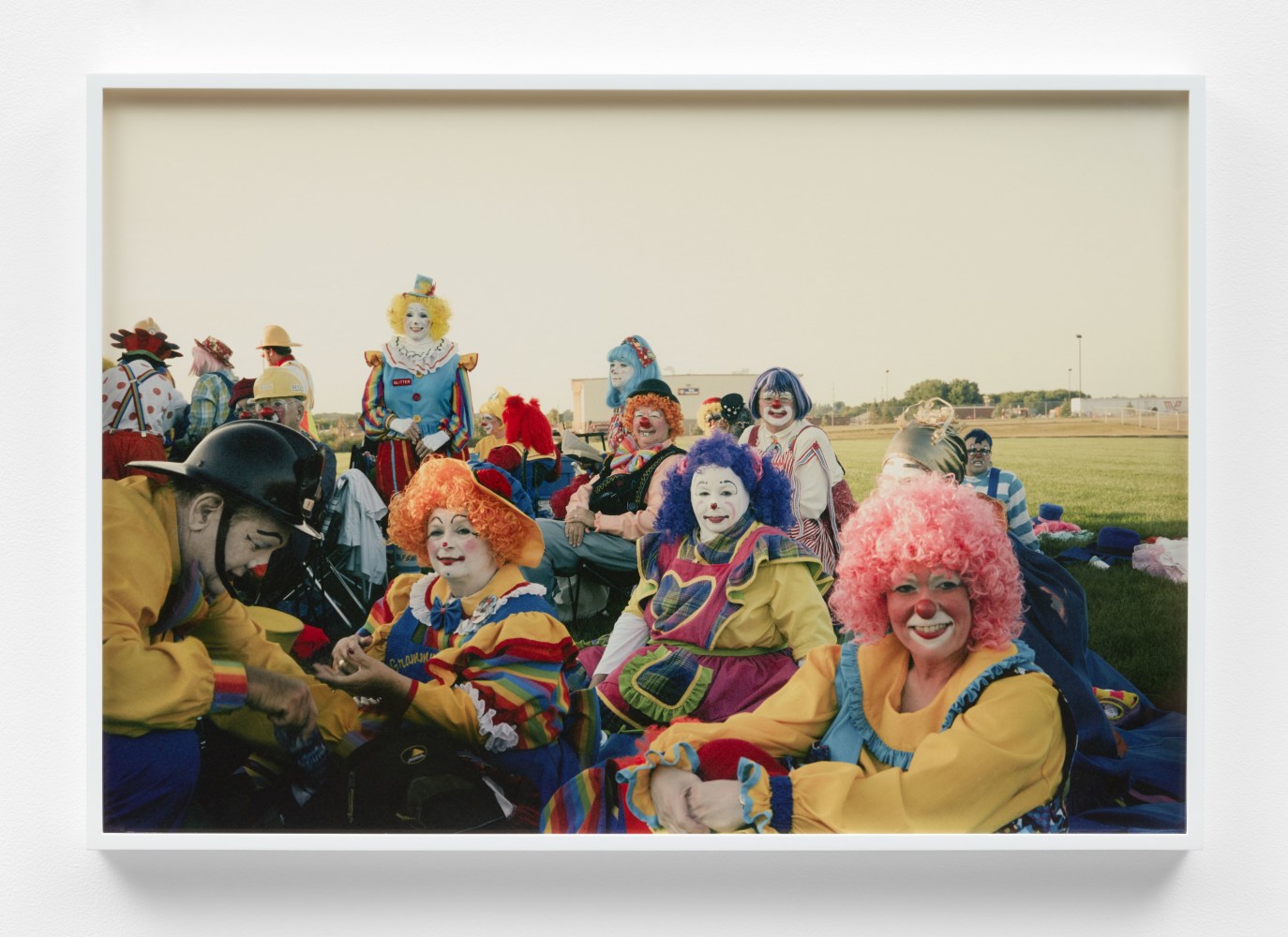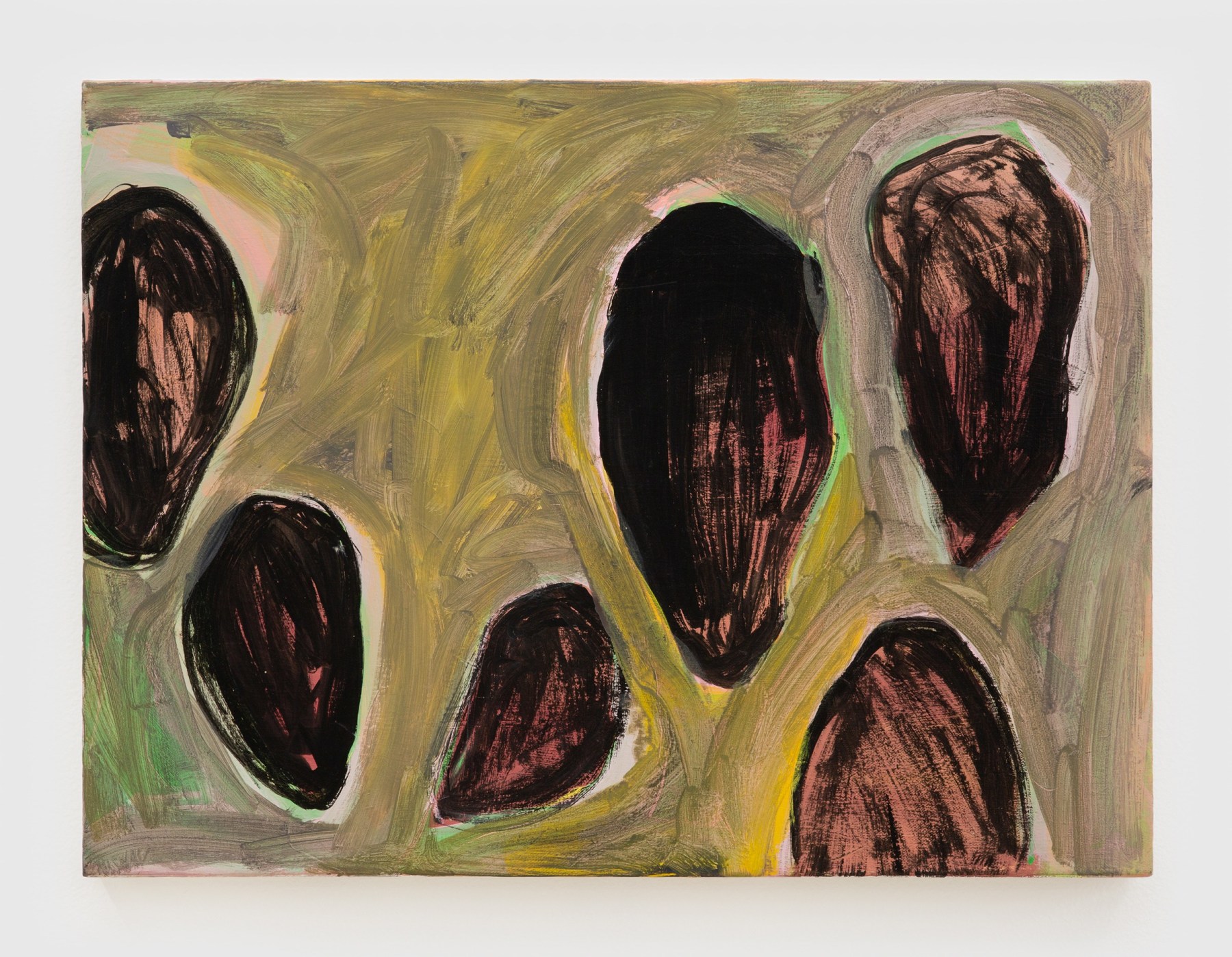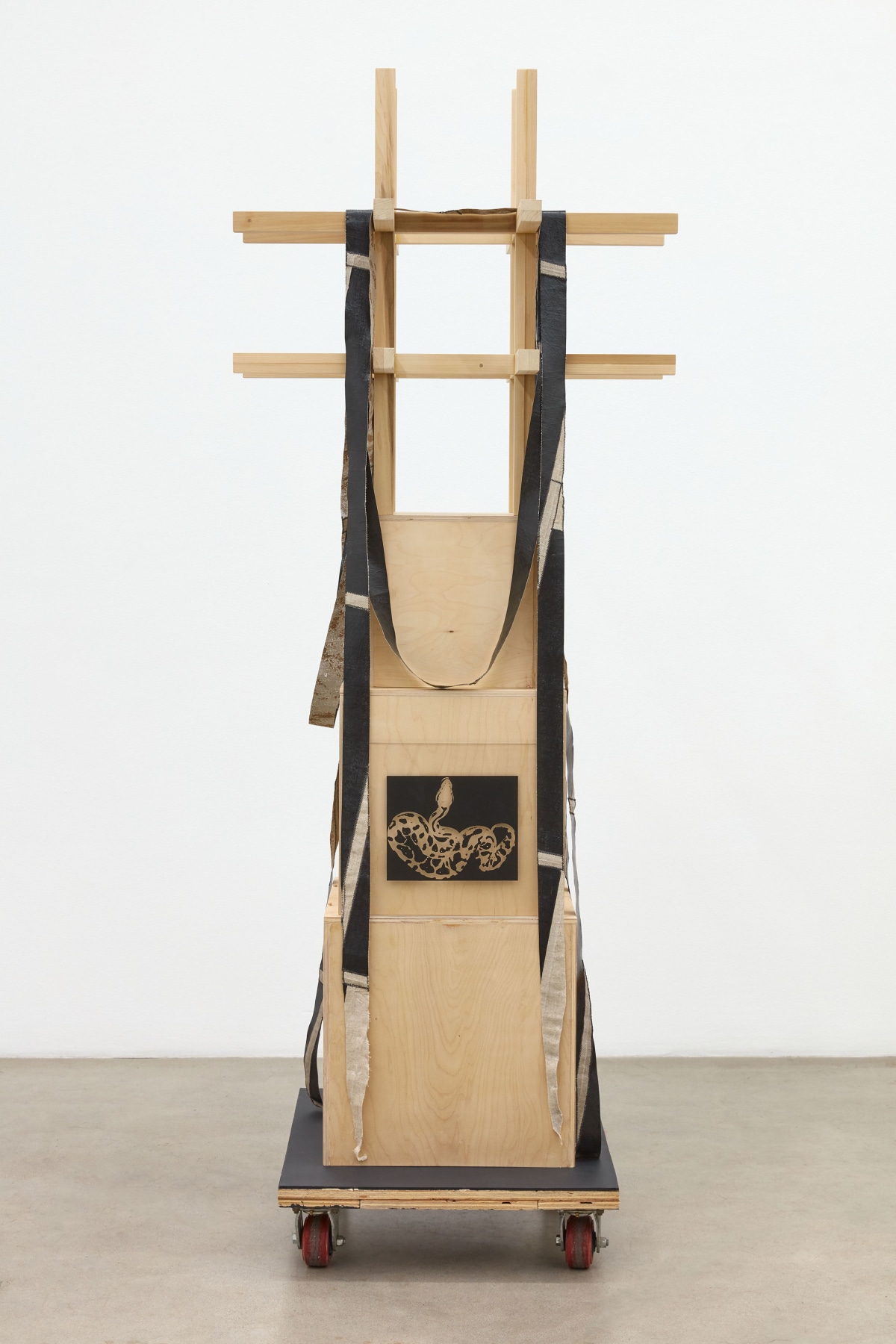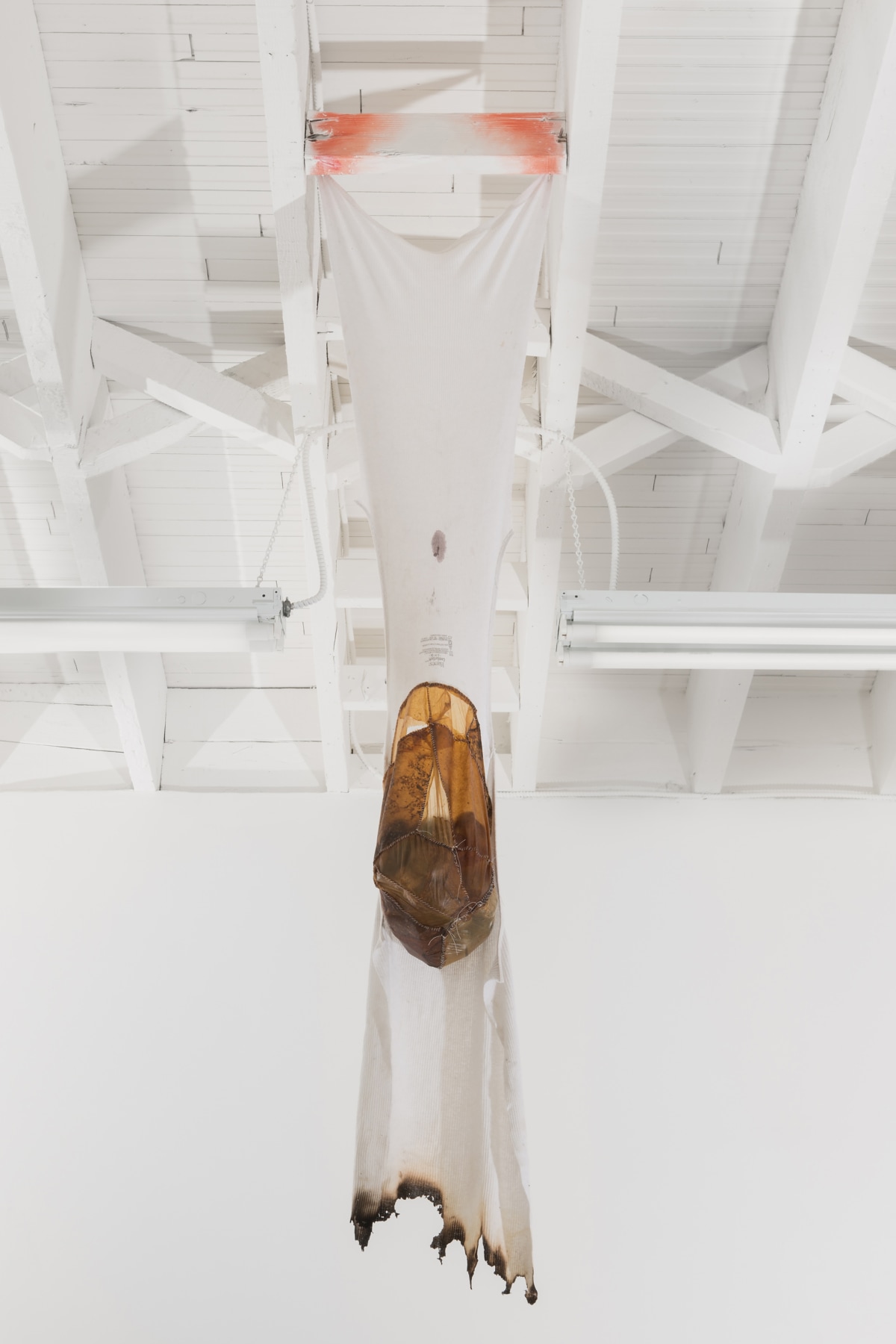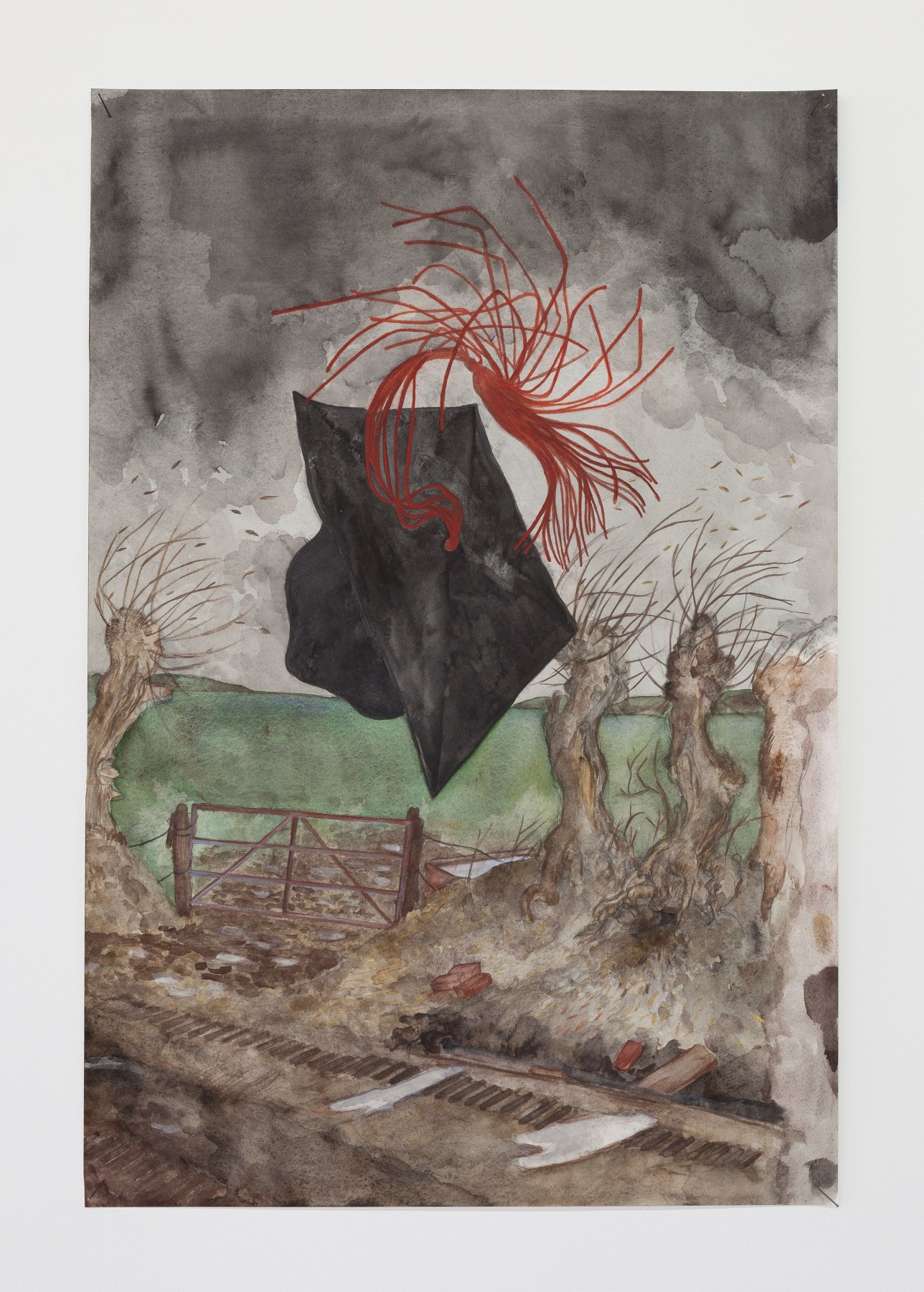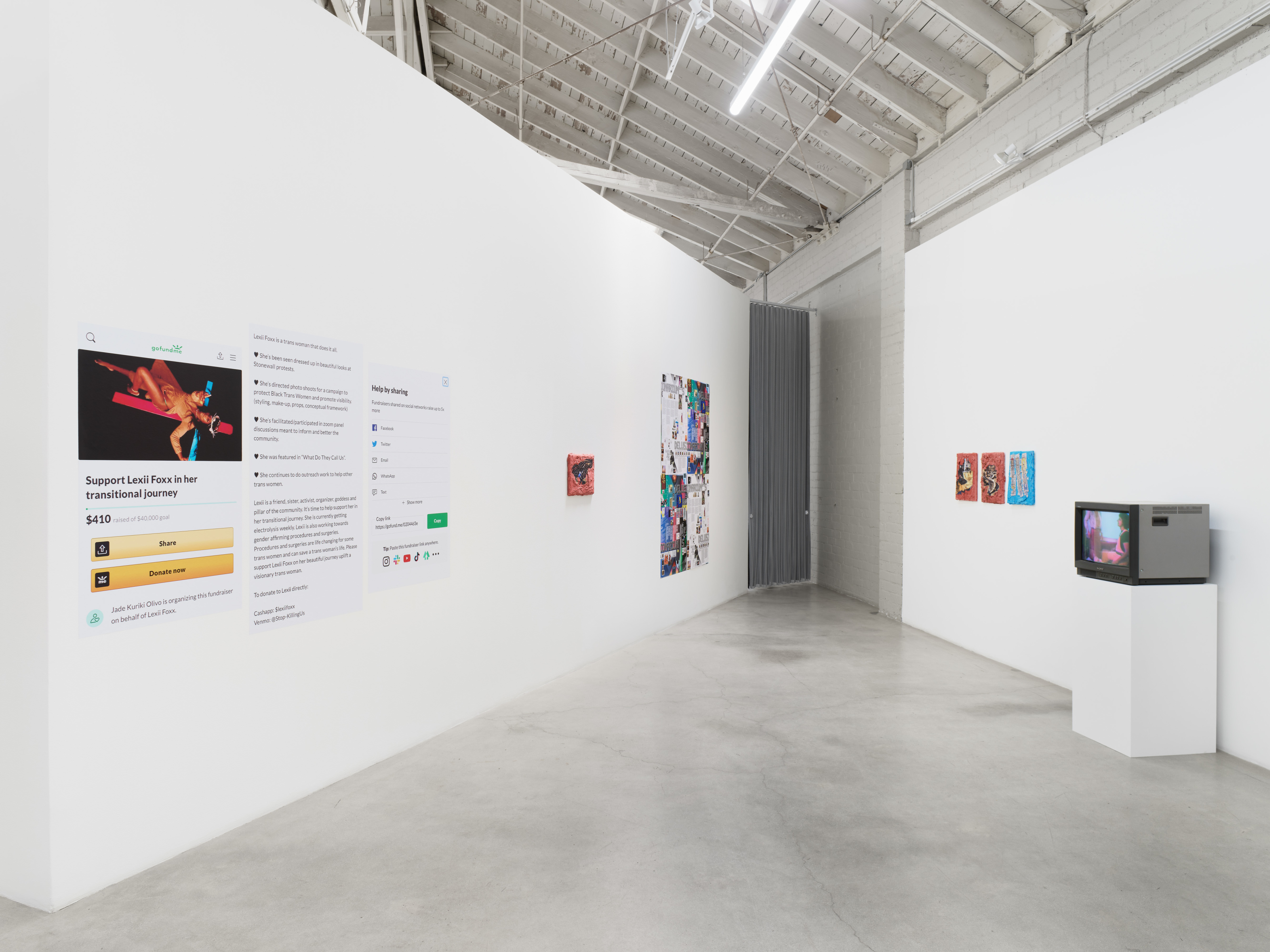 Hildegarde Duane, Meltdown, 1982
Single channel video with sound, 1 minute 15 seconds
Starring Hildegarde Duane and Jay Struthers
Camera by Ilene Segalove | Score by Don Preston
© Hildegarde Duane, 1982.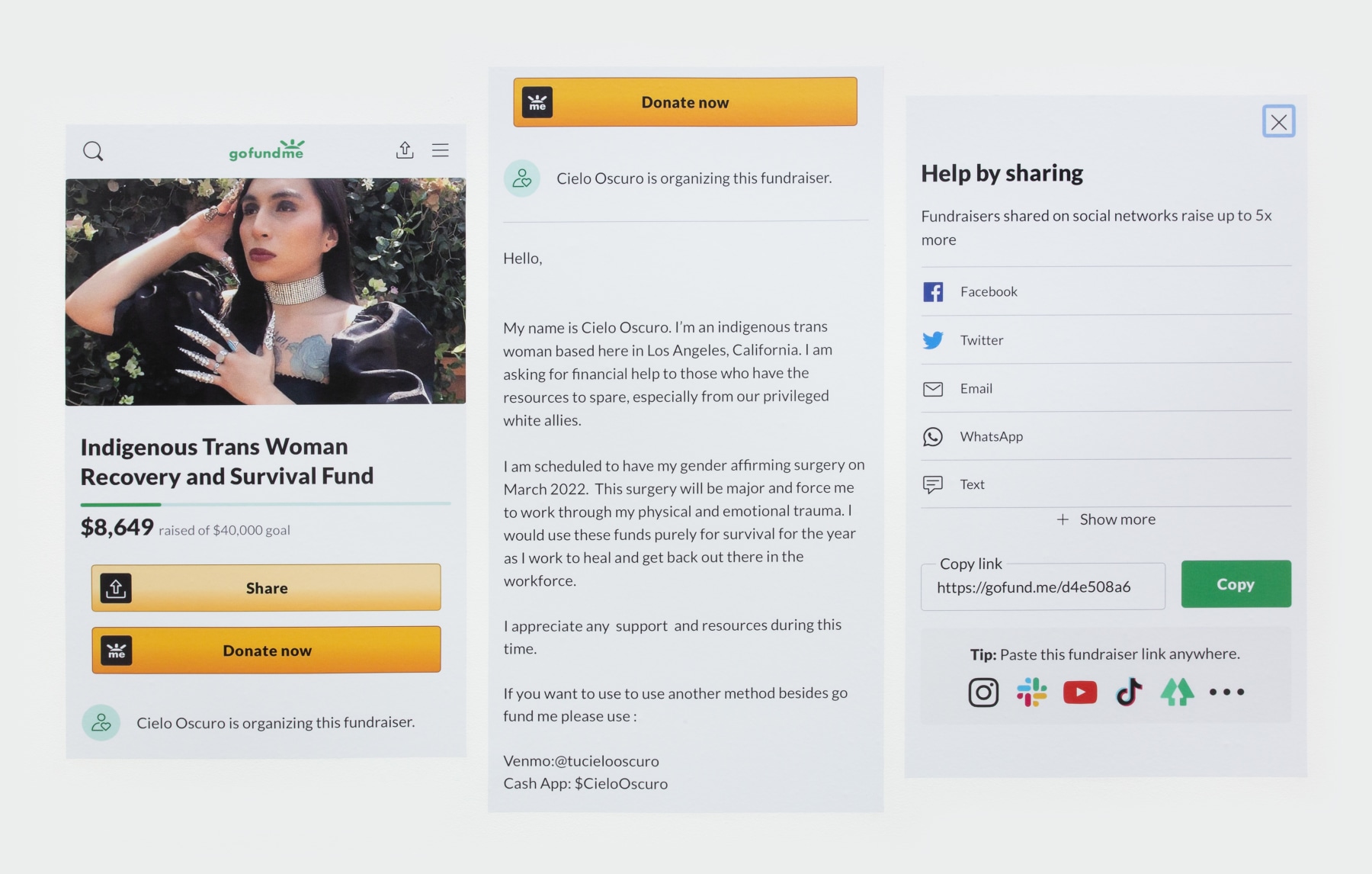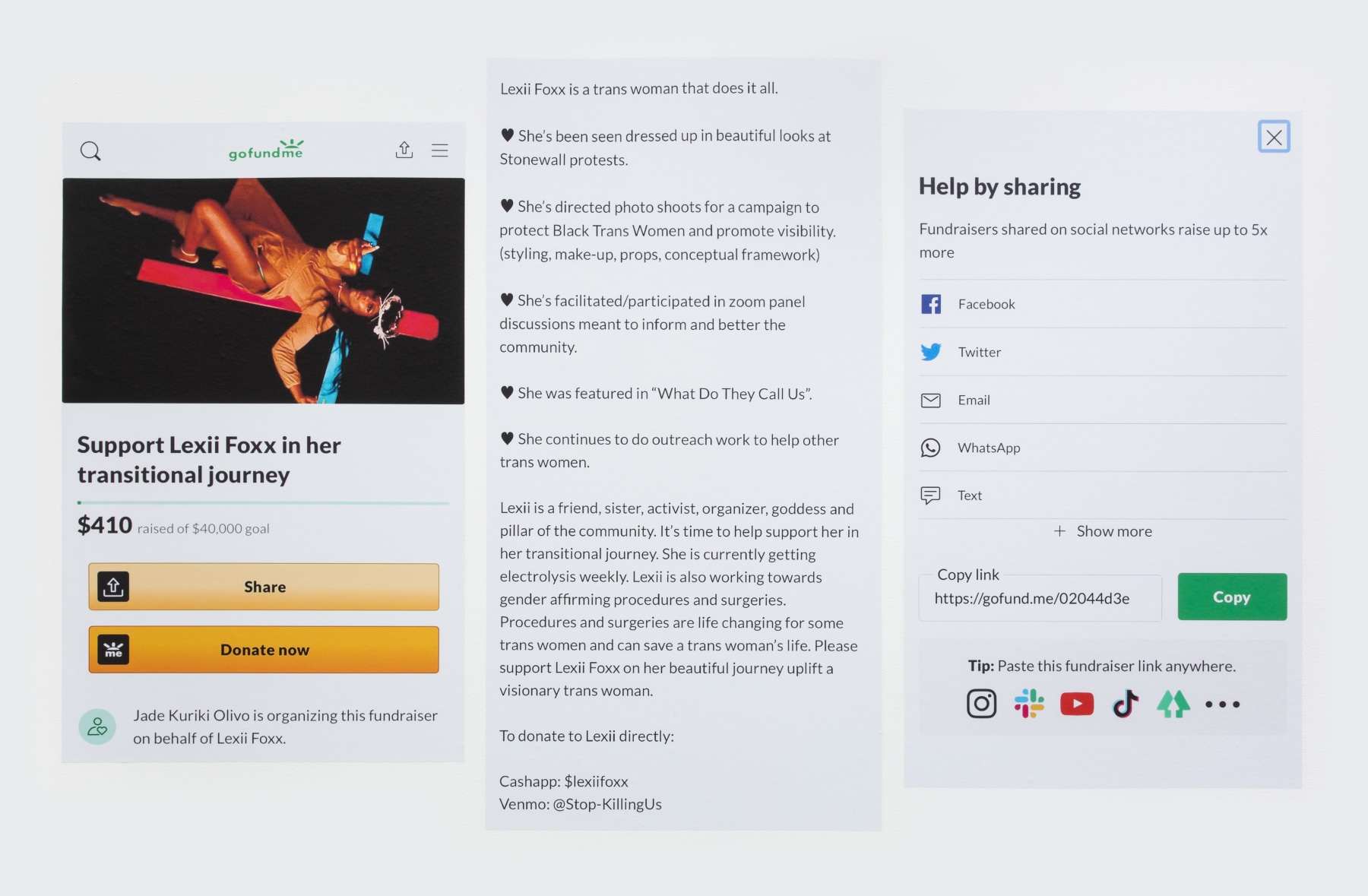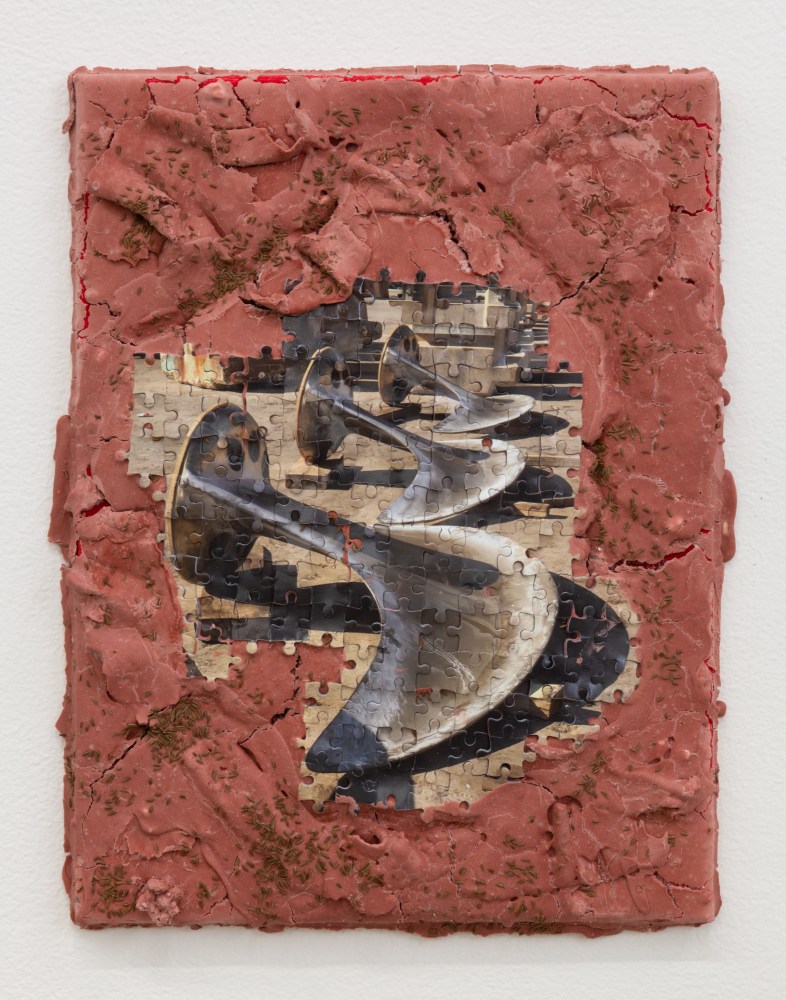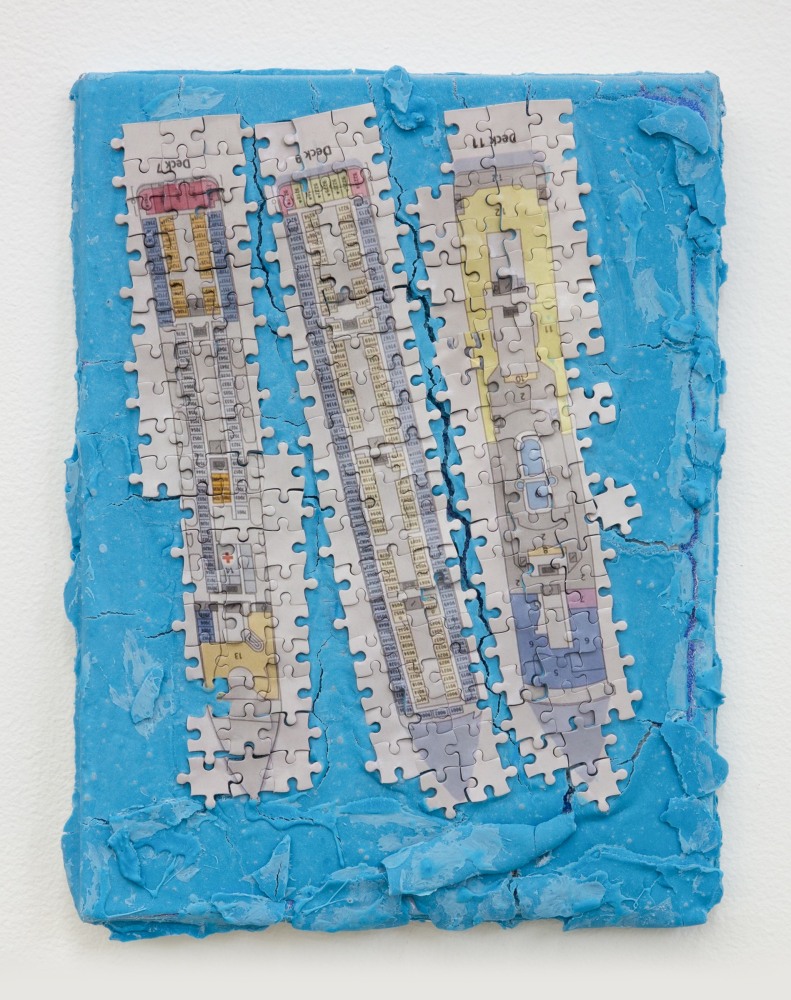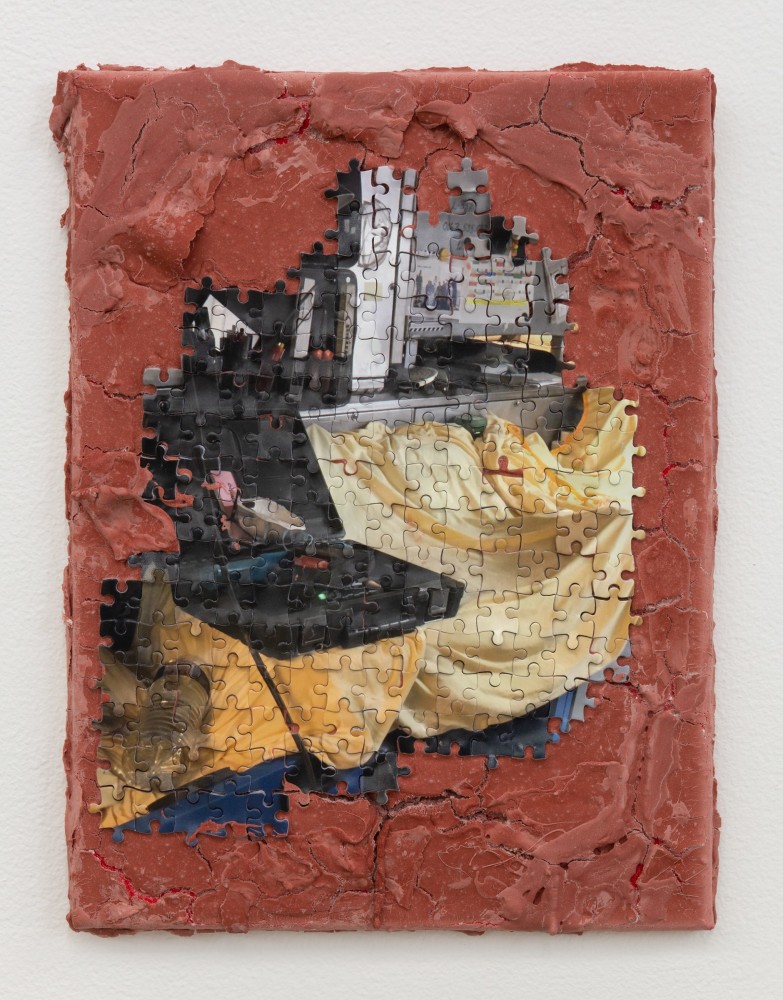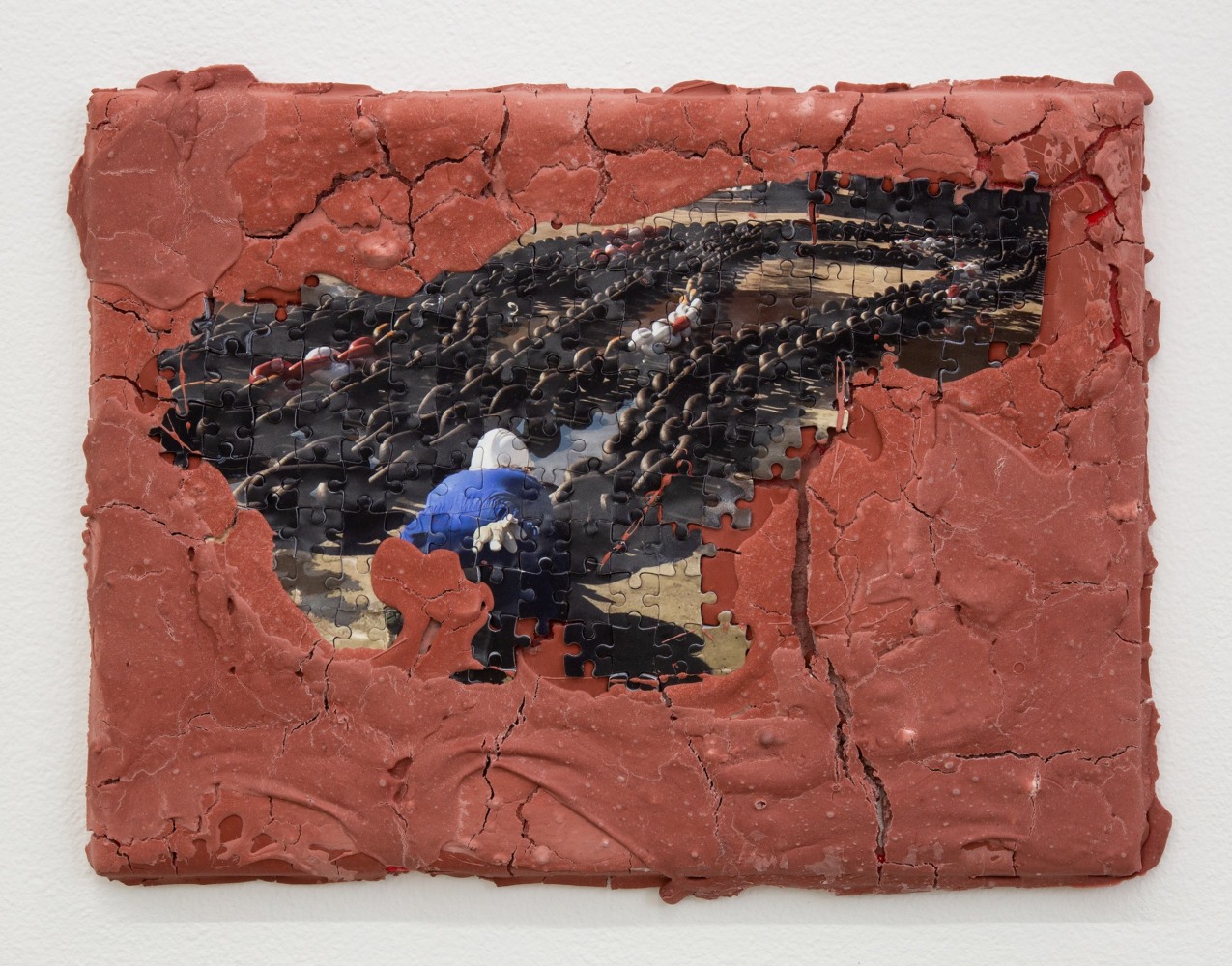 Delusionariums often use loose subtitles that aren't thematically restrictive. The subtitle for D5 was provided by Nemeroff back in 2019, mentioning at the time that she had been thinking about adaptation. An amazing premonition, given the enormous rate of change we all experienced in the subsequent years. Originally scheduled and announced to open April 2020, D5 had to adapt to survive like everything else.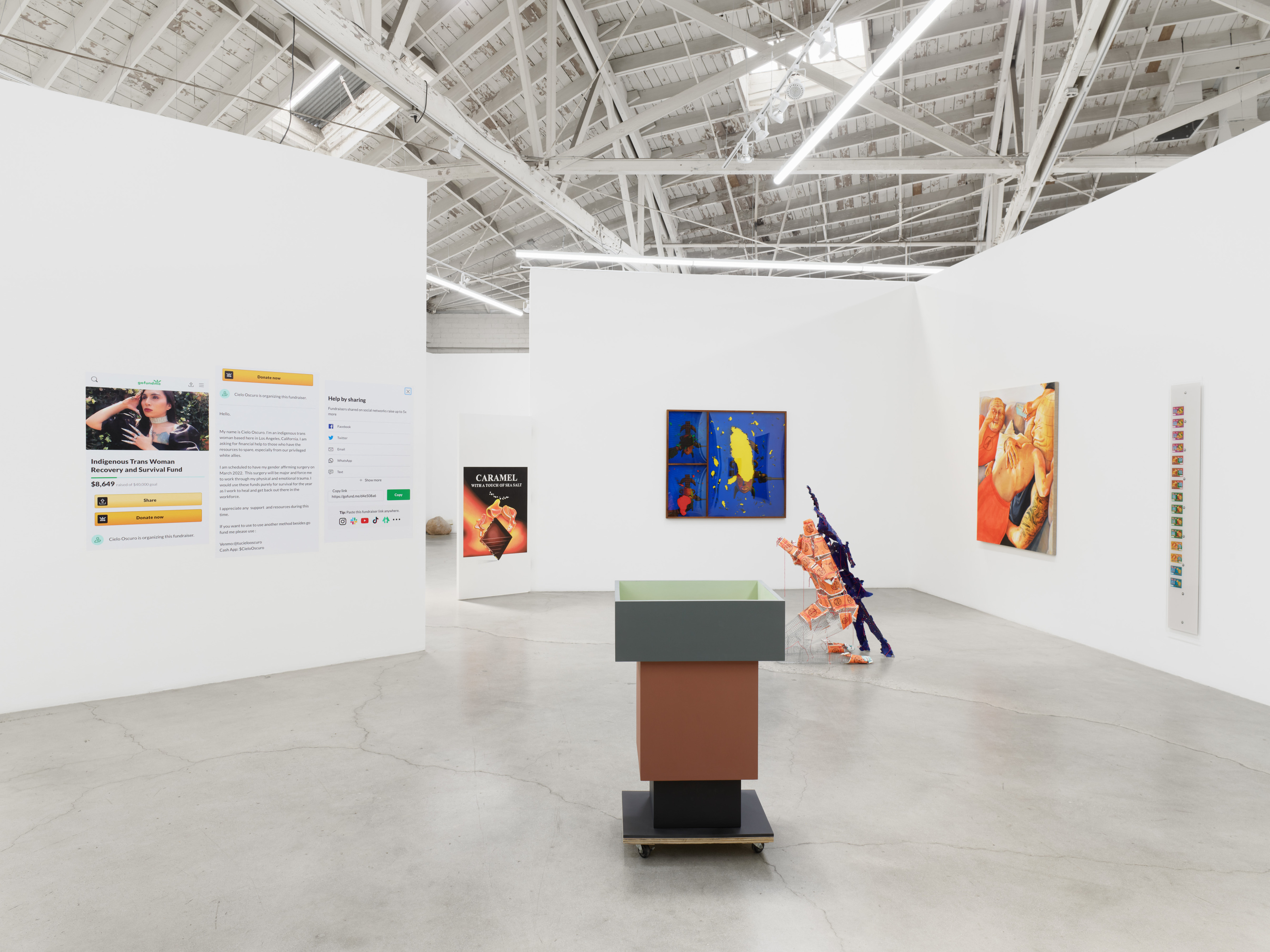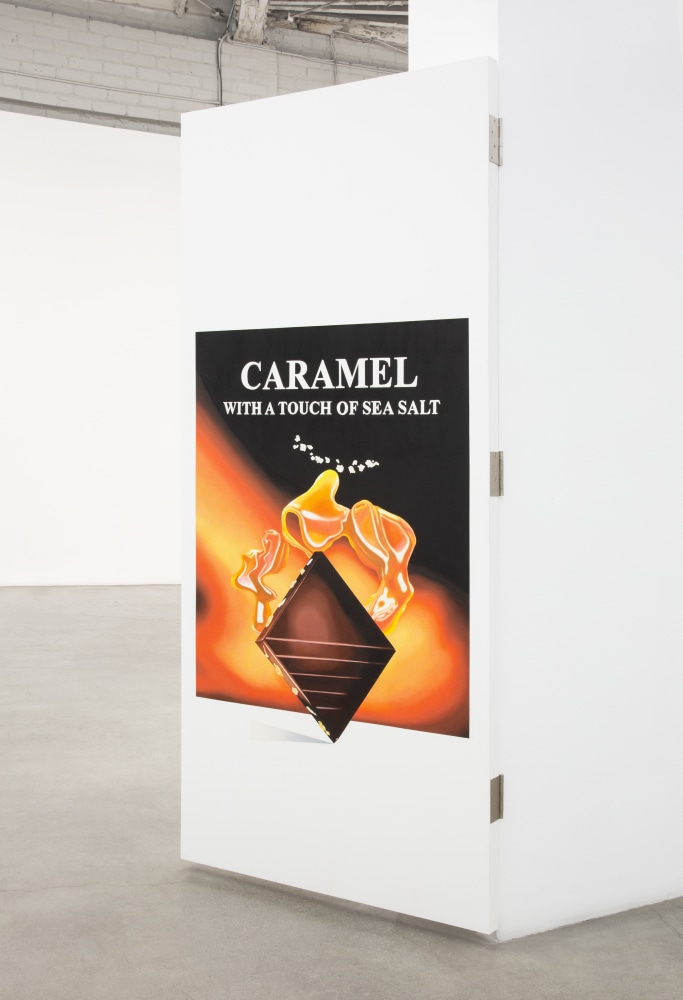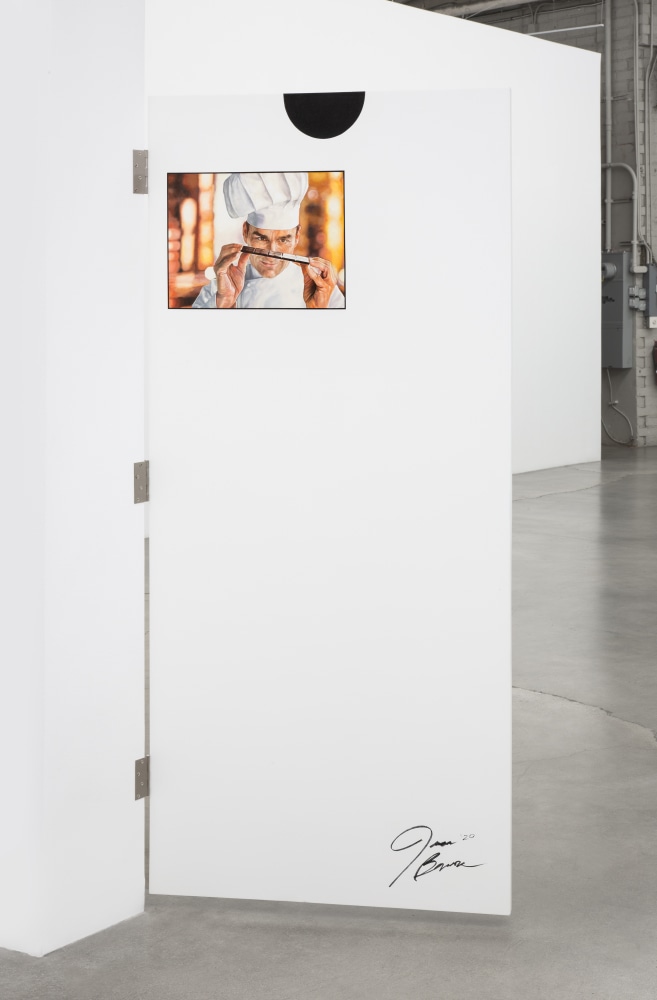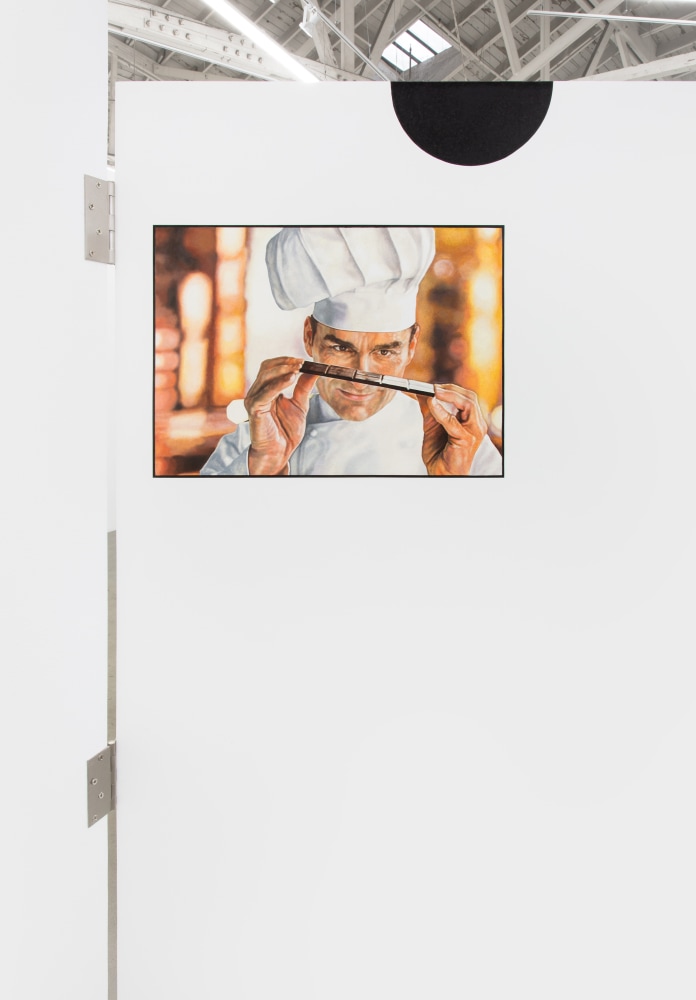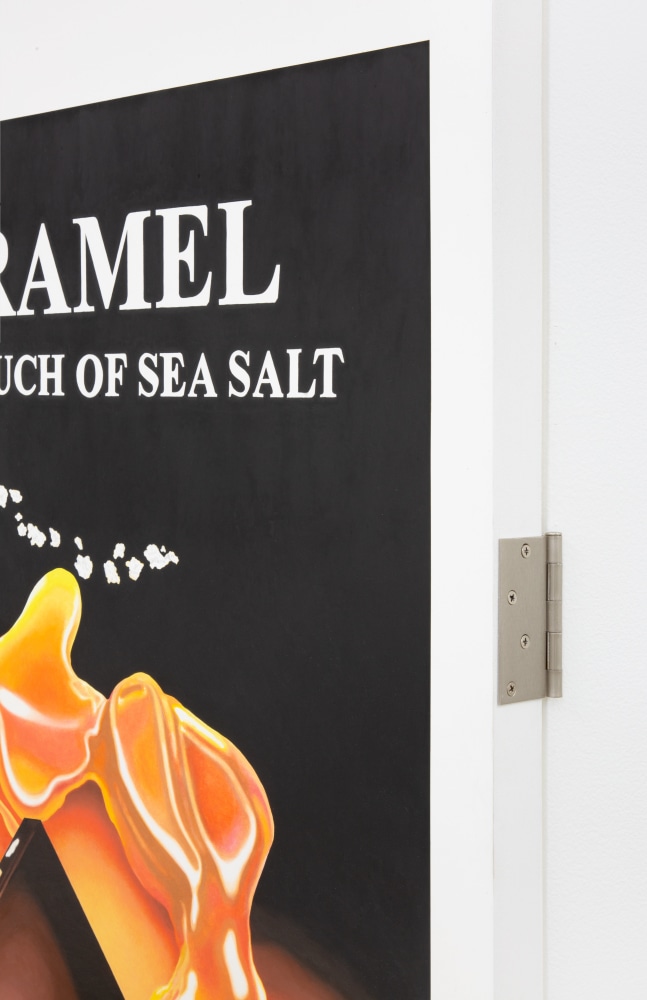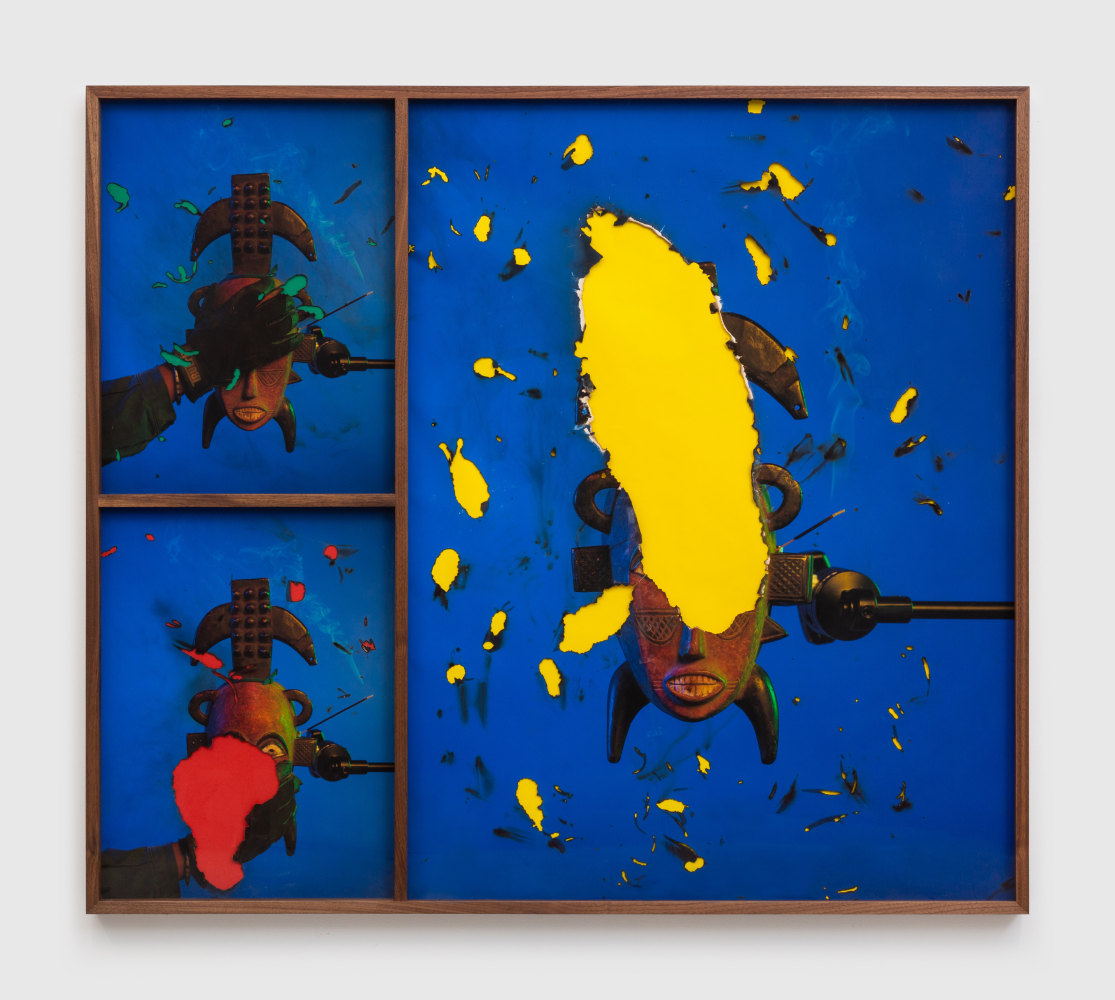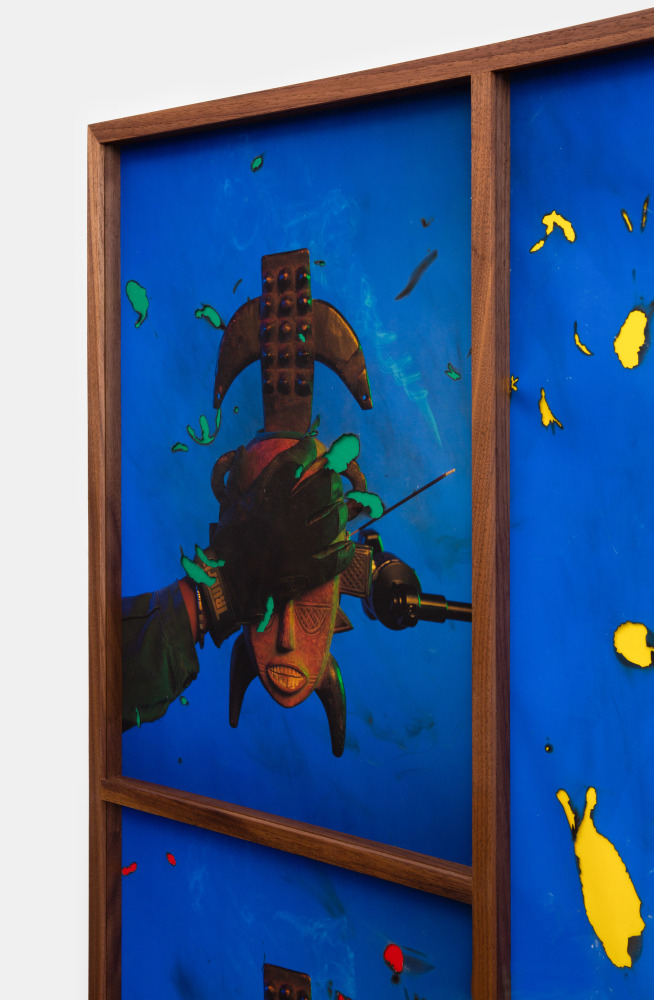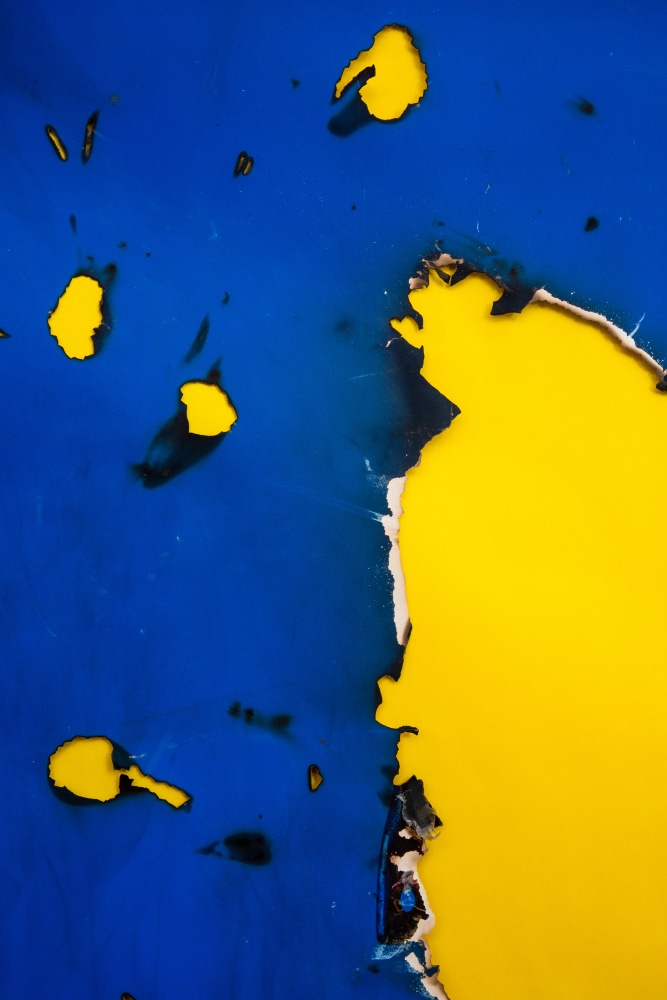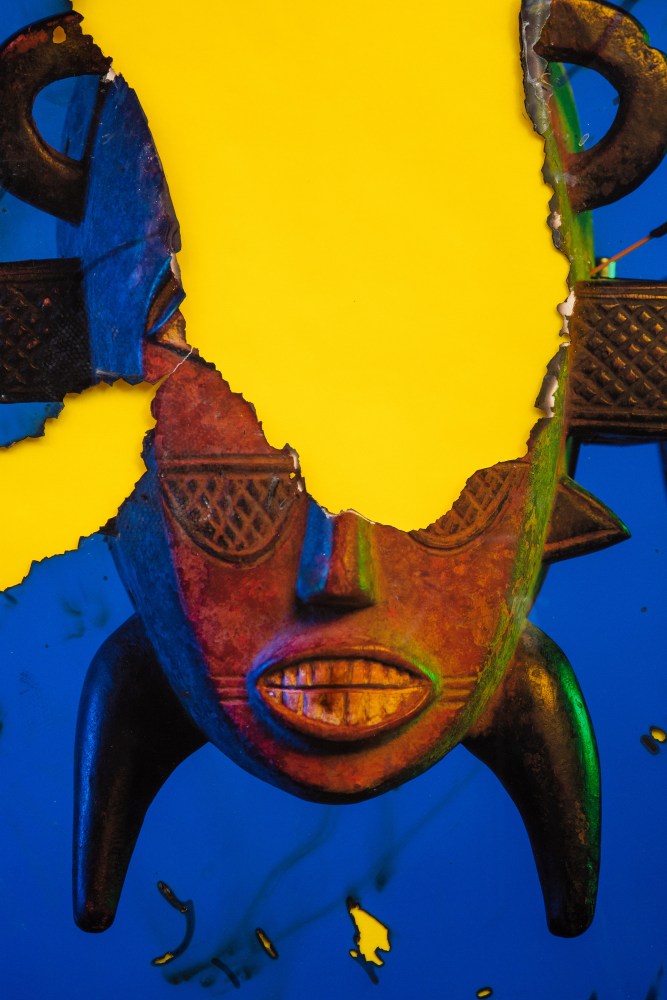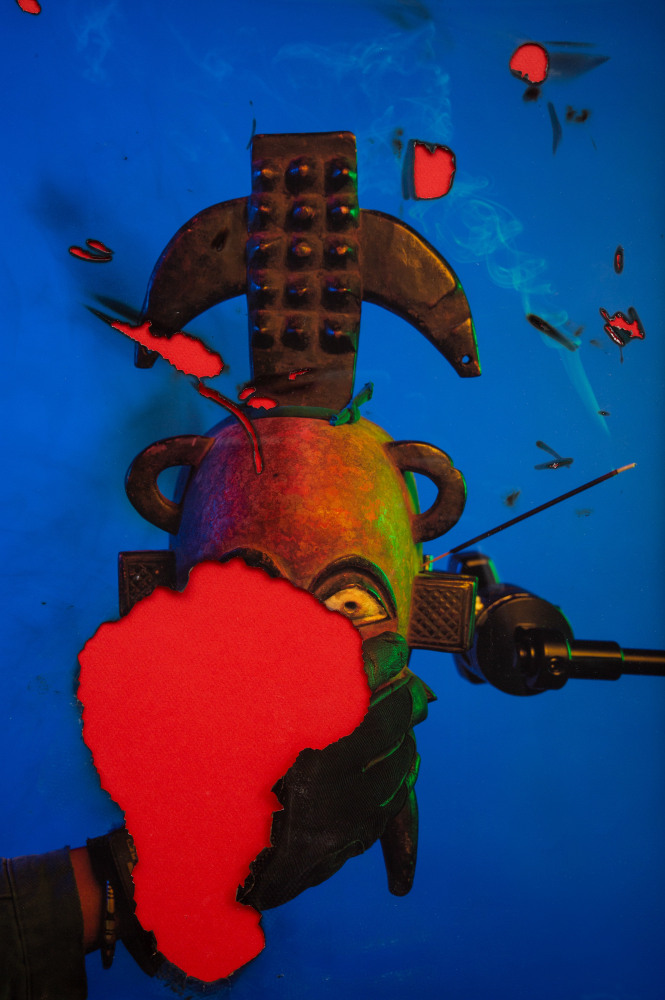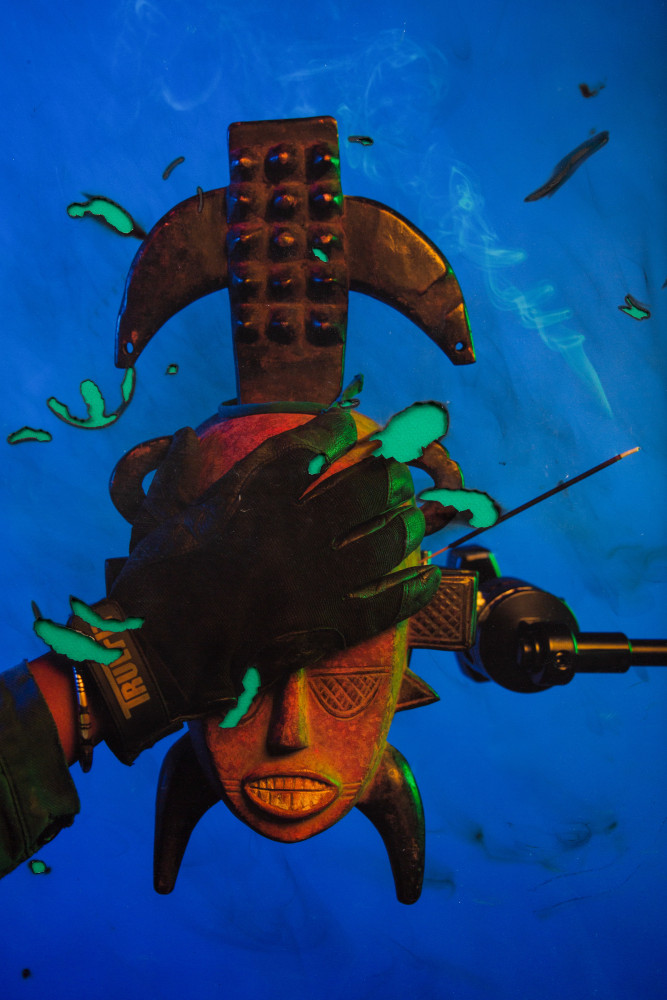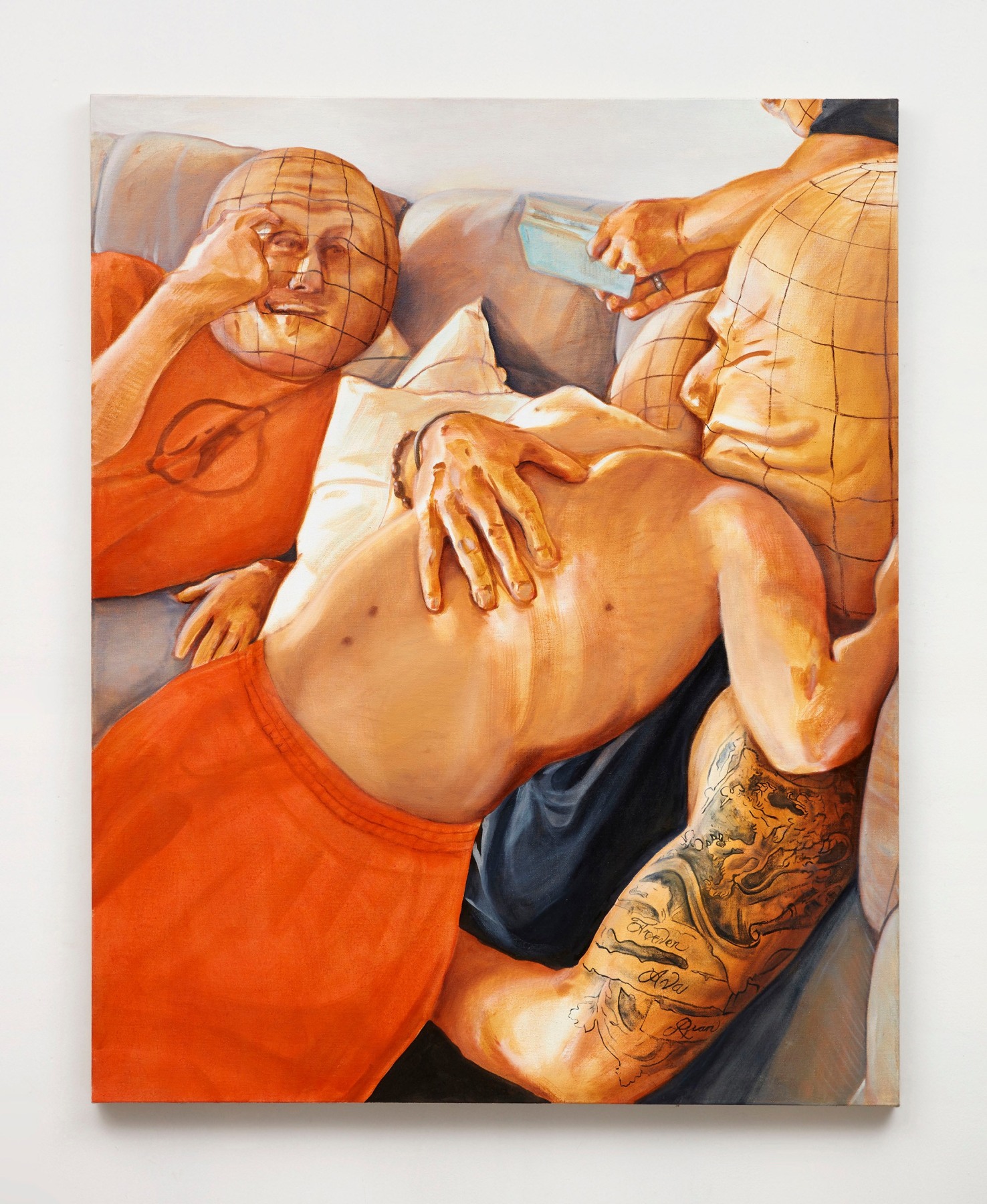 Delusionarium is specific to its moment in history. In its infancy the series anticipated the collapse of roles, self-publishing, and DIY culture of our contemporary moment. Before fairs, gallery shares and gig culture had all become ubiquitous Delusionarium worked toward shared economies of space and labor both to amplify the visibility of platforms and to investigate collaborative exhibition models. Night Gallery and as-is.la were chosen for their programs, spaces, and histories as contributors to the cultural landscape of Los Angeles. A future D6 could exist anywhere.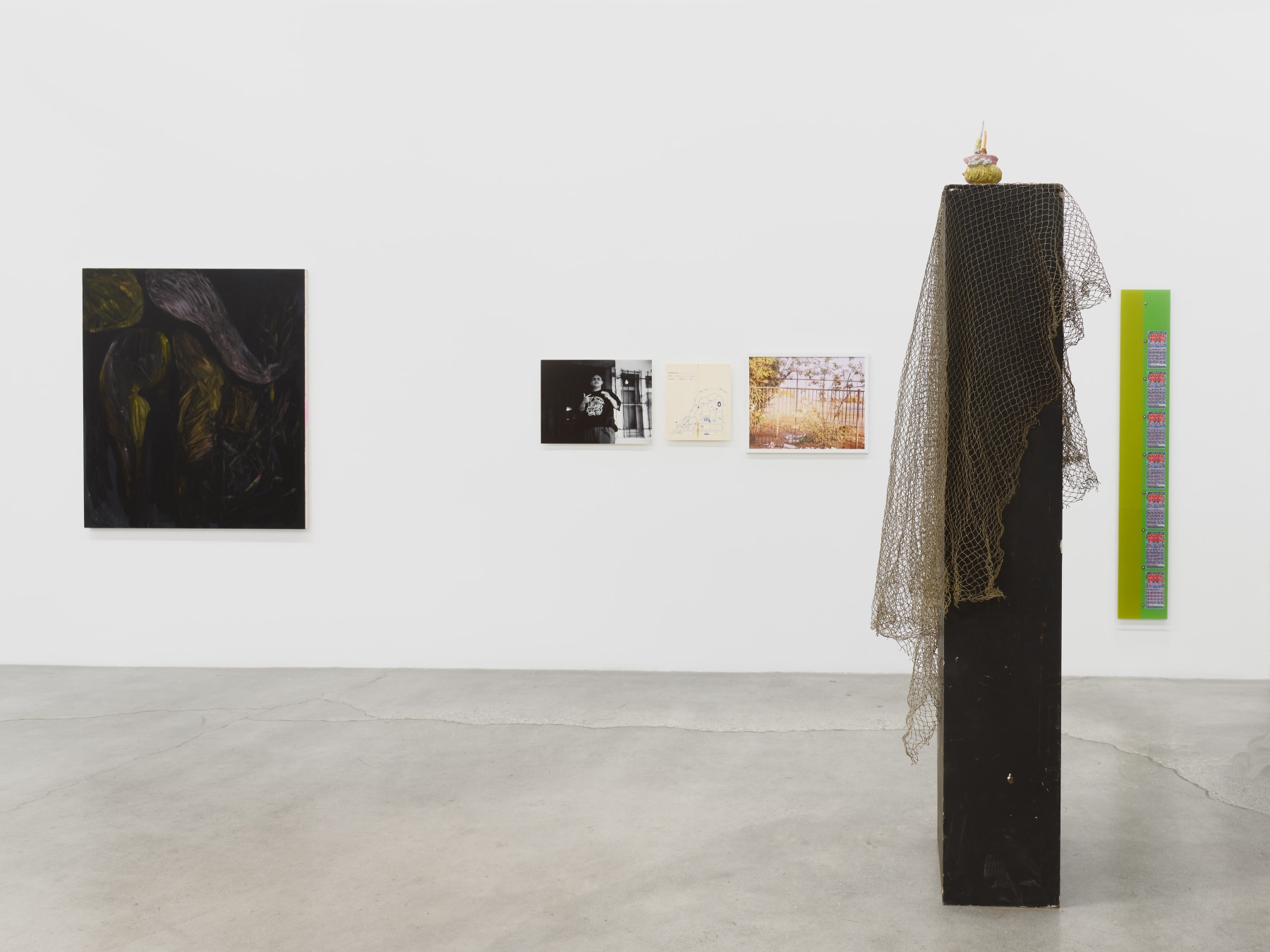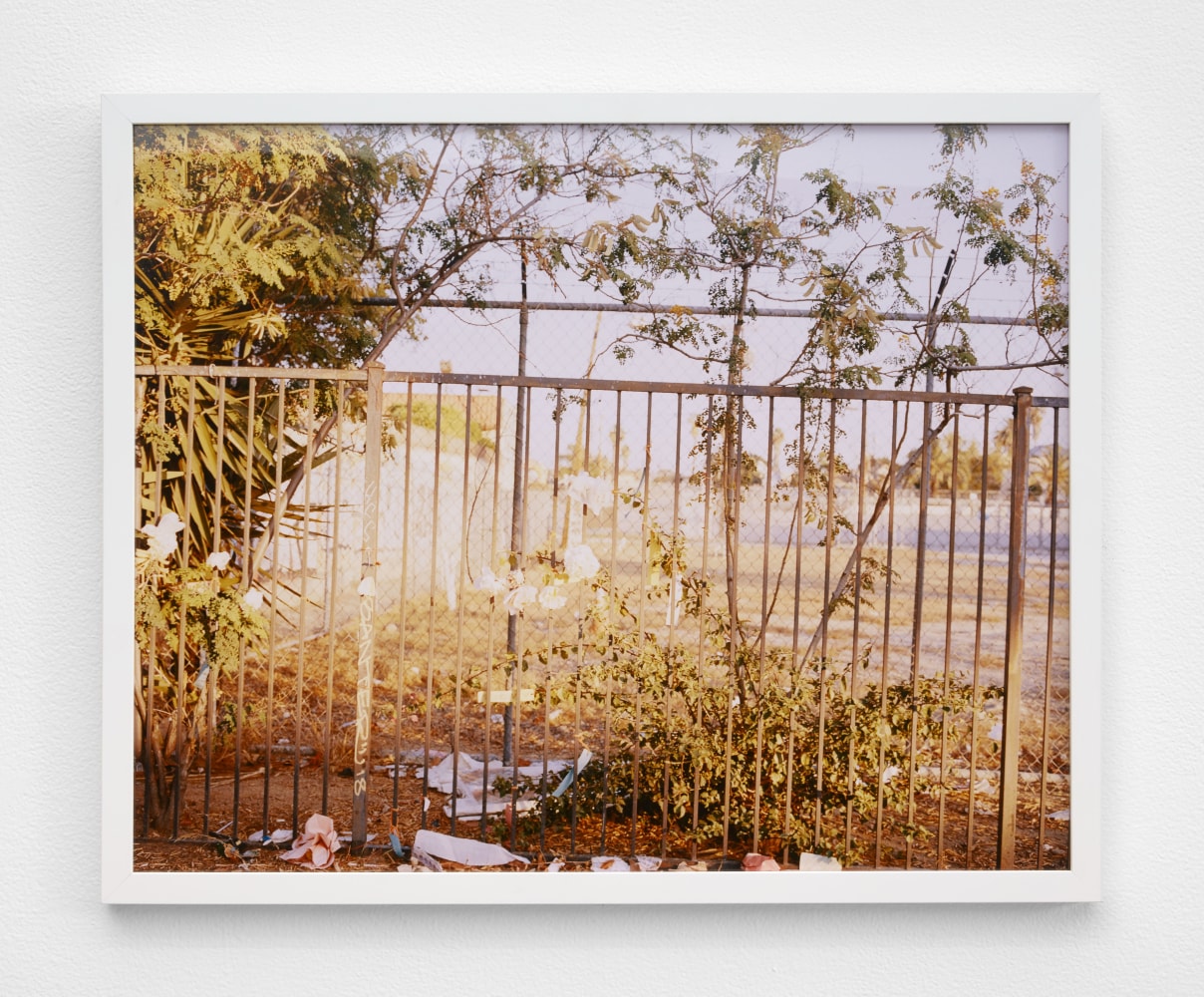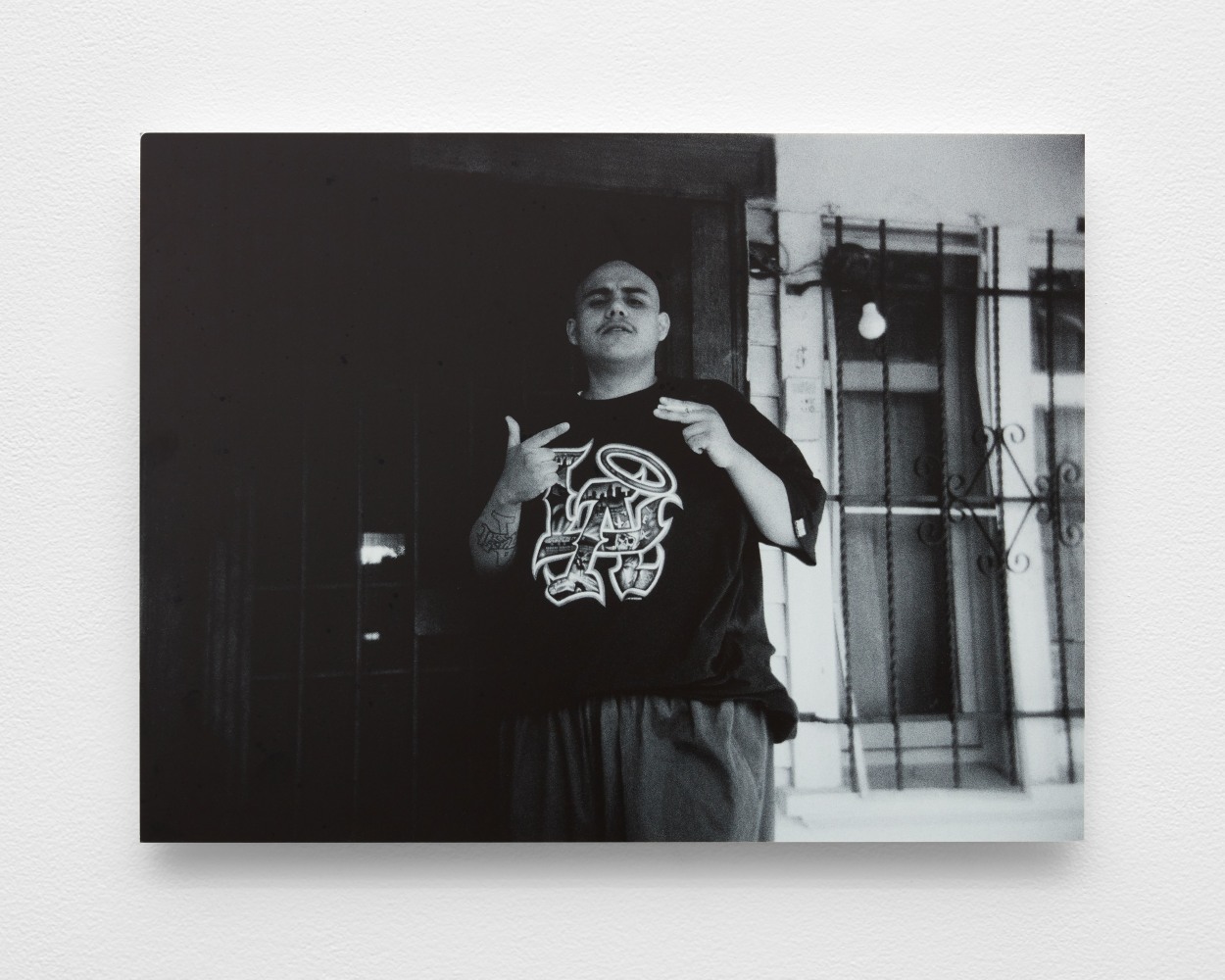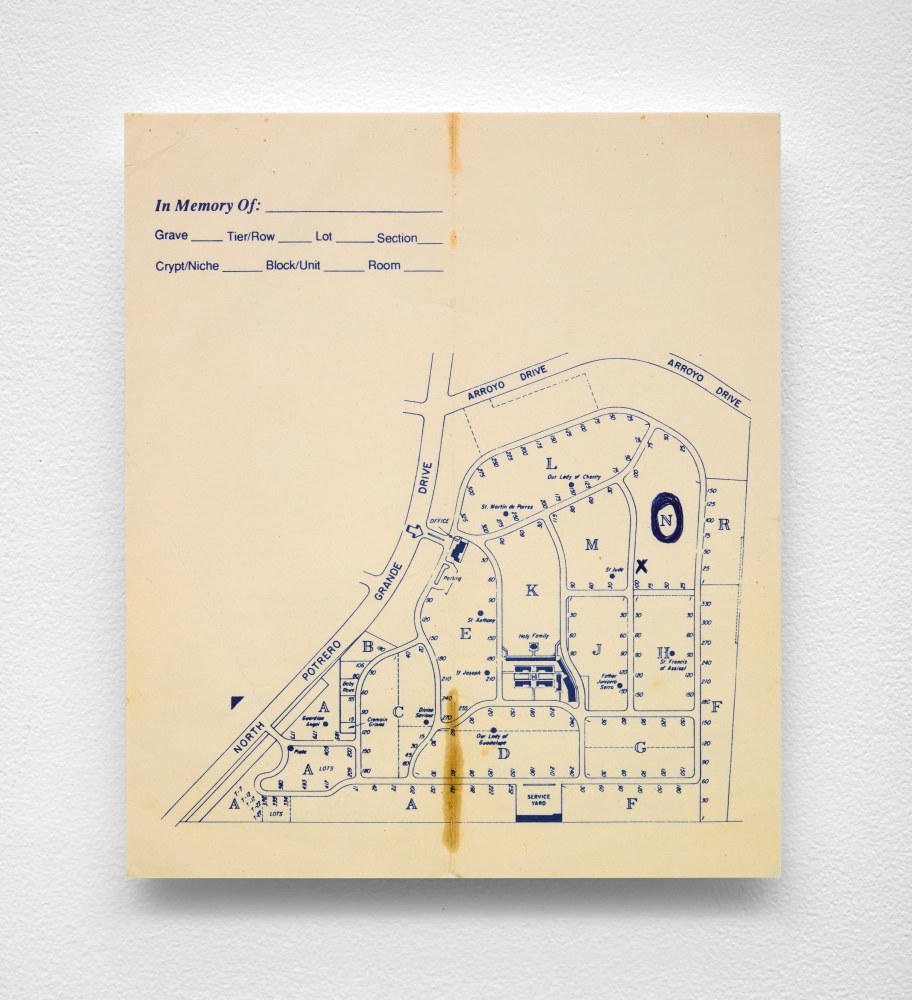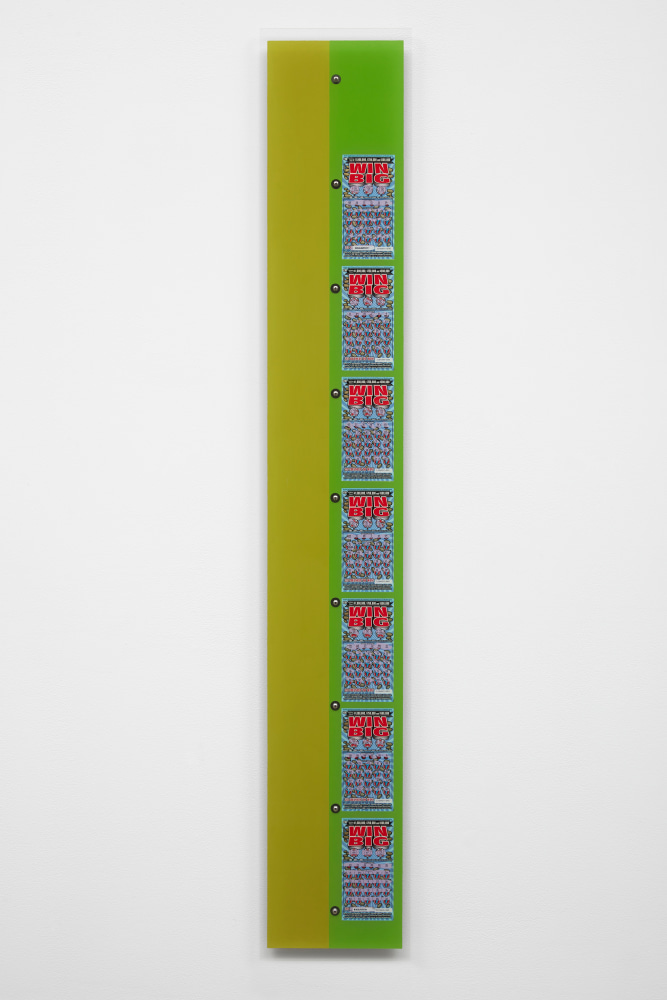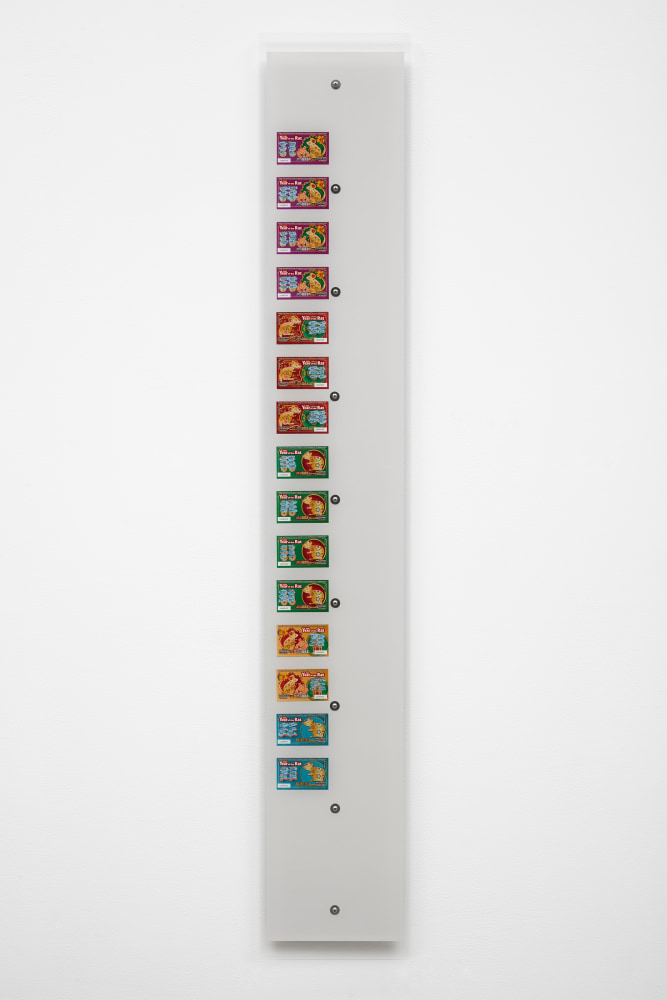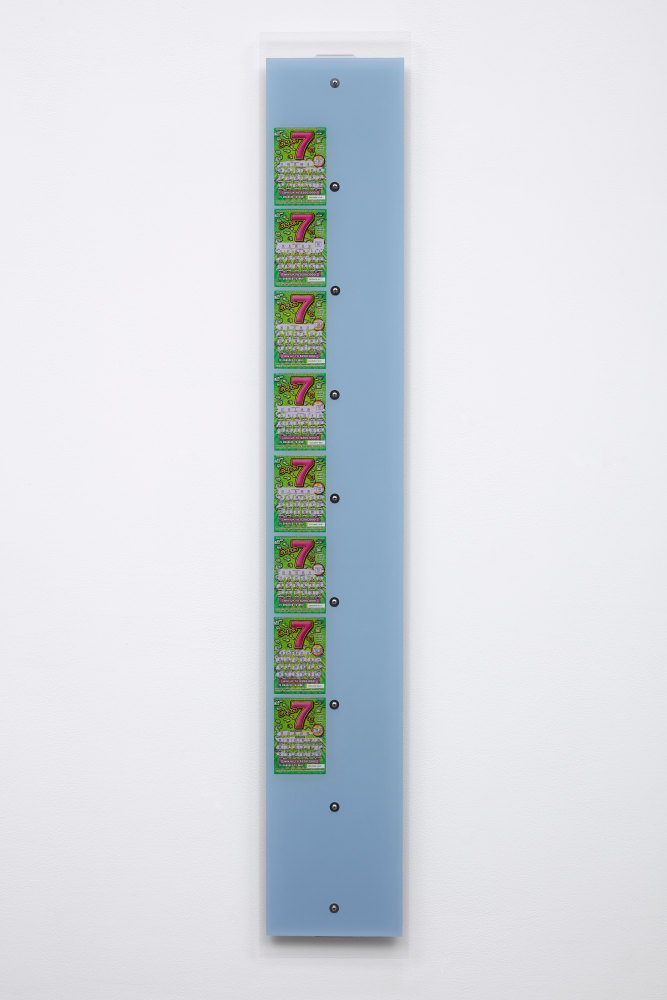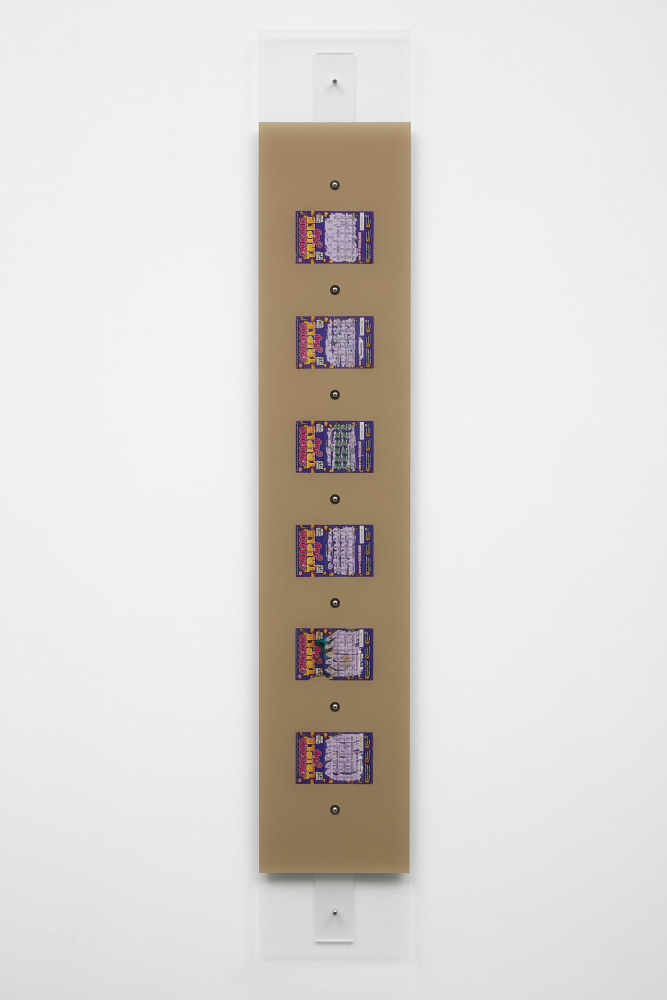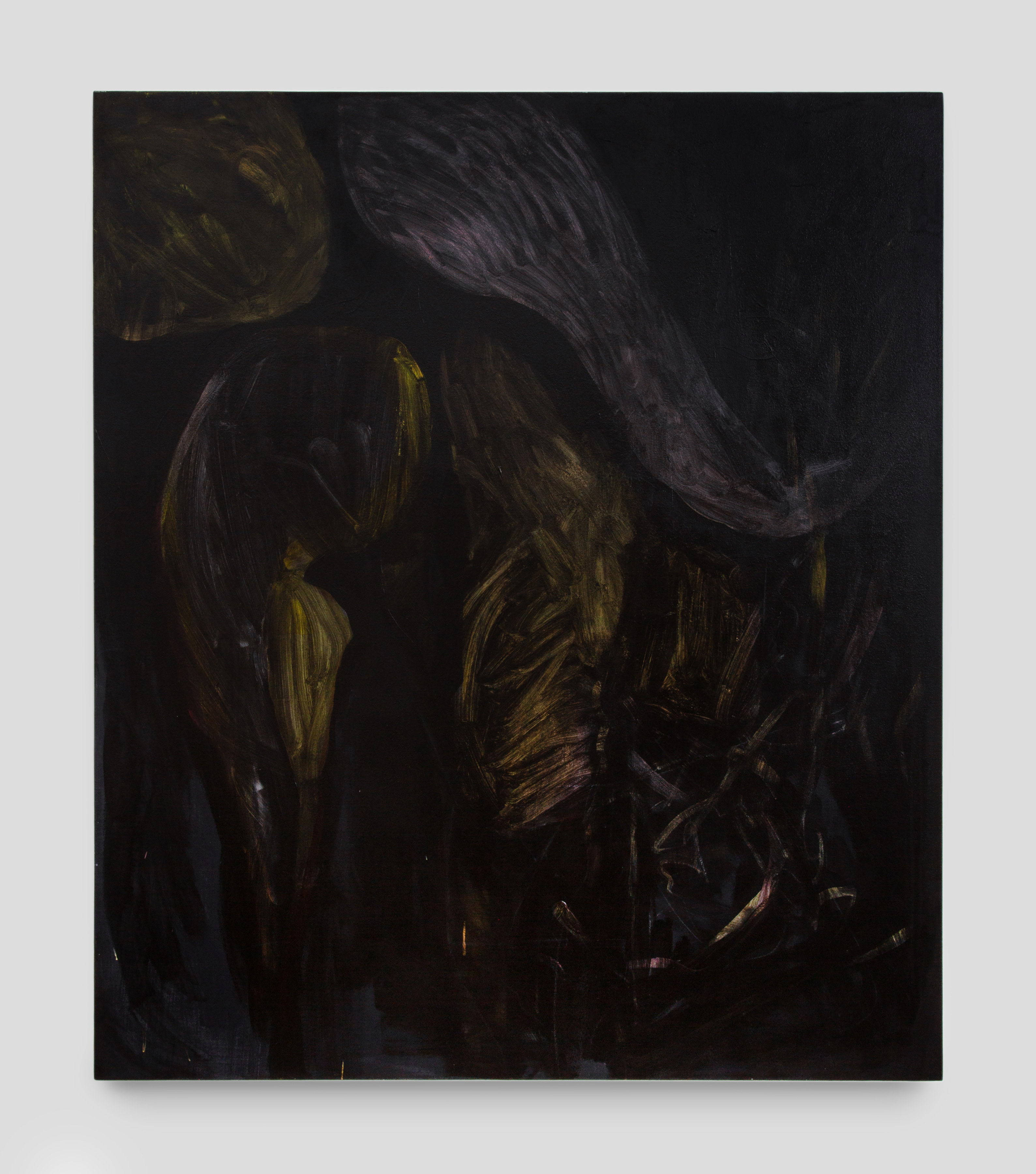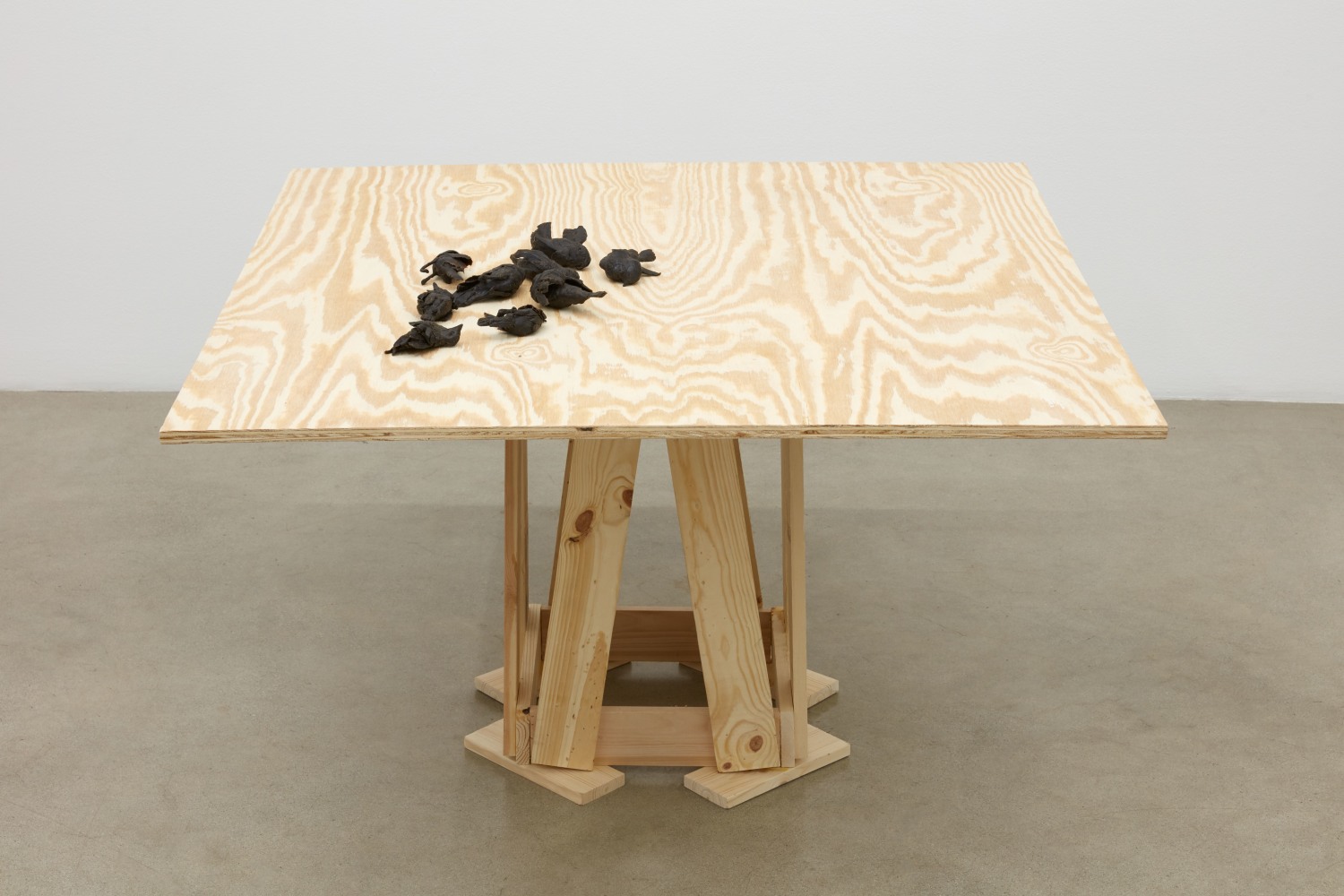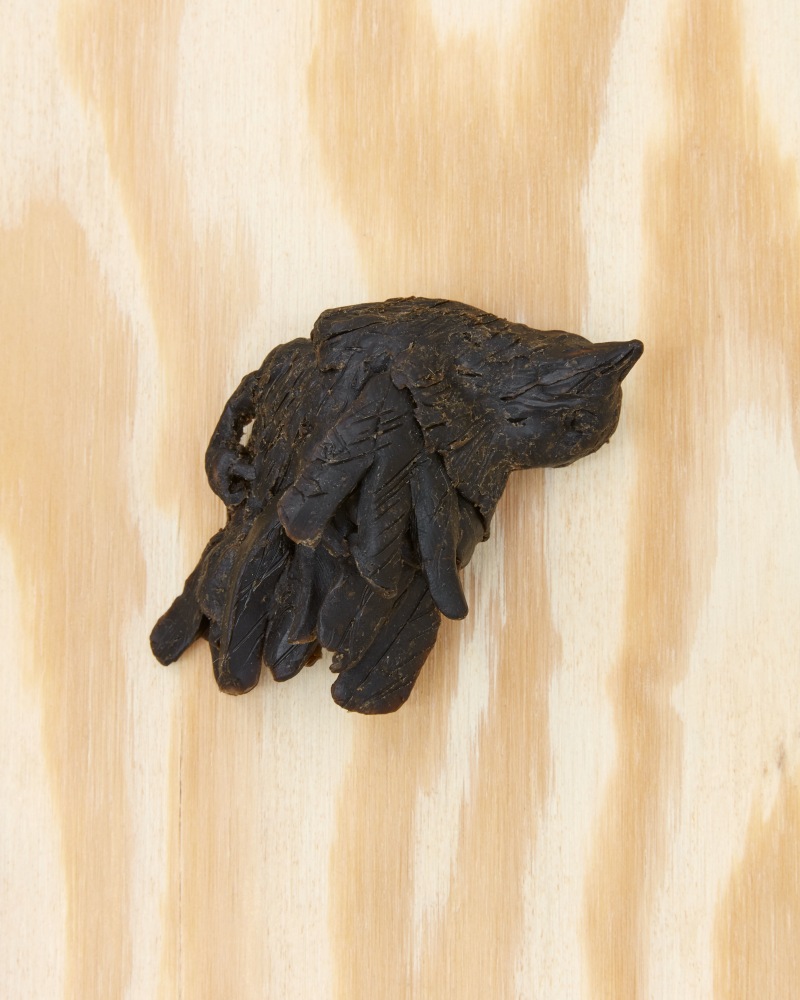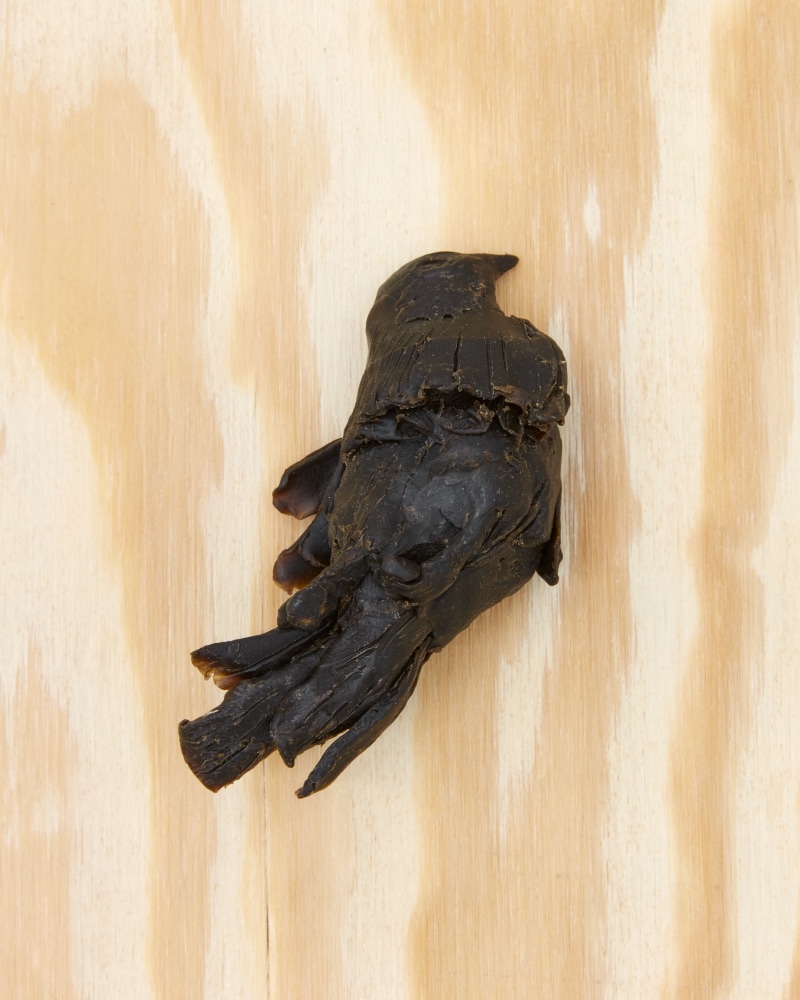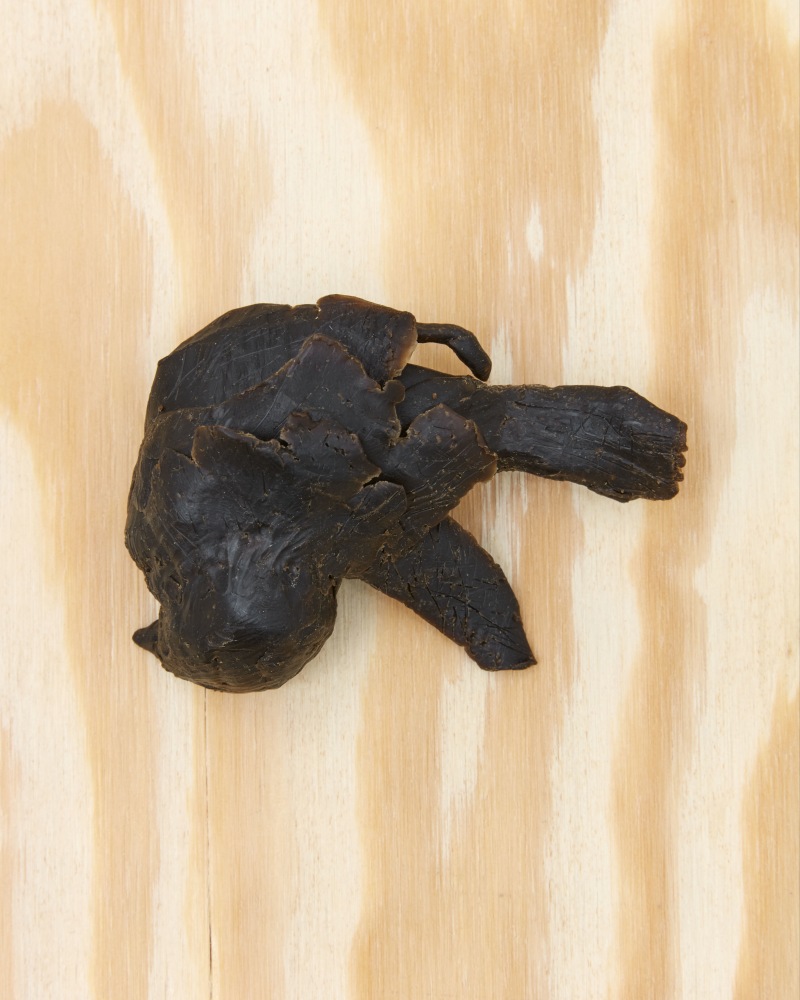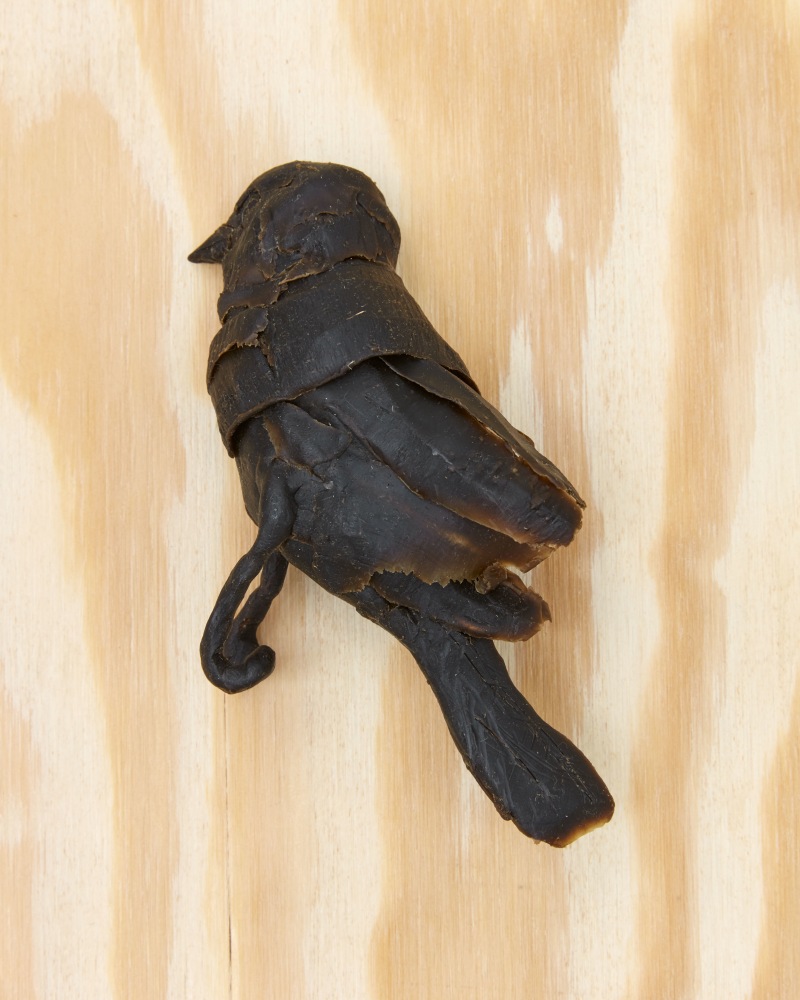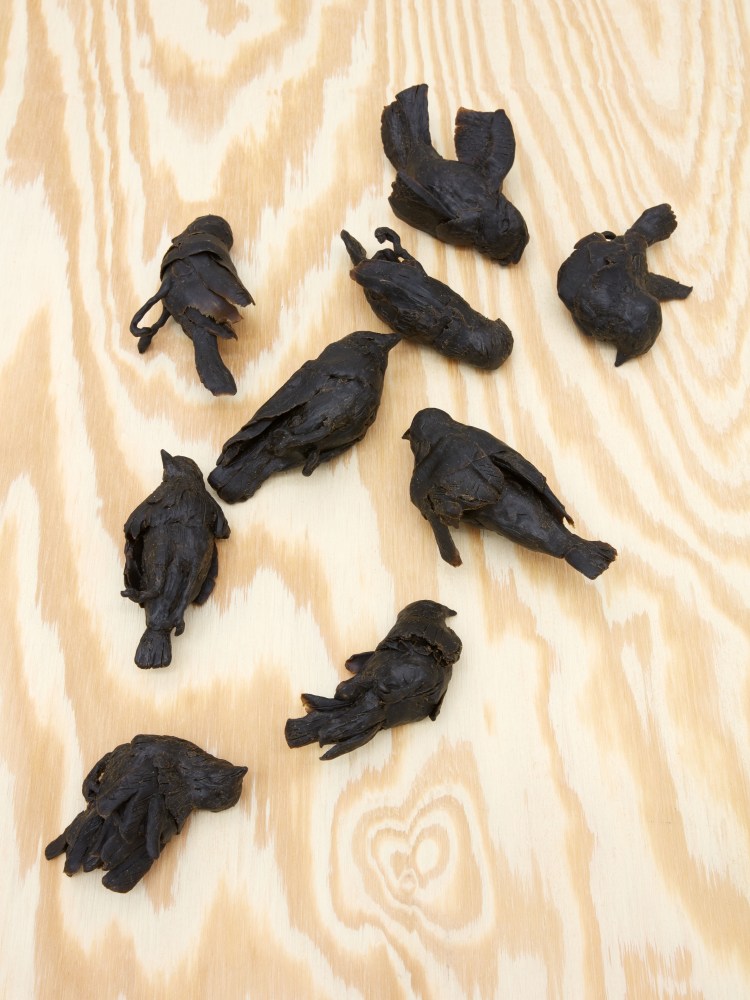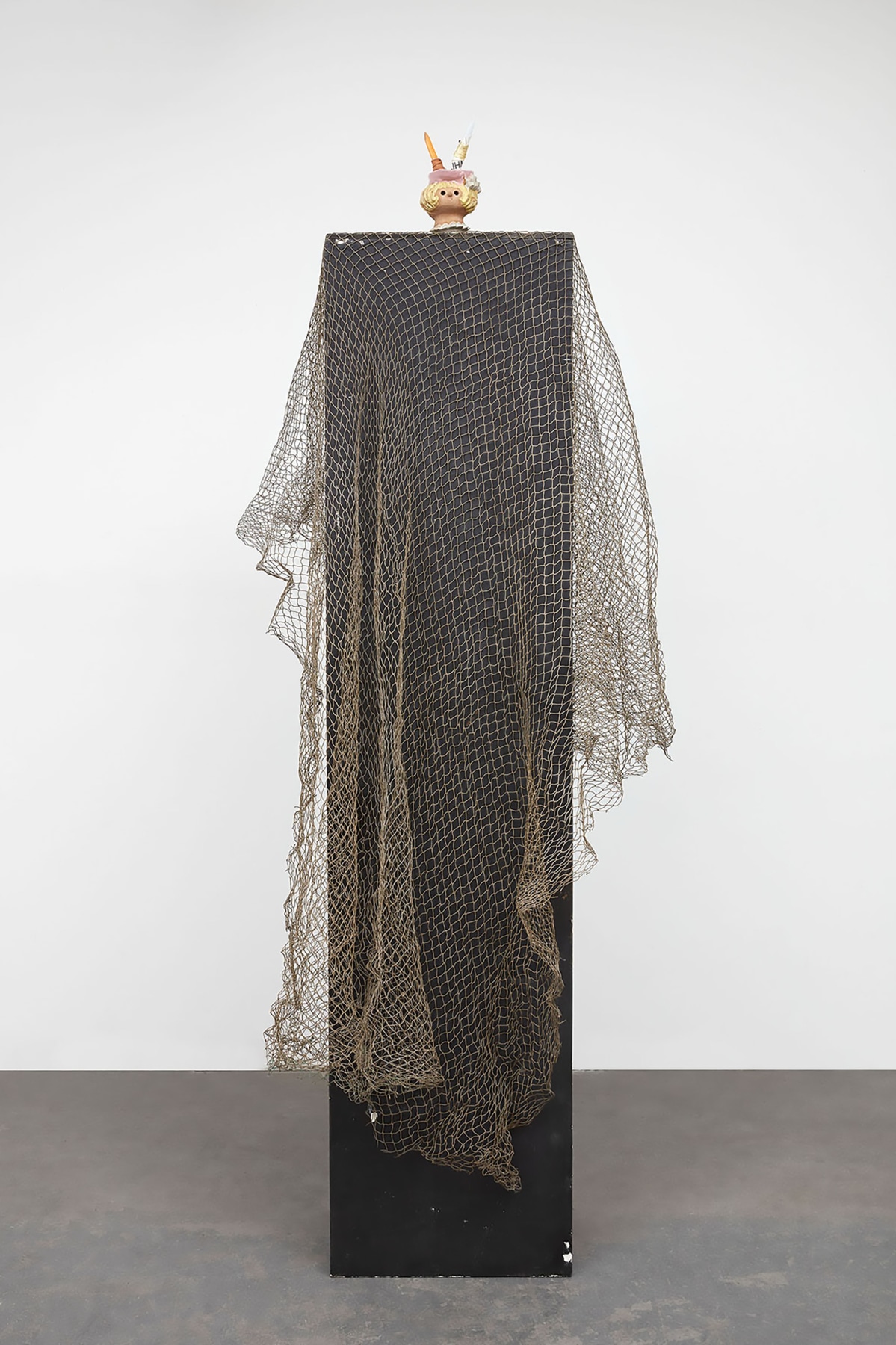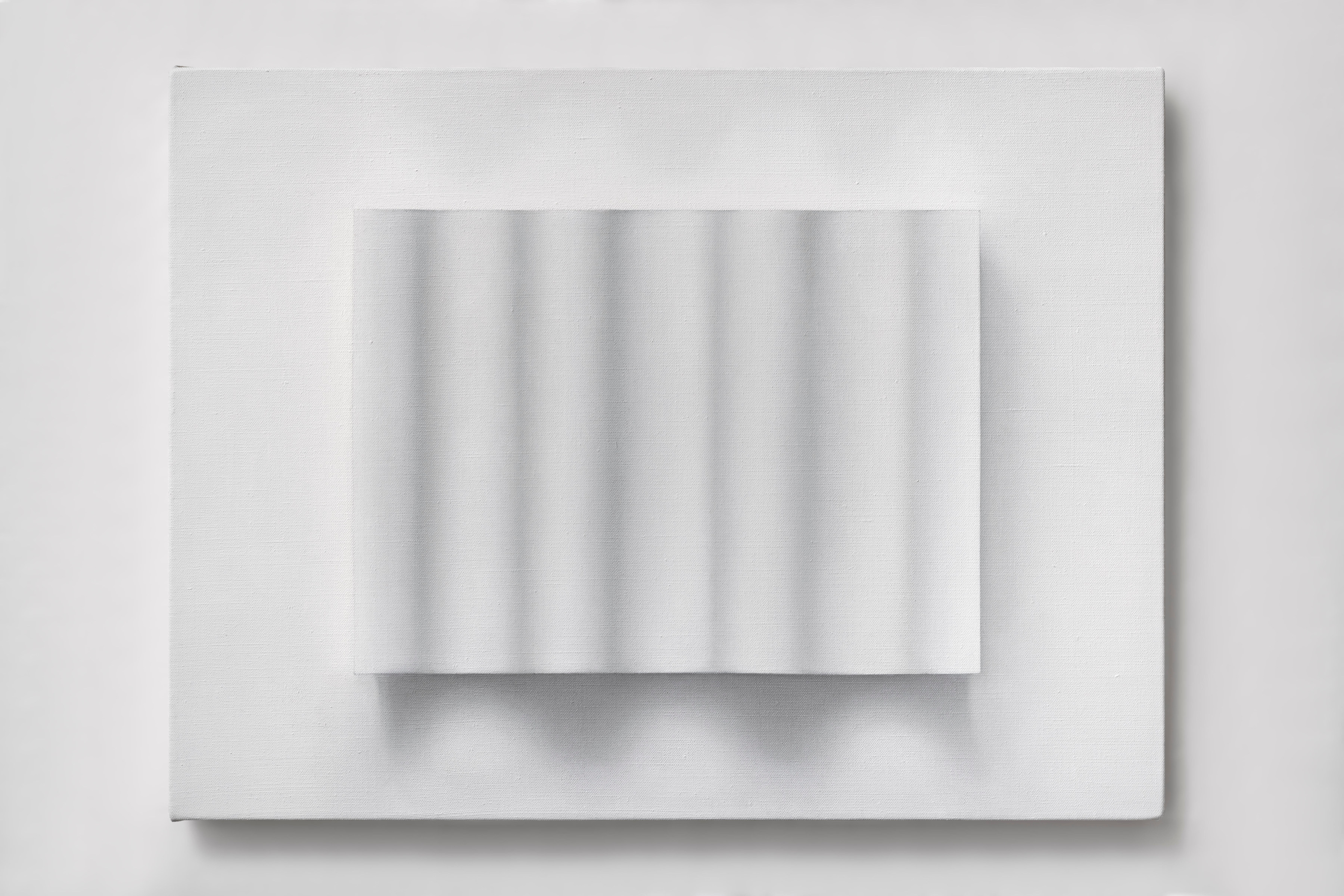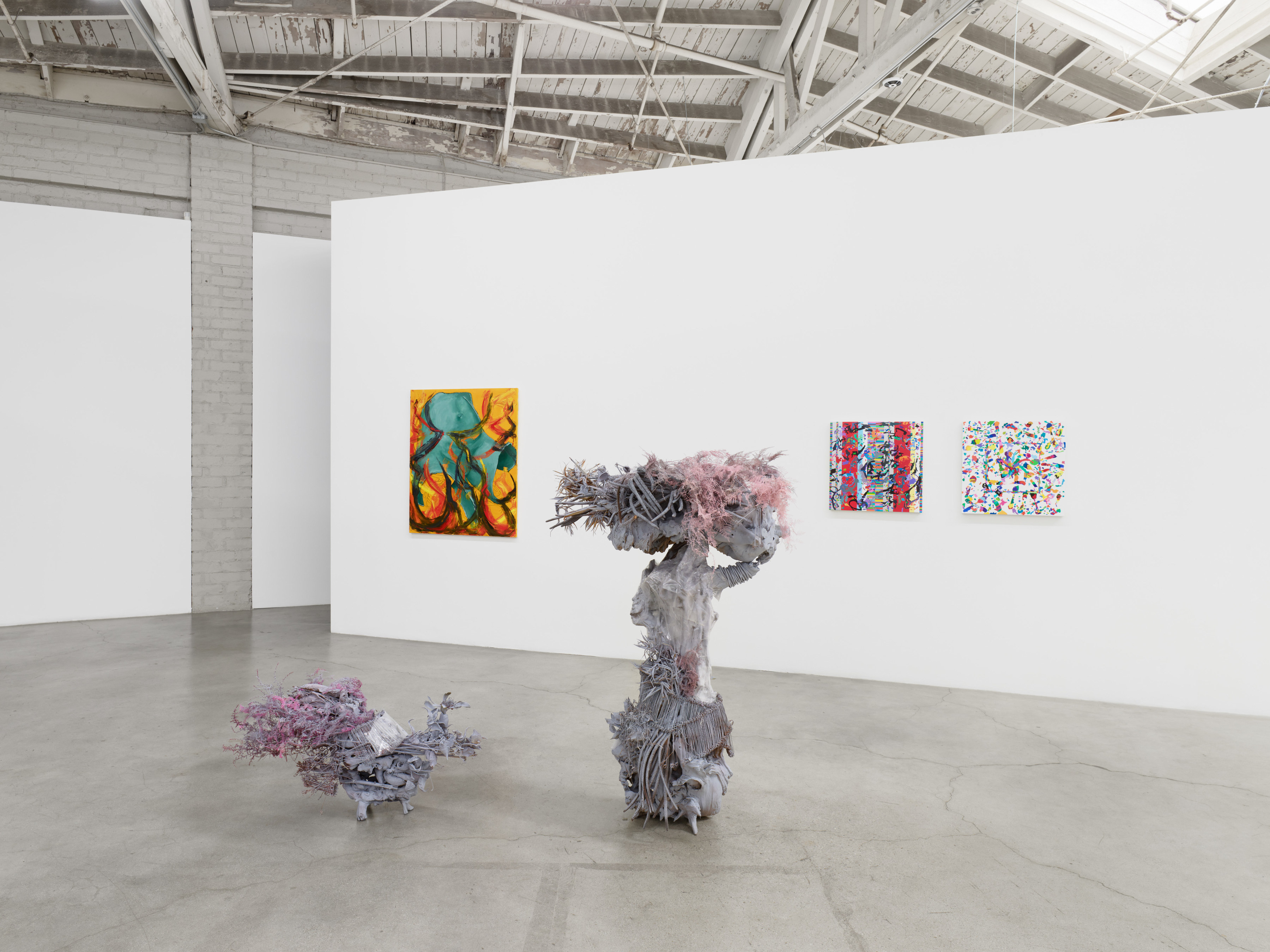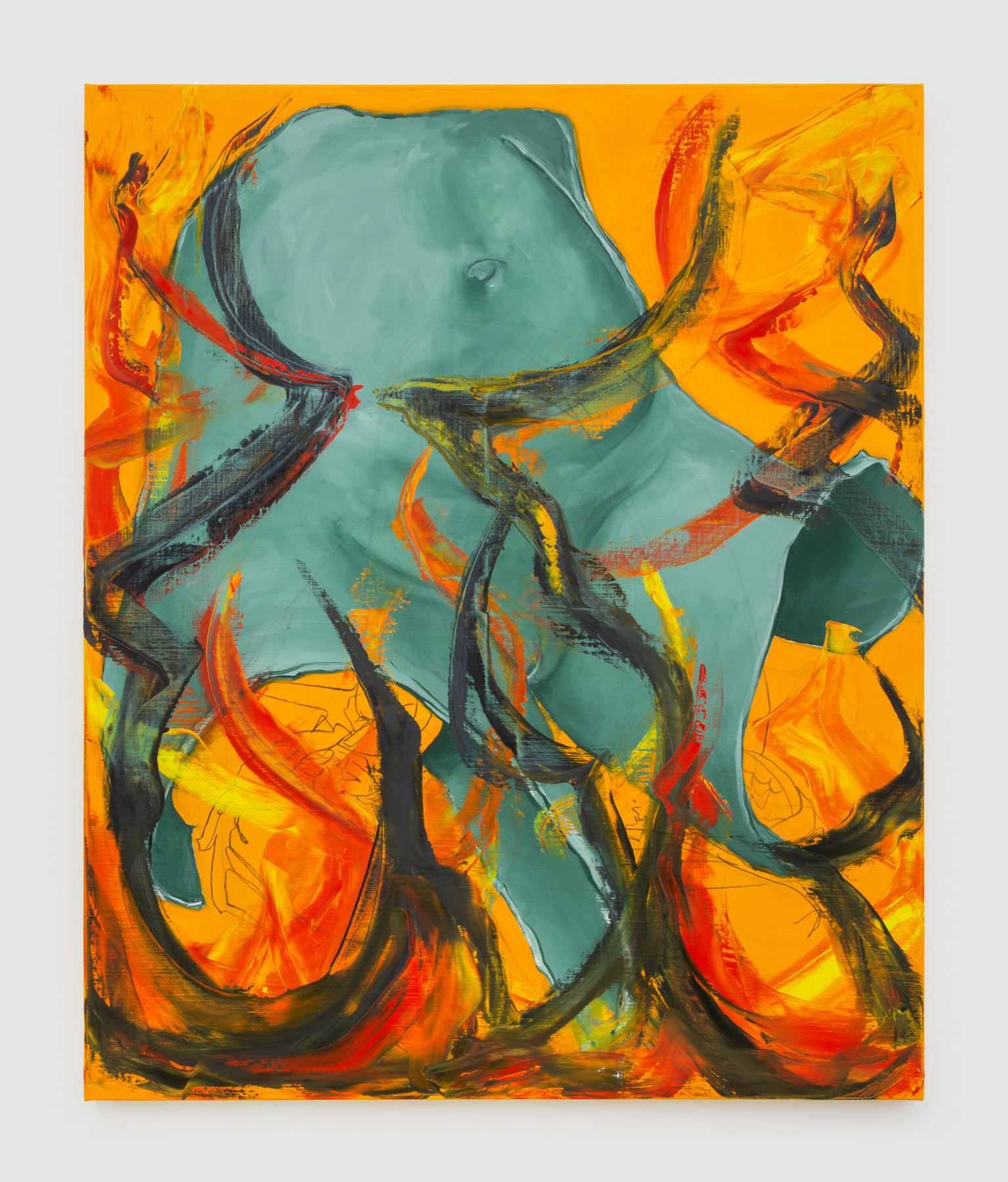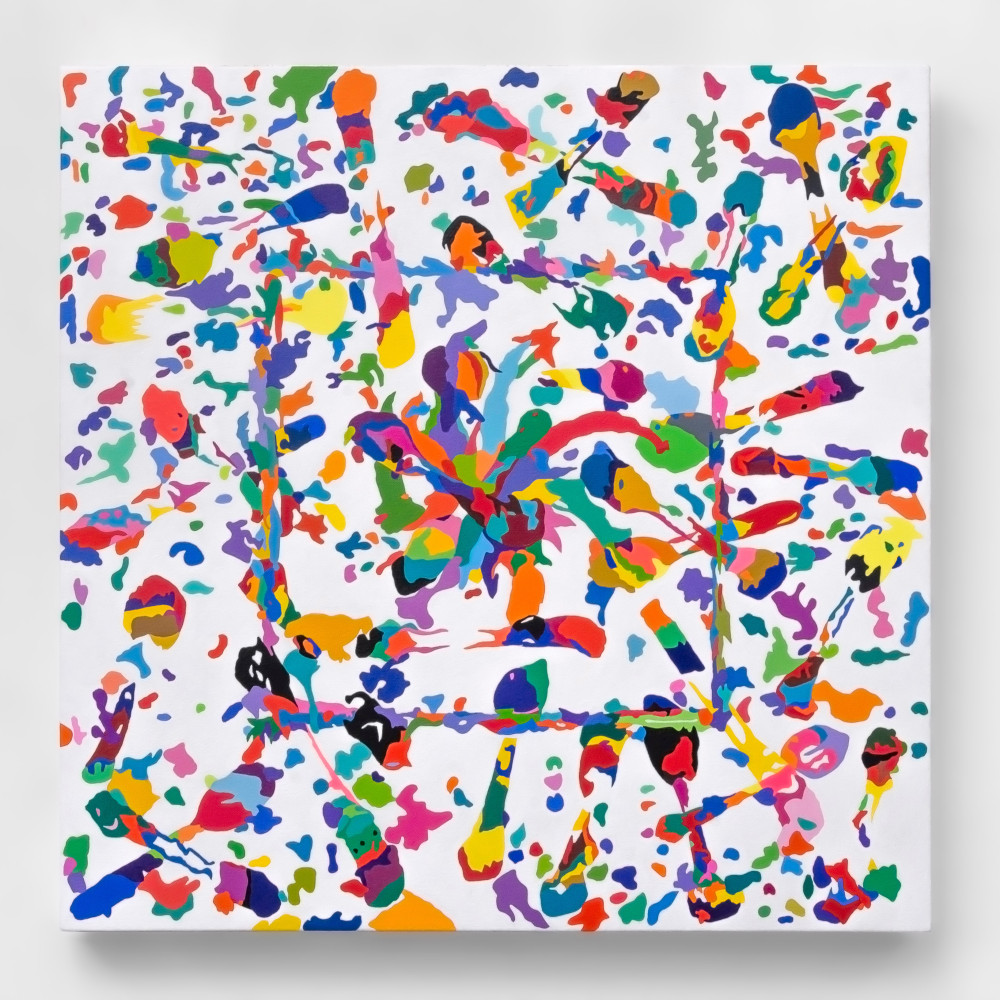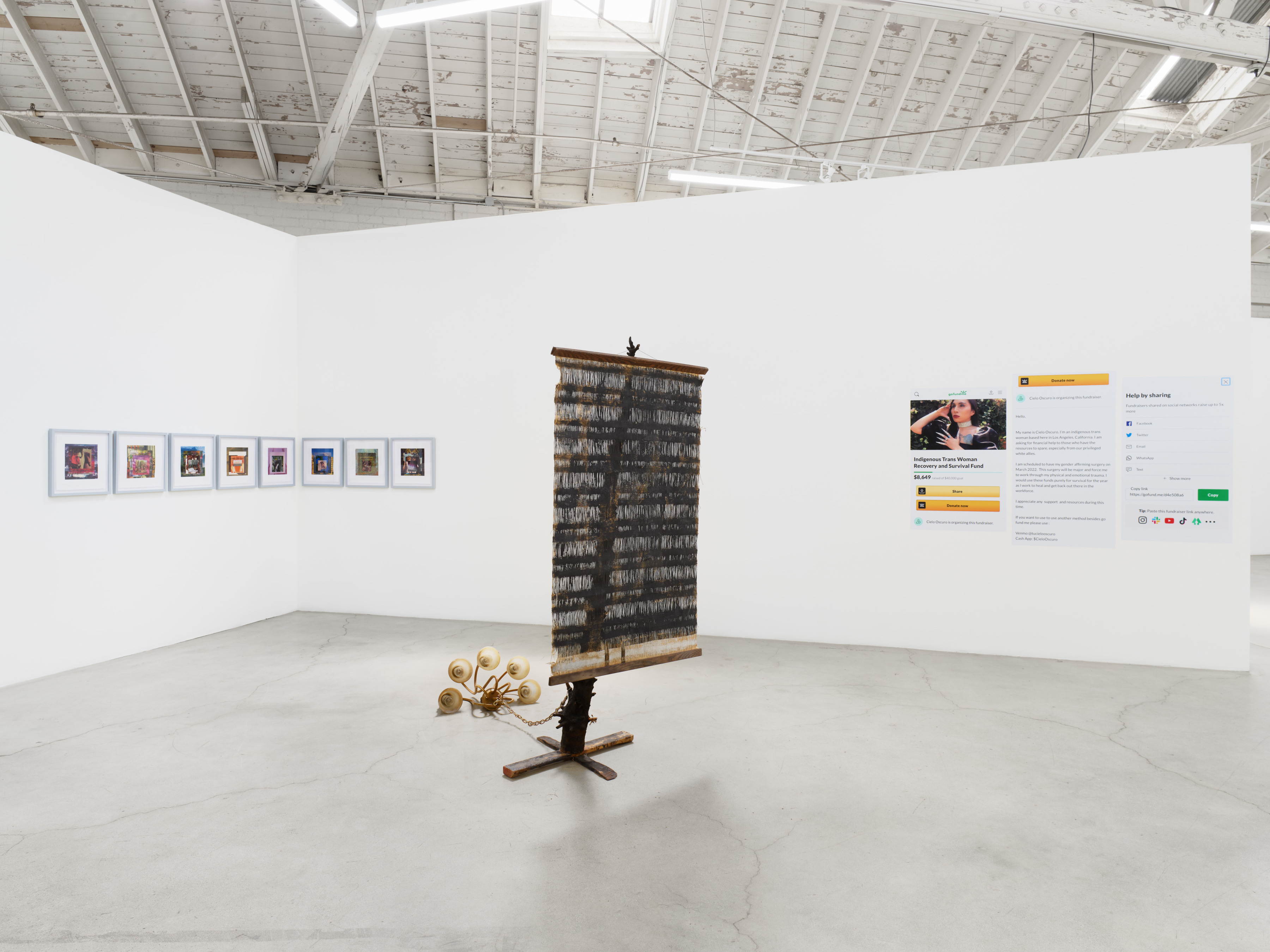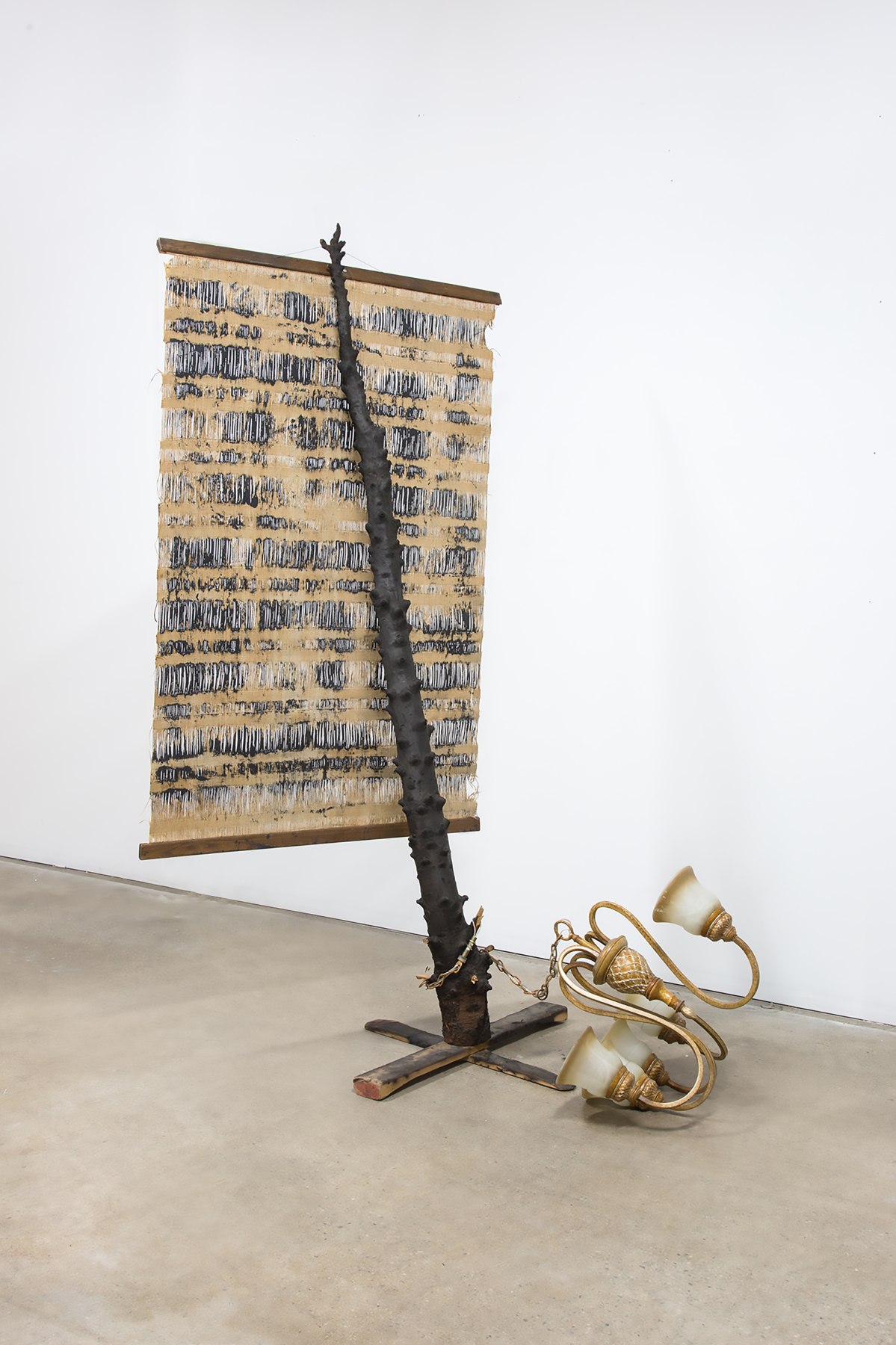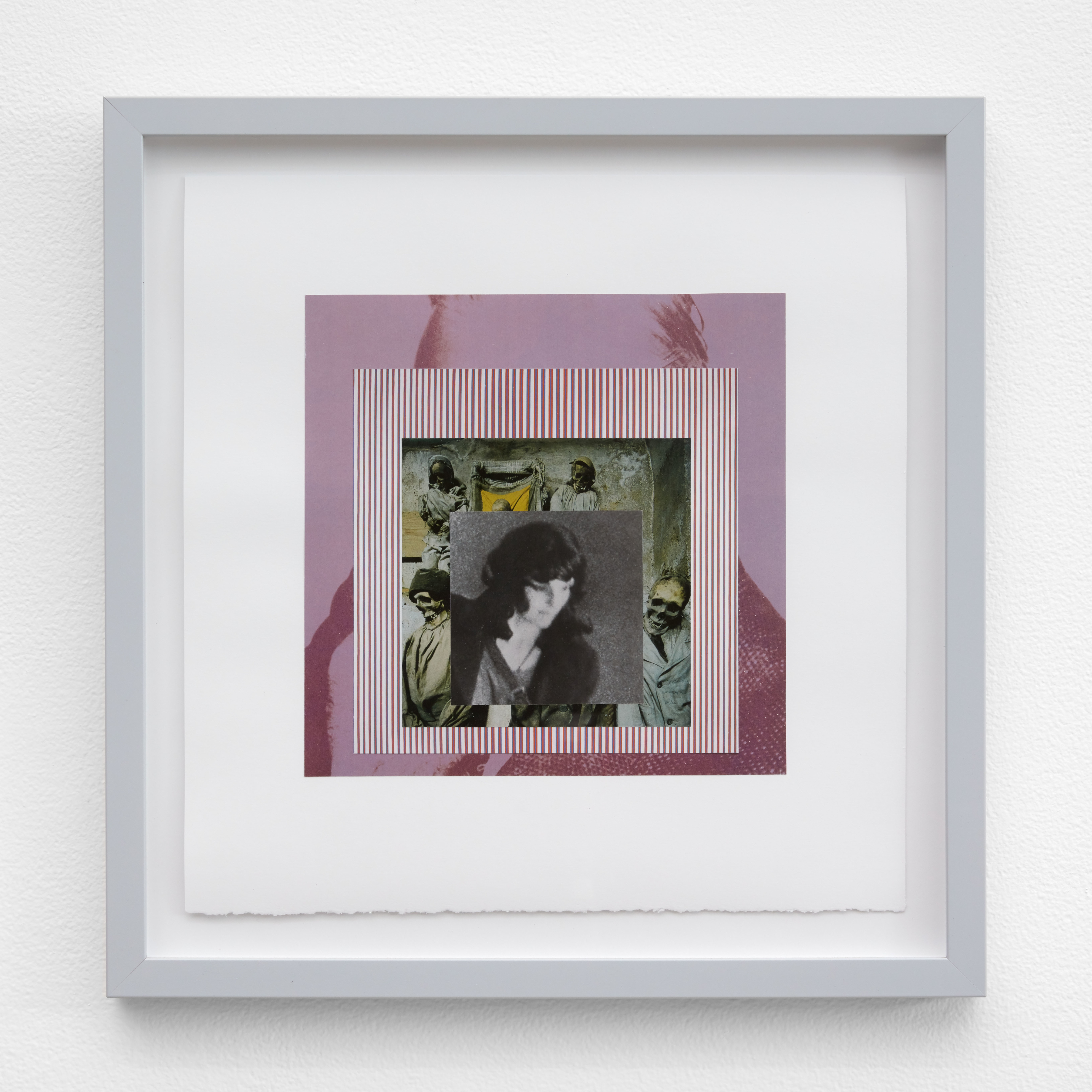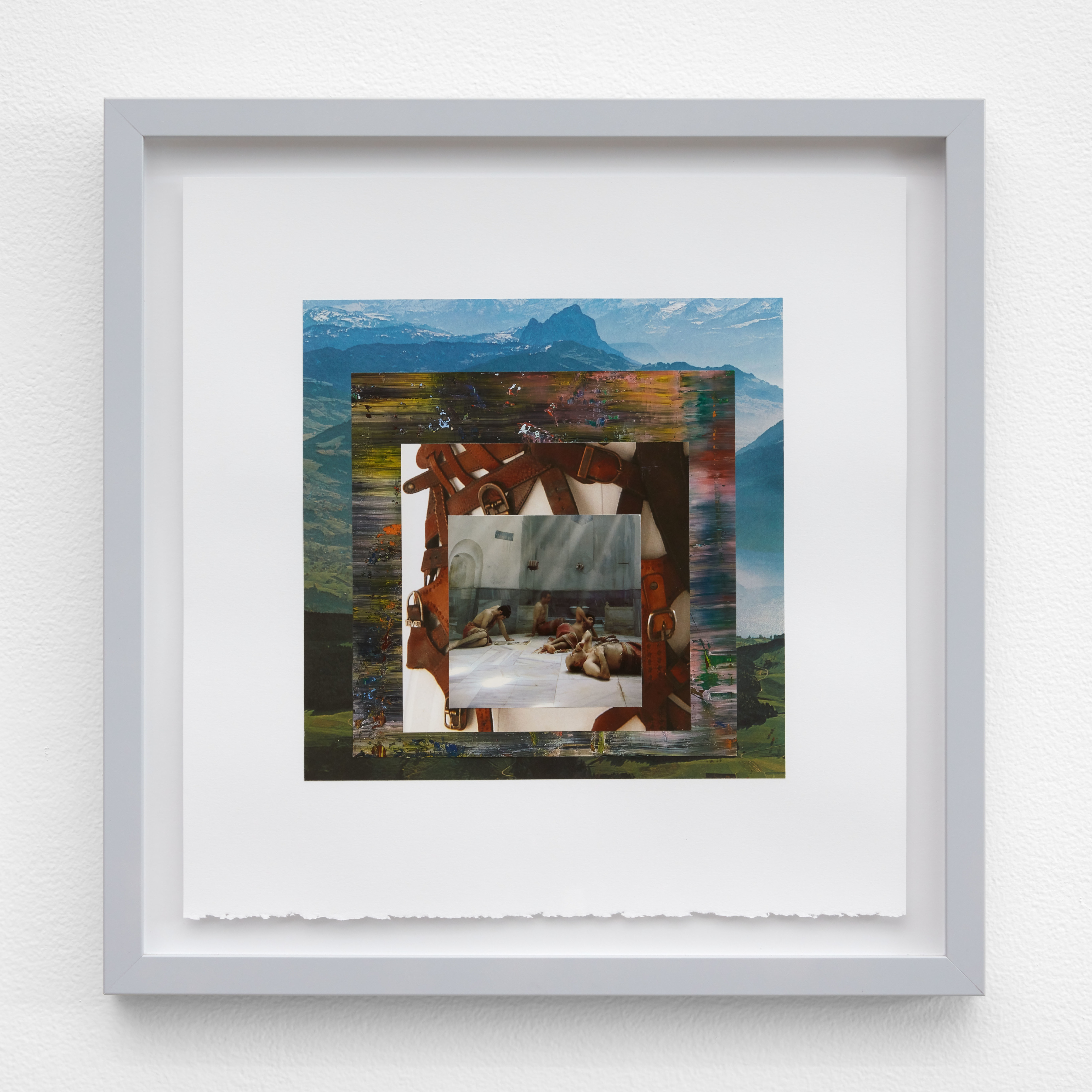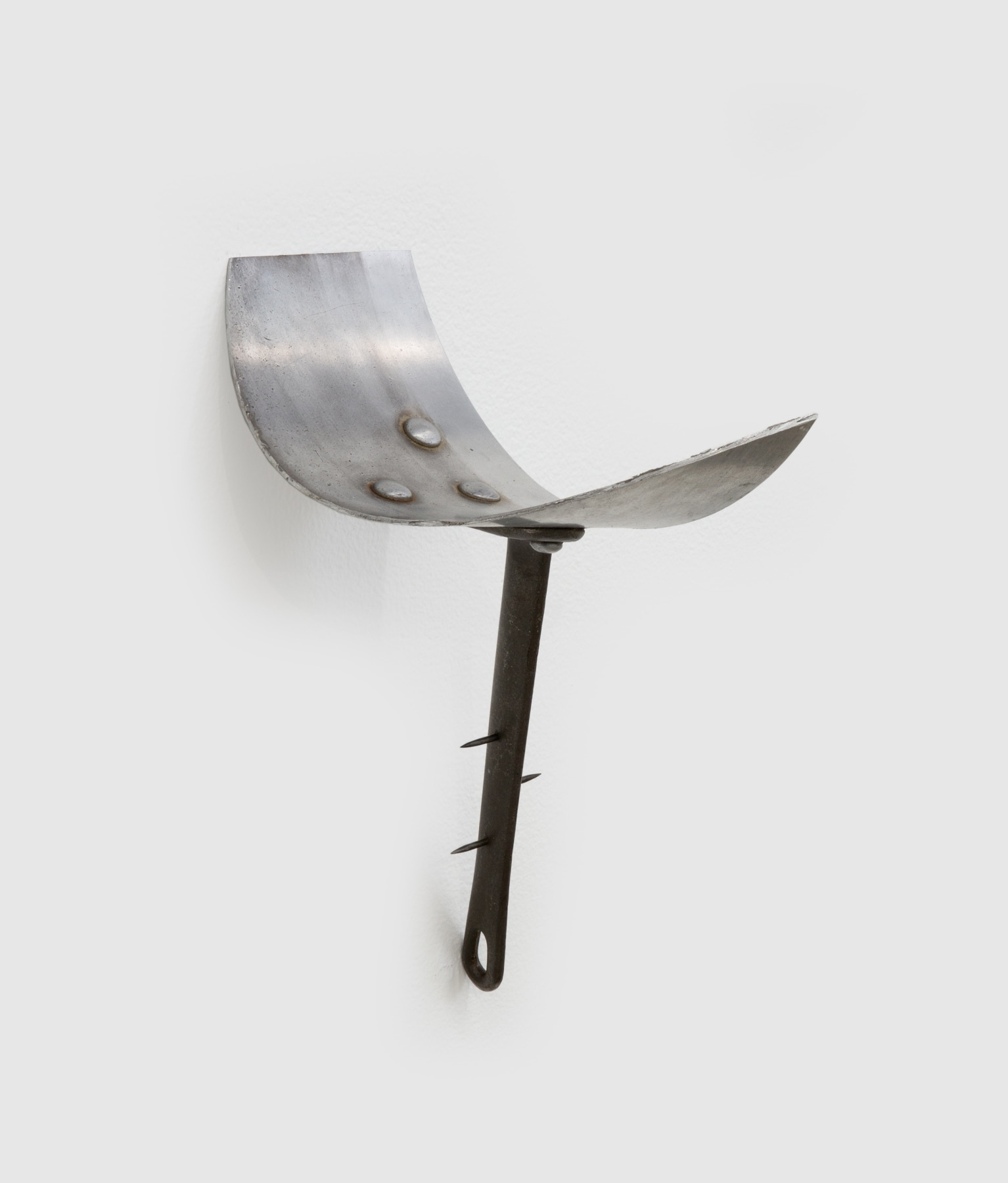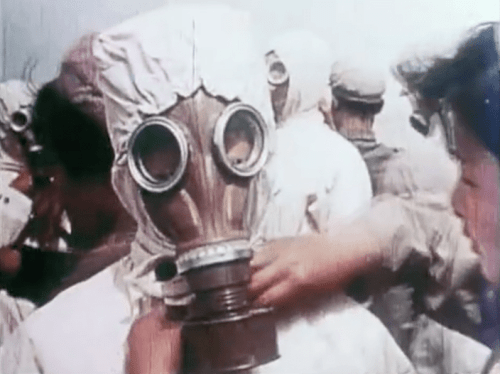 LEFT: A still from William E. Jones' Discrepancy (A New All Around Leap Forward Situation Is Emerging), 2009, which appropriates sequences from a 1960s Technicolor propaganda film about nuclear tests in China. Two sequences from the original film, in lurid color and alternating ever more quickly, culminate in an apocalyptic, stroboscopic mushroom cloud.
BELOW: Brian Mann's audio work is an artist bio created for a solo show at Michael Benevento in 2016.
Delusionarium 5 (Adaptation) includes a type of exhibition catalog that exists in two forms. In addition to a new text by Anthony Carfello, the publication features contributions from the exhibiting artists and dozens of additional participants.
The publication was originally planned as a printed booklet but that changed when participating artist D'Ette Nogle proposed a dematerial work for her contribution to the exhibition. Her work consisted of a "demand" to shift the publication from printed booklets to printed posters, reshuffling the material that had been designed for another format.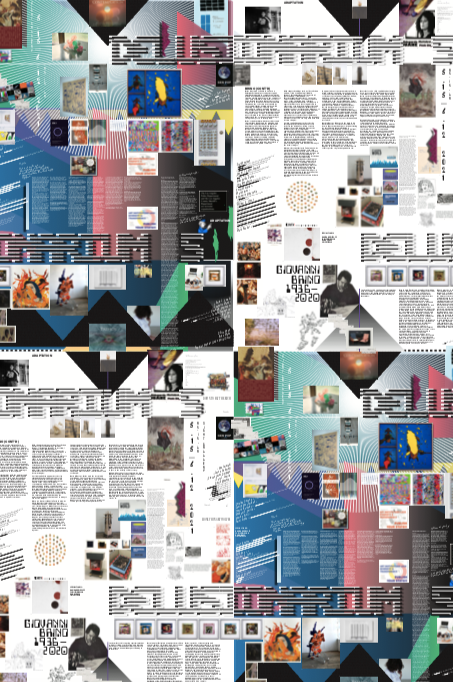 As the result of a counter-proposal of a second dematerial work by Leila Weefur and 5/5 Collective it was determined that the catalog would exist as both a two-sided full-color lithograph poster and as a free online printable booklet. Because of the incredible dematerial exchanges, the range of contributions, the crucially valuable texts, and the absolute mastery of Atlantic Design Solutions, the catalog is an active and essential force within the exhibition (literally so with the poster hanging amongst artworks in the gallery).
Souvenir programs with local advertisers were considered for aesthetic inspiration. In that vein a design concept was enlisted to invite contributors to produce ads and things like ads to intermingle with artists' pages. In the end that material was used in the two forms of the catalog. Included in the number of contributors: Ana Iwataki, Keith J. Varadi, Jason Underhill, Pizzanista. Local 1, Bel Ami, What Pipeline, ASHES/ASHES, and dozens more. The beautiful catalog text by Anthony Carfello serves as an obituary for recently passed Italian architect, author, and professor Giovanni Brino, whose playfully categorical methods of analyzing information within urban environments like Los Angeles continue to be hugely influential. Within the context of our exhibition Brino's models appear recognizably in dialogue with contemporary curatorial strategies.

The D5 catalog can be downloaded in readable and printable formatting at the bottom of the viewing room.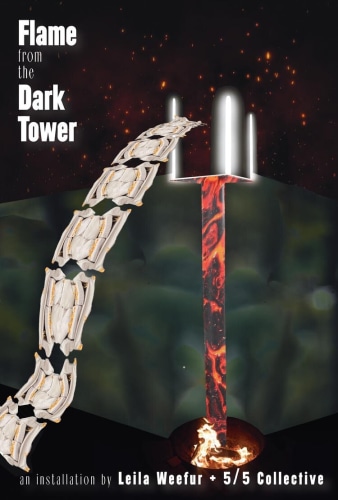 DELUSIONARIUM 5 (ADAPTATION) continues at as-is.la with Flame from the Dark Tower, a collaborative installation between Leila Weefur and 5/5 Collective (Troy Chew, Nkiruka Oparah, Tania Balan-Gaubert). Inspired by the collective work in the 1926 journal Fire!! by The Niggerati, Flame from the Dark Tower is an interdisciplinary reflection on the embodying of light and the dismantling of power structures. Each work is a conceptual departure of the installation's central theme - fire and the ways fire is a force used to de- and re- construct power.

More information on the exhibition can be found here.
Jesse Benson is an artist currently based in Oakland. His work has exhibited internationally. Recent solo exhibitions include You Are Someone I can Tell My Secrets To at LOCKER (2020, Los Angeles) and Miracle Grow at Michael Benevento (2017, Los Angeles). Benson regularly engages in collaborative curatorial/organizational projects. Recent examples include his part in co-founding the collective Assembly®, and his initiation of the artist-on-artist writing journal The Benefit of Friends Collected, of which Volume 2 was published by Project X (X-TRA Magazine) and co-edited with Shana Lutker.

Becky Koblick is an independent curator and director of Altman Siegel, San Francisco. In 2019 Koblick relocated to the Bay Area from Los Angeles, where she held director positions with Art Los Angeles Contemporary (2017-2019) and Michael Benevento (2012-2017). She is a founding member of the collective Assembly® and co-founder of Los Angeles project space sixteen:one (2002-2004). Koblick received her MFA from Goldsmiths Curatorial Department in London in 2011 and worked in gallery director positions in London and Brussels (2009-2011).