Night Gallery is pleased to present Headlines, an exhibition of recent drawings by Derek Boshier. This will be the artist's third exhibition with the gallery.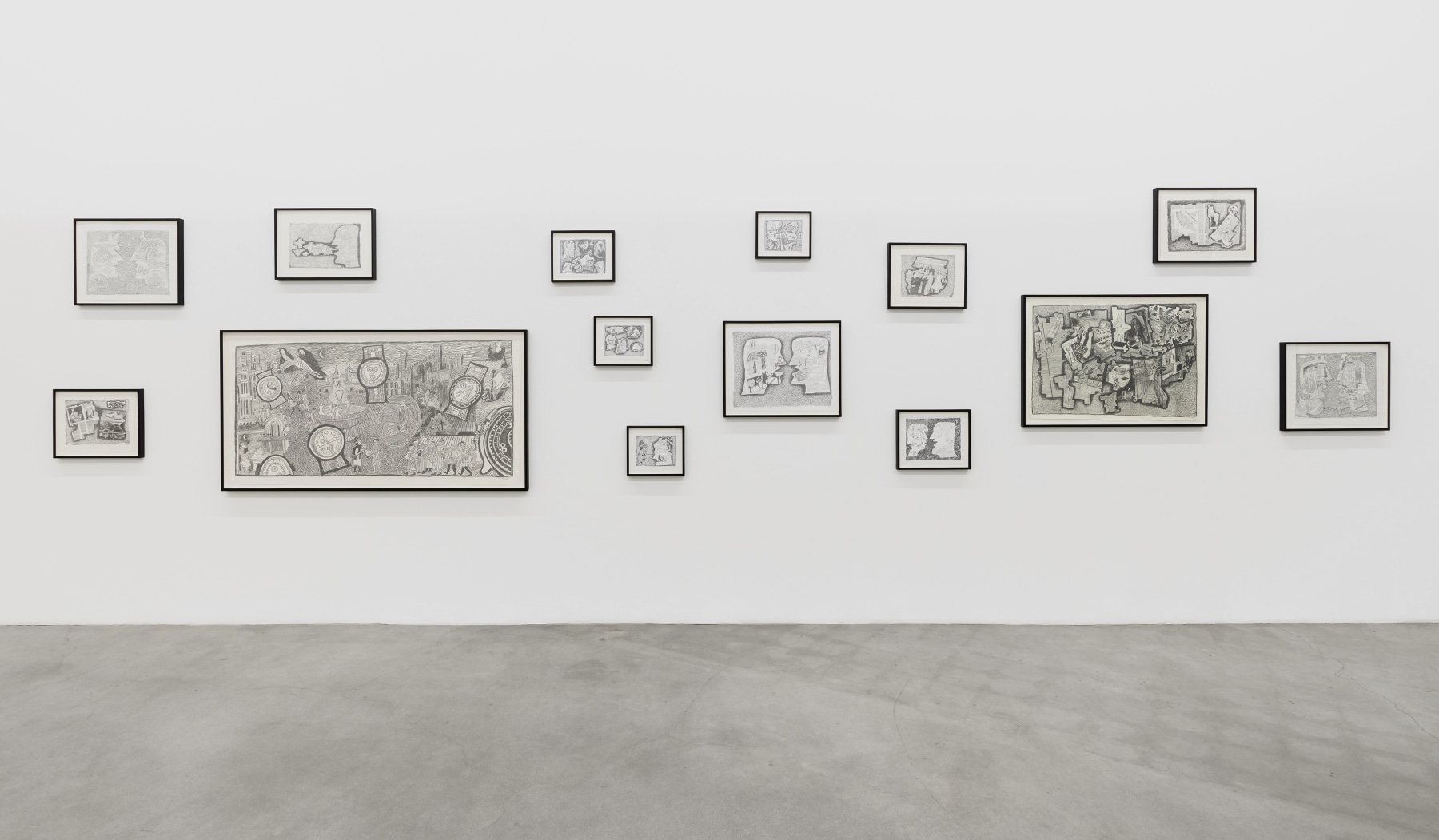 Boshier first rose to prominence while exhibiting in London at the height of the British Pop Art Movement in the early 1960's. During this time the graphic profile of a head first appeared in his paintings, notably in Man playing snooker and thinking of other things, 1961. Originally inspired by Victorian phrenology diagrams, this painting depicts the internal monologue of the subject as iconography contained within a yellow head. Since then this image has reappeared throughout his storied career and has evolved a way of visually metabolizing the news of the day into the "Headline" drawings, featured prominently in this exhibition.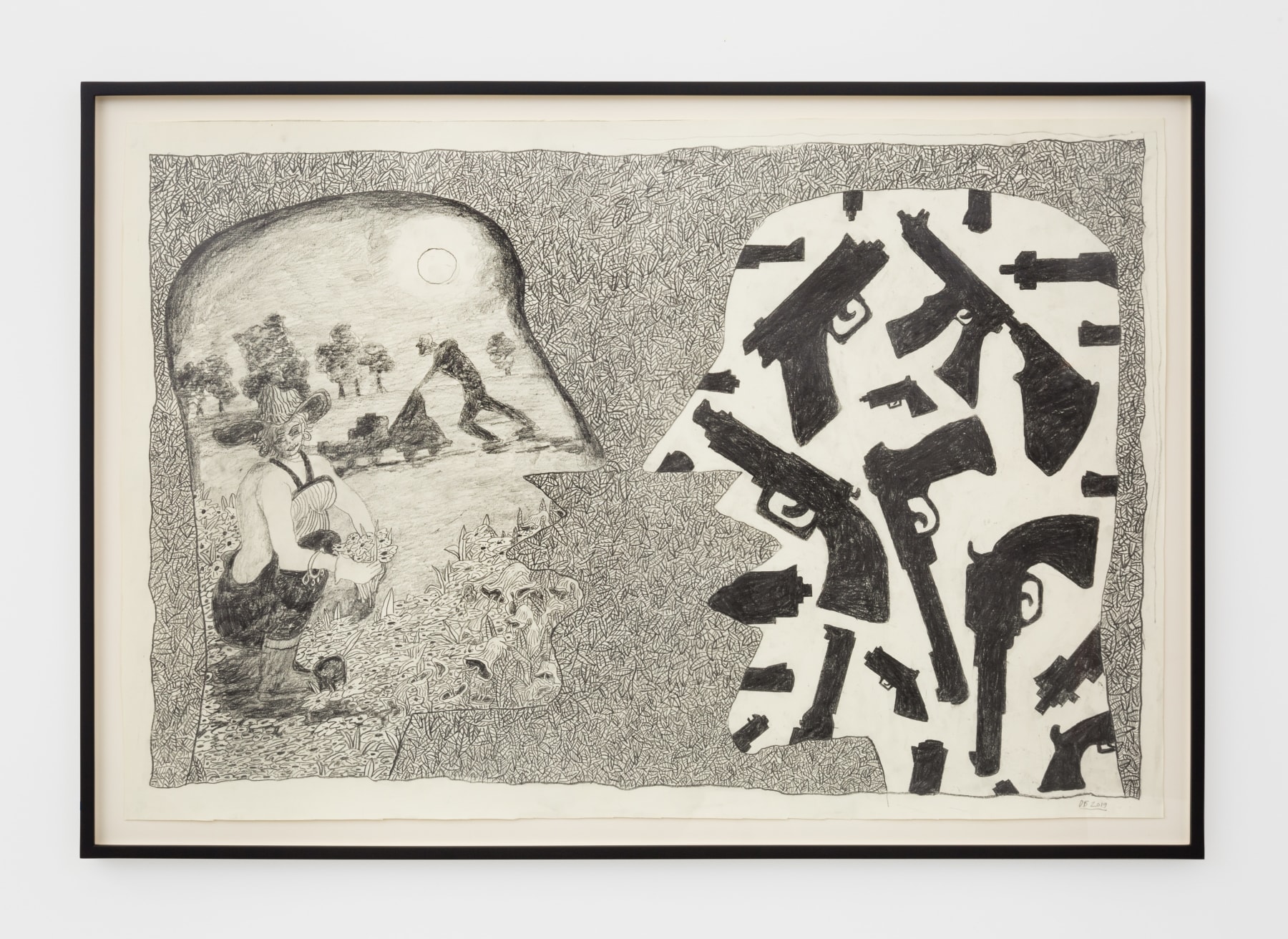 Boshier's practice has taken many forms over the years: he has produced films, paintings, sculptures, album covers as well as theatrical sets, but drawing has remained central the entire time. Magazines and newspaper clippings are the primary source for his "Headline" drawings and the immediacy of the medium has allowed him to react to current events in real time. While the drawings exhibited here are all recent, they are the culmination of decades of dedication to drawing and conviction to understanding the world at large through lines on paper.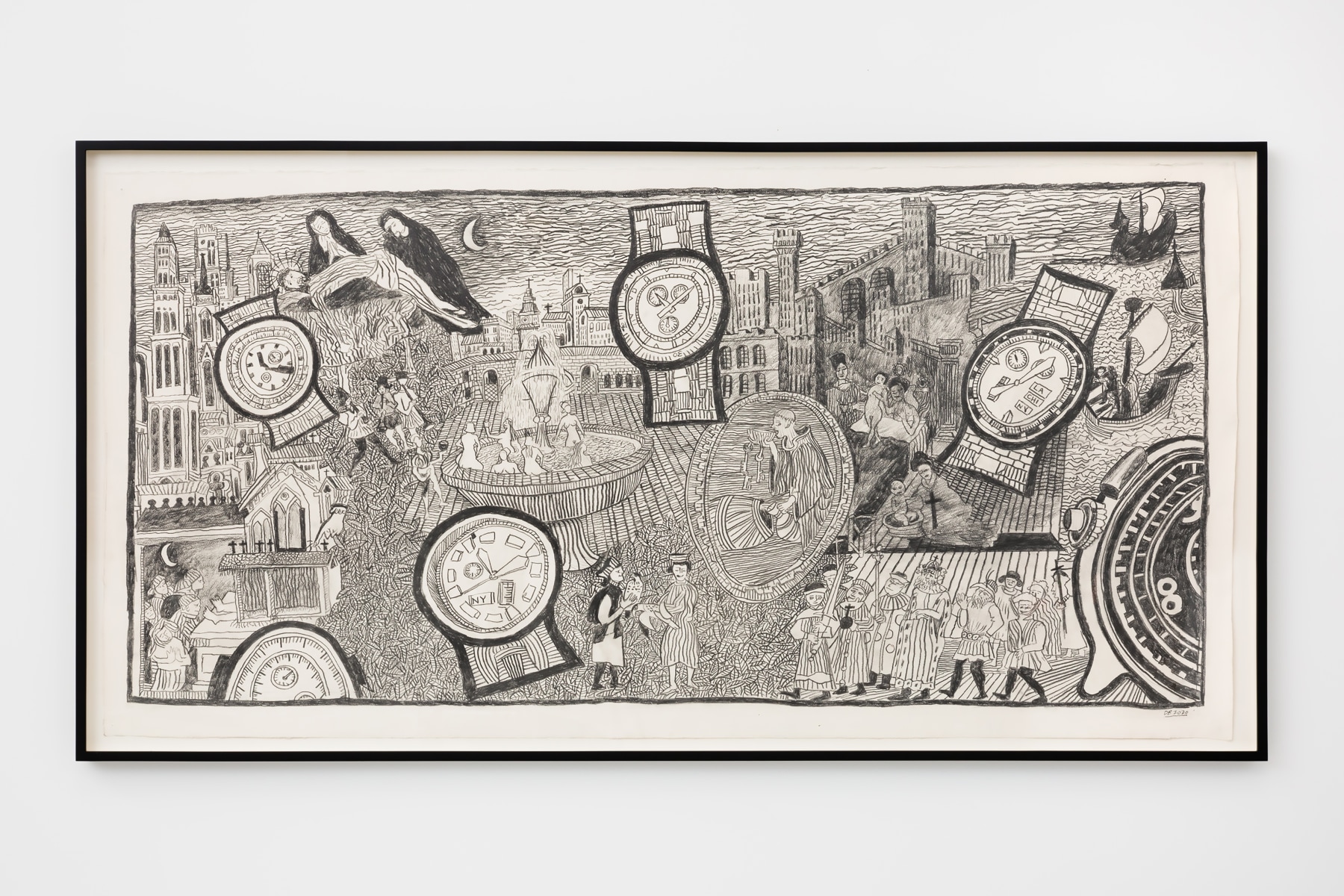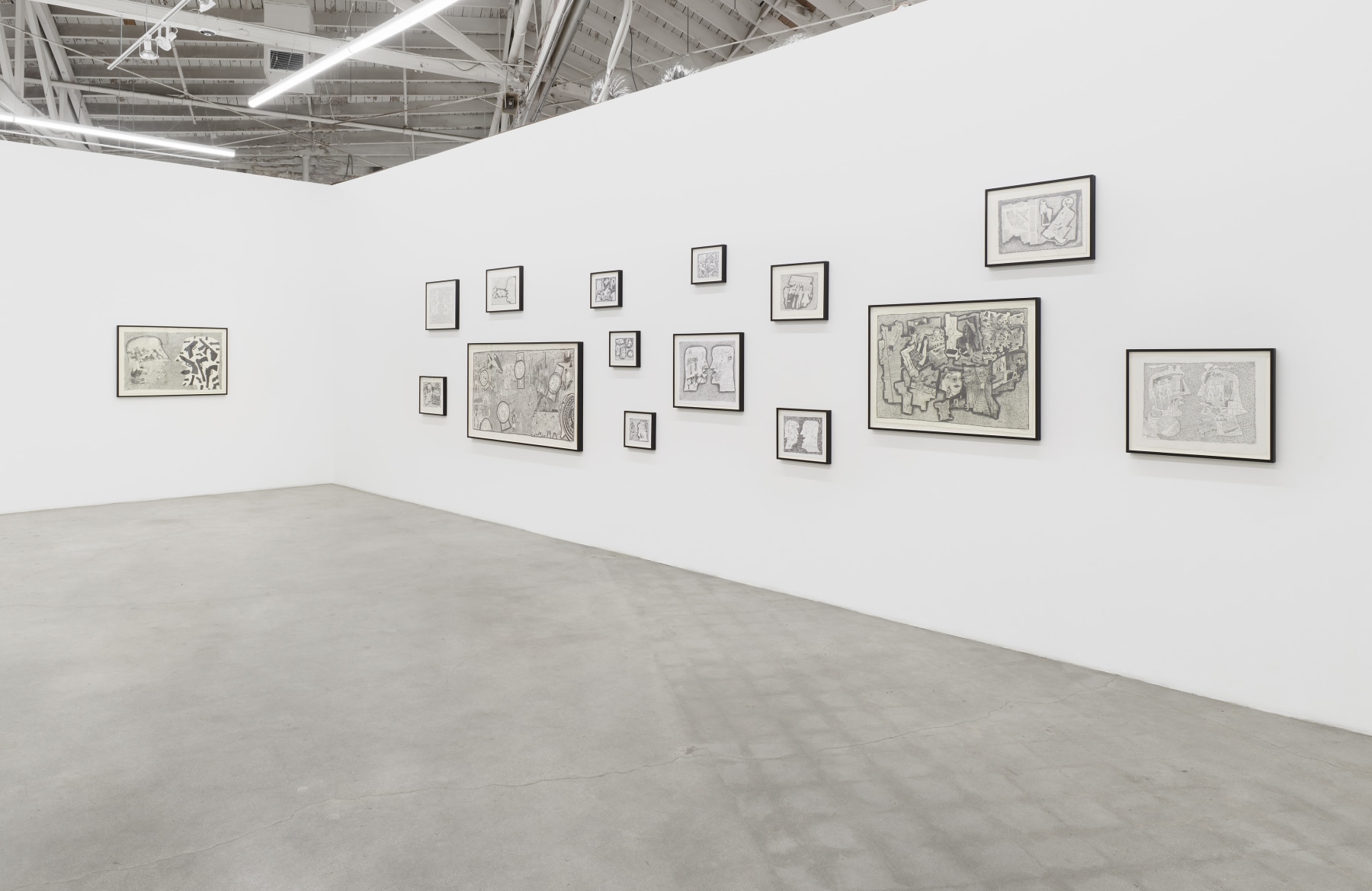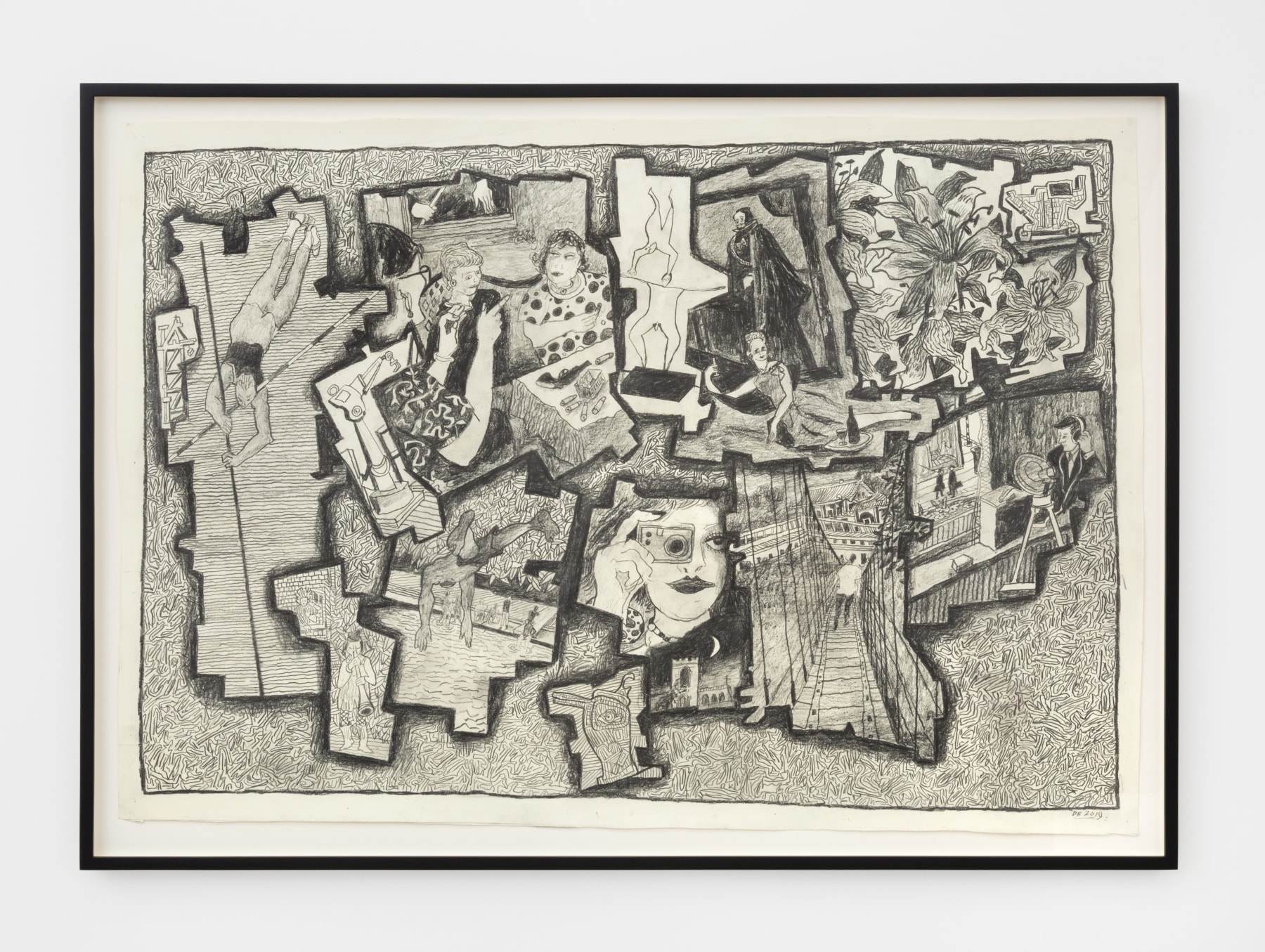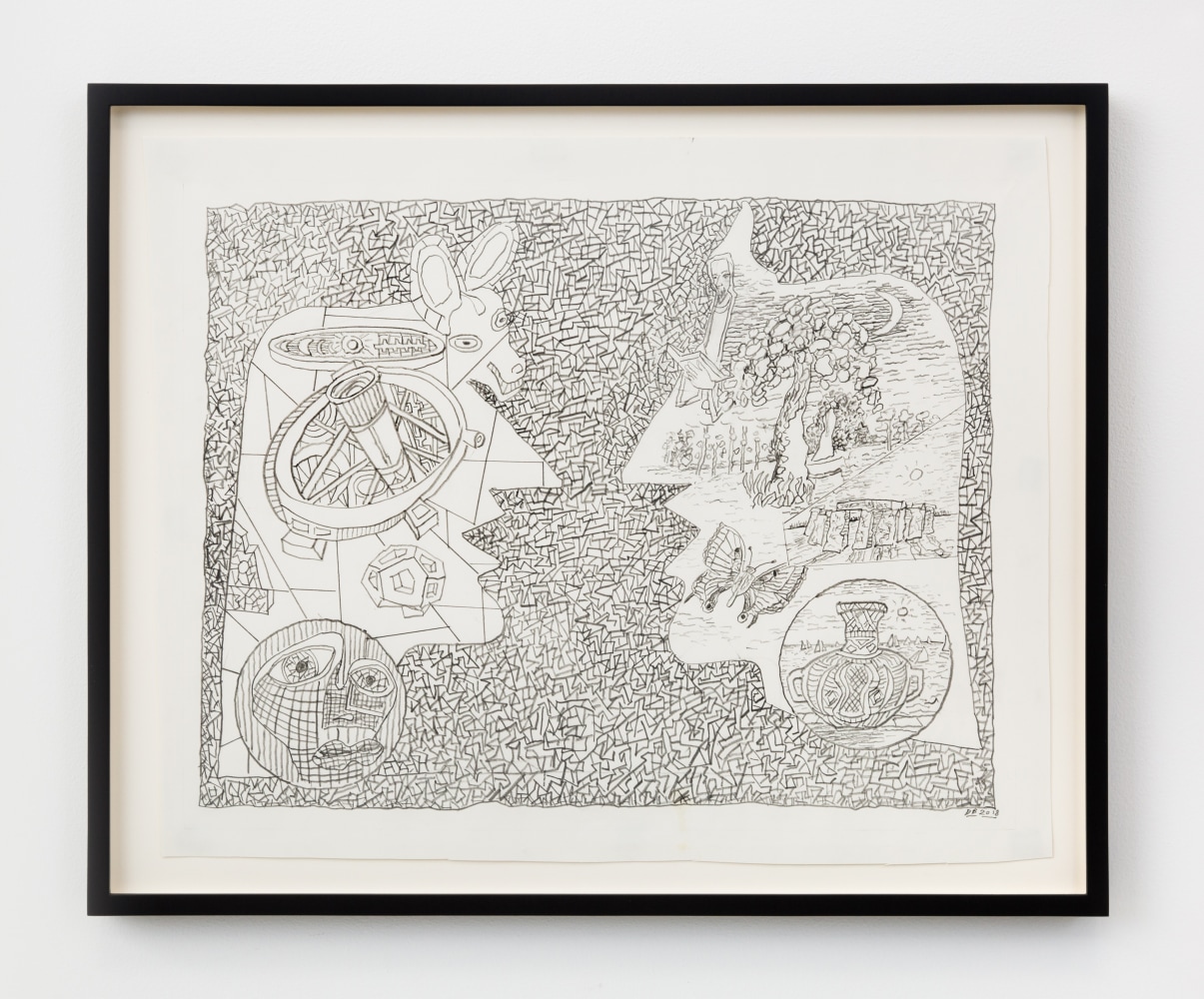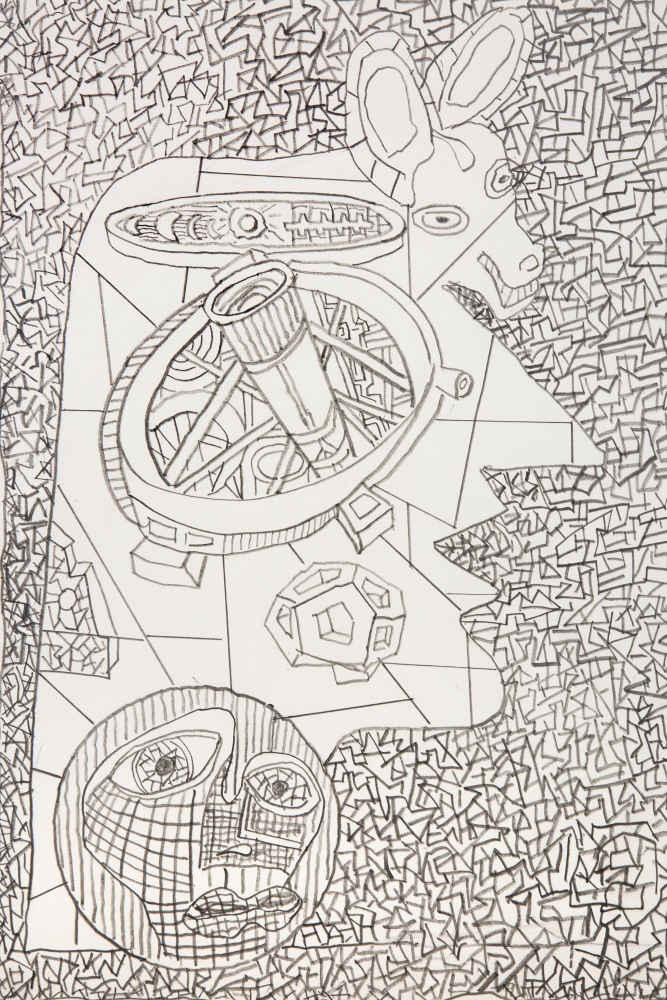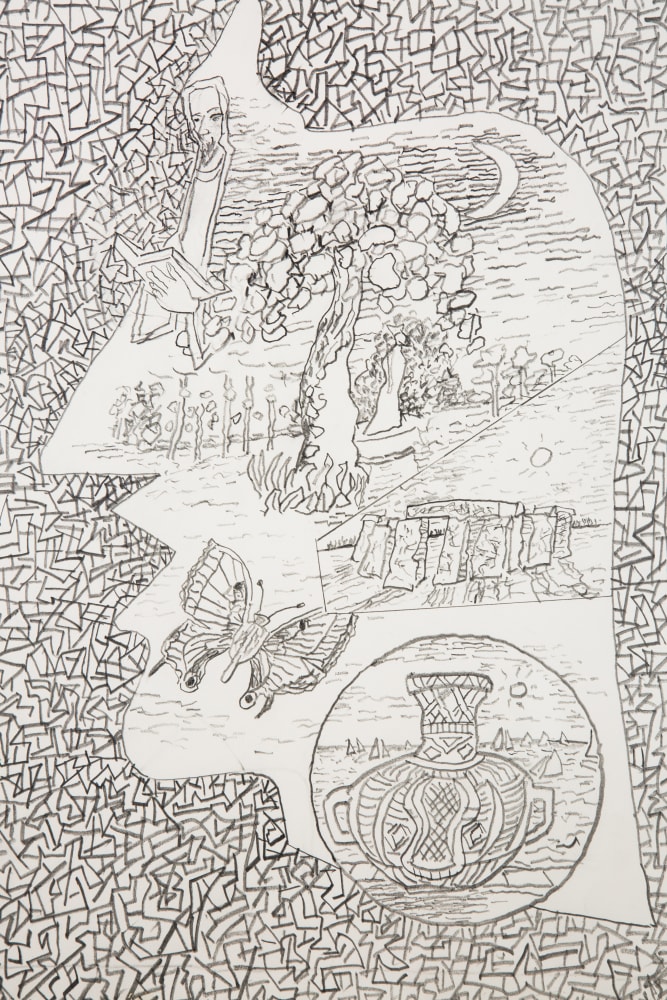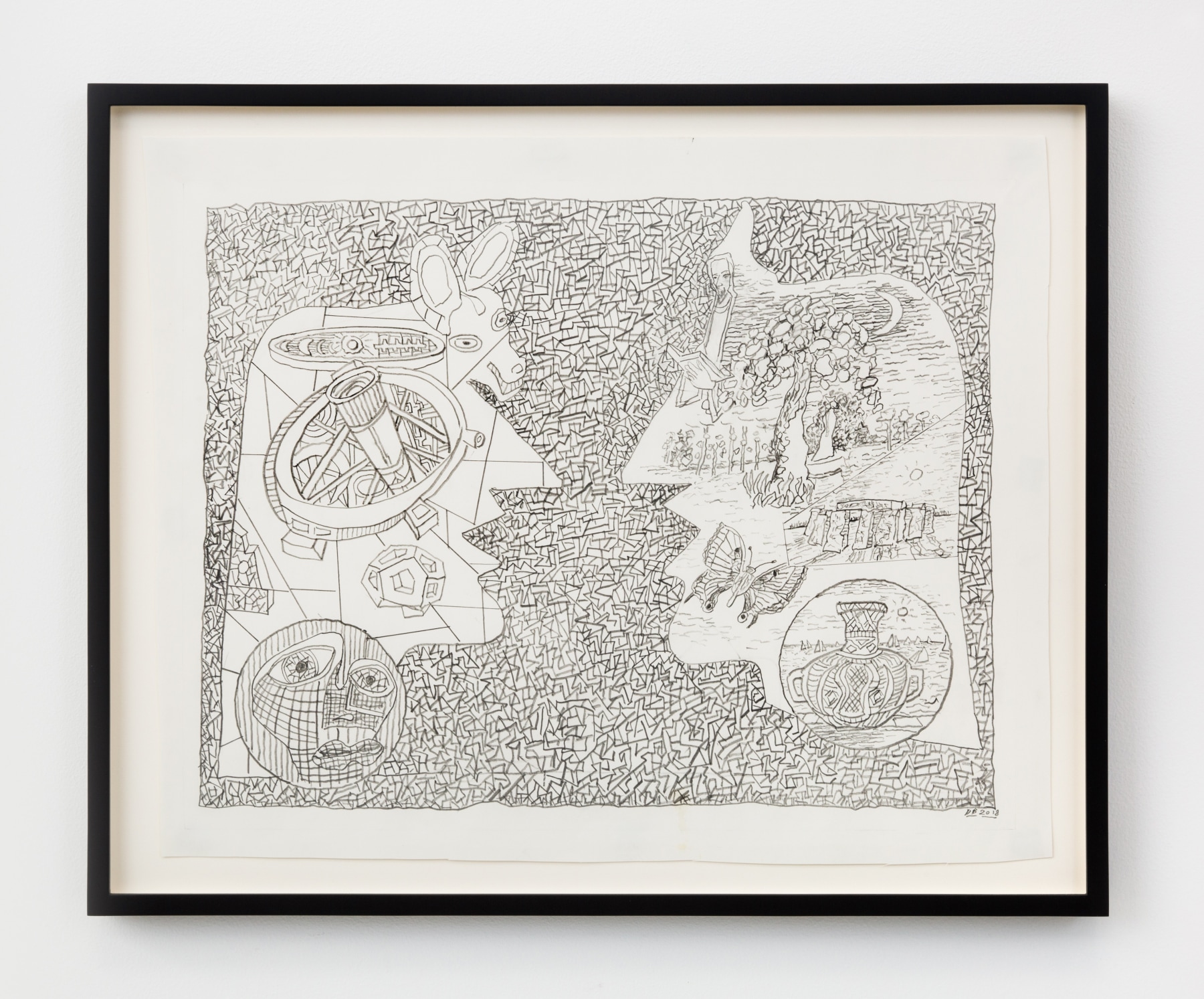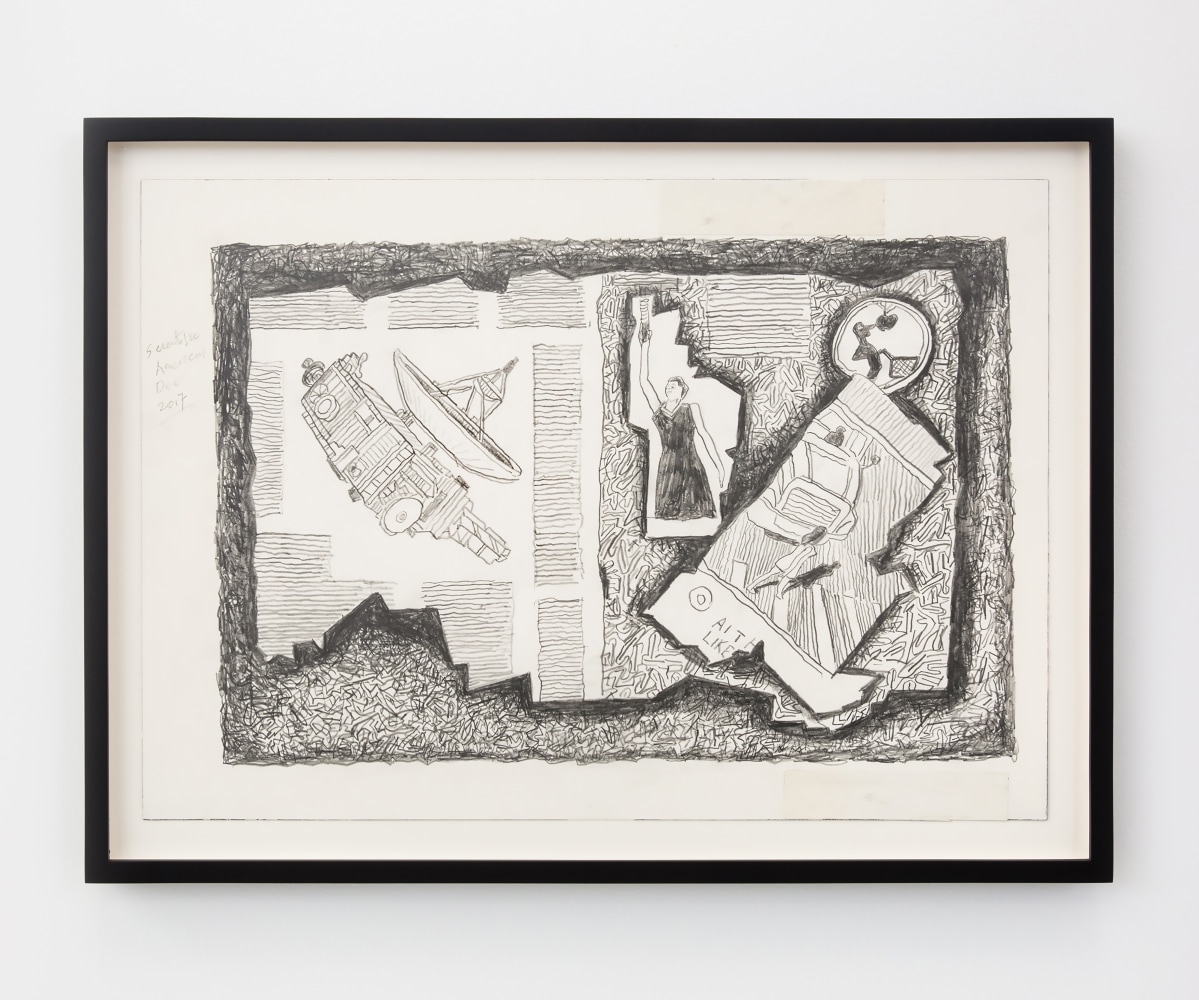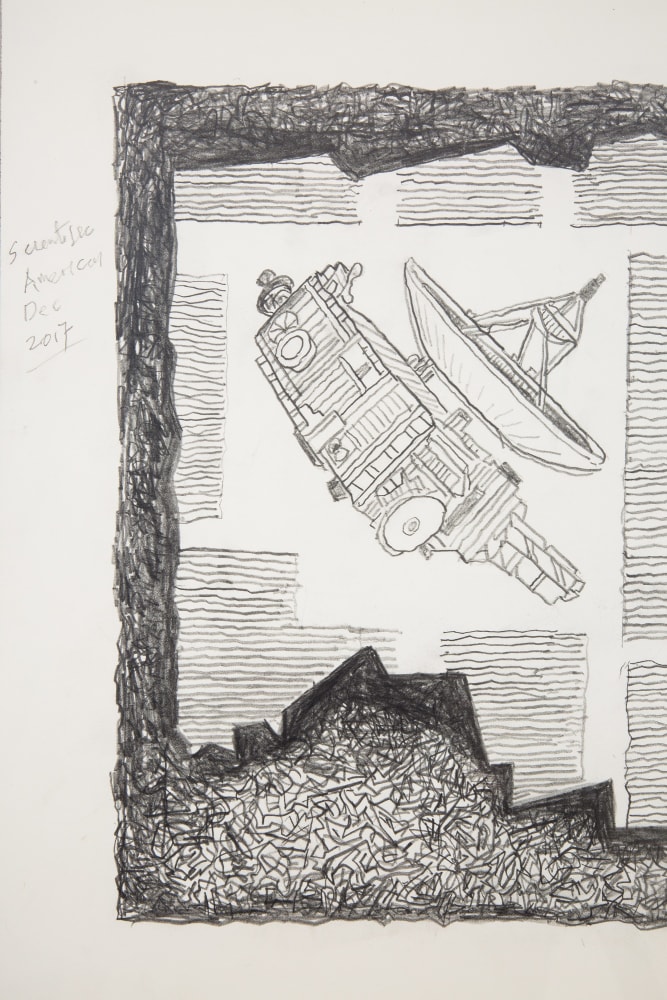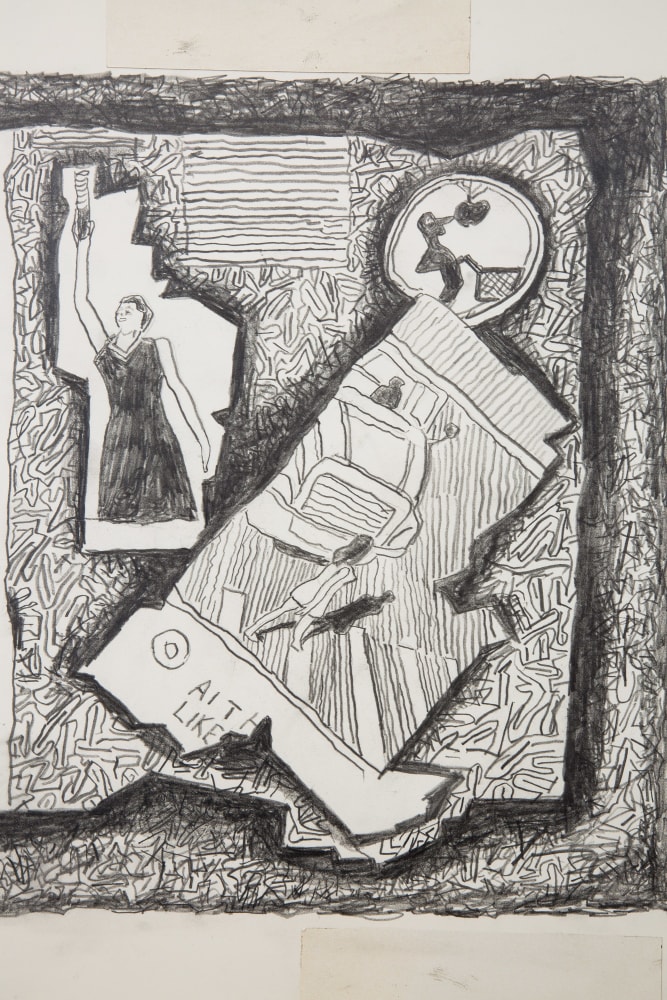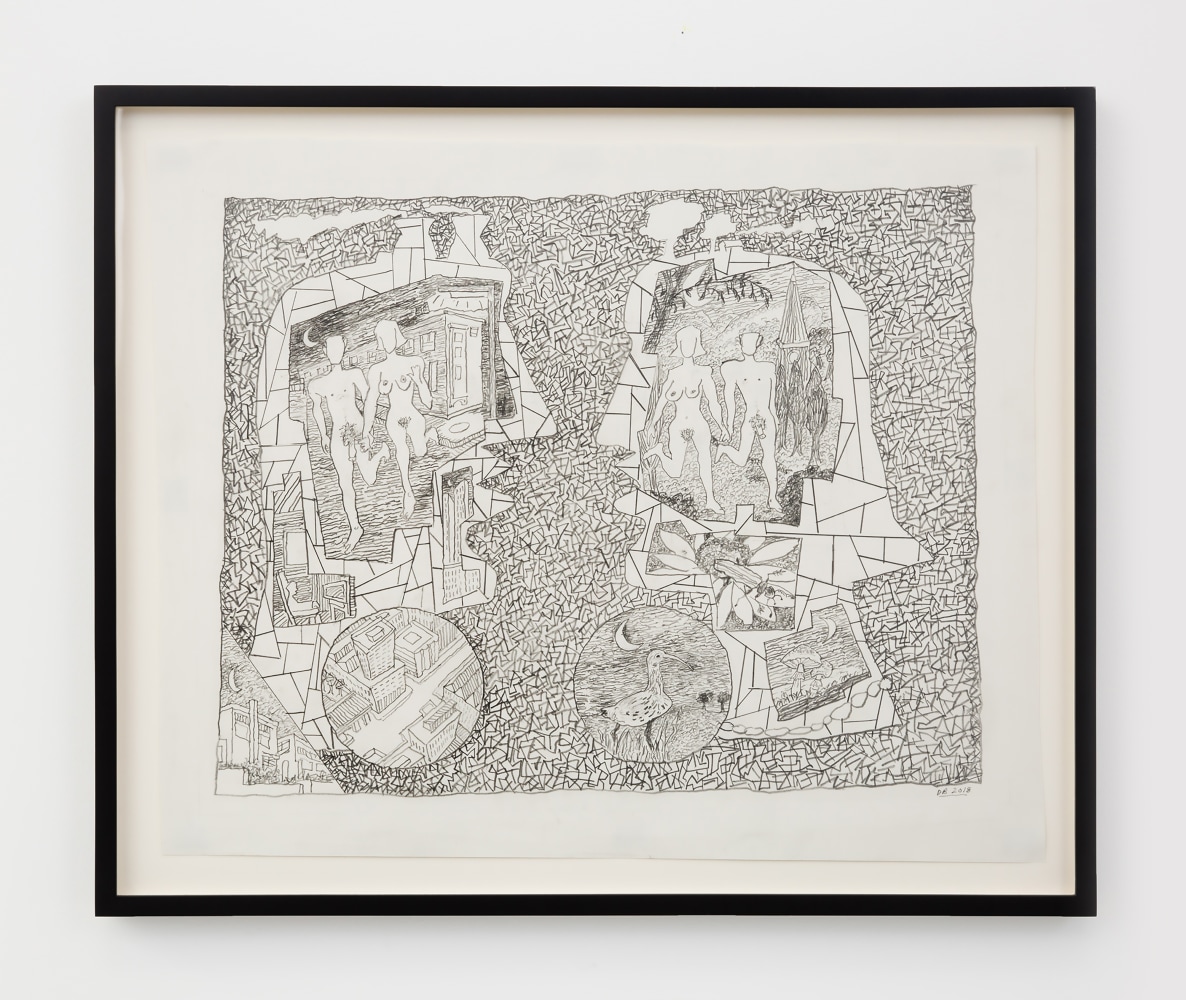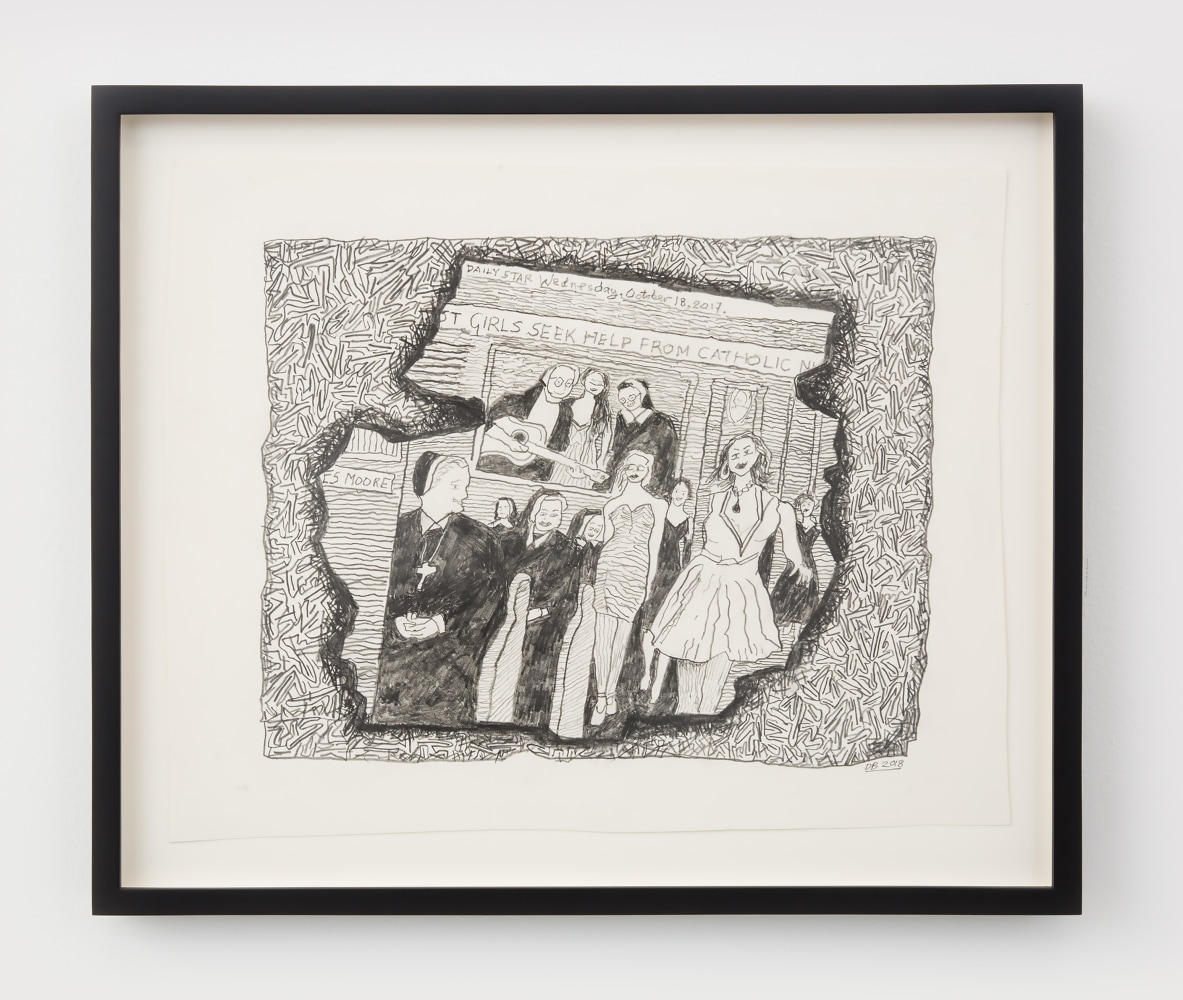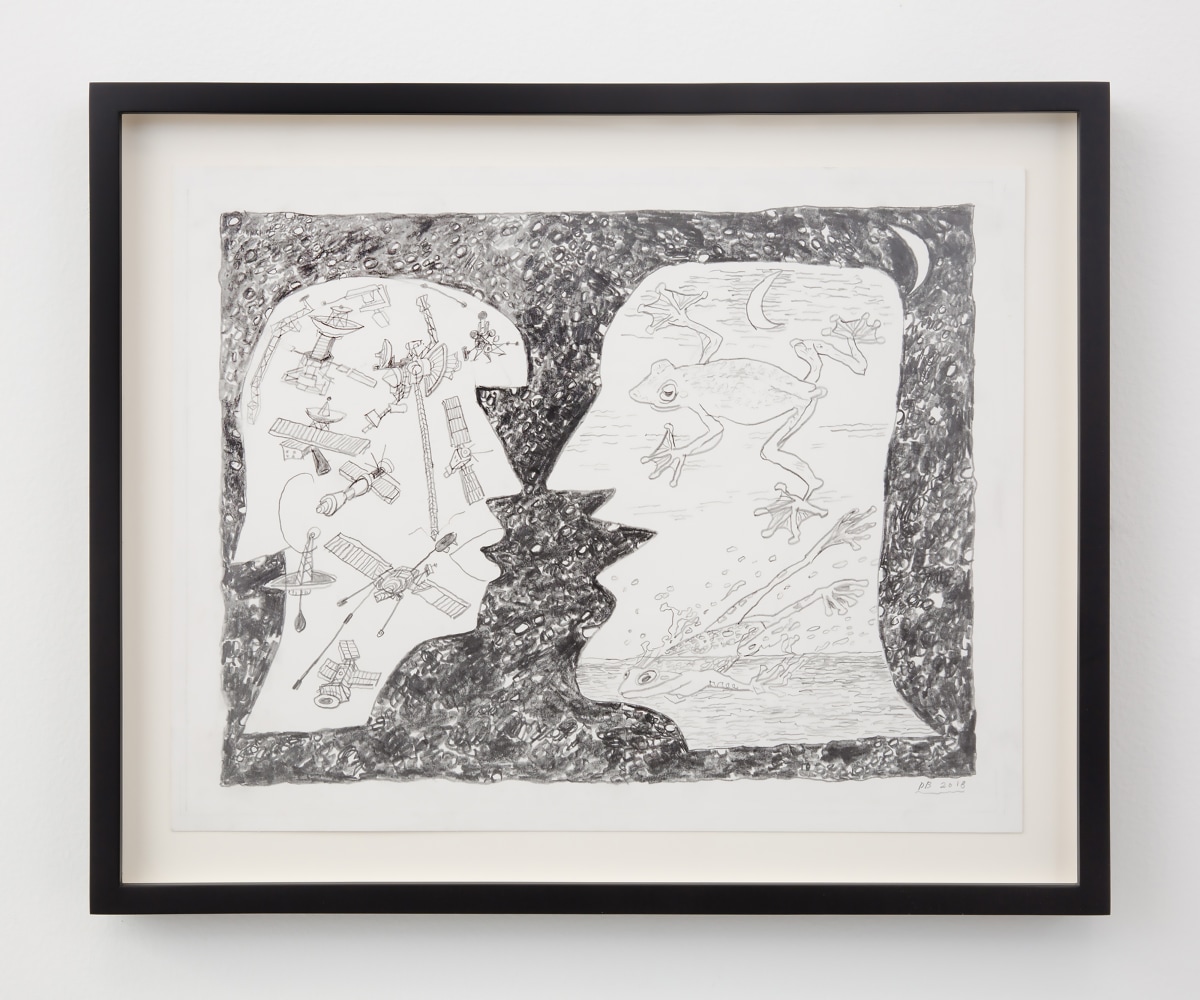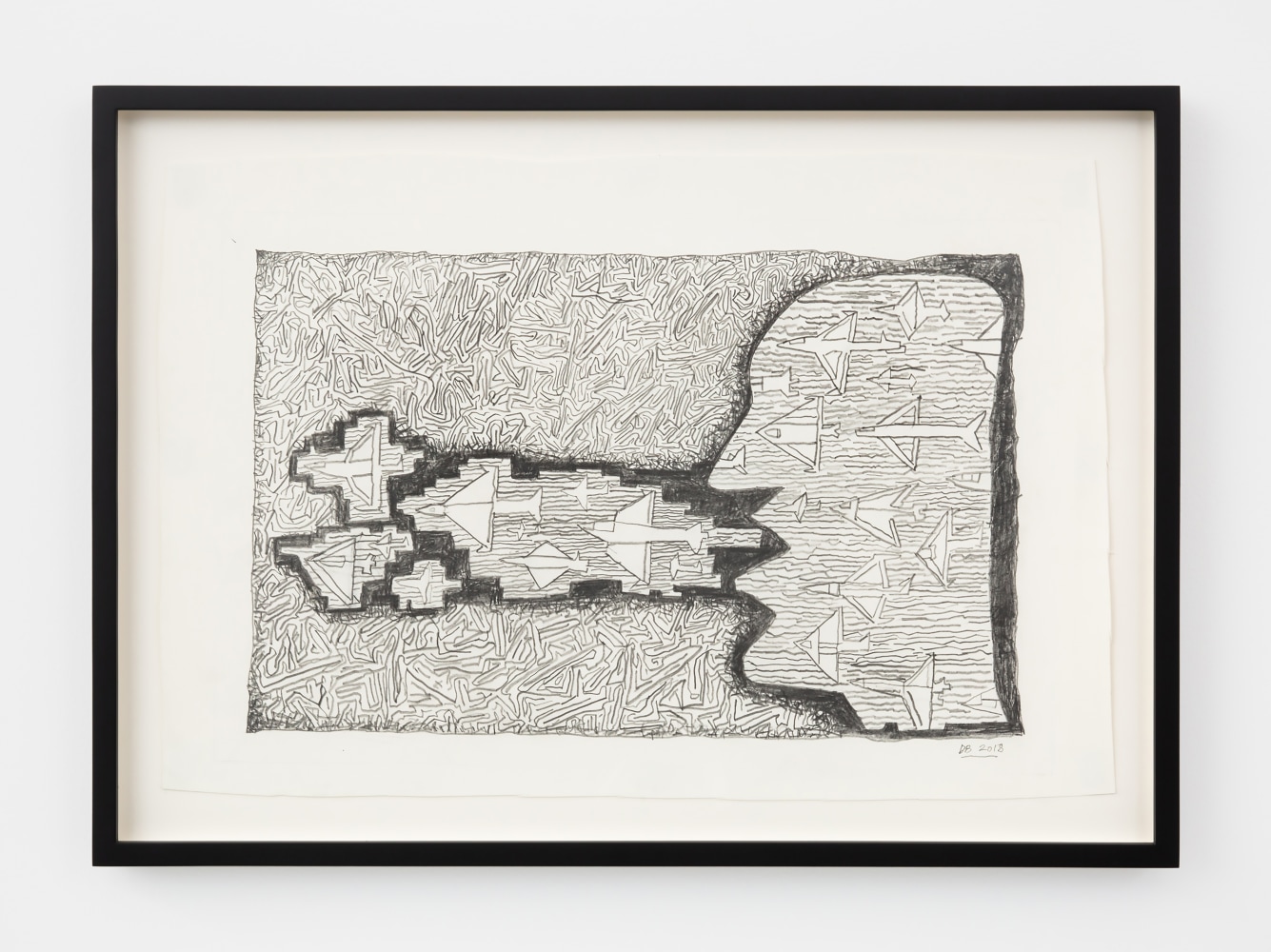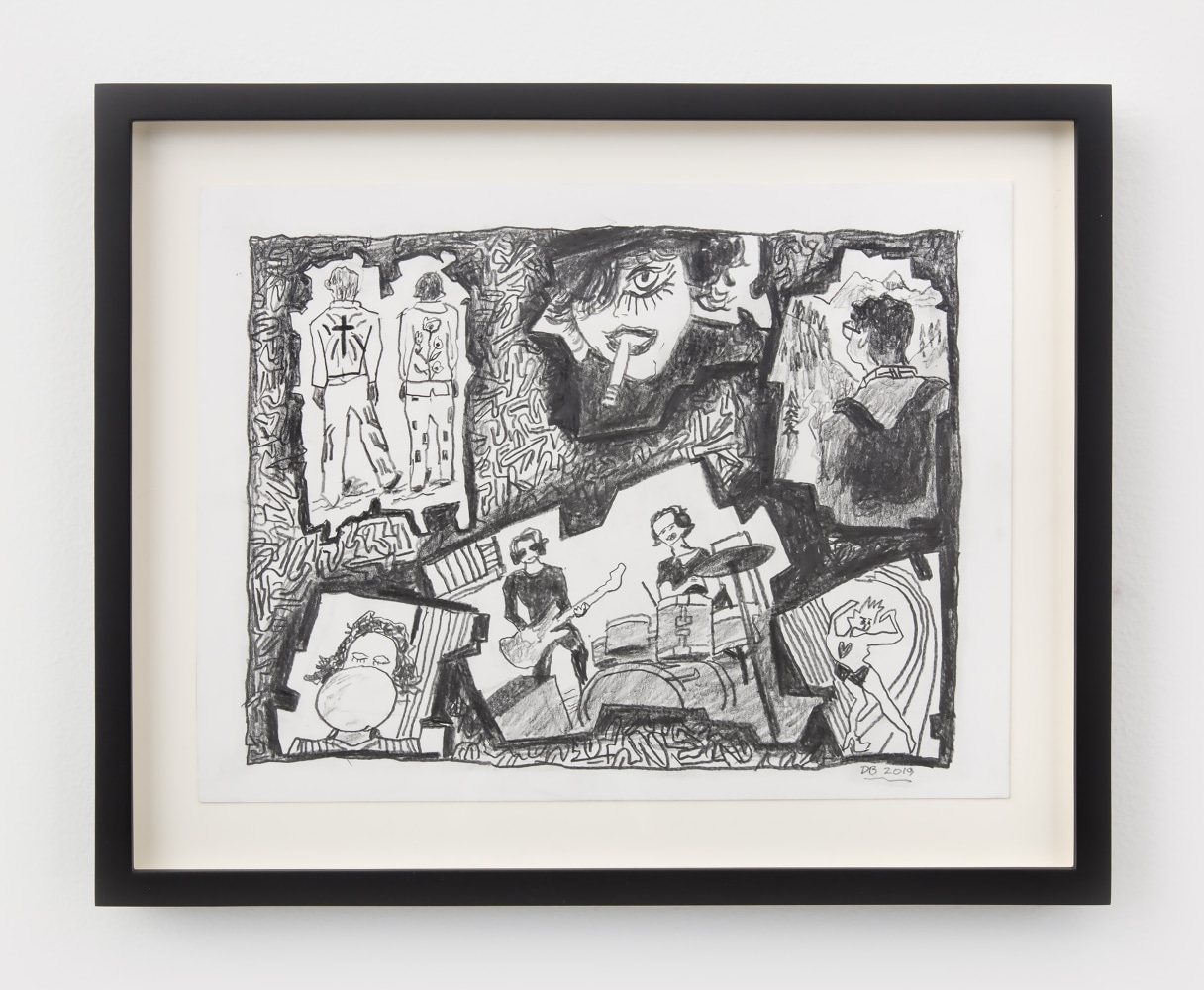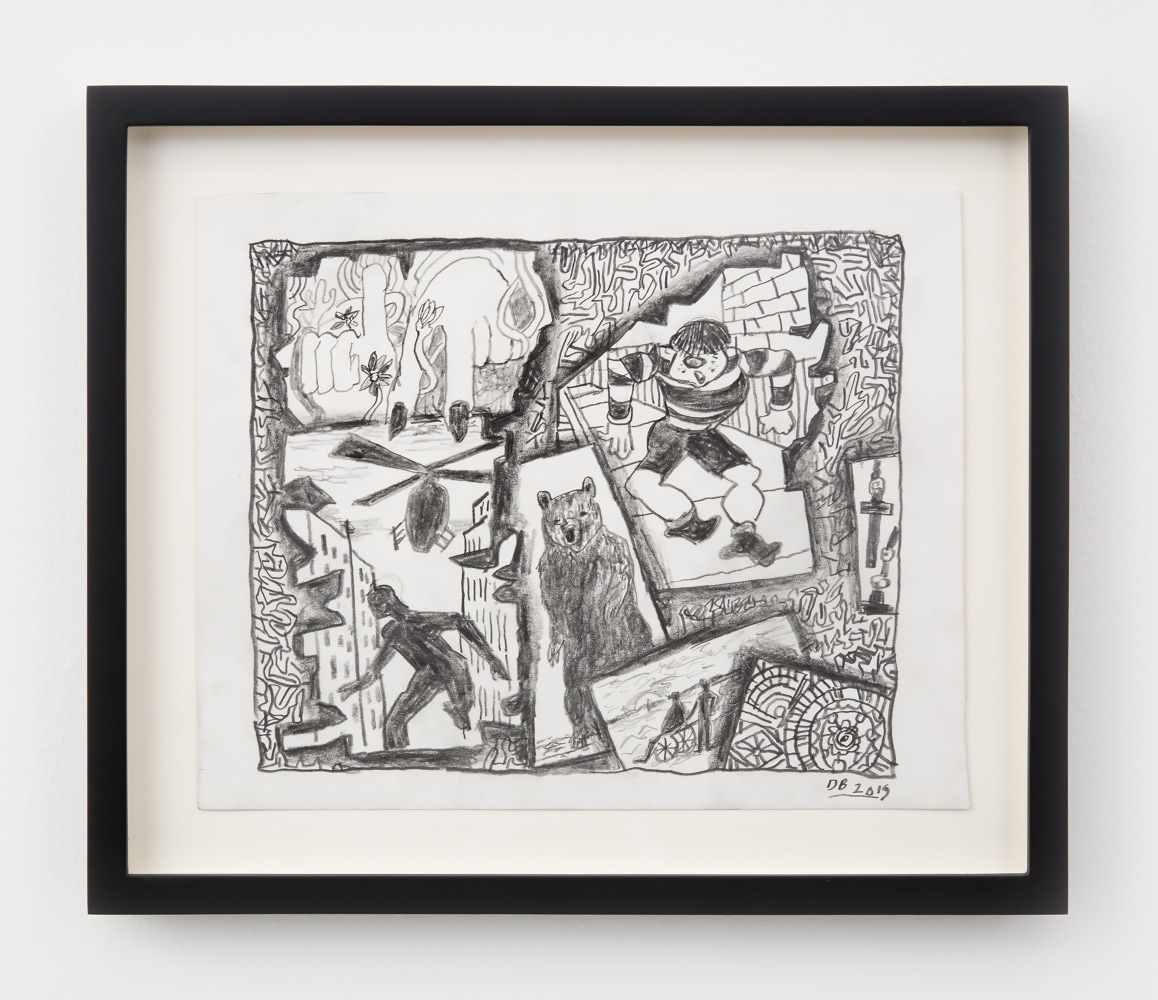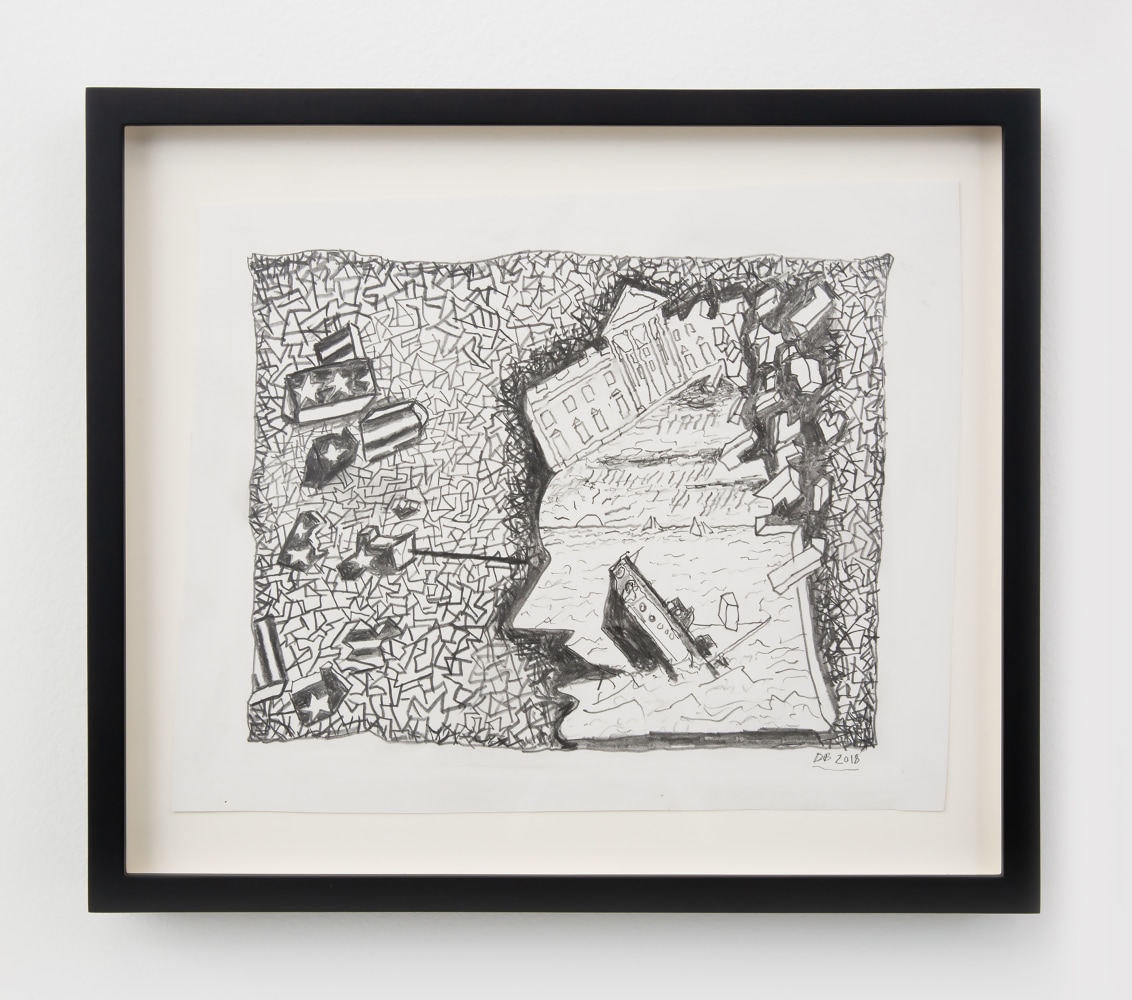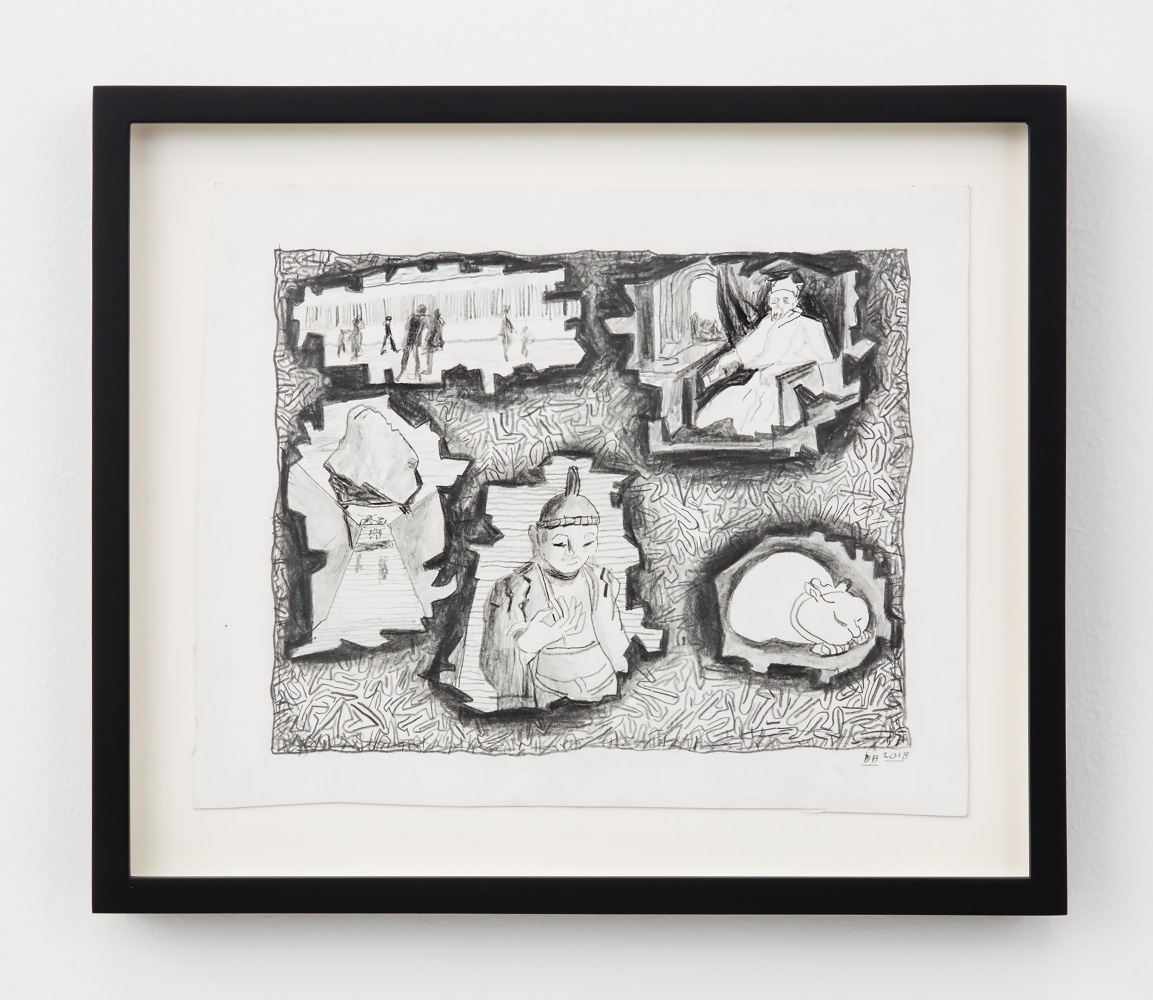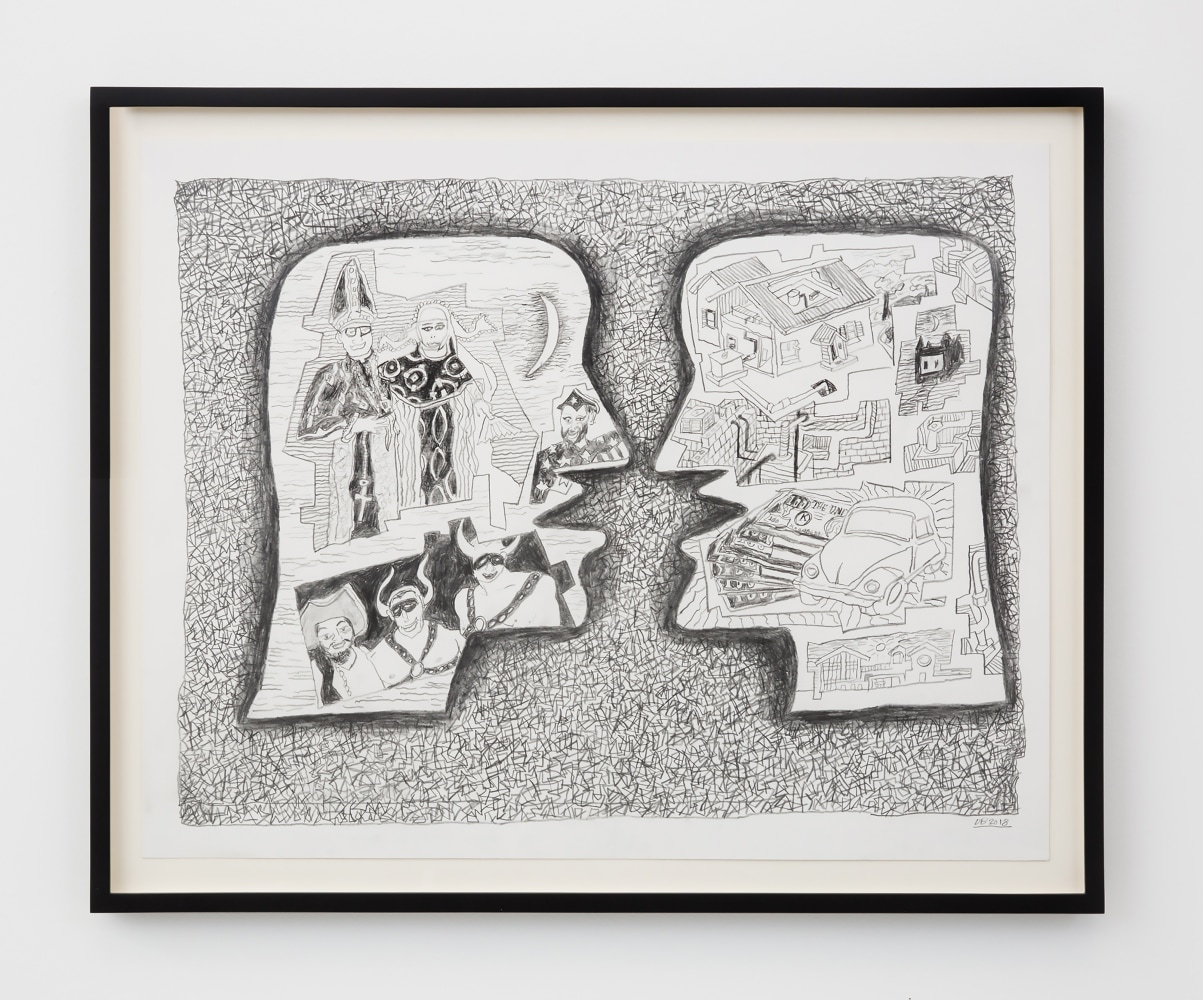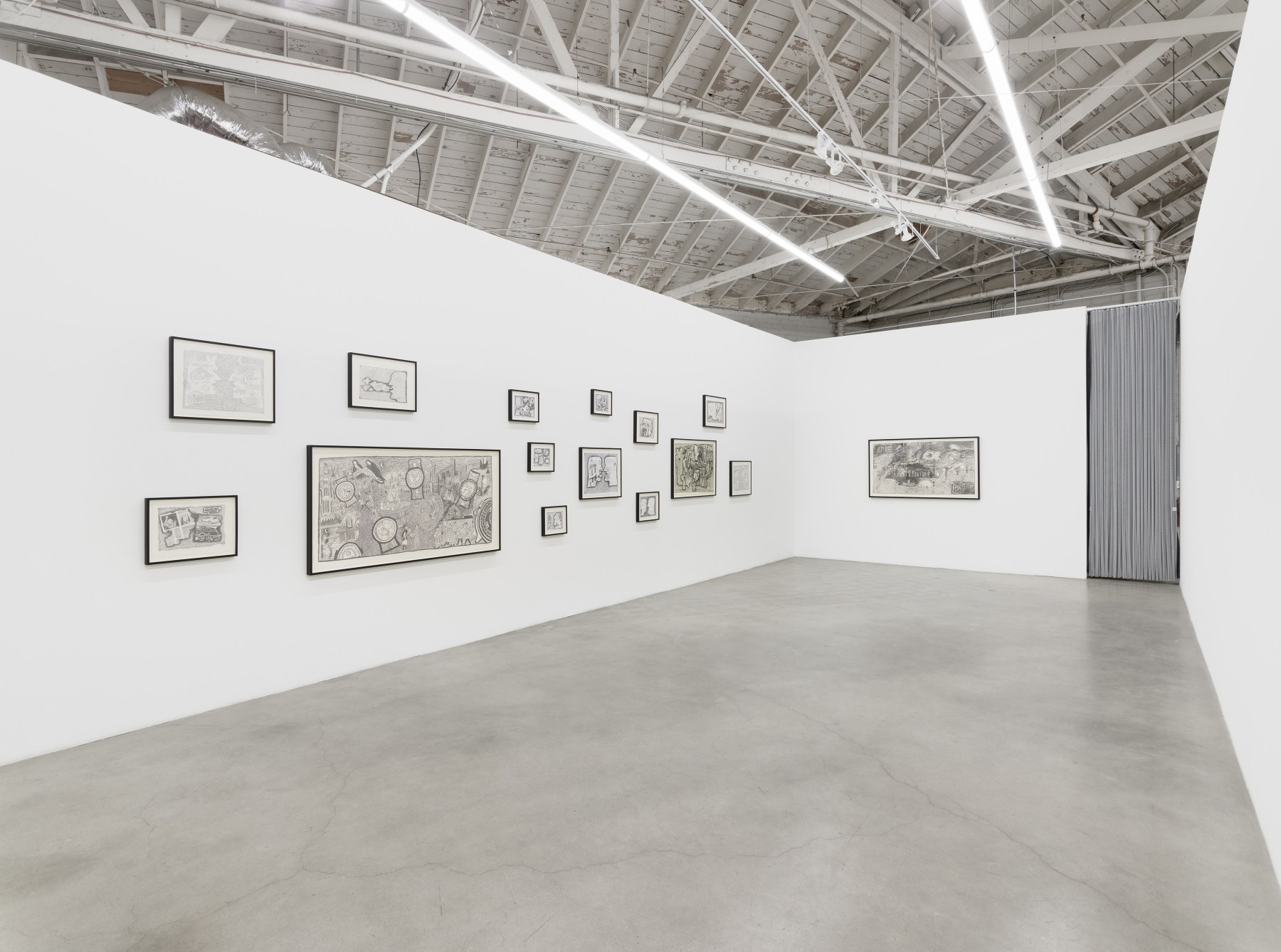 In addition to the Headline drawings, this exhibition includes Samuel Palmer's Nightmare, a sprawling dreamlike landscape. Named after the British Romantic painter, the work reimagines Palmer's famous pastoral landscapes in the wake of the Industrial Revolution. While the industrialization of Britain took place during Samuel Palmer's lifetime, any traces of it are missing from his paintings. In Boshier's drawing, menacing smokestacks puncture fields of intricate flowers and wildlife. By visualizing this moment's duality, Boshier rejects the romantic and finds beauty in the grit of reality, a theme that has resonated in his work across the years.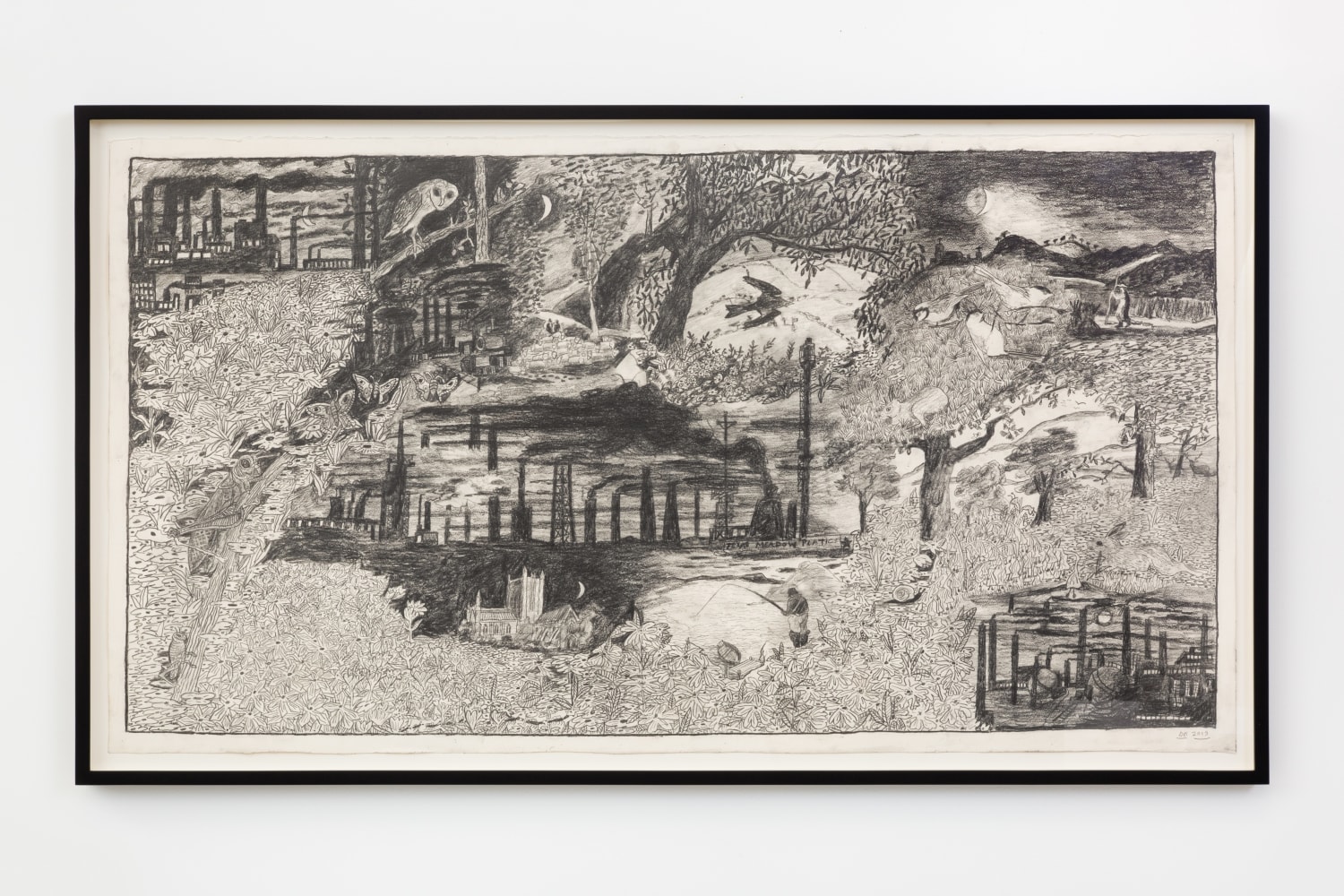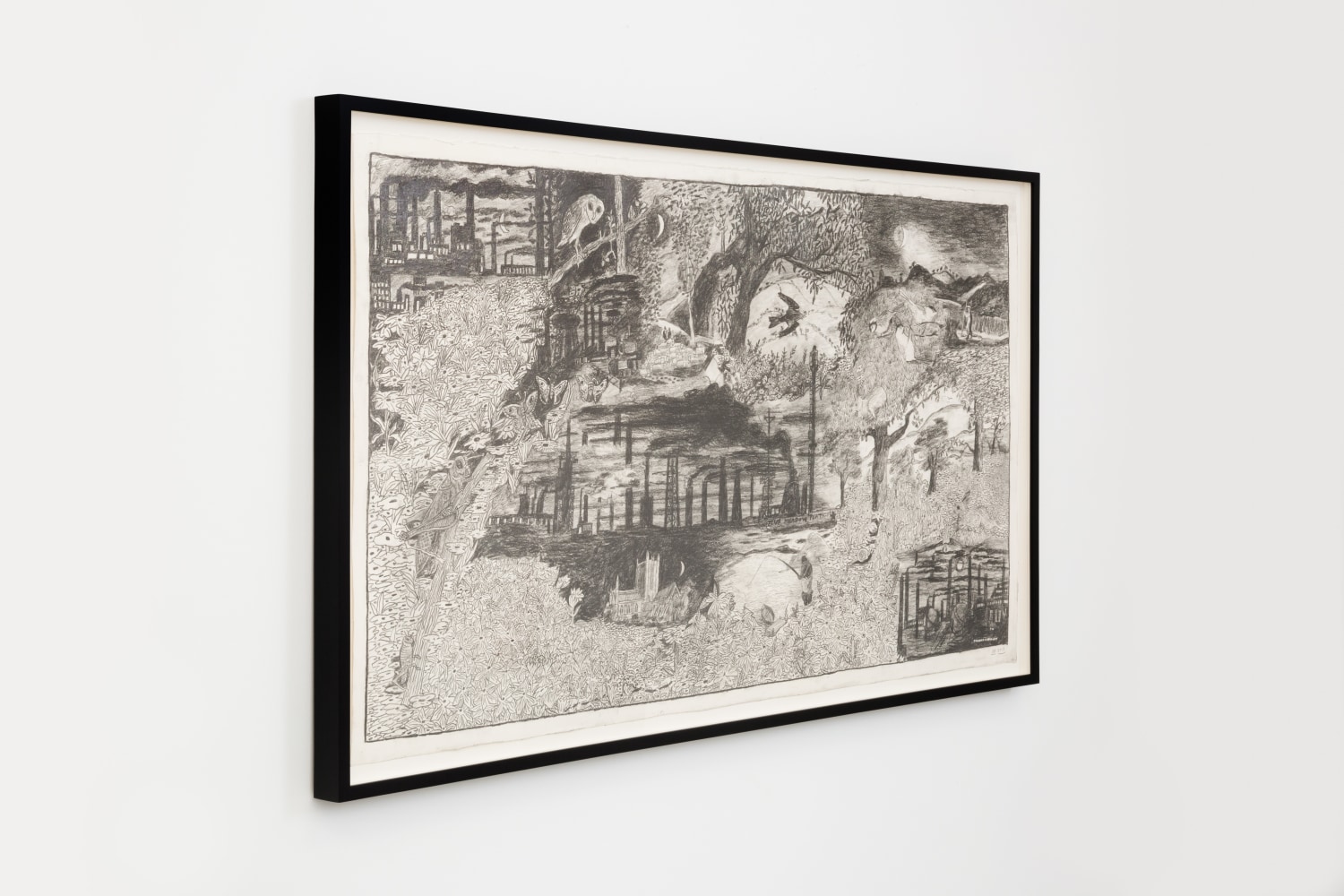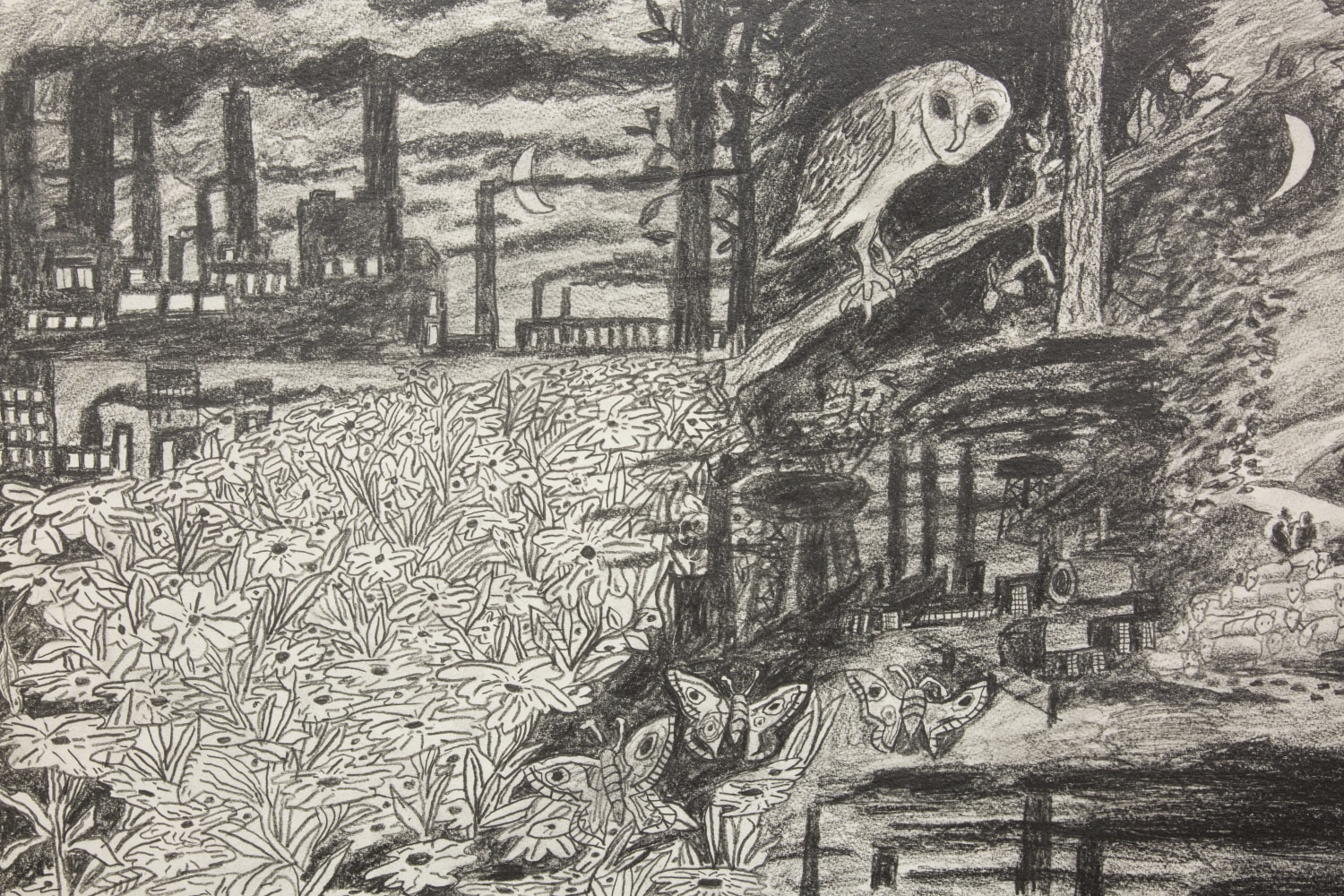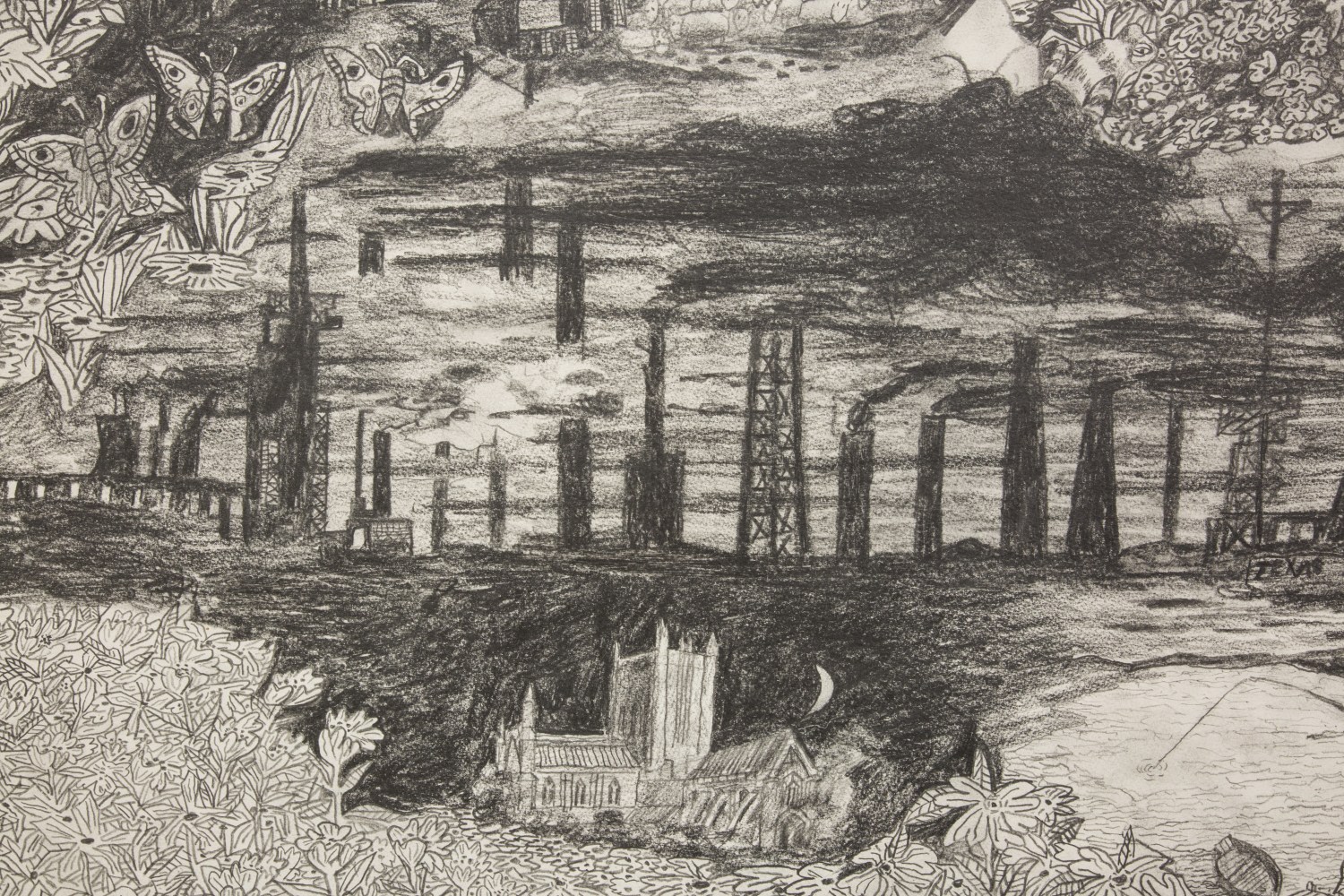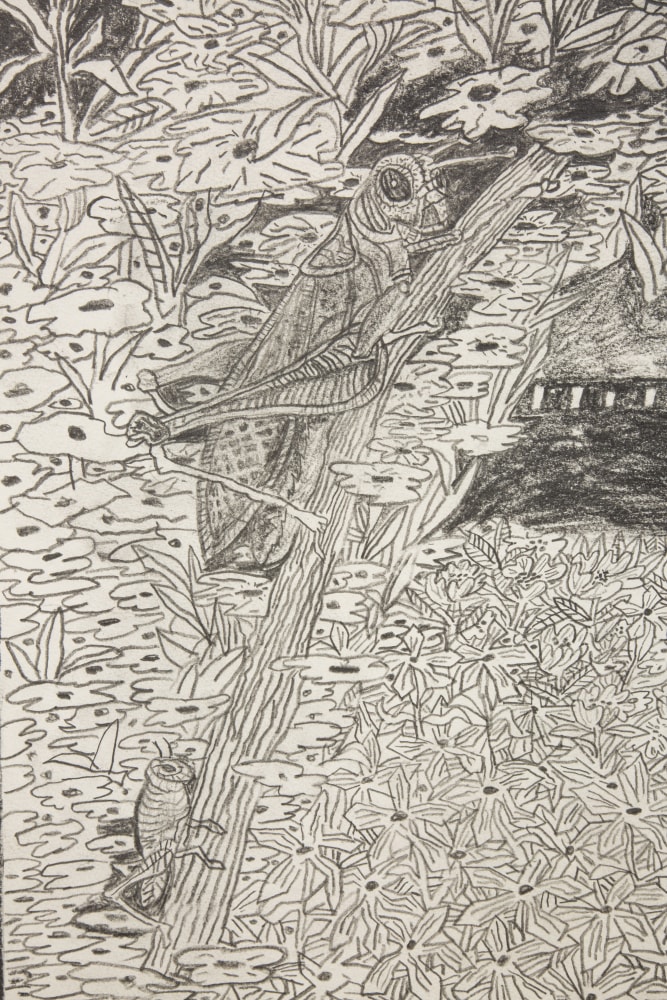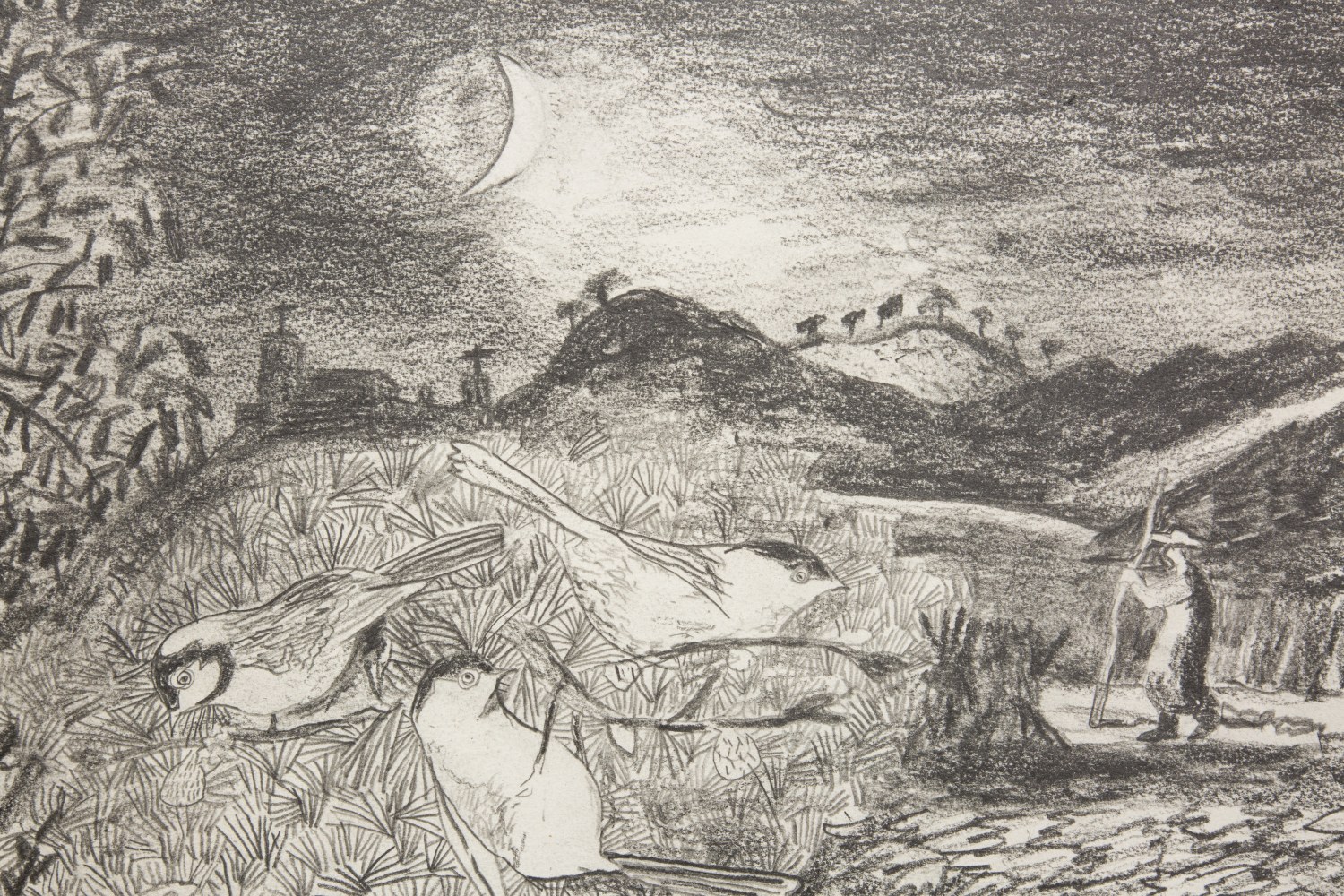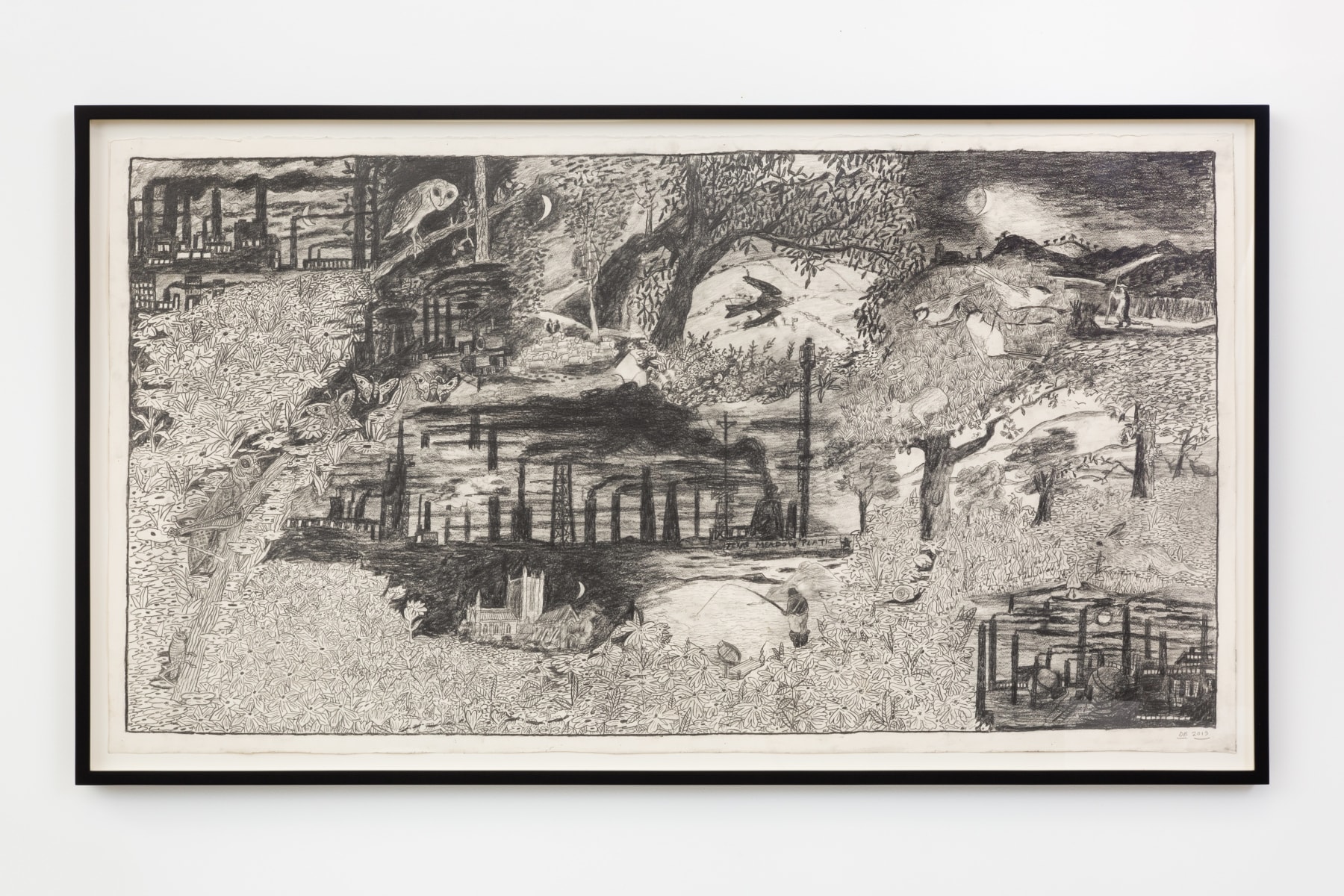 Derek Boshier lives and works in Los Angeles. His work has been exhibited extensively in the United States and abroad including shows at Gazelli Art House, London, UK; The Walker Art Center, Minneapolis, MN; Kunstmuseum Wolfsburg, Germany; Tanya Leighton Gallery, Berlin, Germany; The National Portrait Gallery, London, UK and others. His work has been acquired by The Menil, Houston, TX; The Tate Gallery of British Art and The British Museum in London; The Brooklyn Museum, New York; and The Centre Pompidou, Paris, among many other collections.