Night Gallery is excited to present Root-Bound, an exhibition of new work by JPW3. This is the artist's third exhibition at Night Gallery, following 2014's 32 Leaves / I Don't / the Face of Smoke and 2017's Drifting the Bog. Taking place across Night Gallery's North Gallery and outdoor exhibition space, Root-Bound features new oil paintings as well as an environmental sculptural installation Season 6 (Episodes 4-6).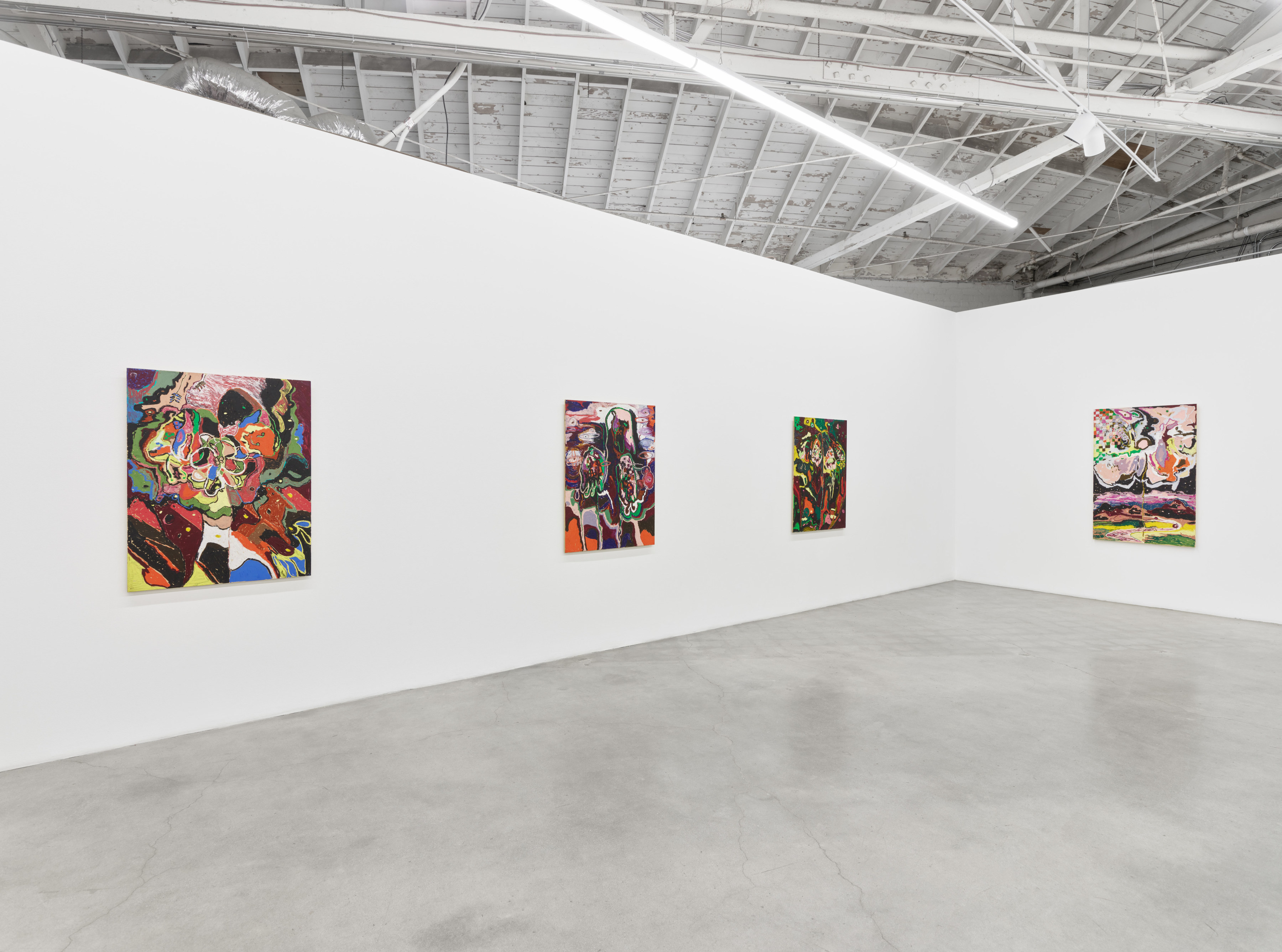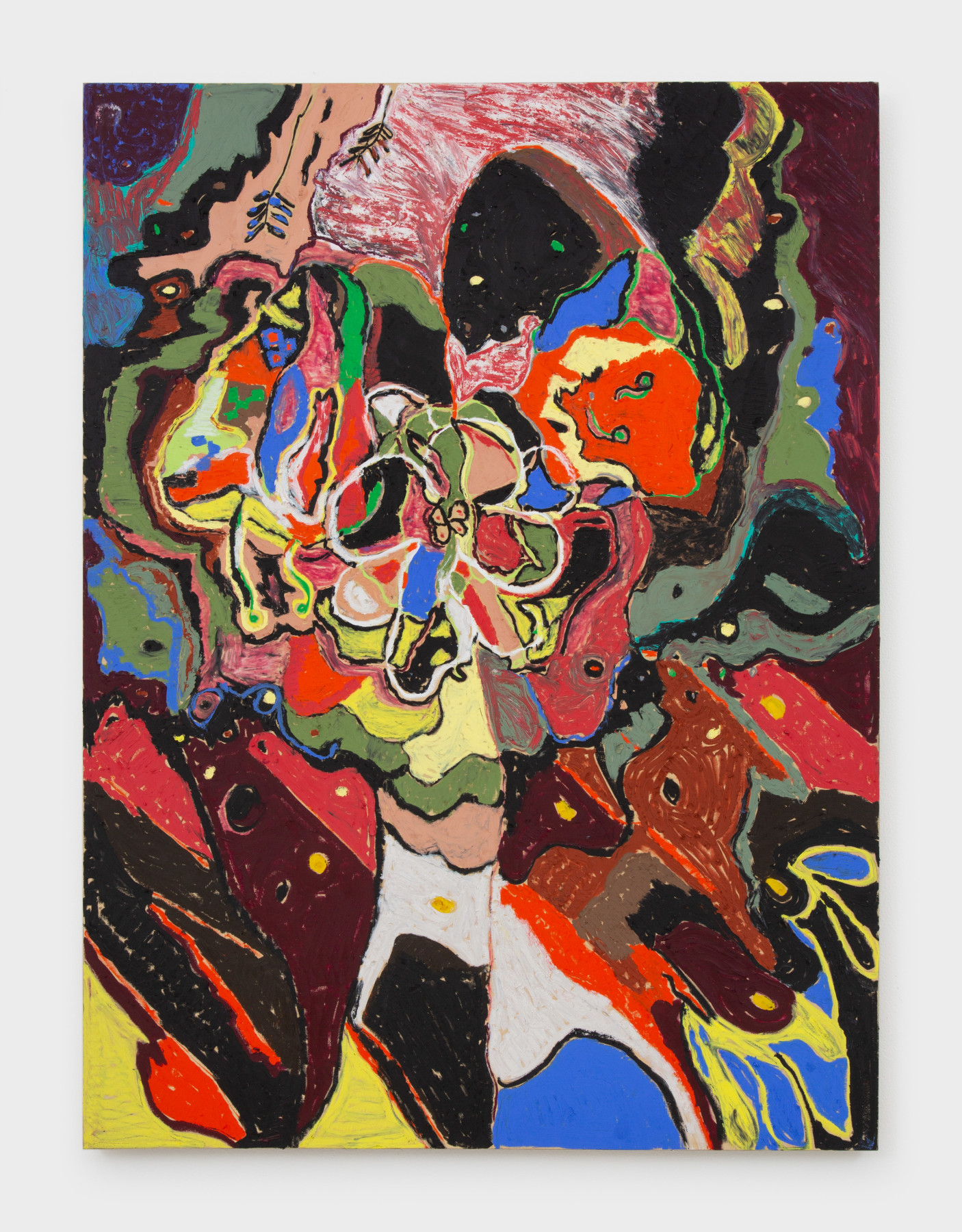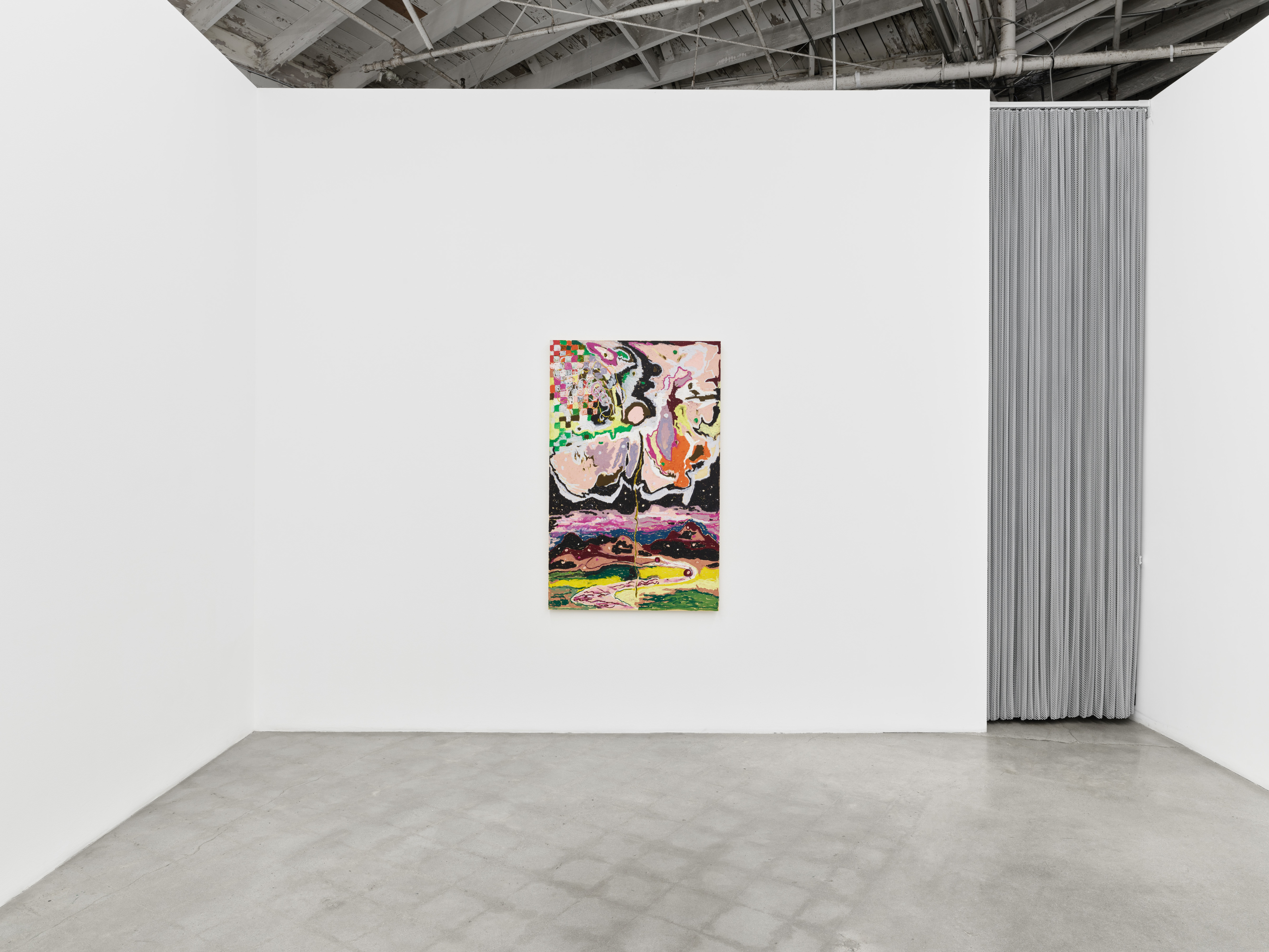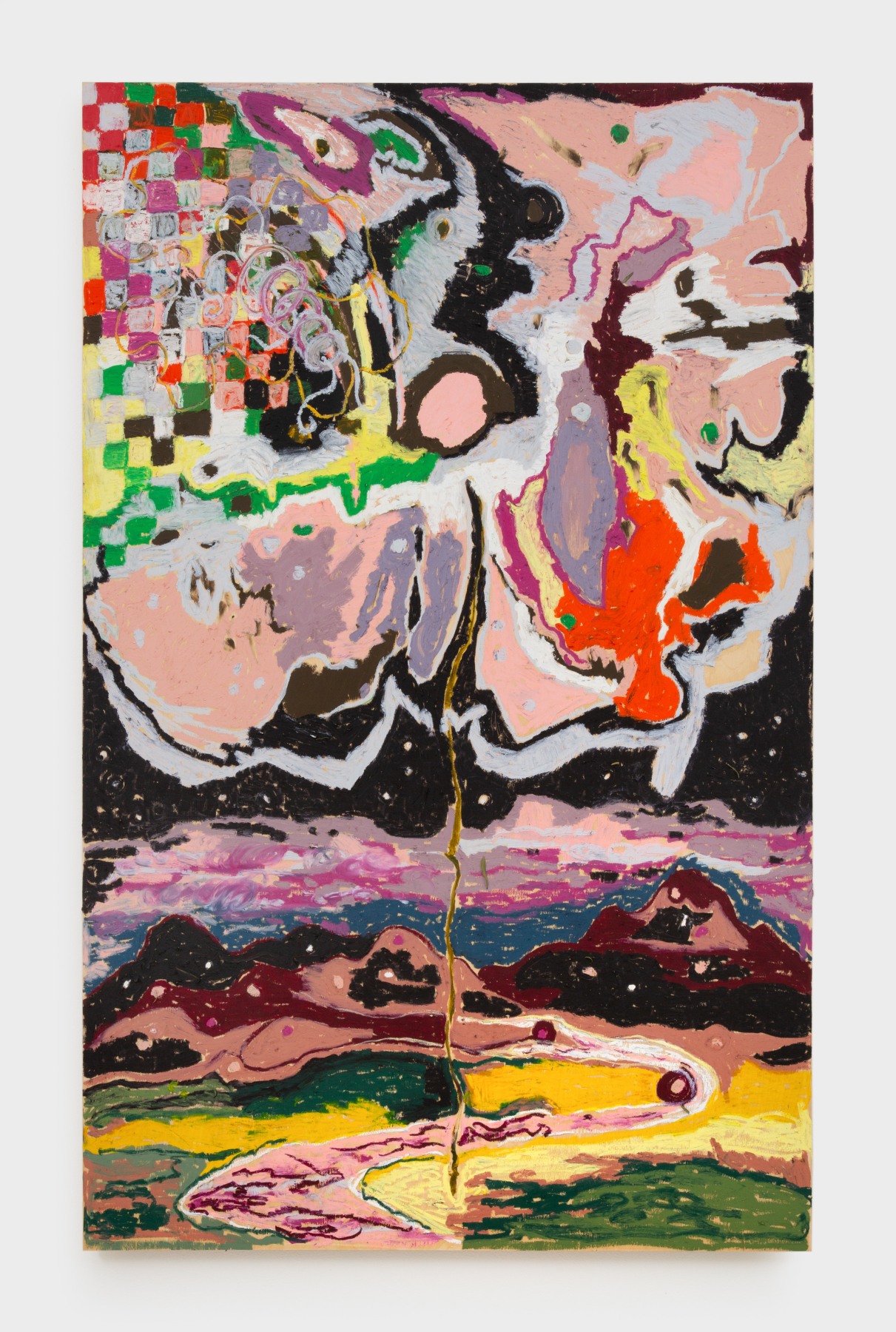 Across media, JPW3's work takes the cycle of life as a source of inspiration for material and conceptual explorations. Combining and comparing the movements and transformations of the natural world with synthetic industrial products, his works acknowledge our apocalyptic landscape while finding nature's persistent ingenuity and adaptability. The exhibition's title, Root-Bound, refers to the condition of plants that have continued to grow while confined within small spaces, their tendrils coiling in an indexical mapping of the vessel that holds them. JPW3's new oil stick paintings on wood panels are inspired by the properties of the root-bound plant, a living thing and a container for life simultaneously. These intuitive compositions, painted outdoors in commune with nature, allow spare yet distinct depictions of recognizable objects – flowers, stars, safety pins, numbers – hidden amid intuitive, organic abstract compositions. The patchwork-like grids that appear in these paintings have recurred as a motif in various incarnations throughout JPW3's practice, from wax works to the walls of his site-specific tea house installation Zen Jail. Here the pattern draws a connection to the Snakeshead Fritillary, also known as the "chess flower," a varietal of lily whose petals feature checkerboard patterns which, though naturally occurring, strike the 21st-century eye for their graphic qualities.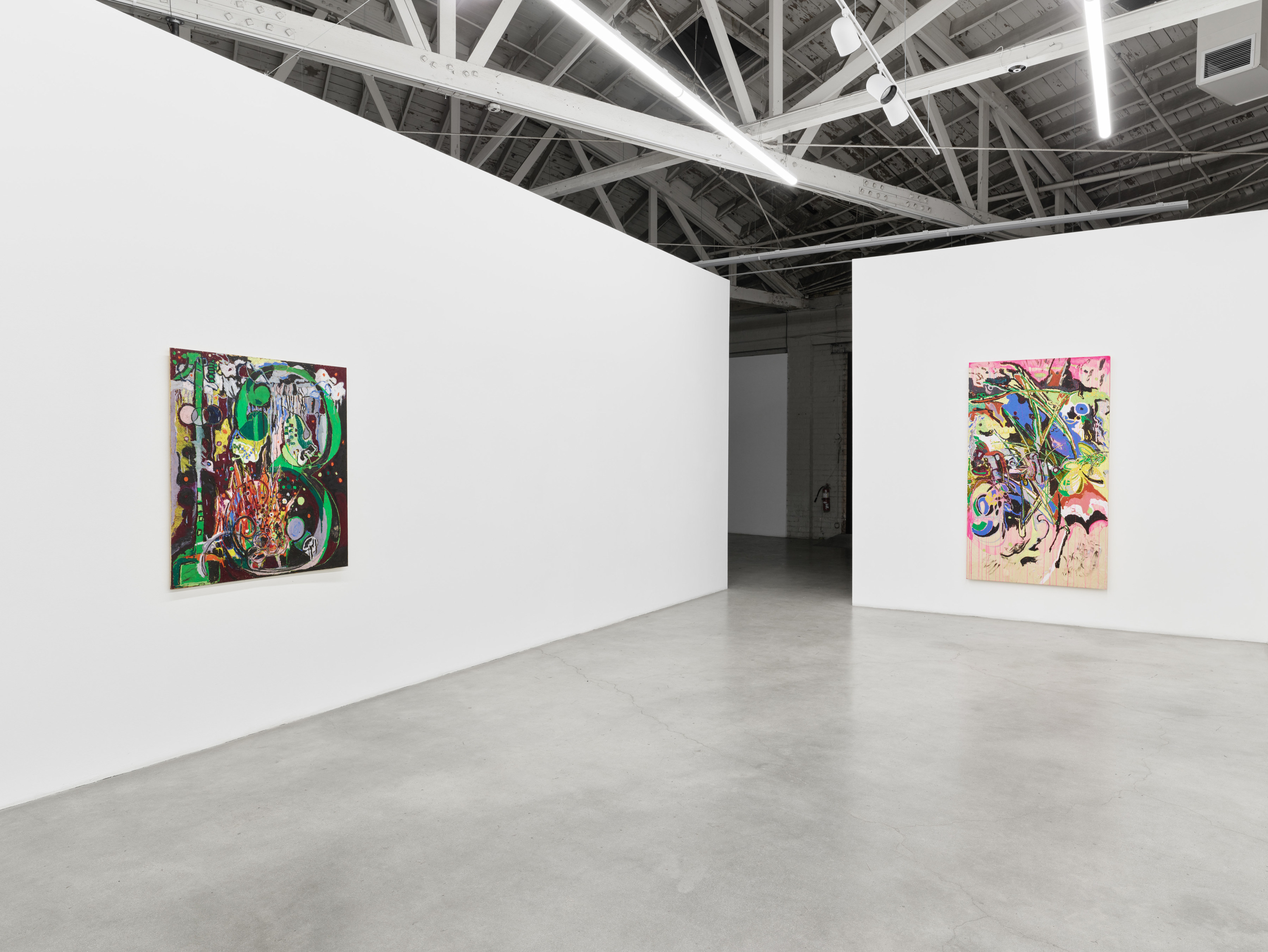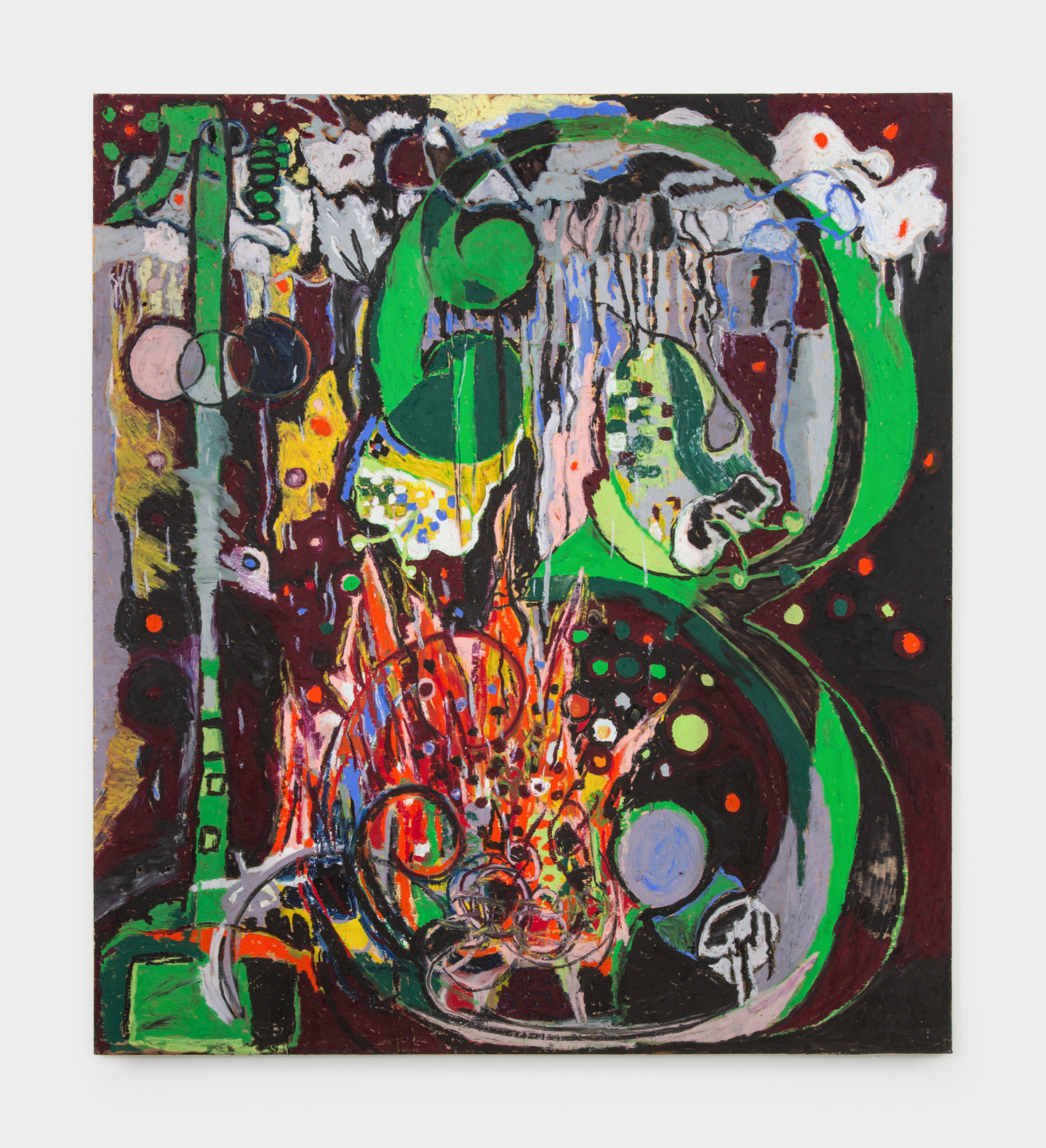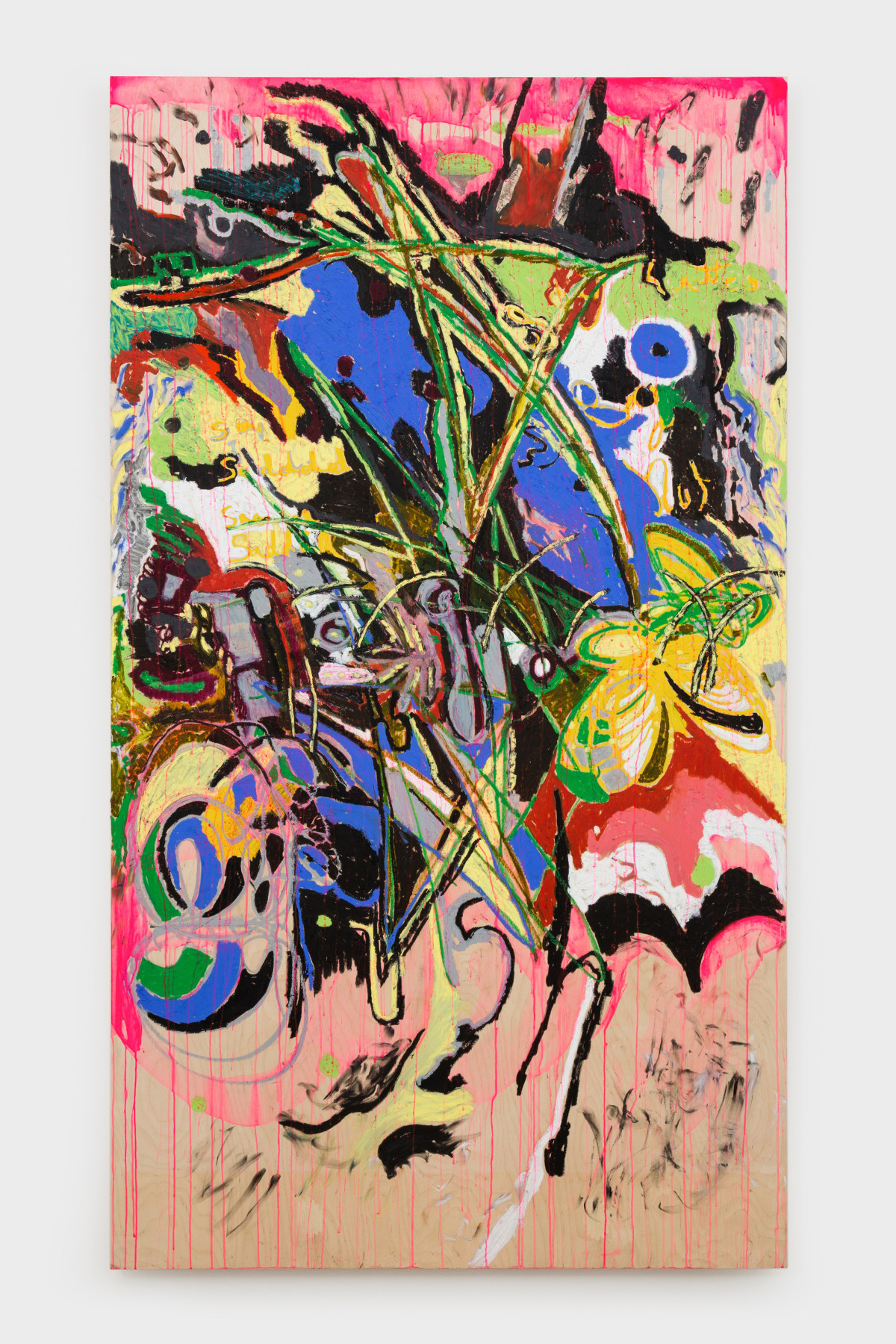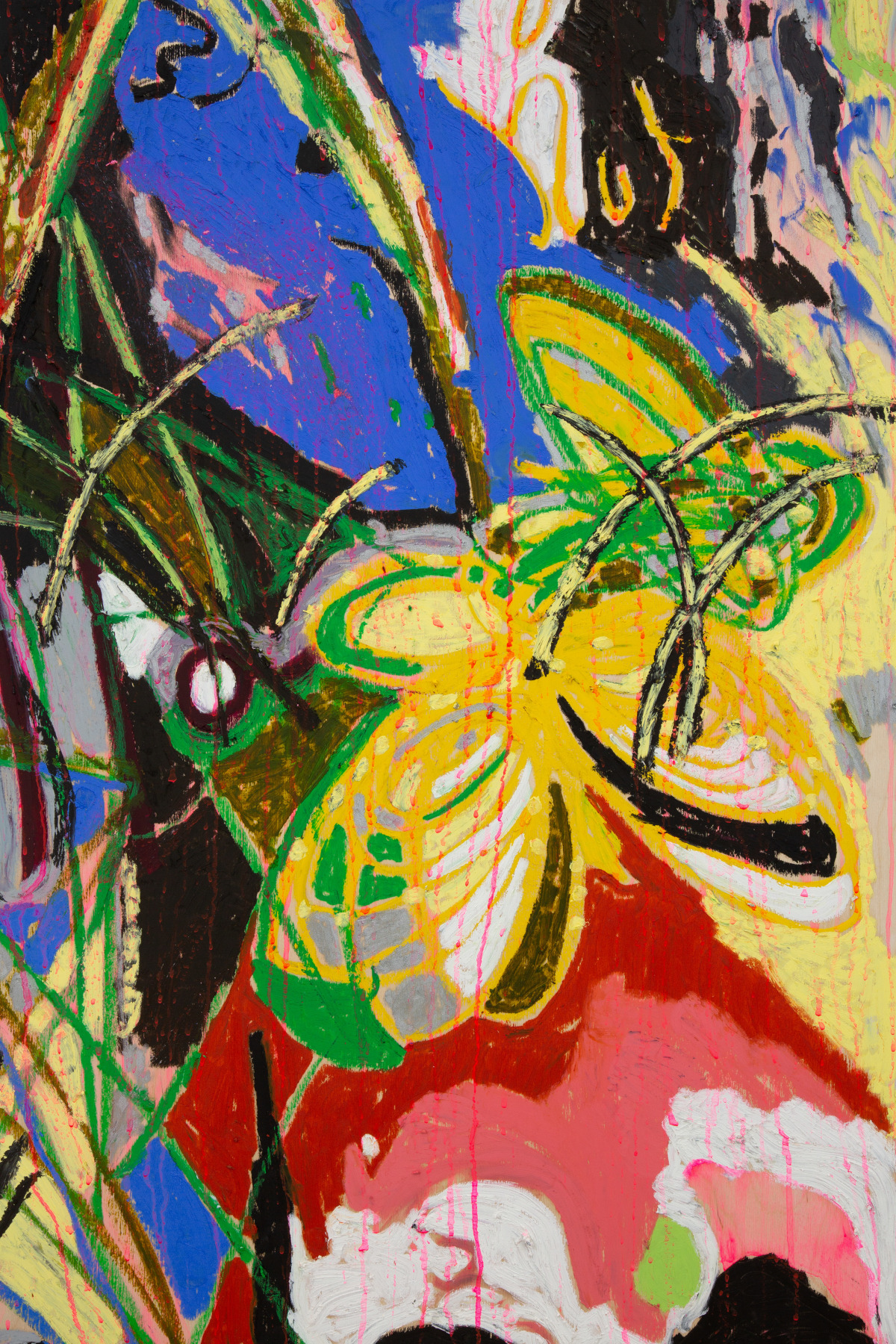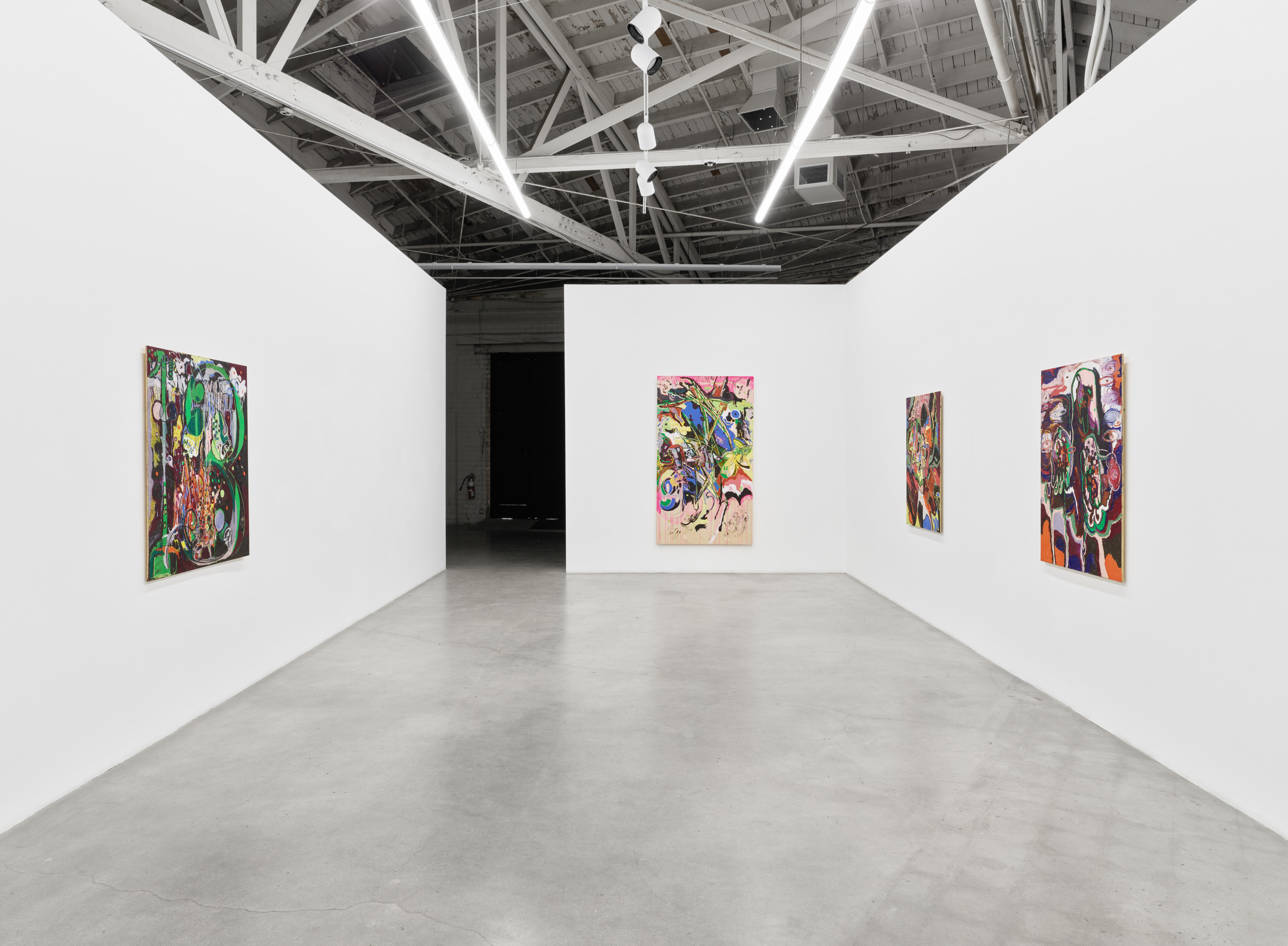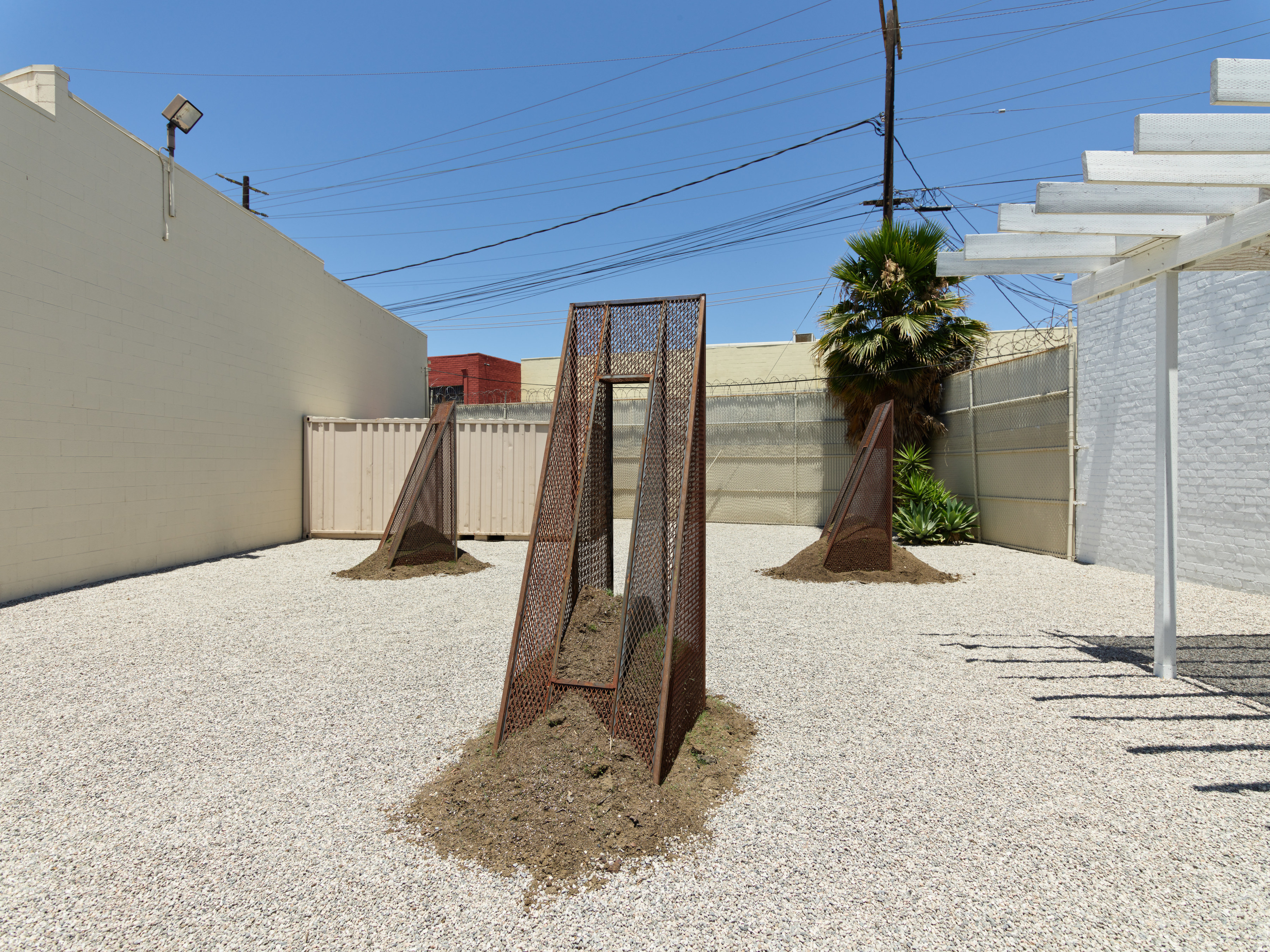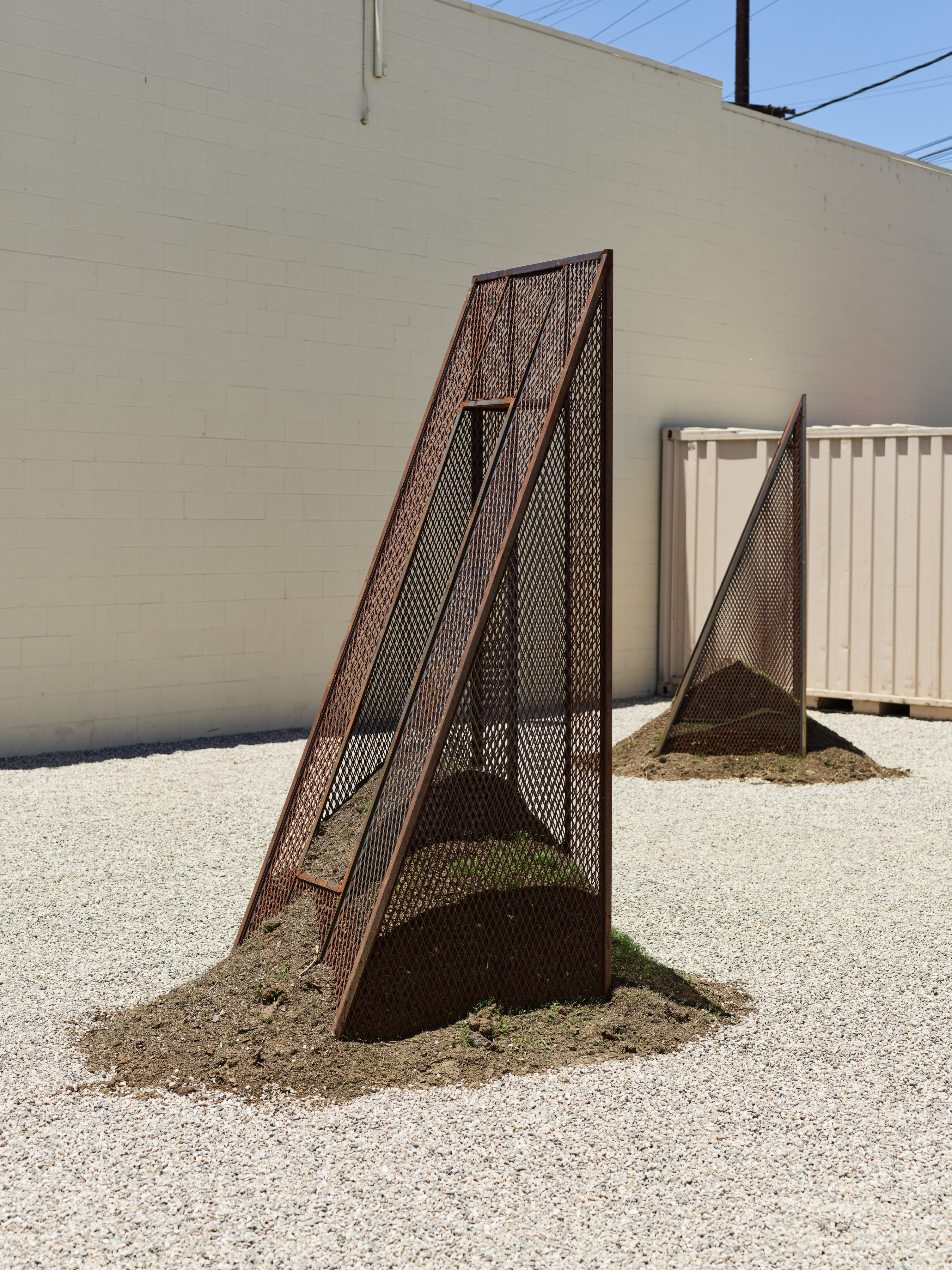 JPW3's outdoor installation Season 6 (Episodes 4-6) consists of three independent sculptures, each one an eight-foot tall triangular steel structure partially filled with earth. Within each structure there is a square hole, one larger than the next. This sequence of shapes mimics the visualization of a sawtooth wave form, a harsh and clear noise that contains much of the spectrum of sound detectable by the human ear. Again the interplay between manmade and natural, perceptible and subliminal, animate these monumental geometric structures. The work pays homage to significant Land Art works such as Nancy Holt's Sun Tunnels and Donald Judd's Untitled concrete cubes, updating their conversation amid a newfound discourse of ecological crisis and technological advancement. Like his paintings, JPW3's sculptures use the parameters of our dystopian moment to cultivate an oblique but palpable sense of wonder.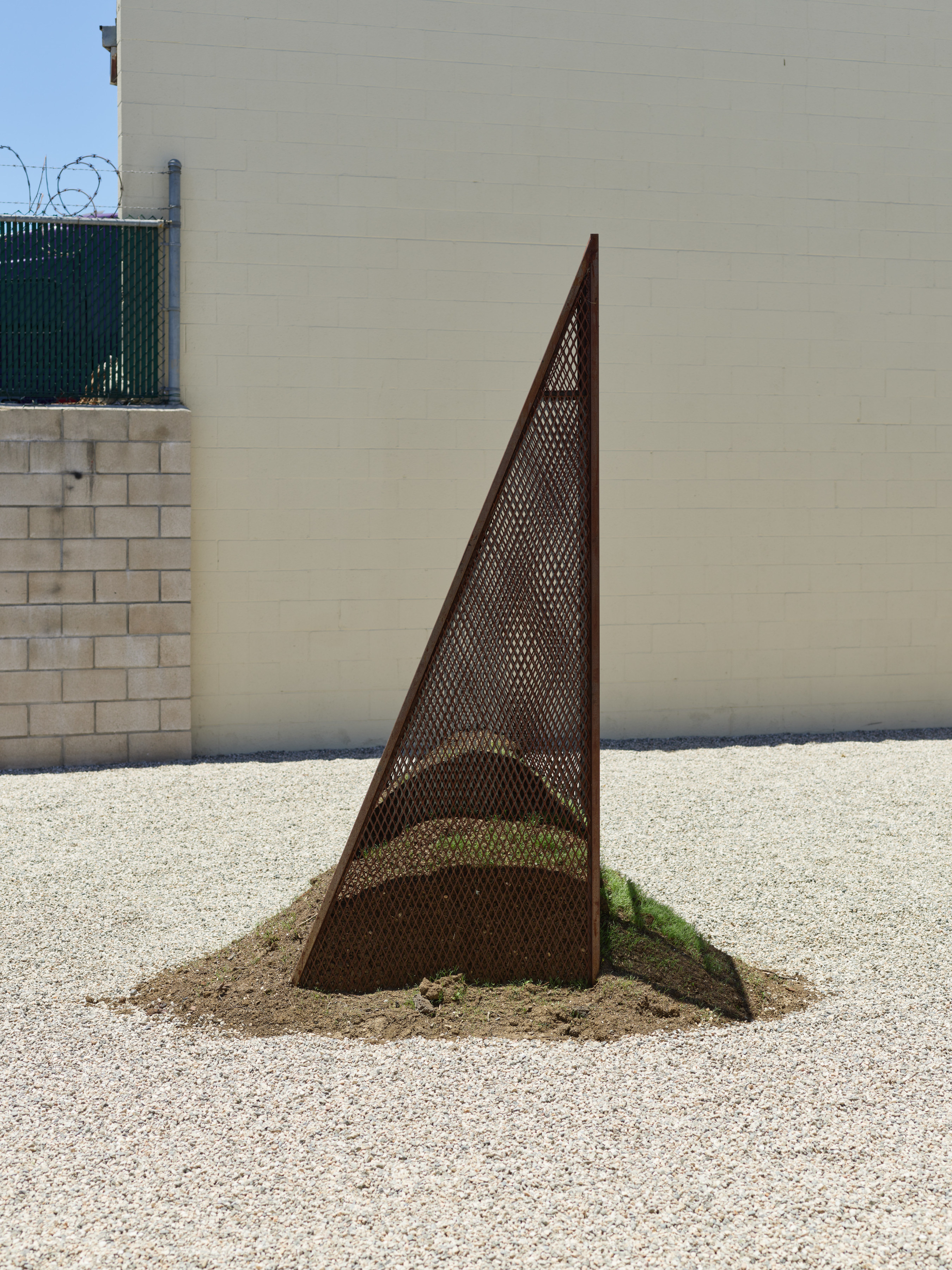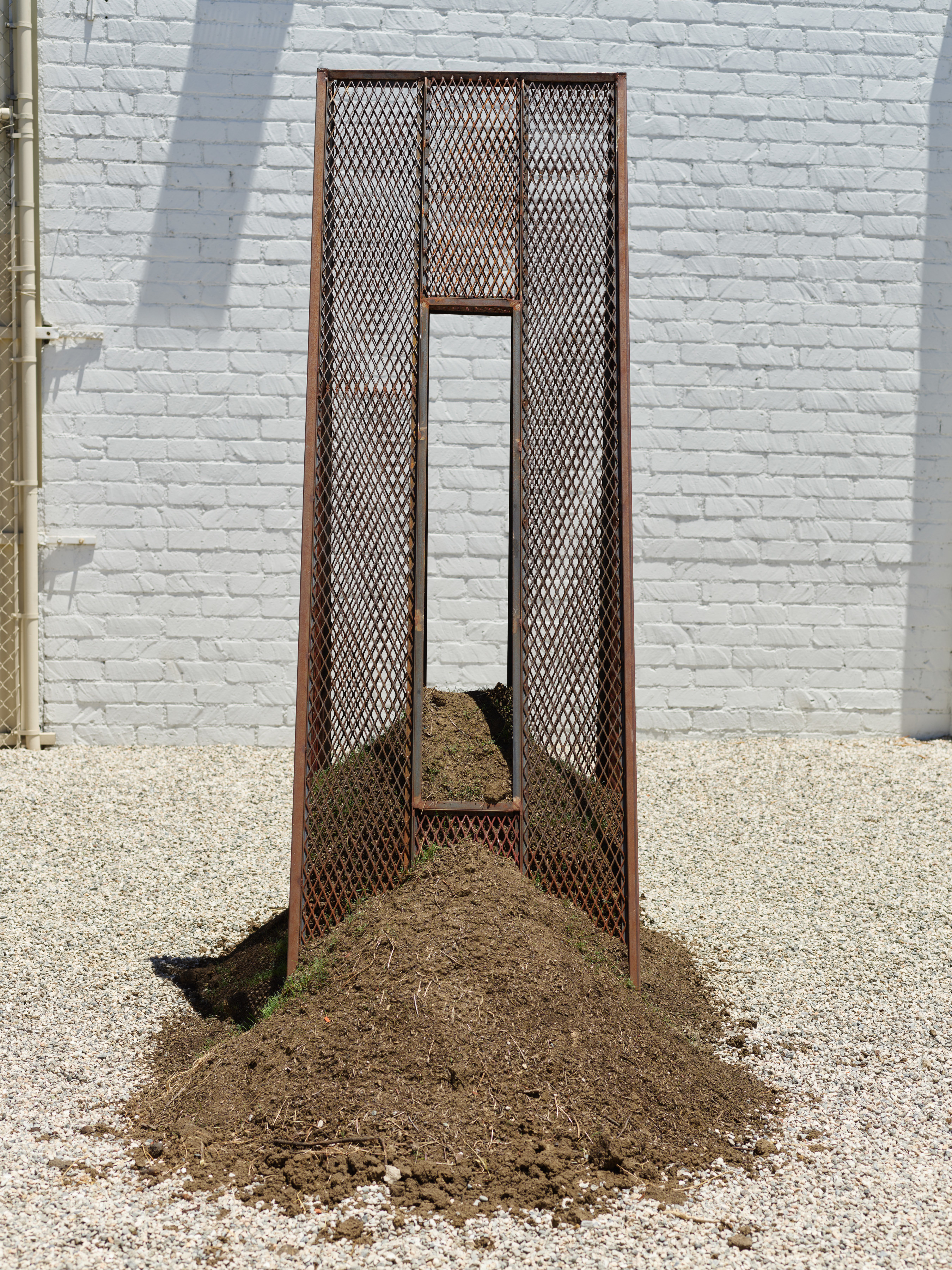 JPW3 (b. 1981, Tallahassee, Florida) has had solo exhibitions at Night Gallery, Los Angeles; the Sarasota Museum at Ringling College, Sarasota, FL; MOCA Tucson, Tucson, AZ; Galerie Nagel Draxler, Berlin; Martos Gallery, New York; and Kunstverein Heppenheim, Heppenheim. In 2020, he was the recipient of the eBay Award at Untitled, San Francisco. He has also been included in group exhibitions at the De La Cruz Collection, Miami; the Pit, Los Angeles; Luce Gallery, Turin, Italy; and Kavi Gupta Gallery, Berlin. His work has been covered by The New York Times, Artforum, and Art-Agenda, among other publications. He lives and works in Los Angeles.