Night Gallery is pleased to present Dante, an exhibition of new paintings by Kottie Paloma. This is the artist's first exhibition at Night Gallery. It will be the first exhibition in the Triangle Gallery within our Downtown LA space, and will be accompanied by a virtual presentation in our online viewing room through October 10th.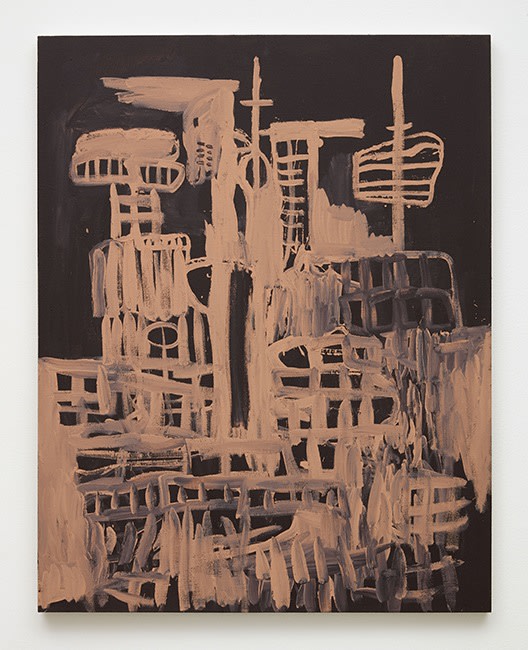 Paloma's paintings work within the confines of a single color to create compositions that move in and out of representation, alternating between suggestions of space, objects, symbols, and pure abstraction. These disparate elements come together in tight, puzzle-like constructions that offer multiple entry points for the viewer, finding coherence out of an assemblage of contradictory parts. The artist builds these works up from abstract experiments, finding legible forms through a process of drawing and scraping away, maintaining the looseness of his hand. The works straddle the line between graphic and expressionistic, employing sparing methods to create vividly psychological compositions that suggest landscapes of the unconscious.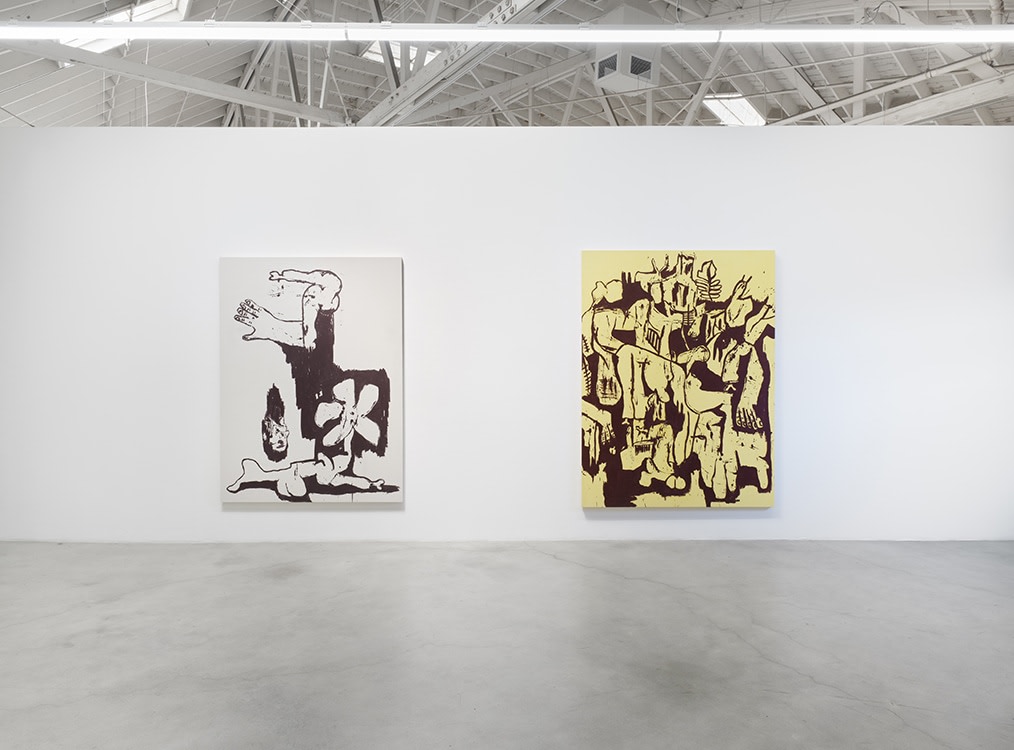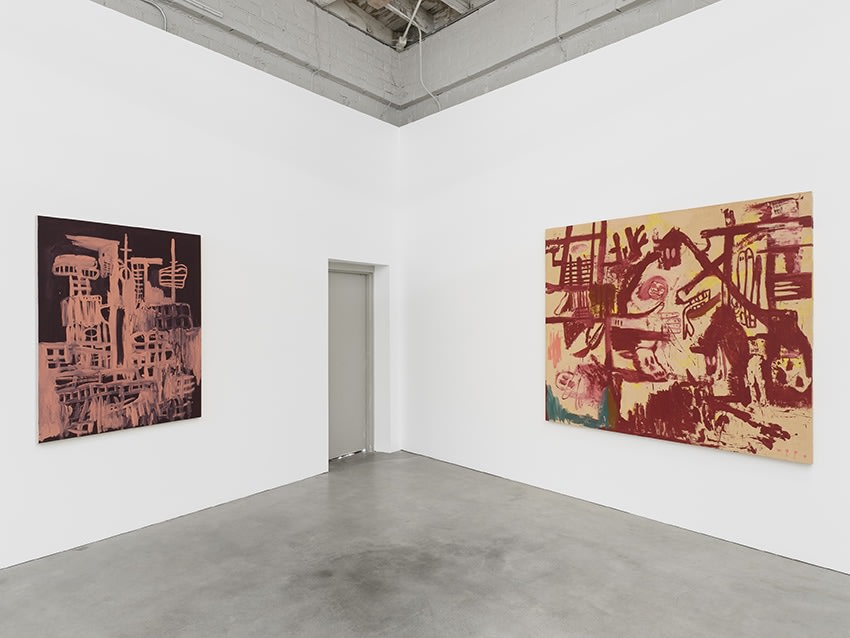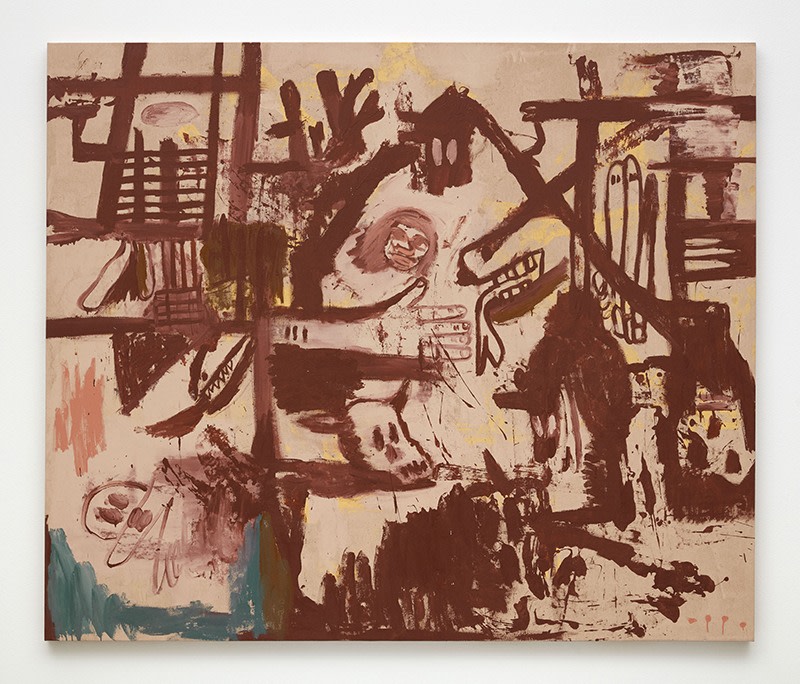 Paloma's new series was inspired by the concept of the Bardo, an intermediary world between life and death. The exhibition is named after the famed poet of The Divine Comedy, whose journey into the afterlife reframed symbols across civilization. Paloma's Dante offers the artist's own journey into a purgatory of the dystopian imagination.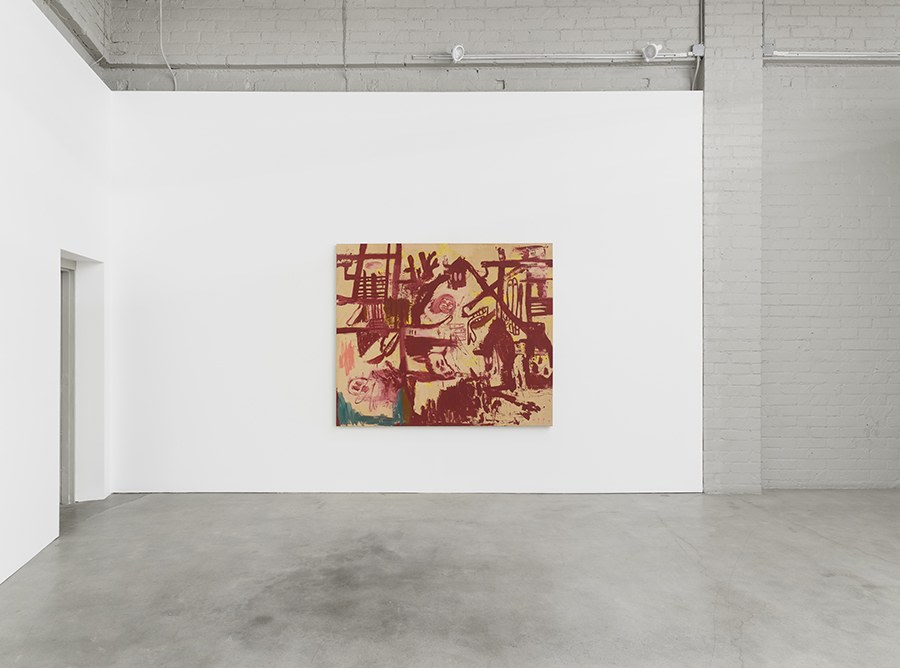 Kottie Paloma (b. 1974) is a painter, sculptor, and bookmaker who has presented solo exhibitions at Ober Gallery, Kent, CT; Das Gift, Berlin, Germany; Ada Gallery, Richmond, Virginia; and MOHS Exhibit, Copenhagen, Denmark, among others, and is preparing a forthcoming solo exhibition at Saatchi Yates Gallery. Group exhibitions include 2019's Terrain Biennial presented by OTT-HOPPS, Pasadena, CA; the Torrance Art Museum, Torrance, CA; Bavarian State Library, Munich, Germany; No Gallery, Los Angeles, CA; Charlie James Gallery, Los Angeles, CA; Alma Gallery, Riga, Latvia; and the Kreuzberg Pavillon, Berlin, Germany, among others. His work is included in the collections of Tate Modern Library, London, England; MOMA NY, U.S.A.; U.C. Berkeley Bancroft Library; Stanford University; Bavarian State Library, Germany; United States Library of Congress Special Collections; Yale University, U.S.A.; and Harvard University, U.S.A. He lives and works in Los Angeles.

Installation photographs by Marten Elder