Night Gallery is pleased to present It would be very glamorous to be reincarnated as a great big ring on Liz Taylor's finger, a solo exhibition of new sculptures by Lucile Littot. This is the artist's first exhibition at Night Gallery. The exhibition will be on view at the gallery from September 8 - 26, by appointment only, and will remain as an online viewing room until October 24, 2020.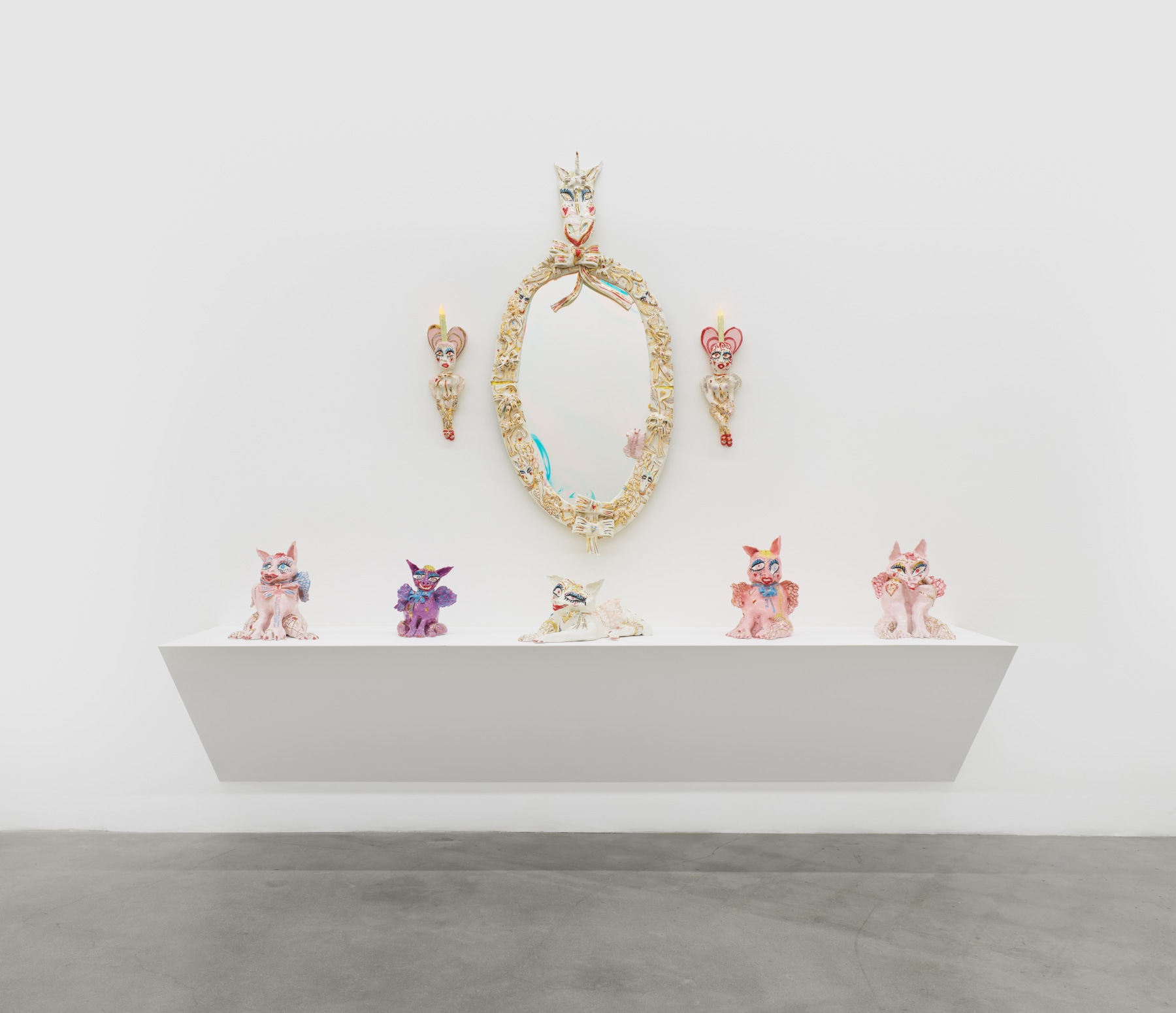 "I give you the secret of secrets. Mirrors are the doors through which Death comes and goes. Tell no one."
– Cocteau, Orpheus, 1925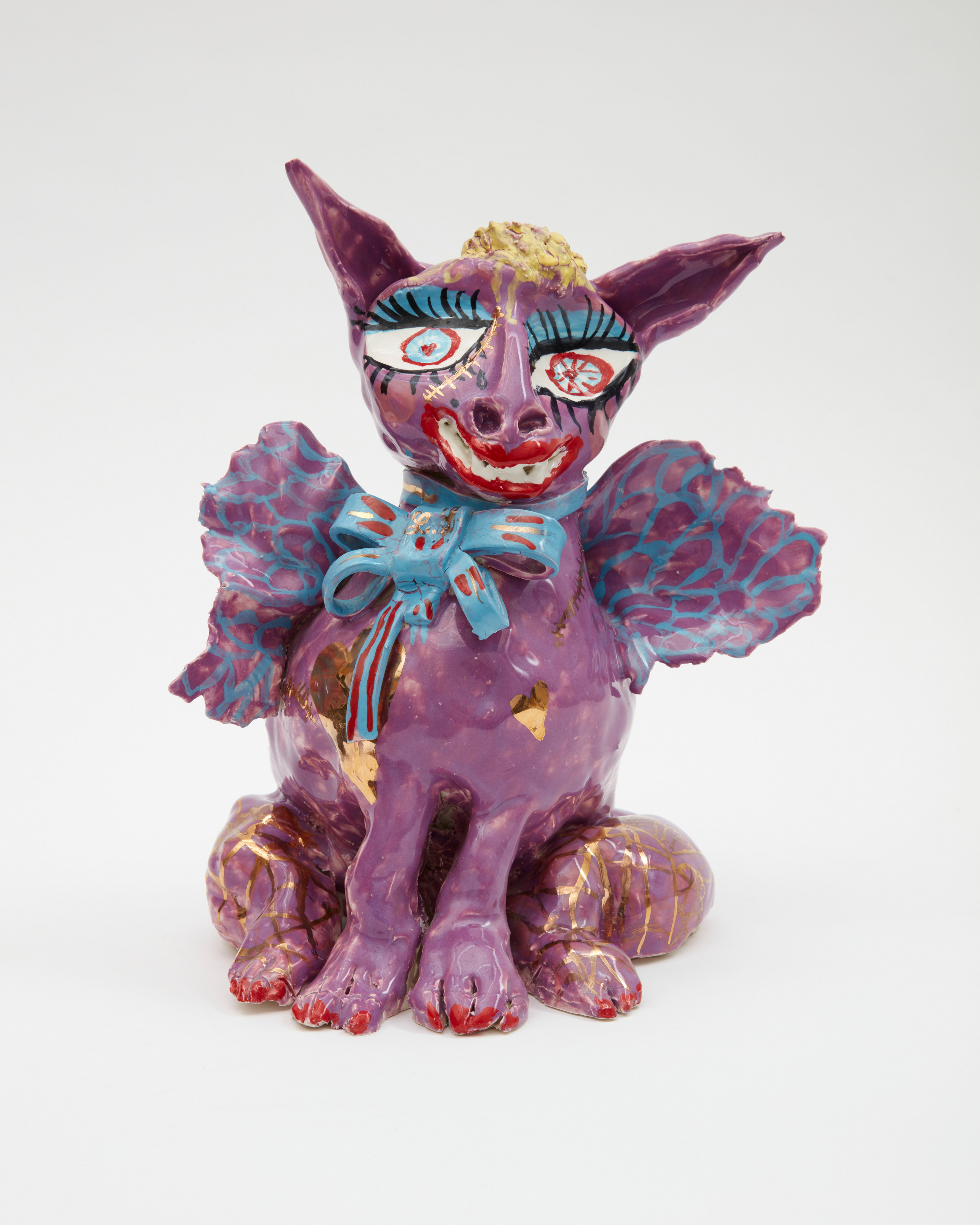 Influenced in equal parts by ancient and contemporary mythologies, Lucile Littot's works depict fantastical creatures which find the presence of the archetypal within Old Hollywood glamour, kitsch, Expressionism, and psychedelica. As these allusions pass through her hand, Littot conjures eternal spirits of cultural imagination, effortlessly collapsed within the artist's own psyche. We can see in the works the whimsical elements of her imagination, from her formal echoes of Chagall's magical creatures to the inclusion of materials like sugar in her formulas. Despite their fanciful qualities, however, the works suggest the desolate dreamscape that defines a centuries-old drive for perfection.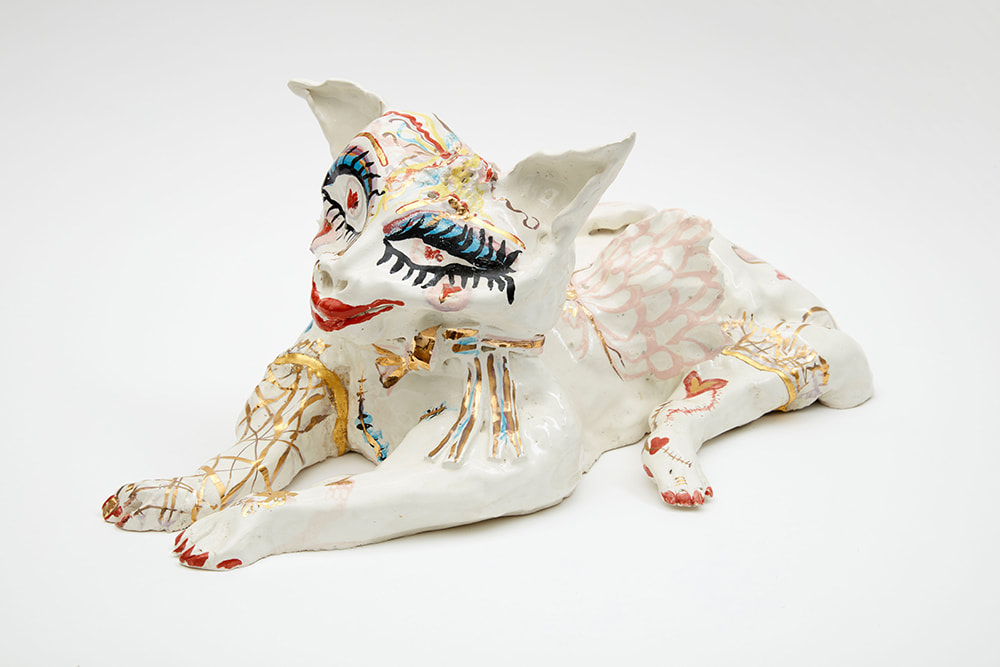 As the artist writes,

The figure of the angel and the androgynous being, present in each work, echoes Jung's writings from Psychology and Alchemy, where unicorns become symbols expressing the hermaphroditic being of alchemy, joining the androgynous figure of the Rebis, gifted with eternal youth and immortality. The wish of eternal youth is also fulfilled when one enters the sanitized premises of the plastic surgeons of Beverly Hills.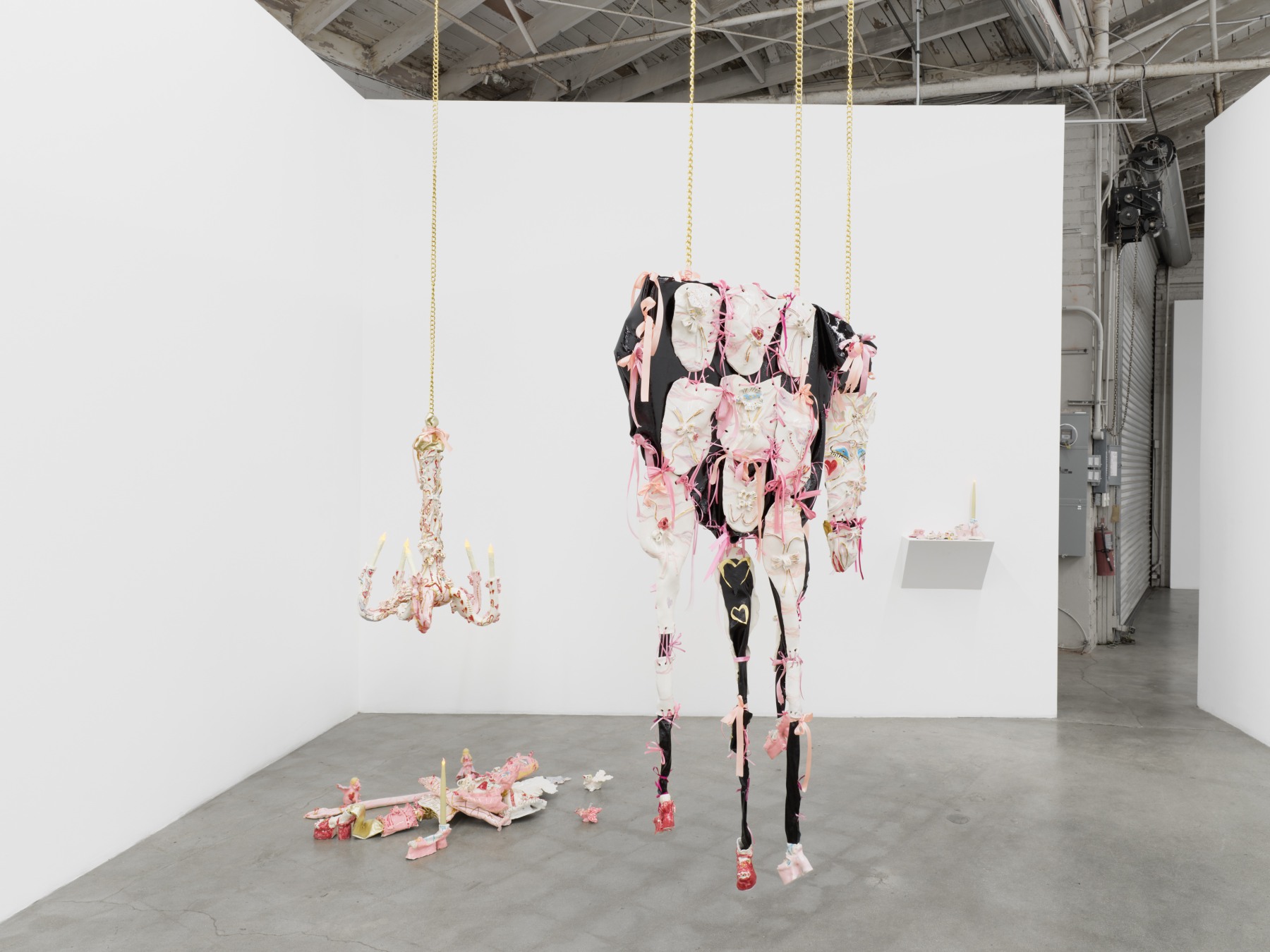 Finding the psychological charge of symbolism, Littot's figurines take on the electric presence of the fetish object, from whose singular form radiates a palpable energetic force, at once mythic and personal. Like Freudian totems the sculptures are inscribed with associations that fortify and expand the imagination, summoning the ghosts that have haunted human history. Some of these ceramics employ the Japanese kintsugi method used to repair broken ceramics with gold and glue, promoting the philosophy that every broken soul can be healed.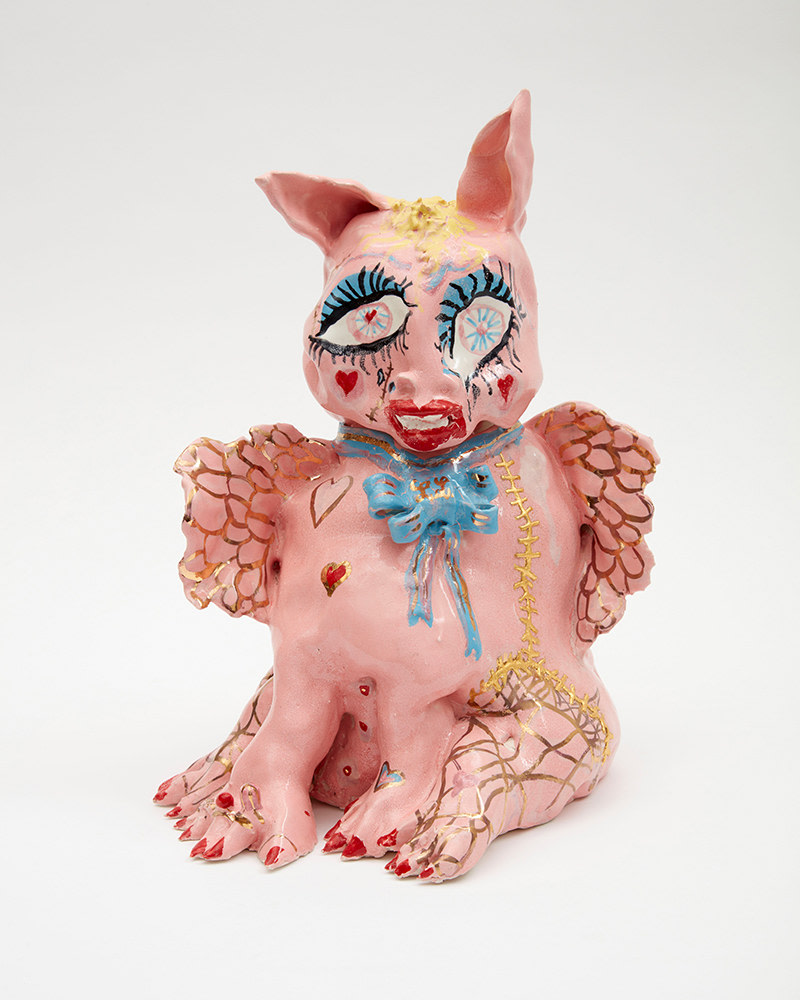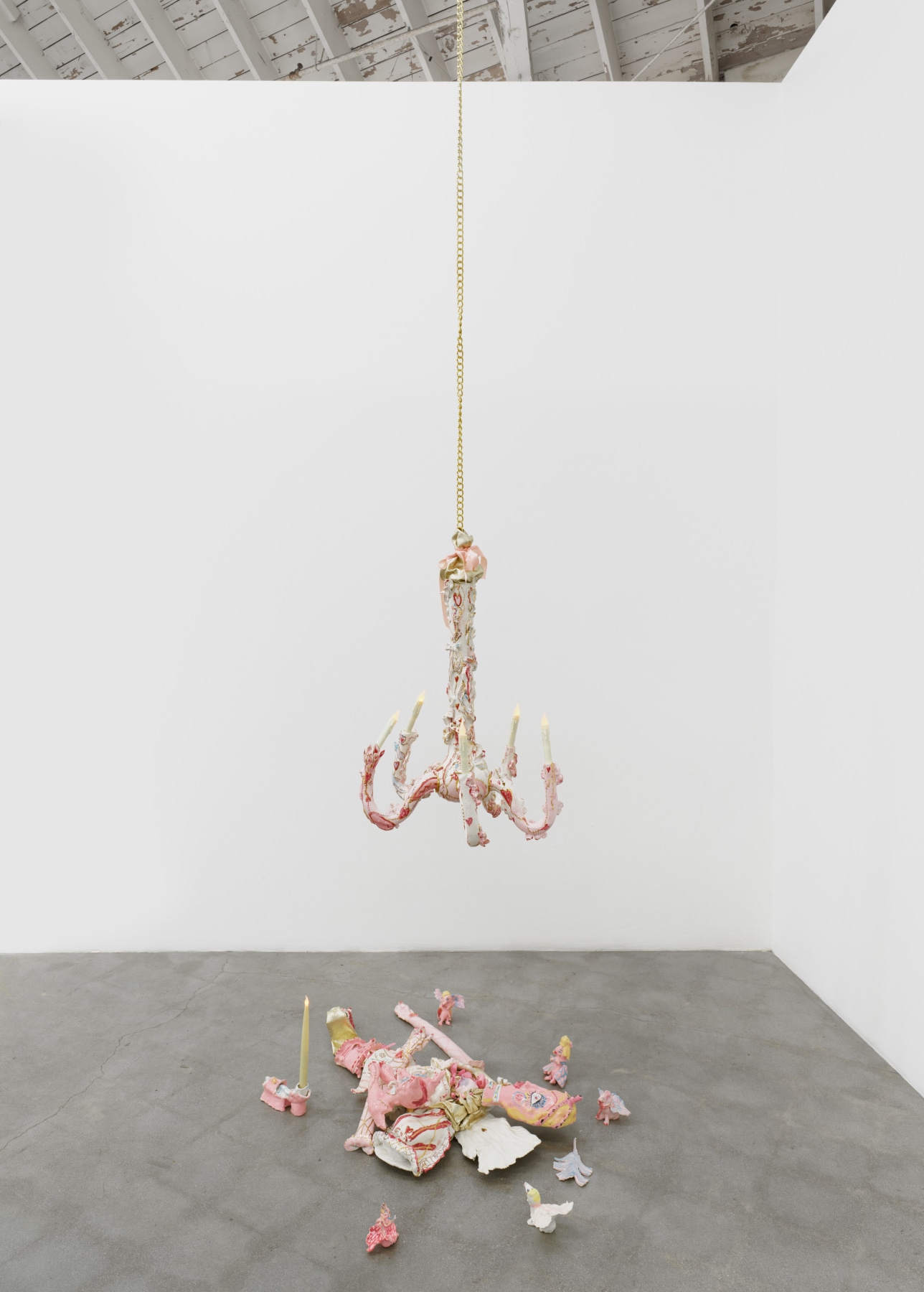 Littot explains,

The title of the exhibition is taken from a quote of a well-known foot and luxury fetishist, Andy Warhol. The fetish can be found in the inflatable dolls sold on the internet and delivered directly to your home (like Oskar Kokoschka, who asked Hermine Moos, the first manufacturer of rubber sex dolls in the 1900s, to make a doll in effigy of her former lover Alma Mahler, which he later burned and beheaded), to the grotesque beauty and mythical life of Fatales women, sex-symbols à la Jayne Mansfield, whose tragic death in a car accident even still resembles a staging; majestic Buicks still smoking in the night, luxurious wigs and jewels scattered throughout the cosmos, and a dead chihuahua that was later canonized and taxidermied to be exhibited at the Museum of Death on Sunset Boulevard. What could be better for a Beverly Hills Chihuahua?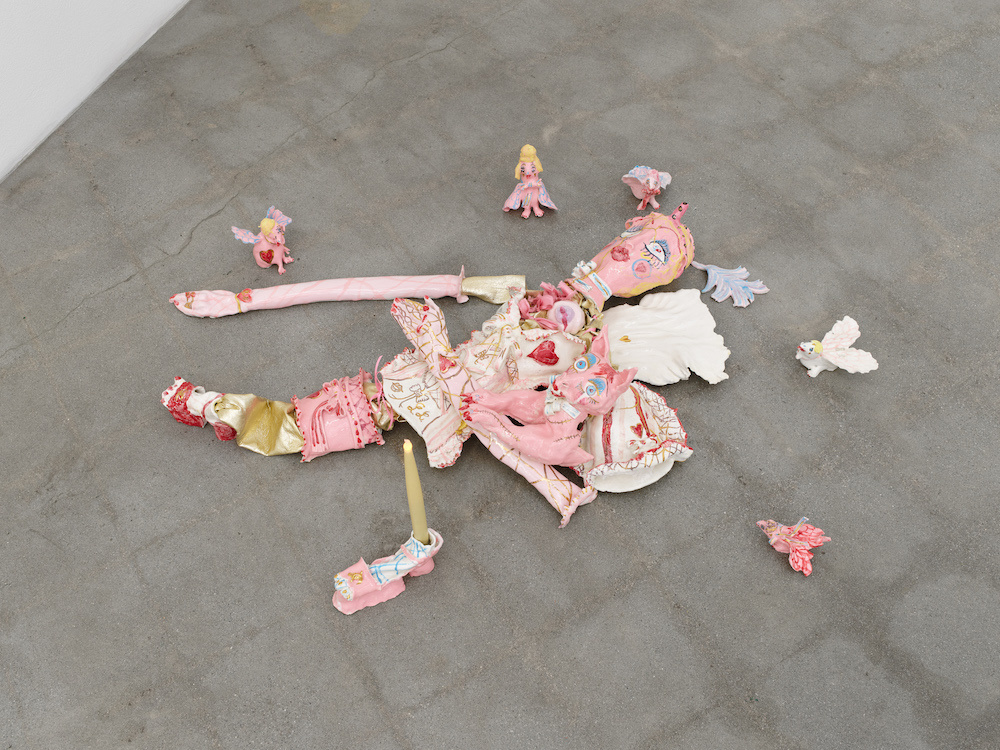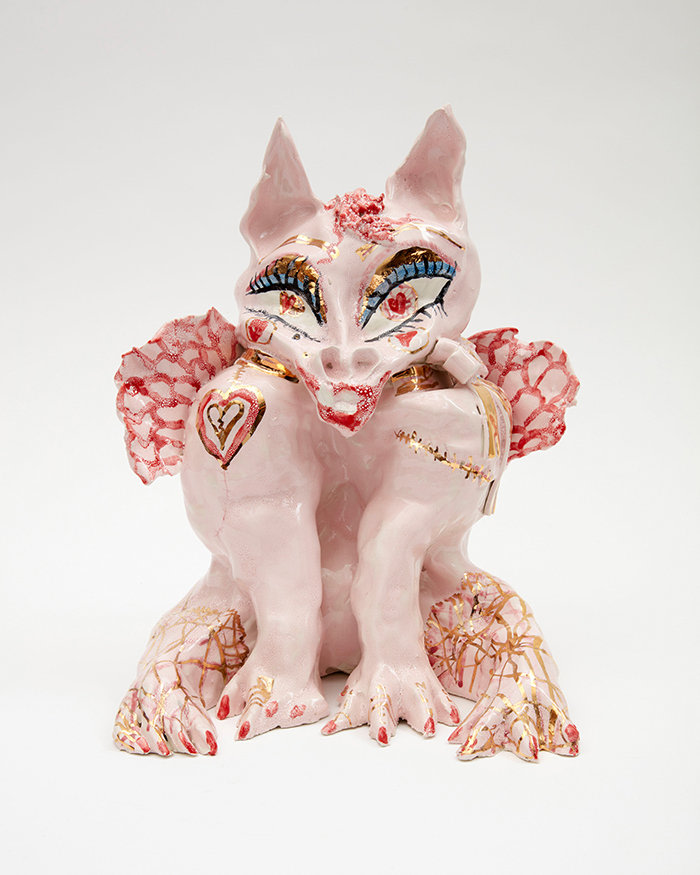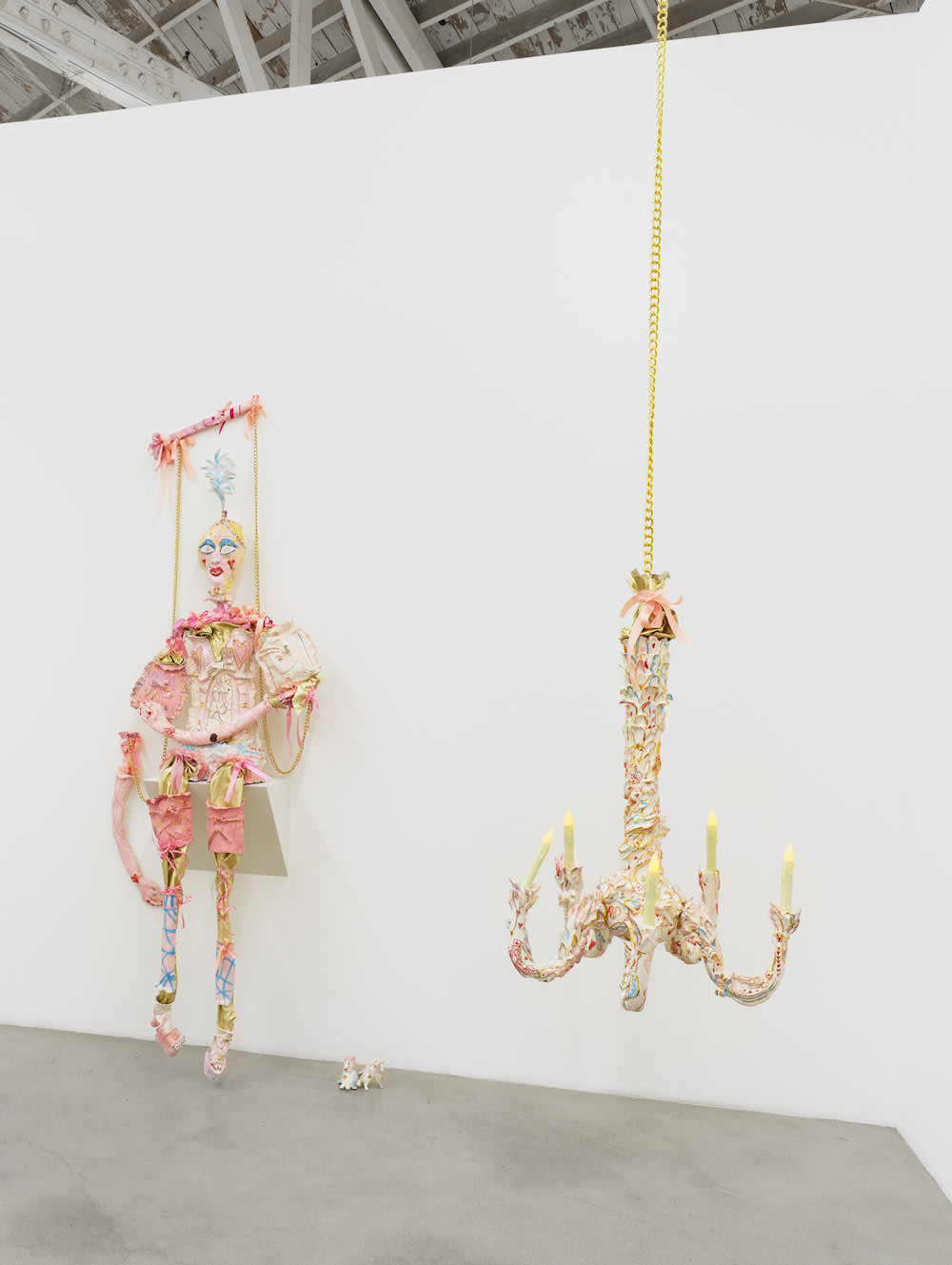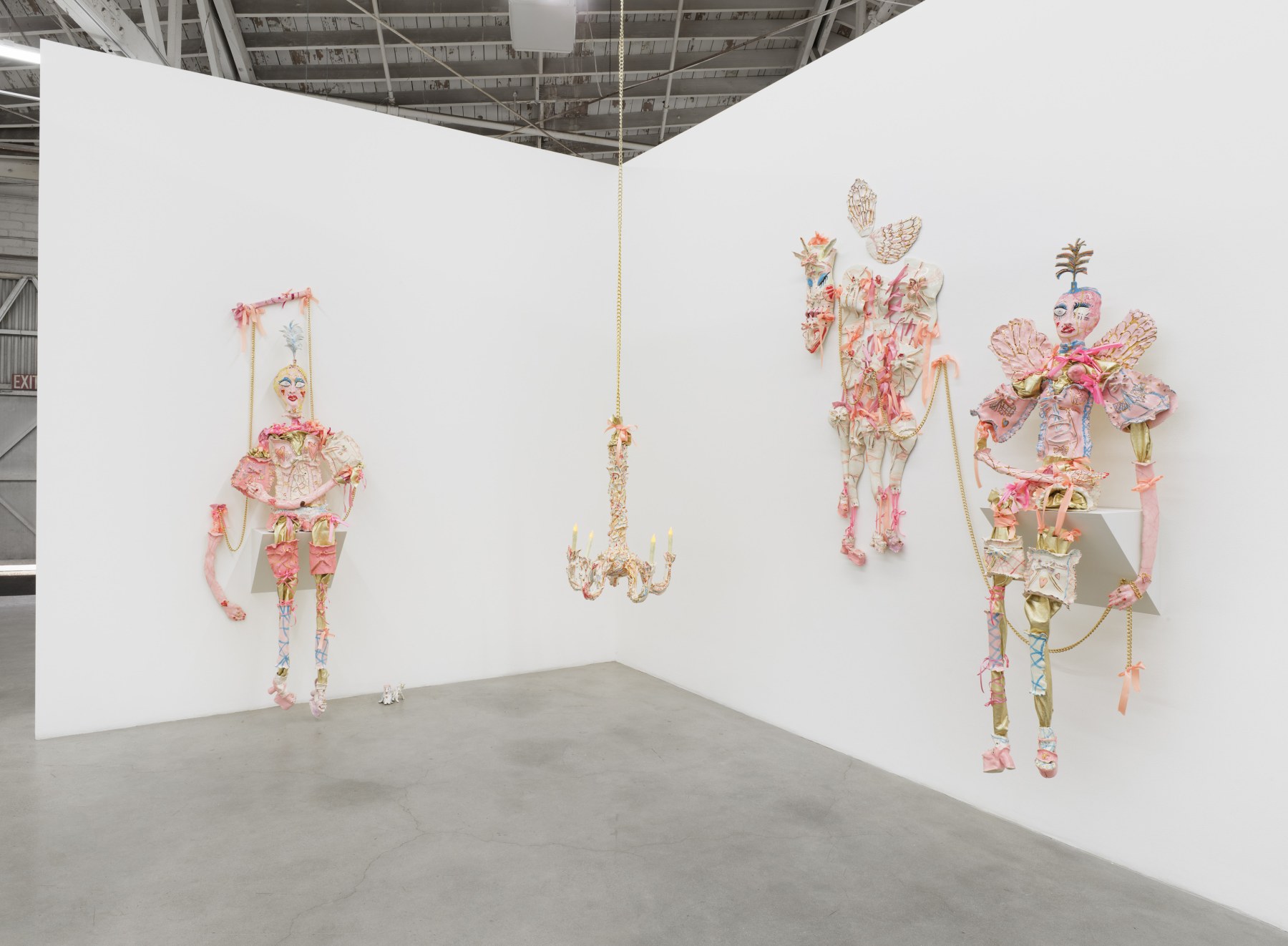 Playful yet devout, Littot's works are charms from a world of shared fantasy. The works are made potent by the artist's act of individual expression, the grisly yet euphoric past channeled through a singular vision. We can find in her grinning dogs the enduring specter of death and the intoxicating lure of legend.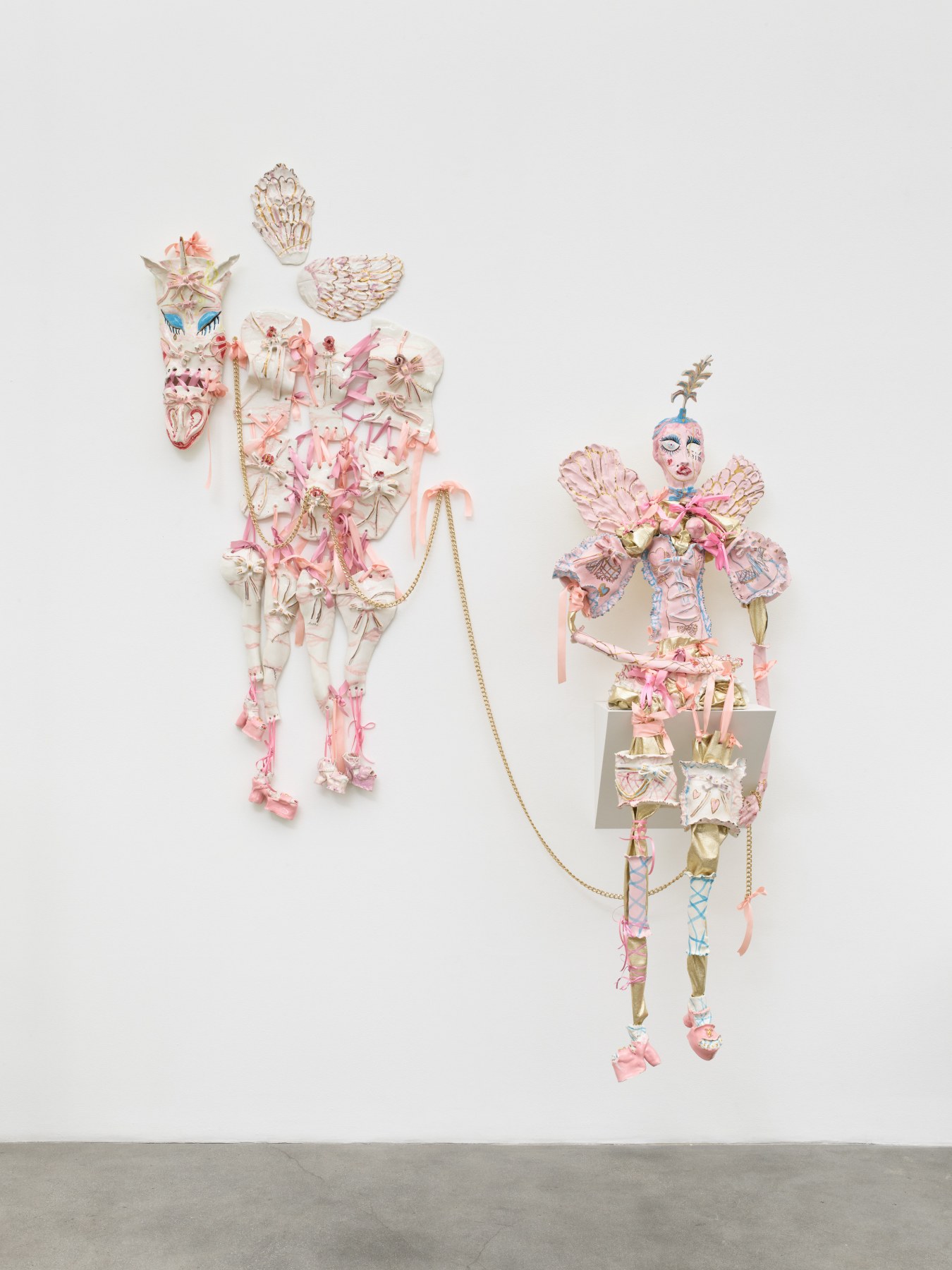 Lucile Littot (b. Paris, France, 1985) has presented solo exhibitions at Galerie Edouard Manet, Gennevilliers, France; New Galerie, Paris, France; Les Bains-Douches, Alençon, France; and Del Vaz Projects, Los Angeles, CA, among others. In 2019, she was nominated by Neïl Beloufa for the 20th annual Fondation d'Entreprise Ricard Prize. She will be included in the forthcoming group exhibition Ceramica, L'art du Feu at Musée D'art Moderne de la Ville de Paris, France. Other group exhibitions include Musée Regional D'Art Contemporain, Serignan, France; Espace d'art contemporain du Théâtre de Privas, Privas; Gare St. Saveure, Lille, France, as part of Lille 3000; Galeria Cuartos de Macinas, Mexico City; and SADE, Los Angeles, CA, among others. She has presented video work at The Underground Museum, Los Angeles, CA and Art et Essai at Festival Côté Court, Pantin. In 2020, she was an artist-in-residence at Ceramica Suro, Guadalajara, Mexico.

Installation photographs by Marten Elder.