Night Gallery is pleased to present In the Garden, a solo exhibition of new paintings by Michelle Rawlings.

Rawlings' newest paintings are taken from photographs from the runway show for Virginie Viard's Spring 2020 haute couture collection for Chanel, held at the Grand Palais in January 2020. Reveling in the collection's overt homage to French Impressionist painters, Rawlings reinvents these contemporary photographs in the manner of the 19th-century works that inspired them, as if restoring this imagery to its place in history. The repeating framing of the close-cropped compositions, however, is distinctly informed by contemporary photography, as suggestive of Vogue.com as the French salon.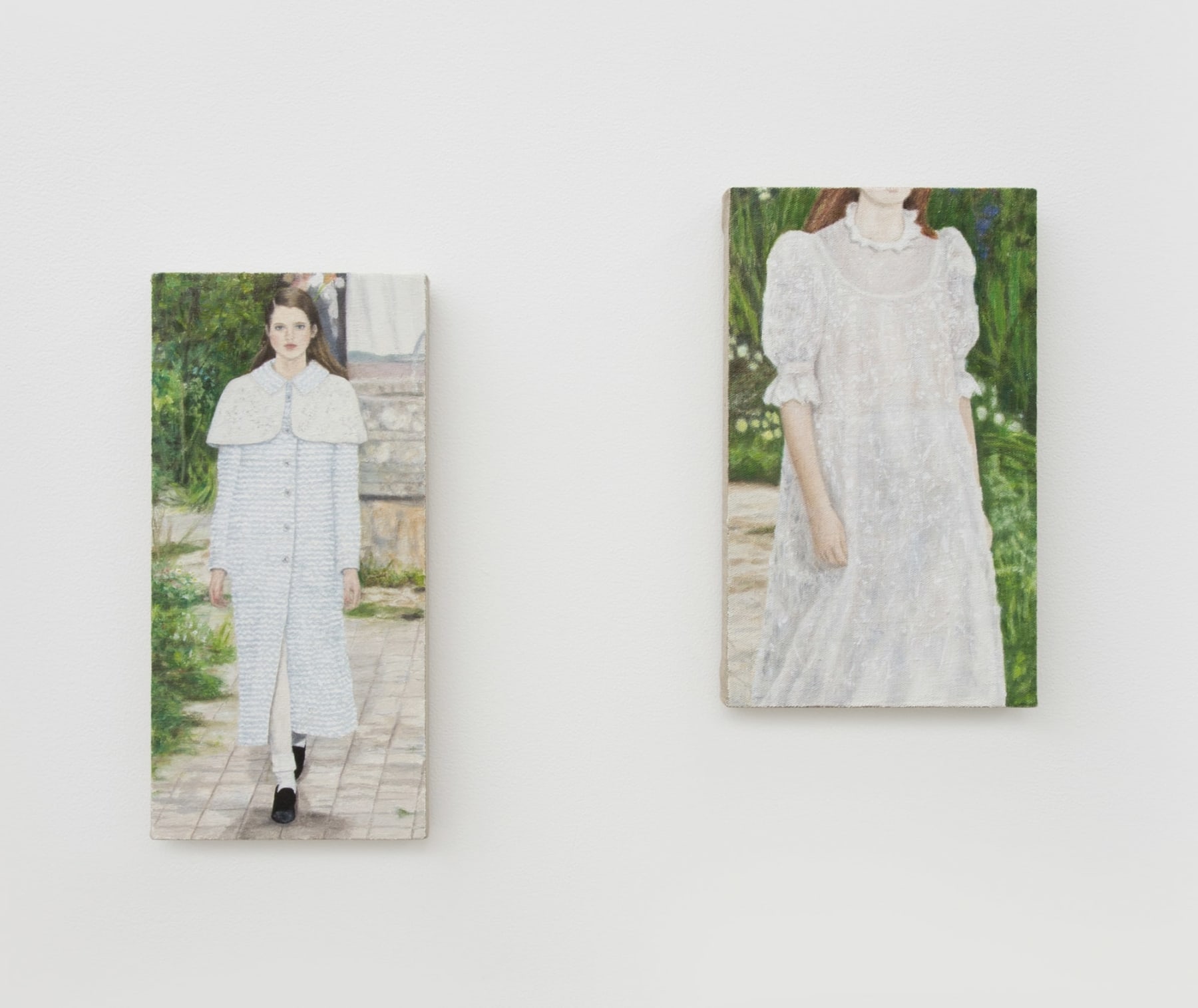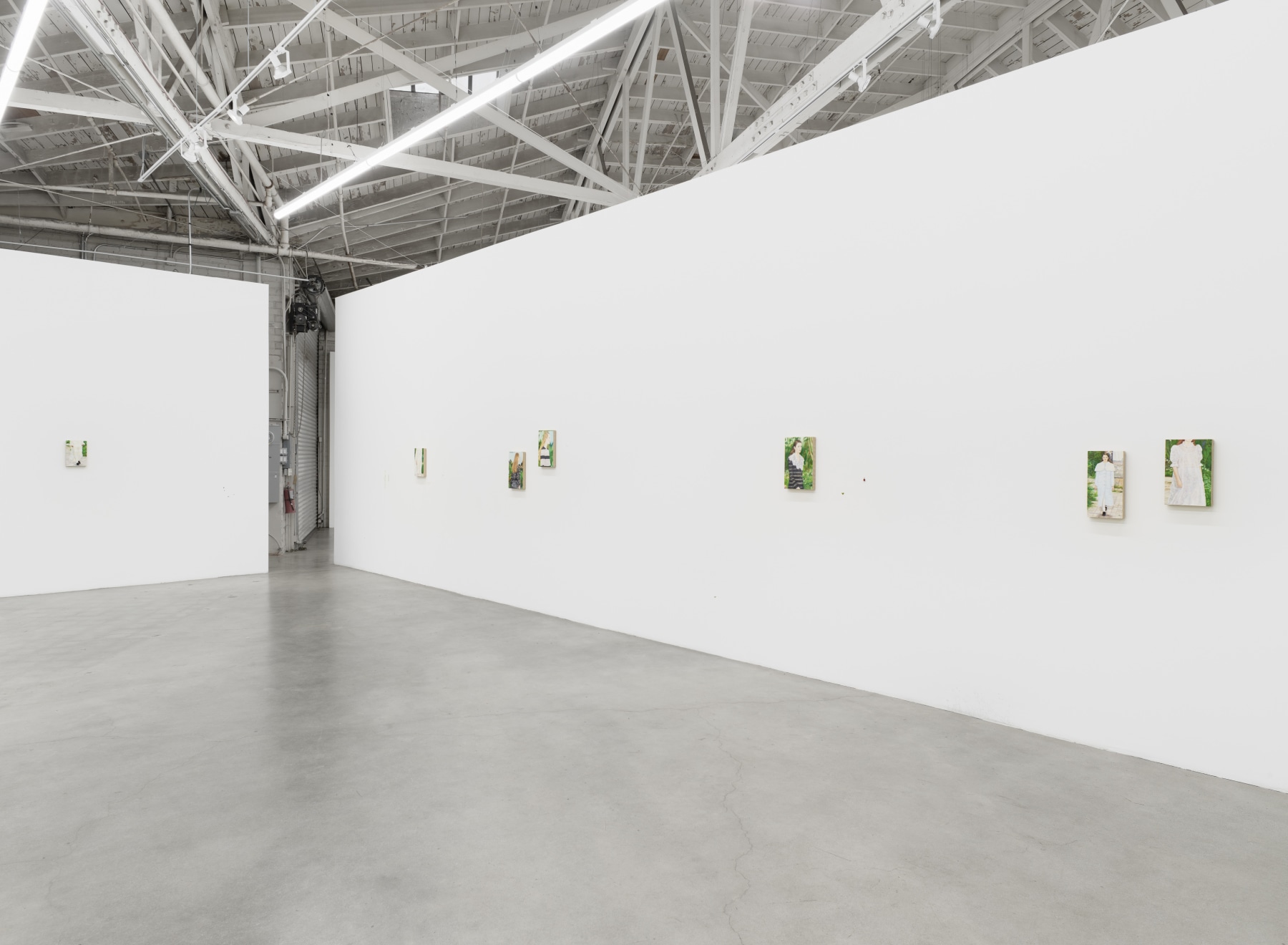 Rawlings' practice is not characterized by a signature style or a recurring subject; rather, each series assumes its own distinctive approach, responding to the dictates of genre and the artist's personal attachments to her subjects. Taken altogether, Rawlings' disparate works evoke the incoherent stream of images that populate our daily experiences, hearkening in equal parts to the space of the museum and to the digital mood board, paying equal reverence to both. Rawlings embraces the terms of each new project without irony, finding authenticity in the dispensation of style and offering the suggestion of a holistic worldview. The works speak to our ability to live vicariously through images. An exploration of the feminine psyche and the theme of coming of age are touchstones of the artist's body of work, though they are taken up anew within each series, without a singular vocabulary.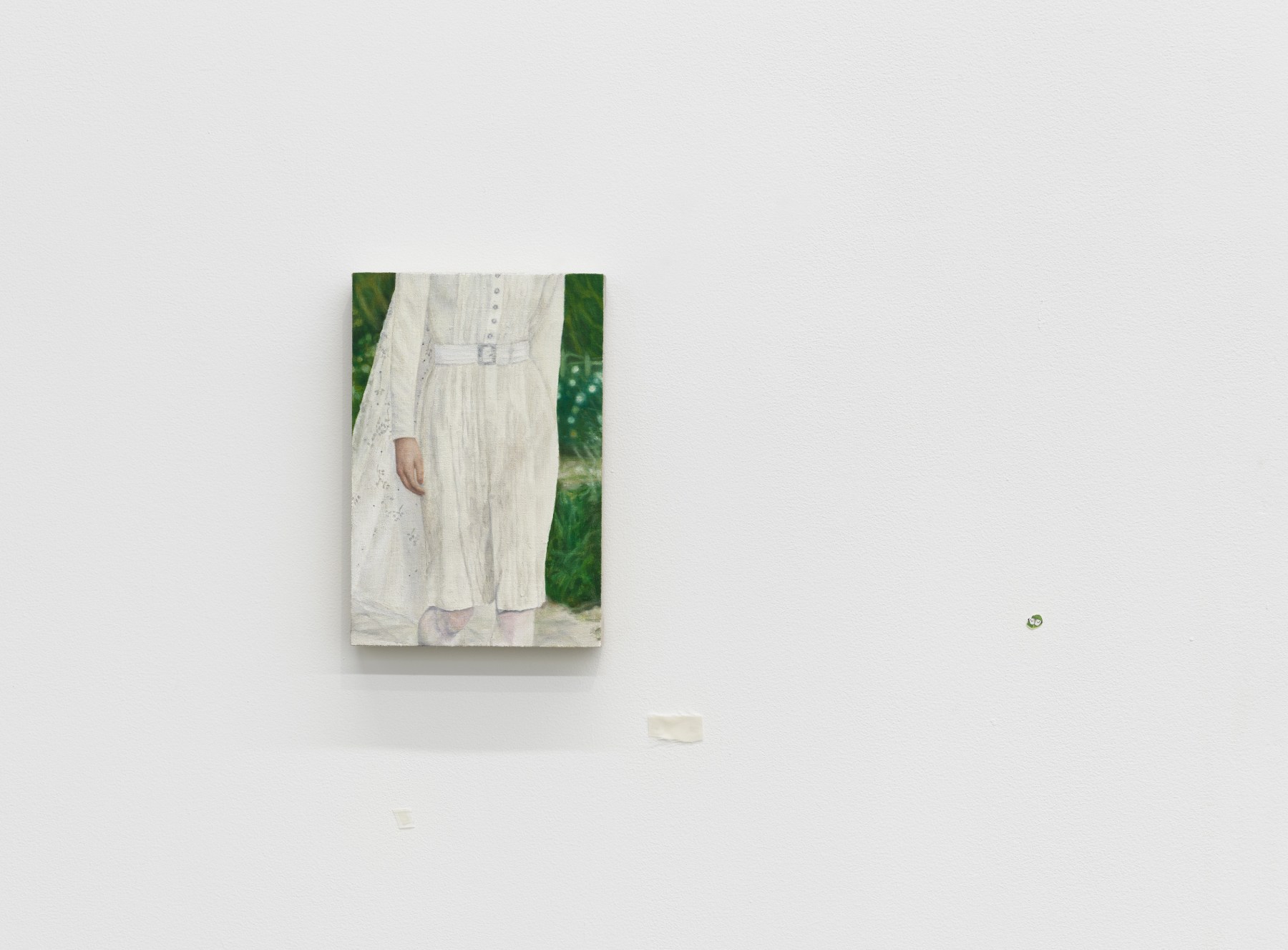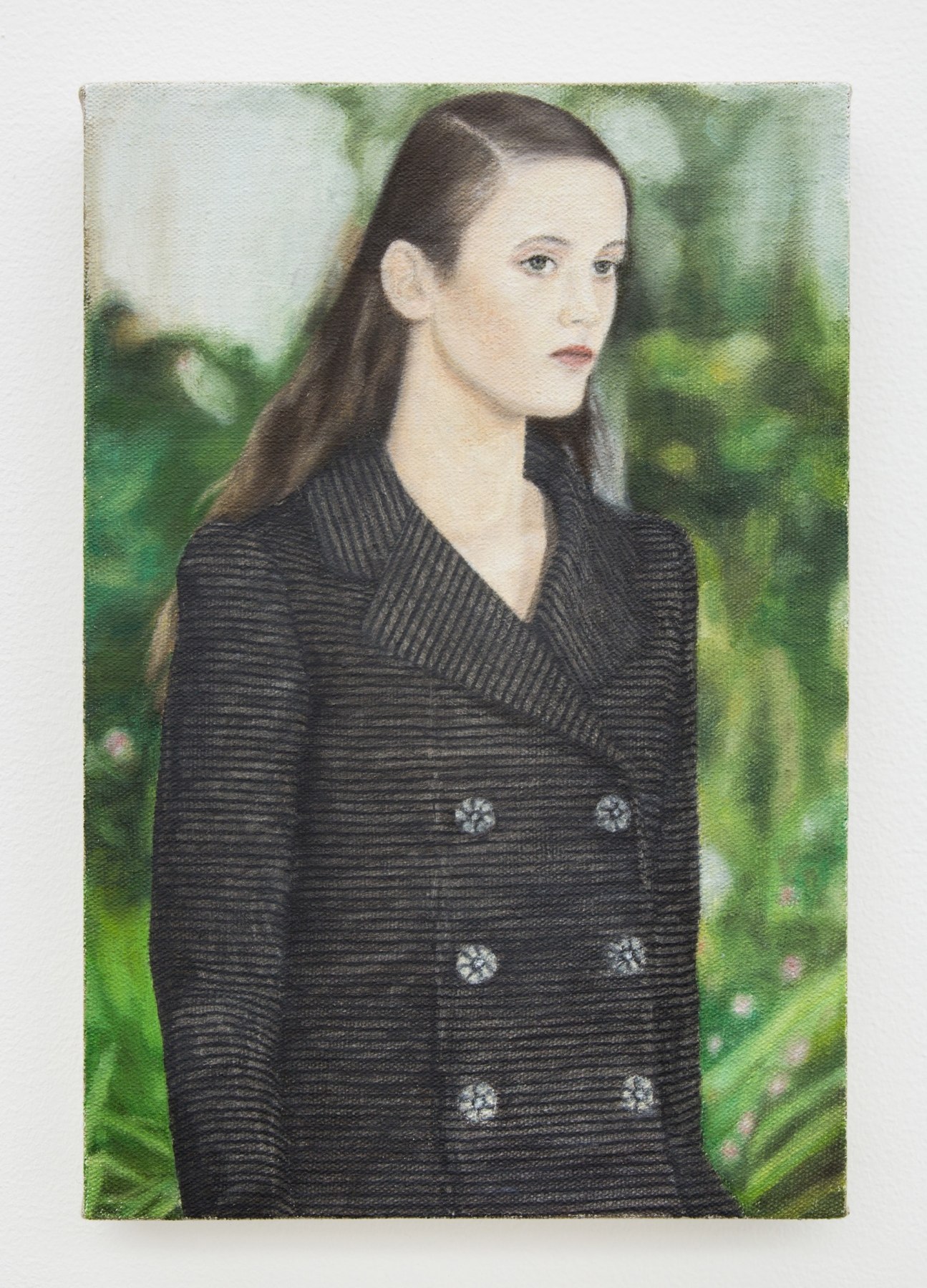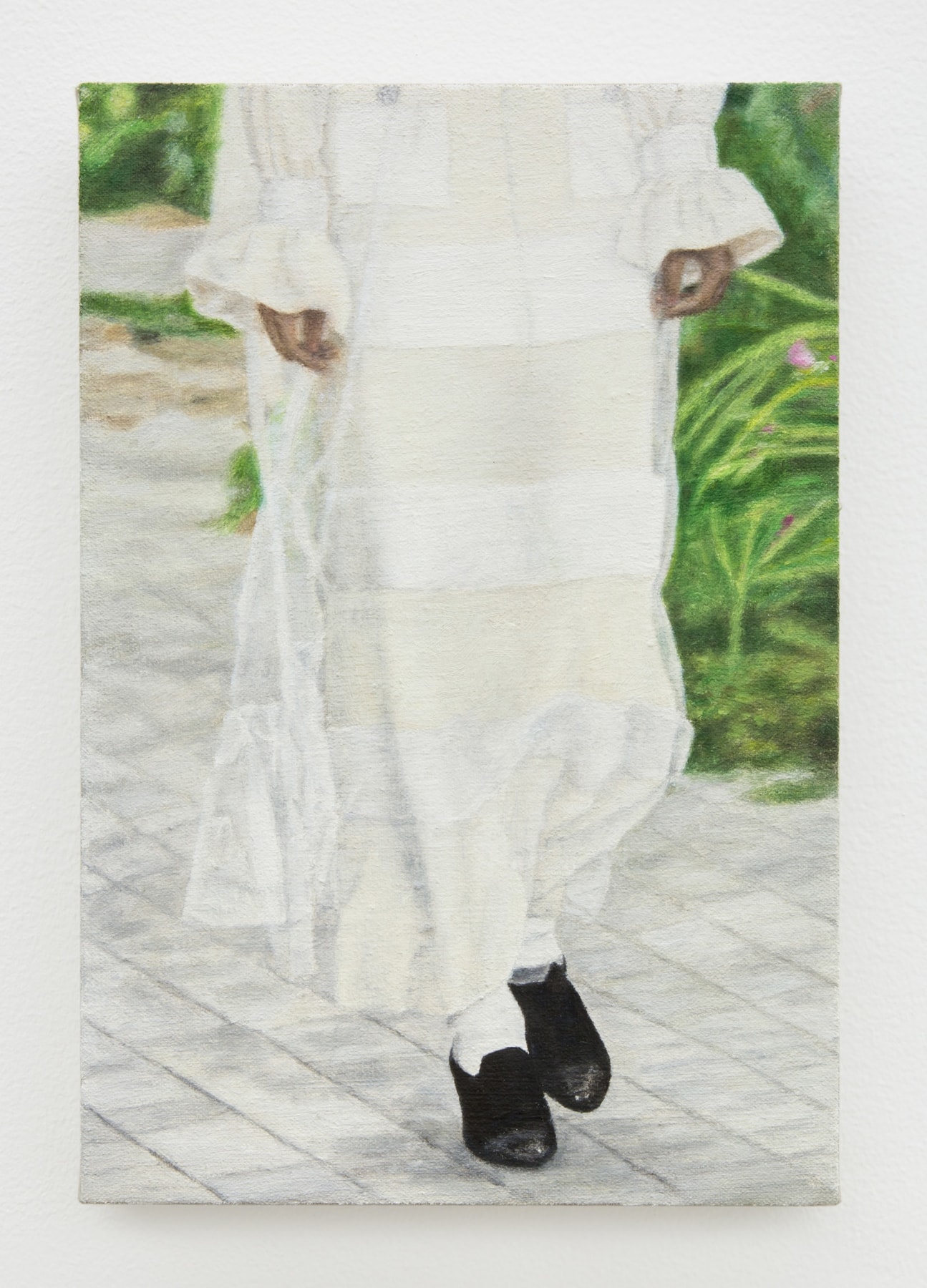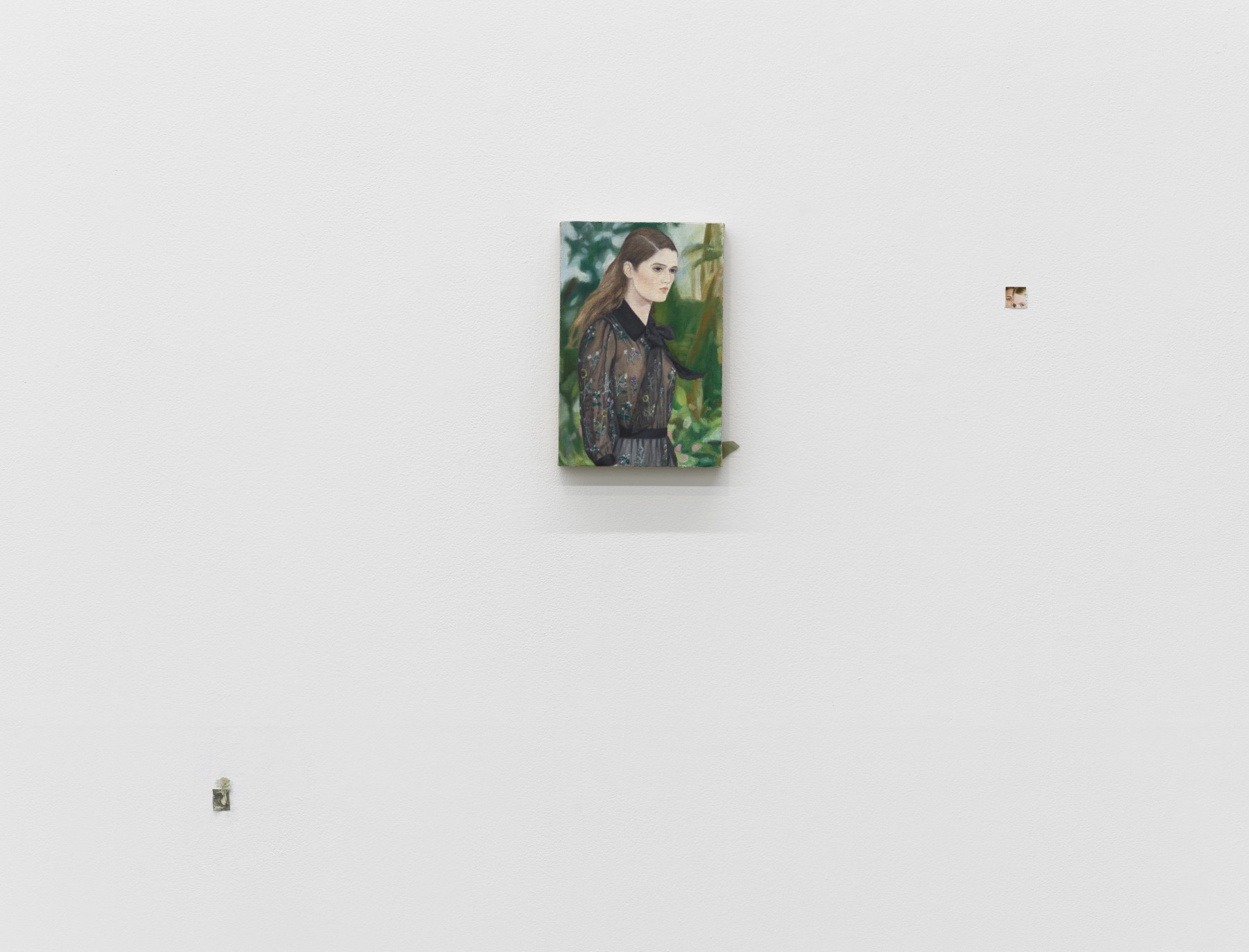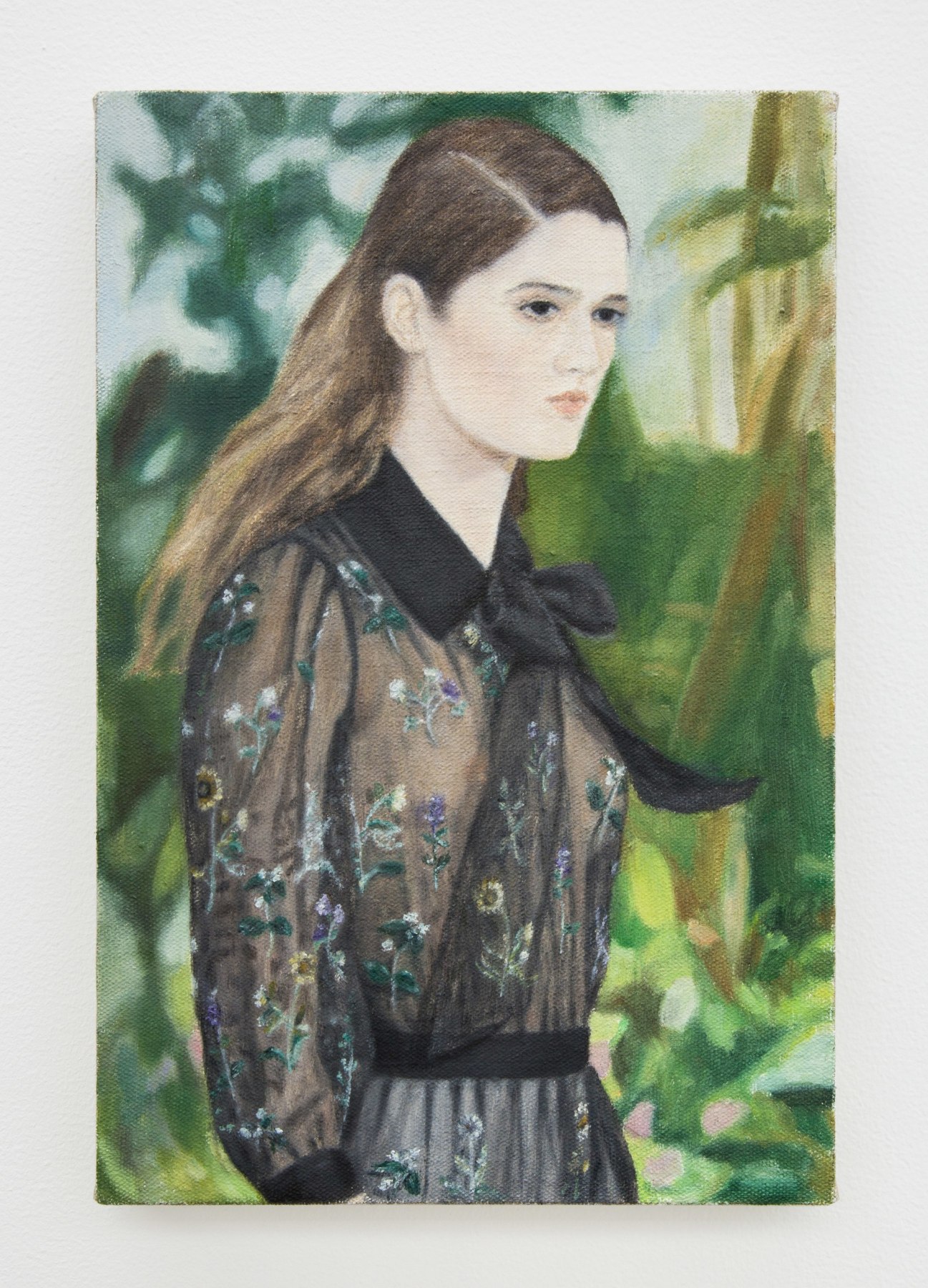 There is a deadpan quality to Rawlings' work, which invites and rejects analysis simultaneously. The paintings elide the commentary that is expected of them within a contemporary gallery context, bringing the viewer back to an experience of perceptual transcendence. They ask to be experienced like couture, testaments to the handmade and its ability to capture the imagination.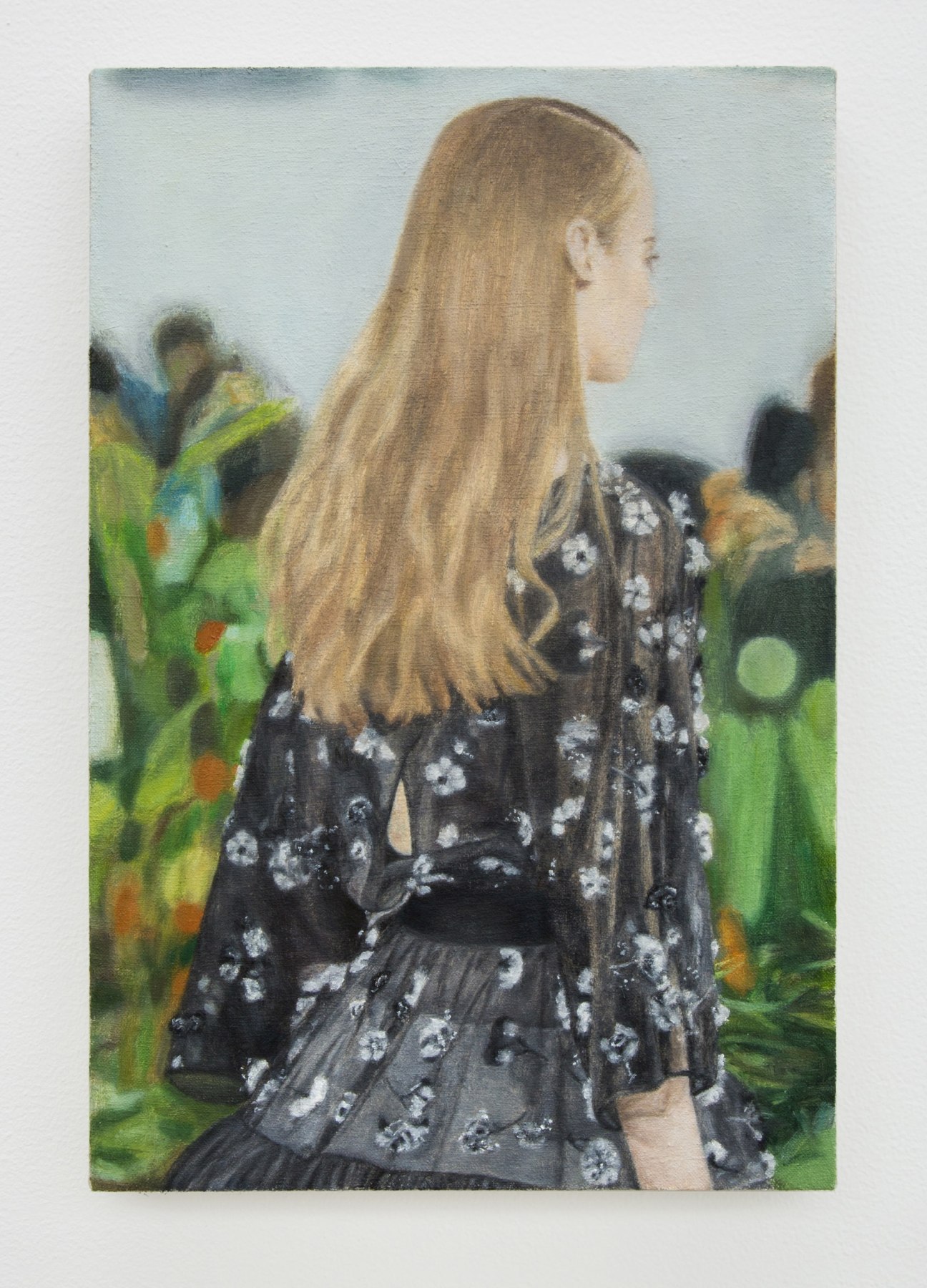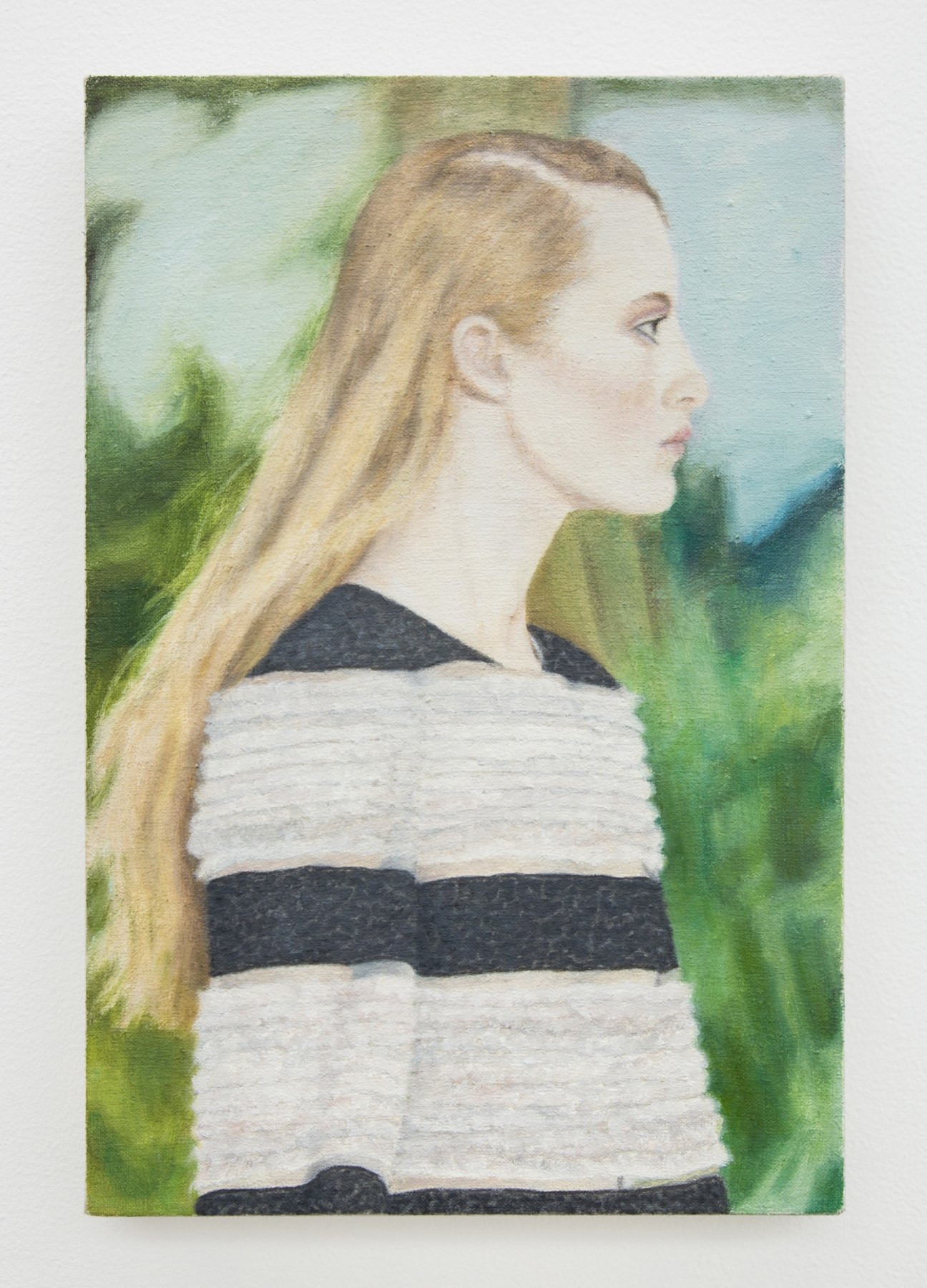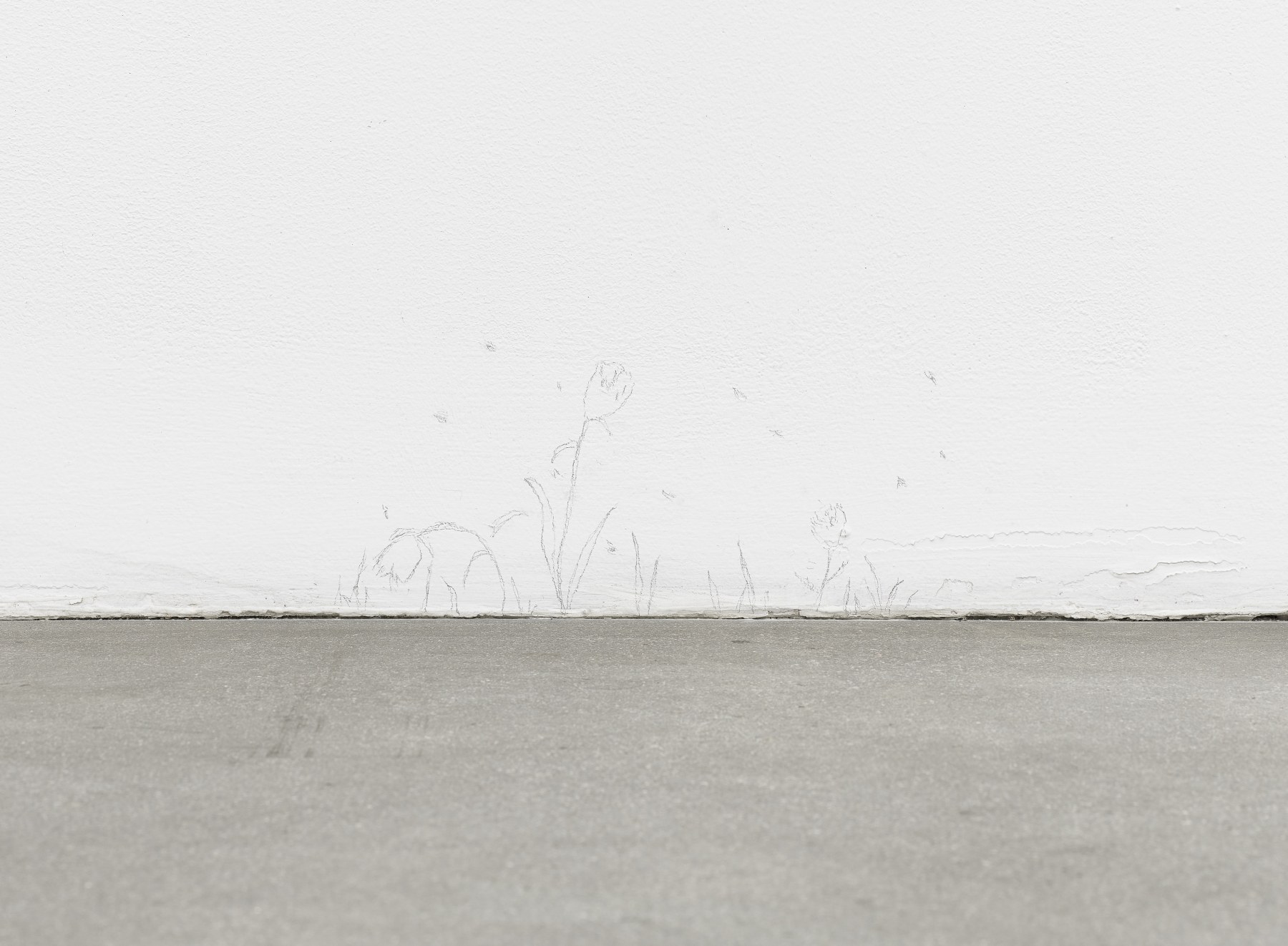 Michelle Rawlings has presented recent solo exhibitions at And Now Gallery, Dallas, TX; Shane Campbell Gallery, Chicago, IL; Raster, Warsaw, Poland; and The Goss-Michael Foundation, Dallas, TX. She has been included in group exhibitions at the Rachofsky Warehouse, Dallas, TX; The Power Station, Dallas, TX; Misako & Rosen in Tokyo, Japan; Galleri Rostrum, Malmö, SE; KoncertKirken, Copenhagen, DK; The Dallas Contemporary, Dallas, TX; and Talley Dunn Gallery, Dallas, TX.

Installation photographs by Marten Elder