Night Gallery is pleased to present La Brea and the River, an exhibition of new watercolors by Sterling Wells. This is the artist's first solo exhibition at Night Gallery. His work was included in the group exhibitions Grey Garden, 2019, and Majeure Force, 2020.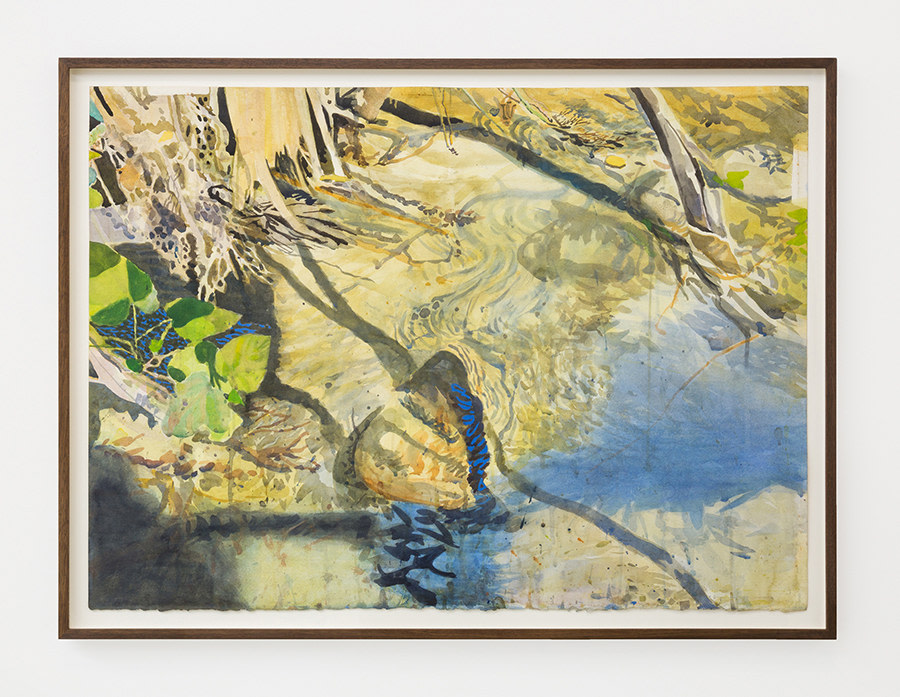 Sterling Wells' plein-air watercolors depict the forgotten waterways and terrain vague of Los Angeles, capturing moments of unexpected beauty with a distinct sense of transience. The artist's process finds him immersed in his surroundings, drawing from their resources to create intimate compositions. Wells' sites of choice find instances of natural splendor amid human encroachment, revealing L.A.'s fraught ecological history as one still playing out before our eyes.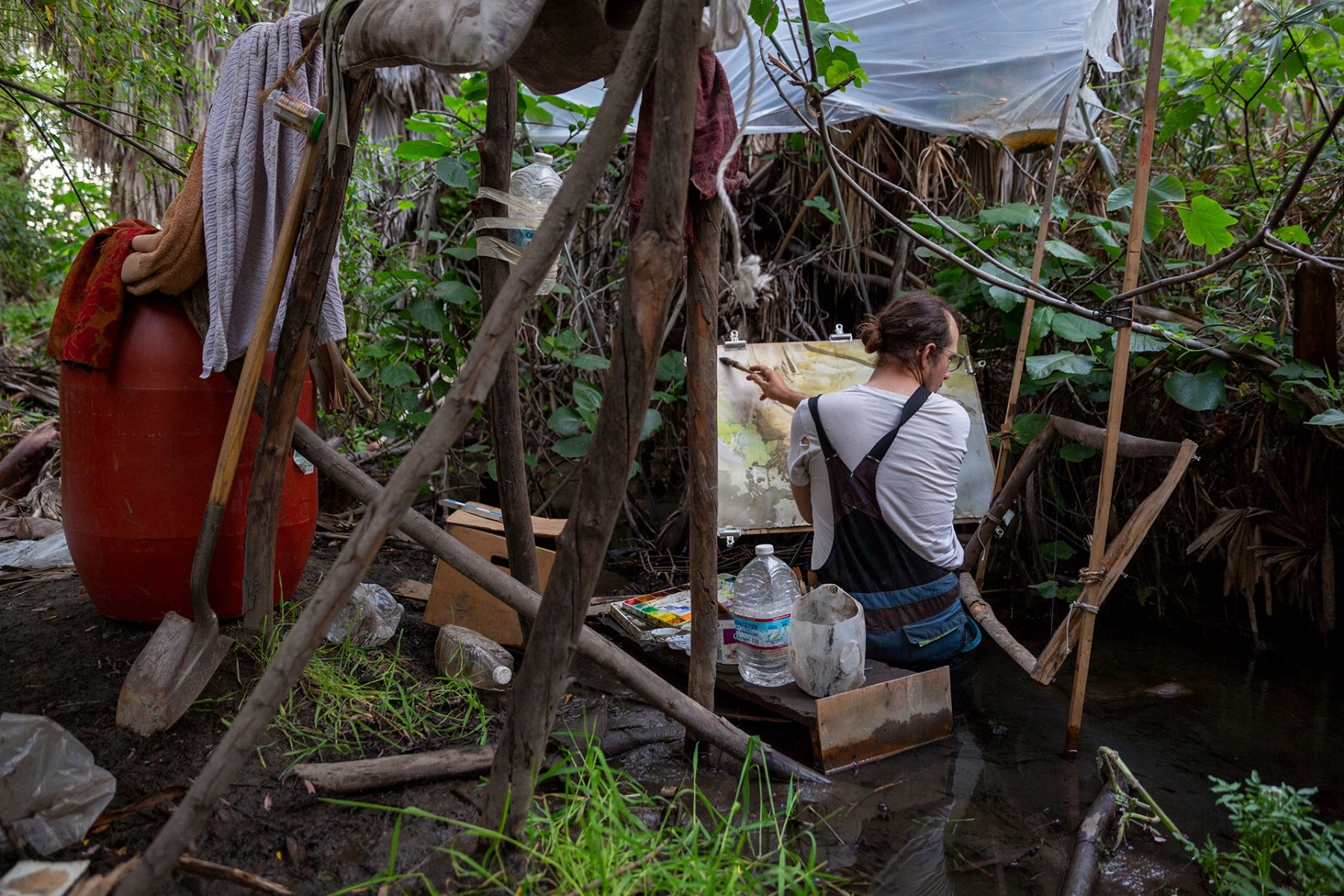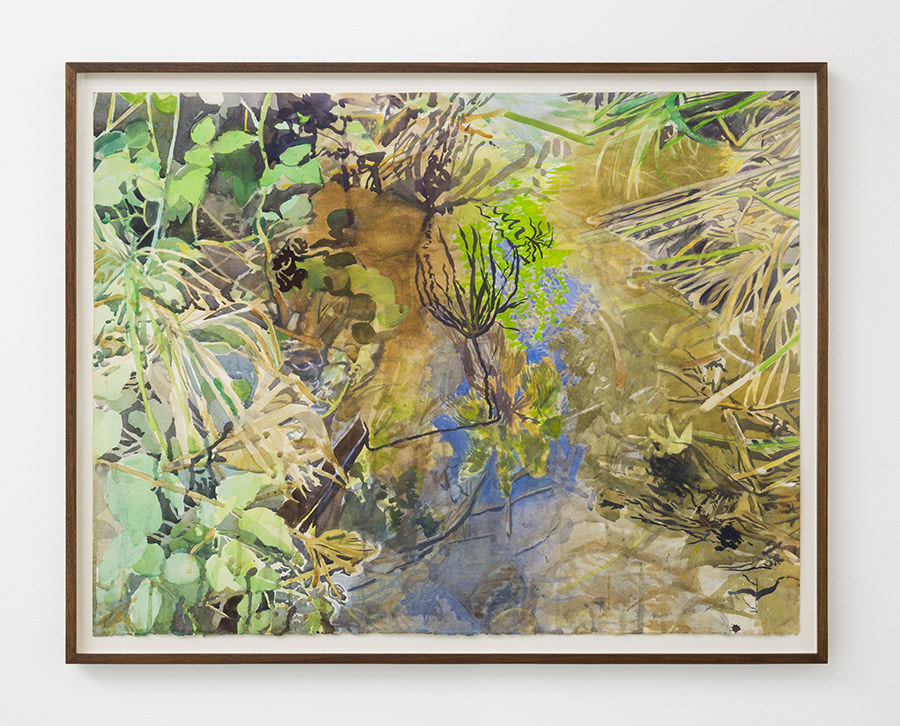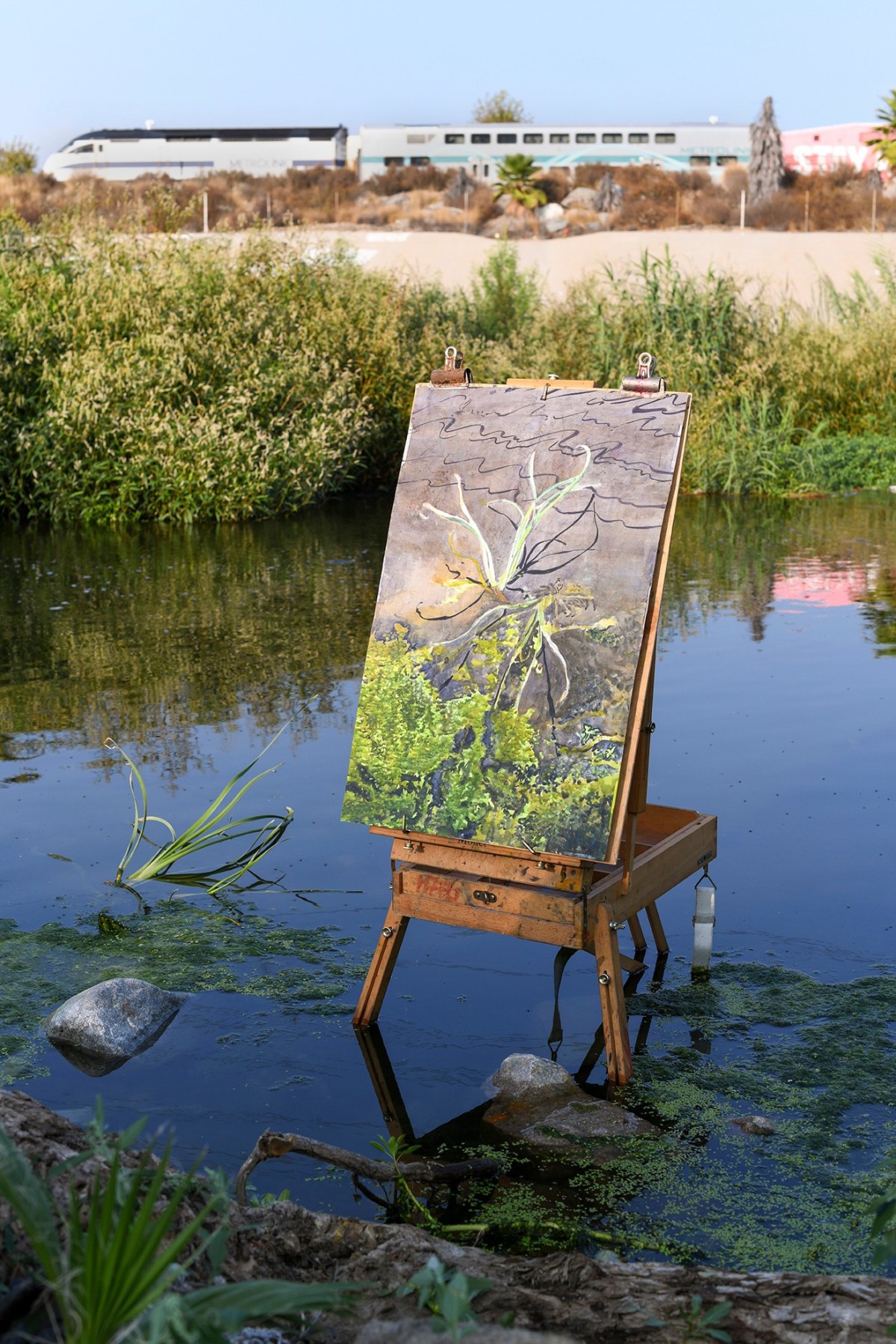 Wells' watercolors are characterized by a distinctly diaristic spirit, standing as testaments to fleeting moments of transcendence. Many of the works are painted as the artist stands literally immersed in his surroundings, waist-deep in the Los Angeles River and the Arroyo Seco. Using water from the city's rivers as his medium, he conjures the instantly recognizable haze of Los Angeles light. Other watercolors depict an overgrowth of wildflowers at the La Brea Avenue entrance to the 10 Freeway, in vibrant bloom amid the trash and debris beside the onramp. While the works overtly speak to traditions of landscape painting, they bear comparison to photography, both for their eye-level framing and their documentation of singular moments in time.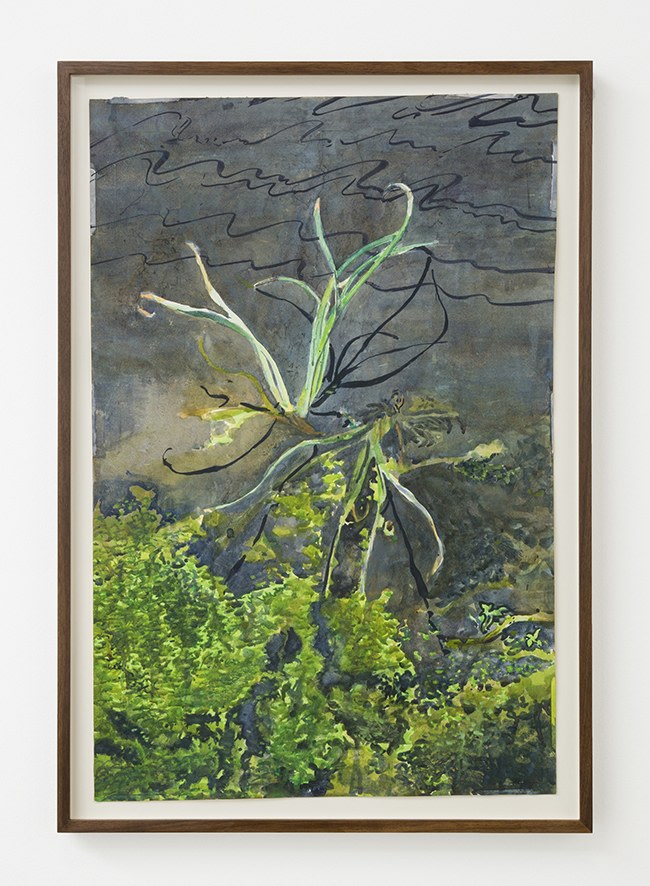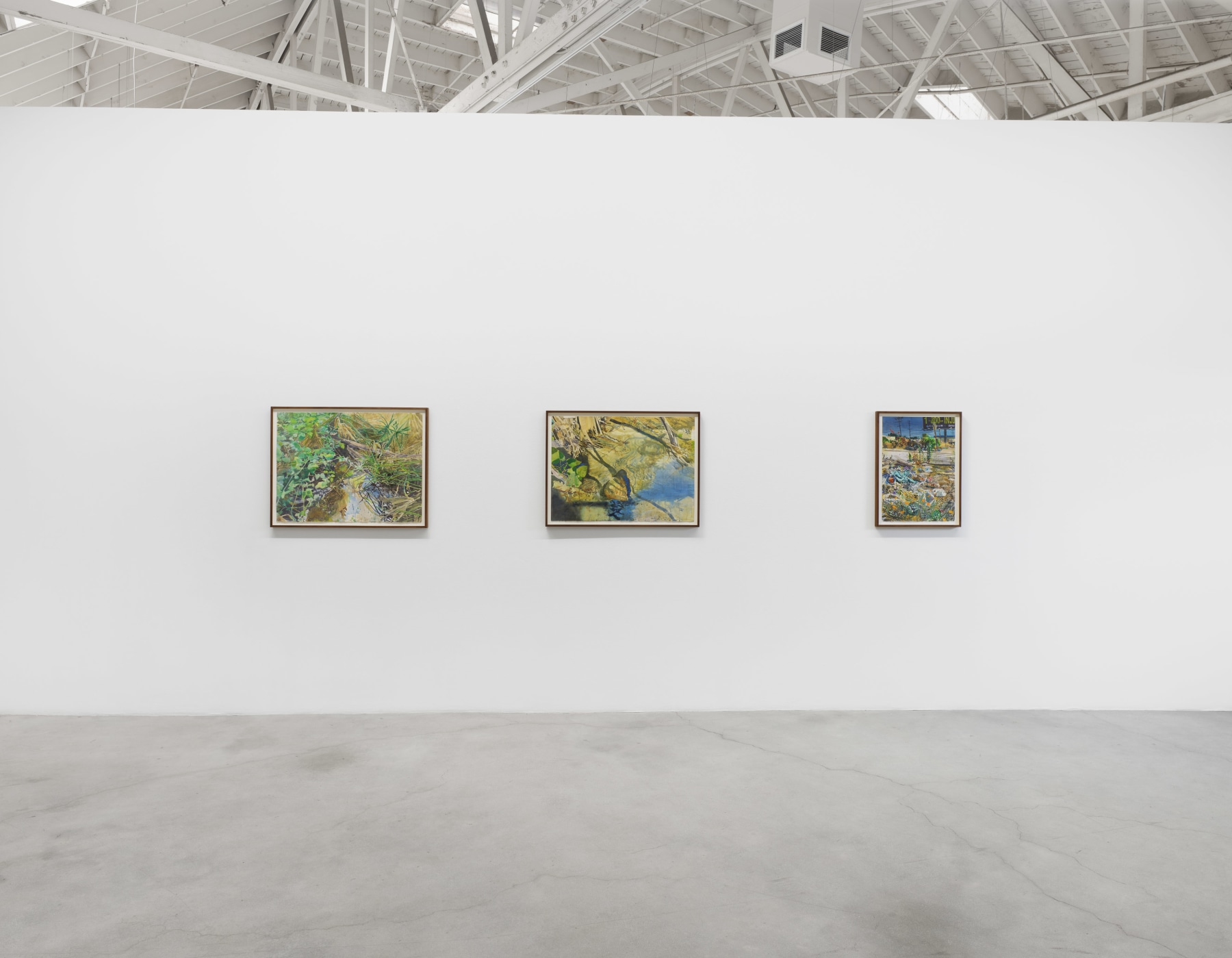 The artist's work is accompanied by a journaling practice which chronicles in equal parts his investigations of the city, his contemplations of nature, and his explorations in the forbidding medium of watercolor. Out of Wells' firsthand expeditions through Los Angeles emerges a research-driven project, as he traces the historical origins of the conflicted landscapes that appear in his work. The exhibition's title speaks to the city's history as an improbable result of large-scale colonization. Though this history is underrepresented, Wells' paintings find its presence in plain sight. As the artist writes,
La Brea means tar in Spanish, synonymous with oil, the substance that created the conditions for Los Angeles to exist. The oil was here first. The water came second. A city that should not exist, an artificial oasis in the desert, is made possible by pumping billions of gallons of water from distant mountains to flood these desert valleys, which is first made possible by pumping the compressed remains of ancient organisms to the surface of the Earth's crust to burn.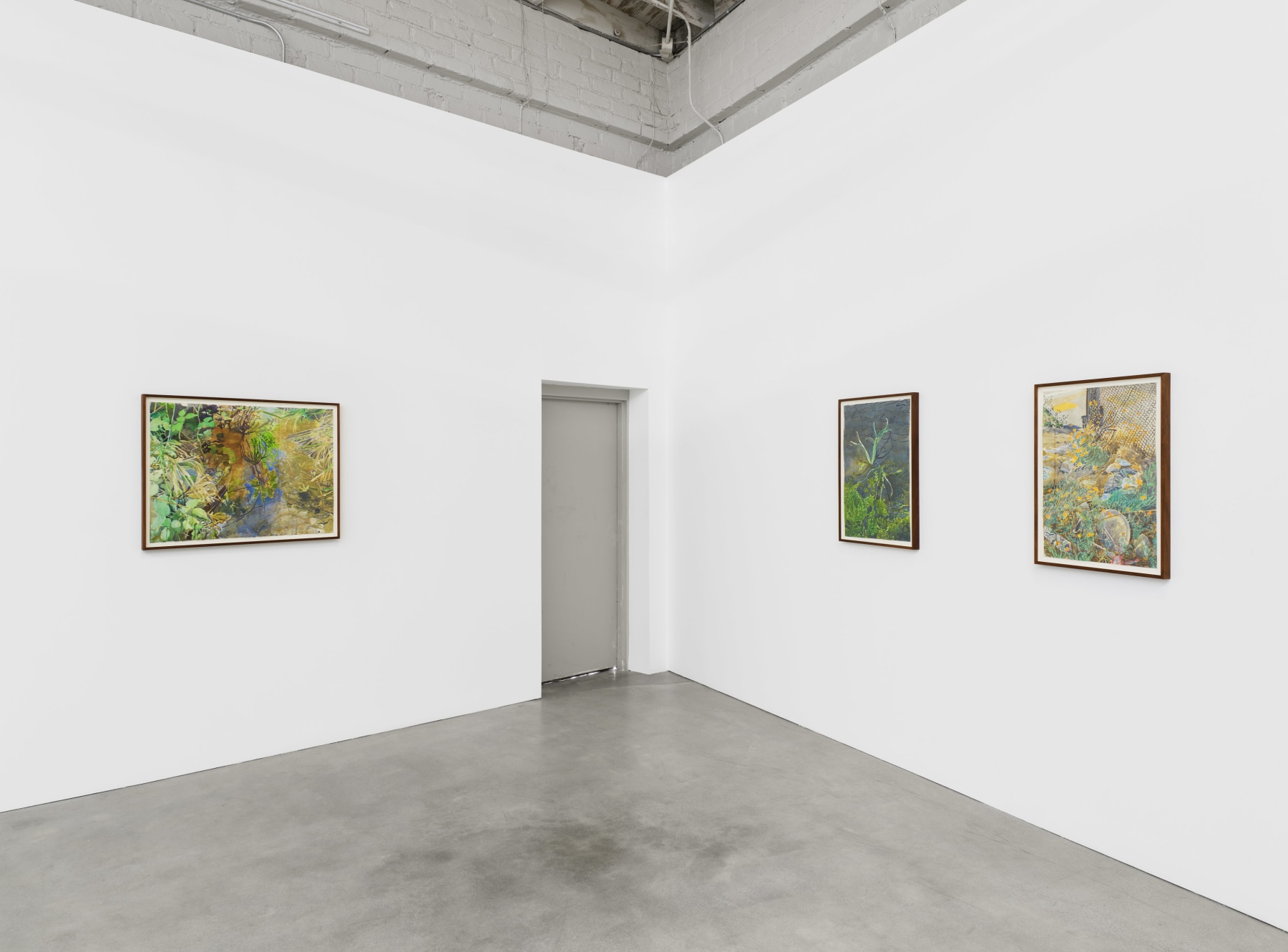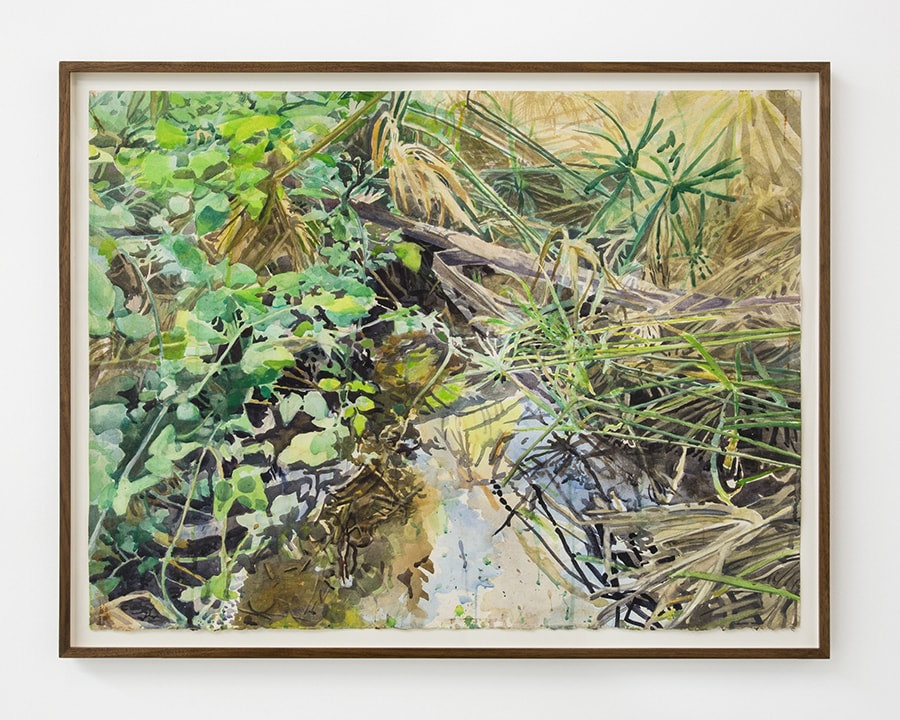 Wells' work locates an expansive view of L.A.'s history within singular moments, speaking to legacies of settlement as they appear in individual experience. His works honor the lived experience of exploration while acknowledging and investigating its past. Avoiding didacticism, his work emphasizes the sublime nature of human perception, finding discordant beauty in our city's strange terrain.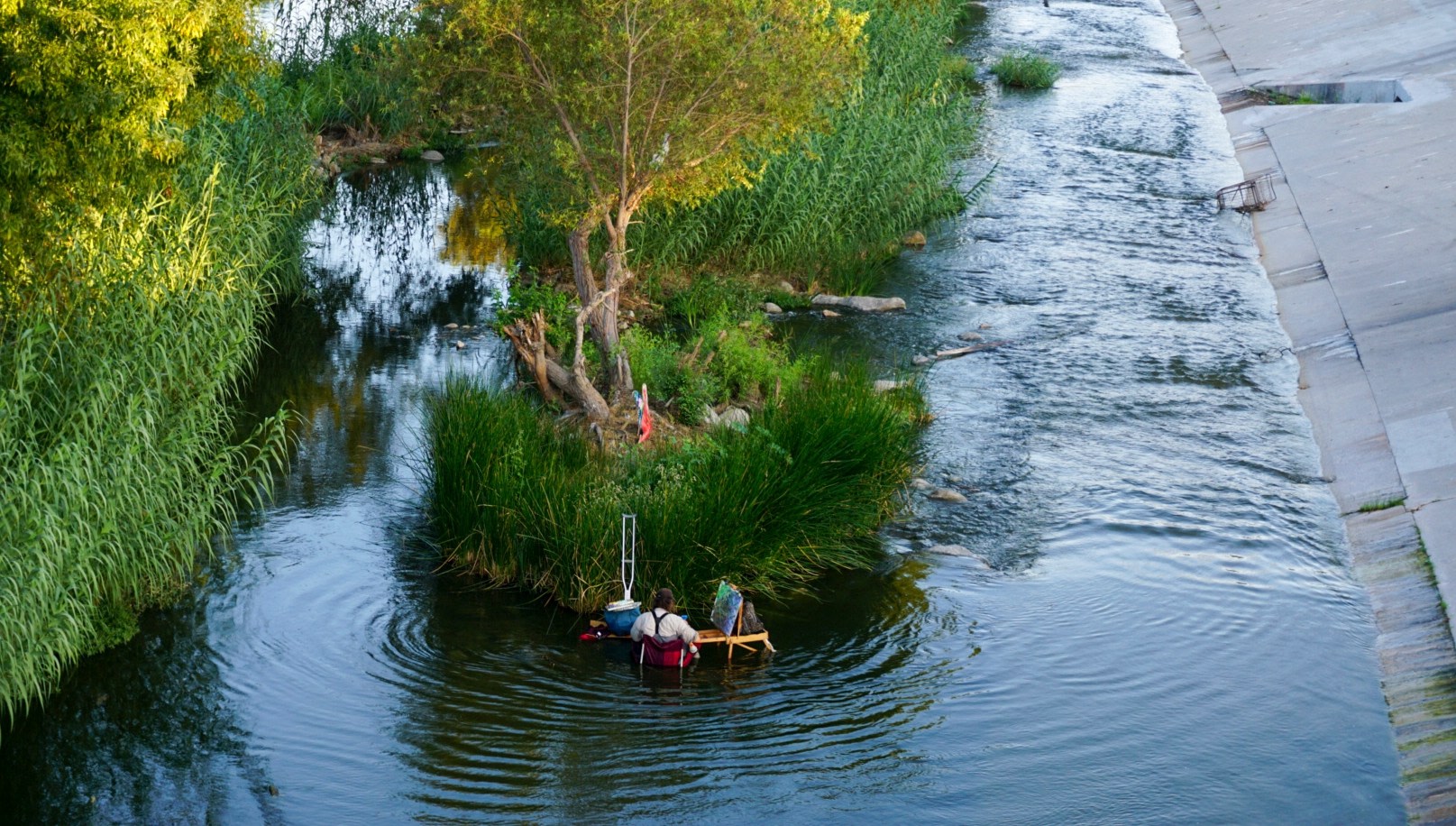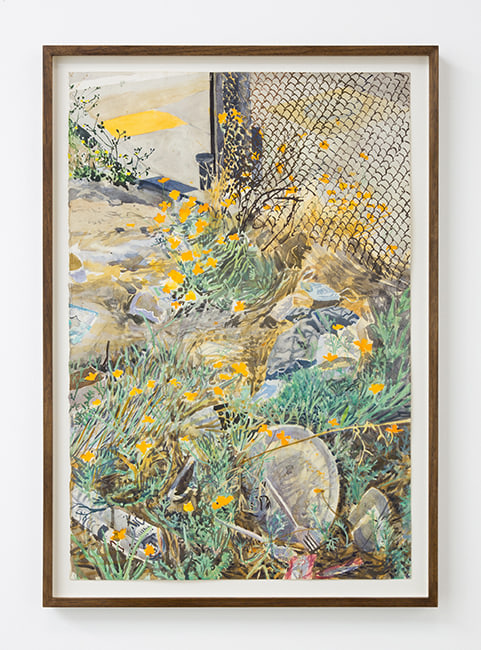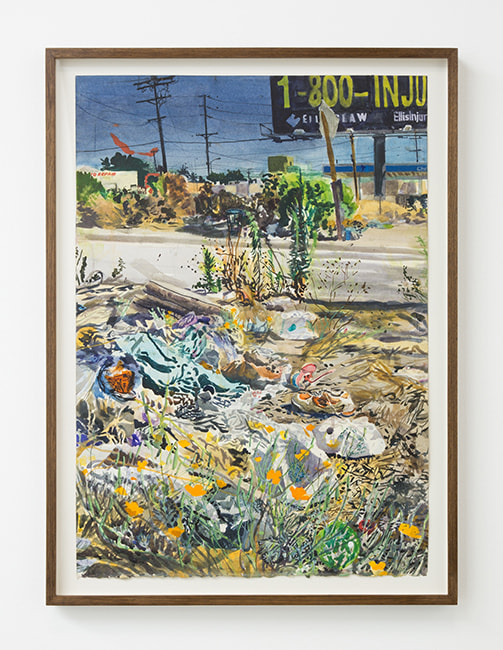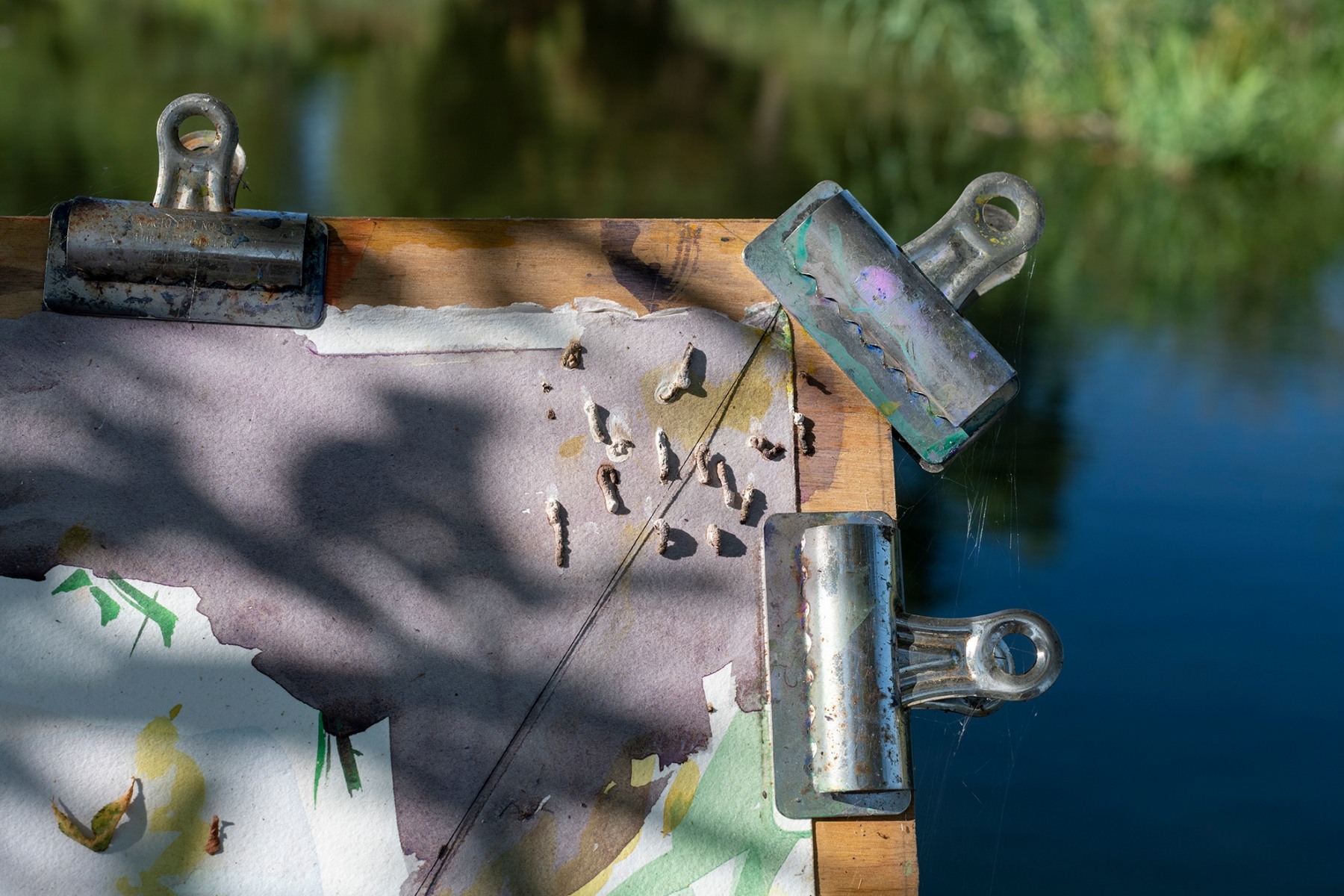 Sterling Wells has given solo presentations at New Low, Los Angeles; LAMOA at Commonwealth & Council, Los Angeles, CA; Vernon Gardens, Vernon, CA; Metropolitan Structures, Baltimore, MD; and Lana's, Brooklyn, NY, among others, and in 2018, he presented a collaborative exhibition with Haena Yoo at AWHRHWAR, Los Angeles, CA. In addition to Night Gallery, his work has been presented in group exhibitions at 156 Project Artspace, New York, NY; and American Medium, Brooklyn, NY, among others. Wells attended Skowhegan School of Painting and Sculpture in 2018 and was a recipient of the 2019 Rema Hort Mann Foundation Emerging Artist Grant. His work is included in the collections of University Hospital, San Antonio, TX; and New York Presbyterian Hospital, New York, NY. Wells has been featured in i-D, BLOUIN ArtInfo, and Hyperallergic, among others. He lives and works in Los Angeles.
Environmental images by the artist and Anna Frost
Installation photography by Marten Elder