Night Gallery is delighted to present Tomashi Jackson: Minute By Minute, on view from September 30 through November 4, 2023. Returning to her hometown of Los Angeles, California, Minute By Minute marks Jackson's fifth career solo exhibition and her second at Night Gallery.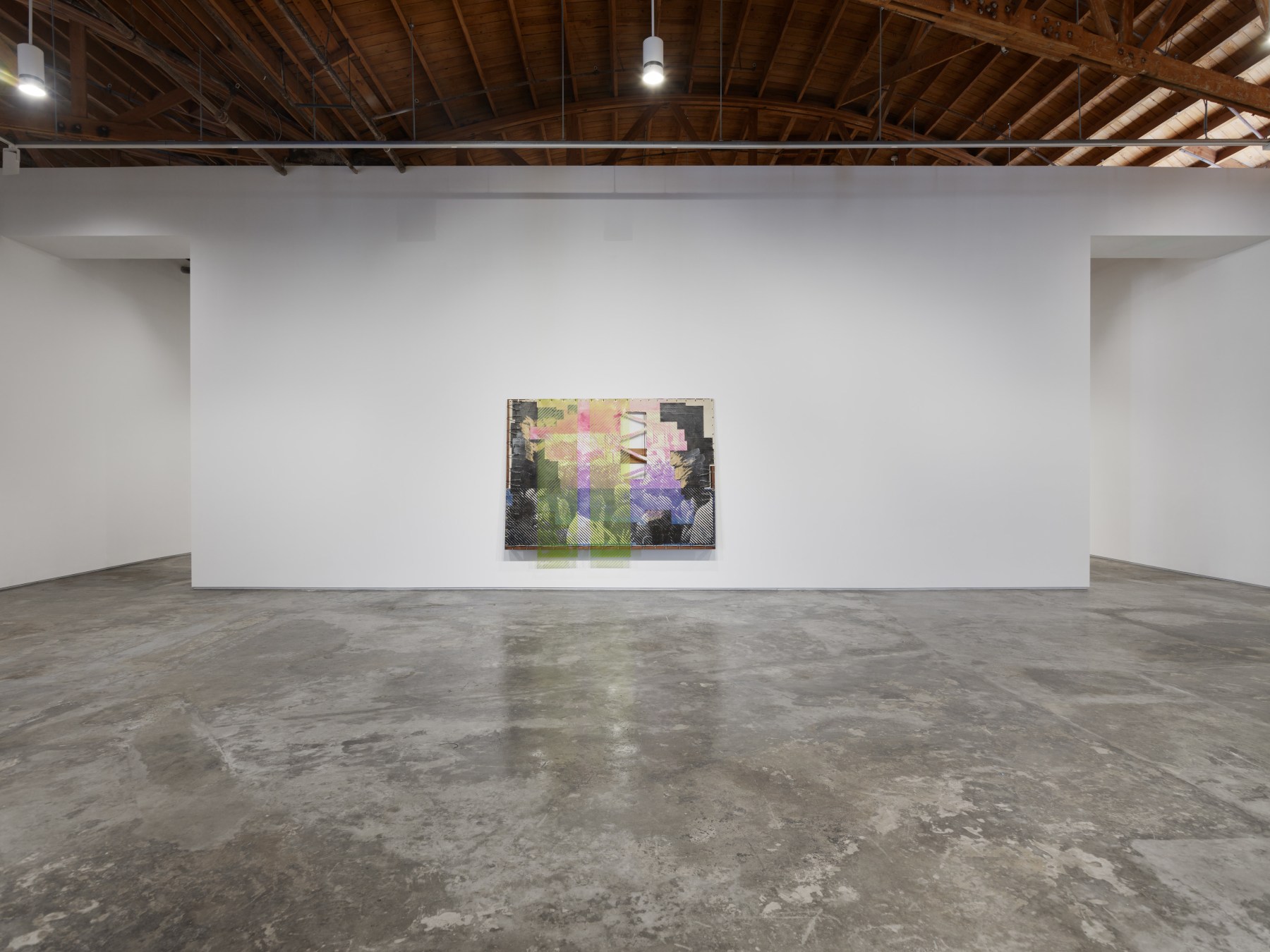 Tomashi Jackson utilizes research methodologies to visually represent site-specific issues within public and private spaces, shedding light on their impact on individuals and communities alike. Her creative process draws from a rich array of sources, including archival materials, historical documents, and personal stories, which she weaves together to create a compelling dialogue between past and present.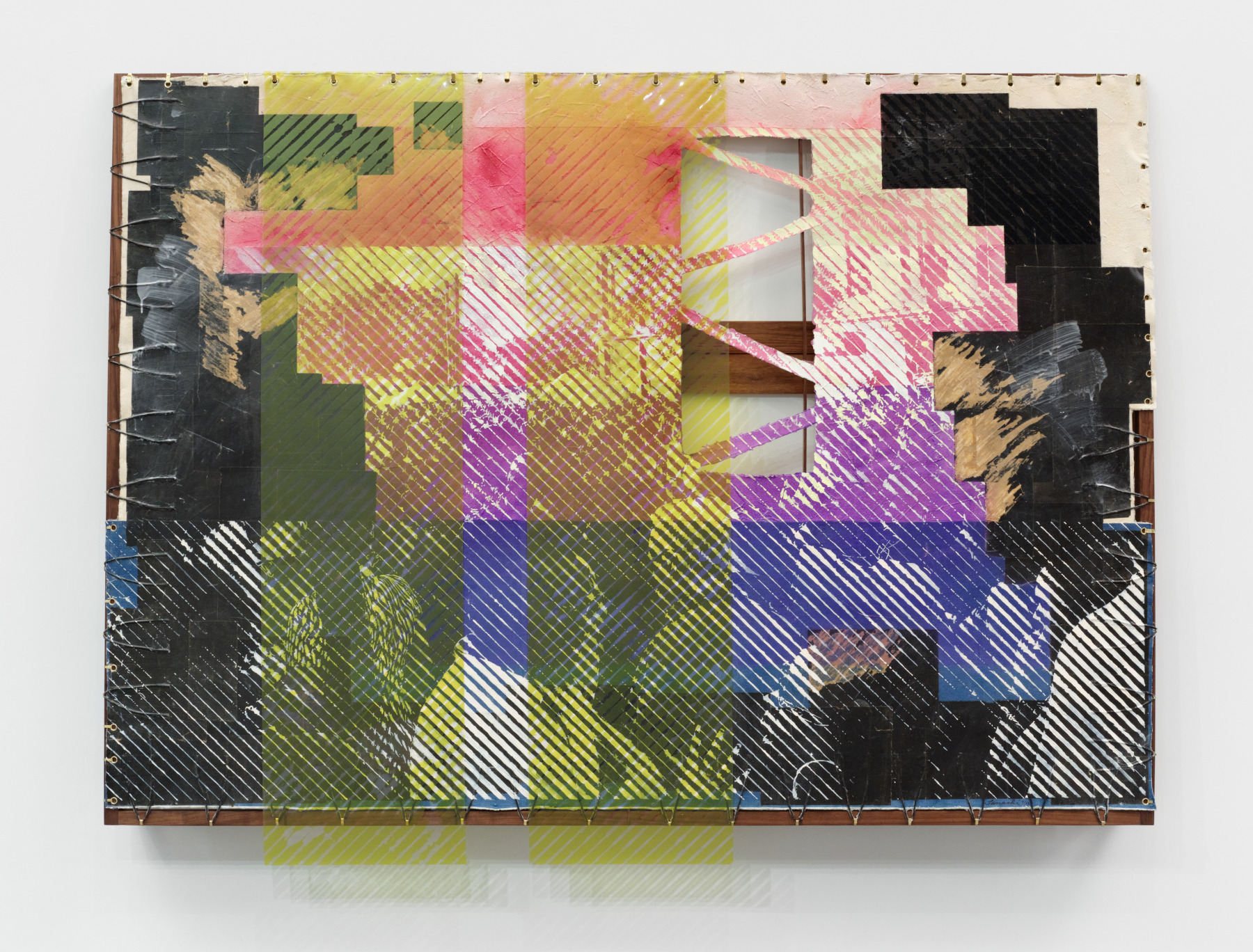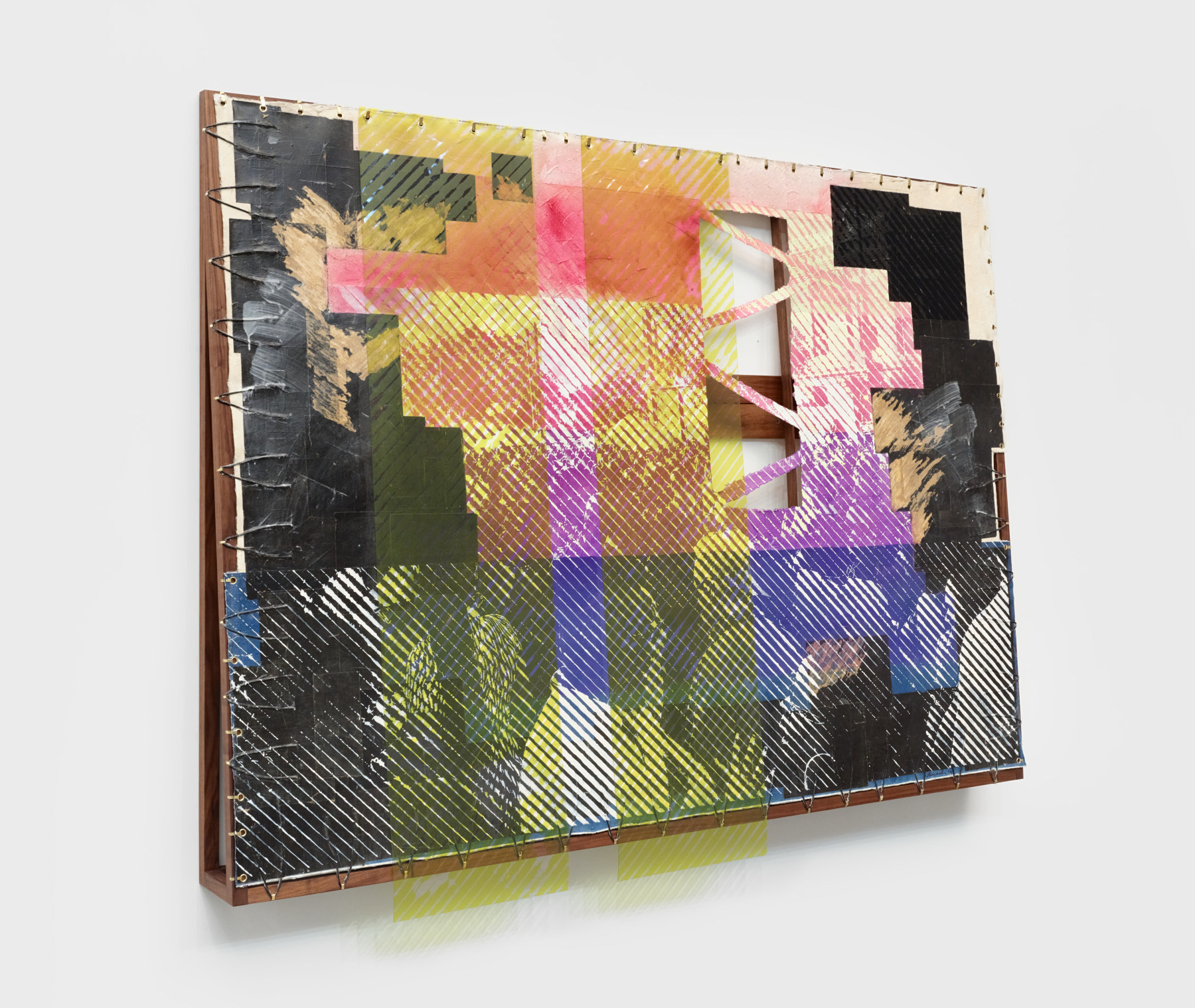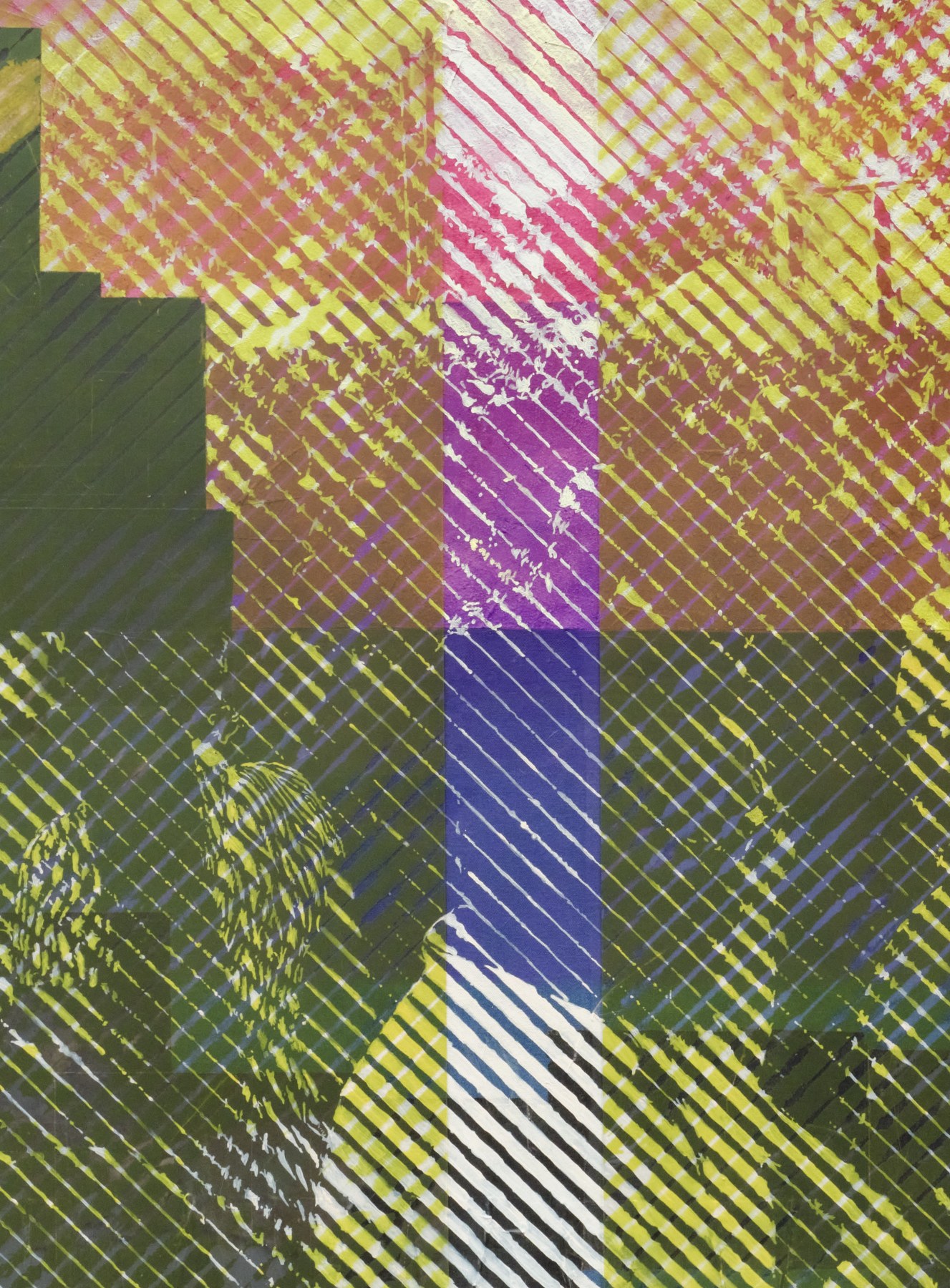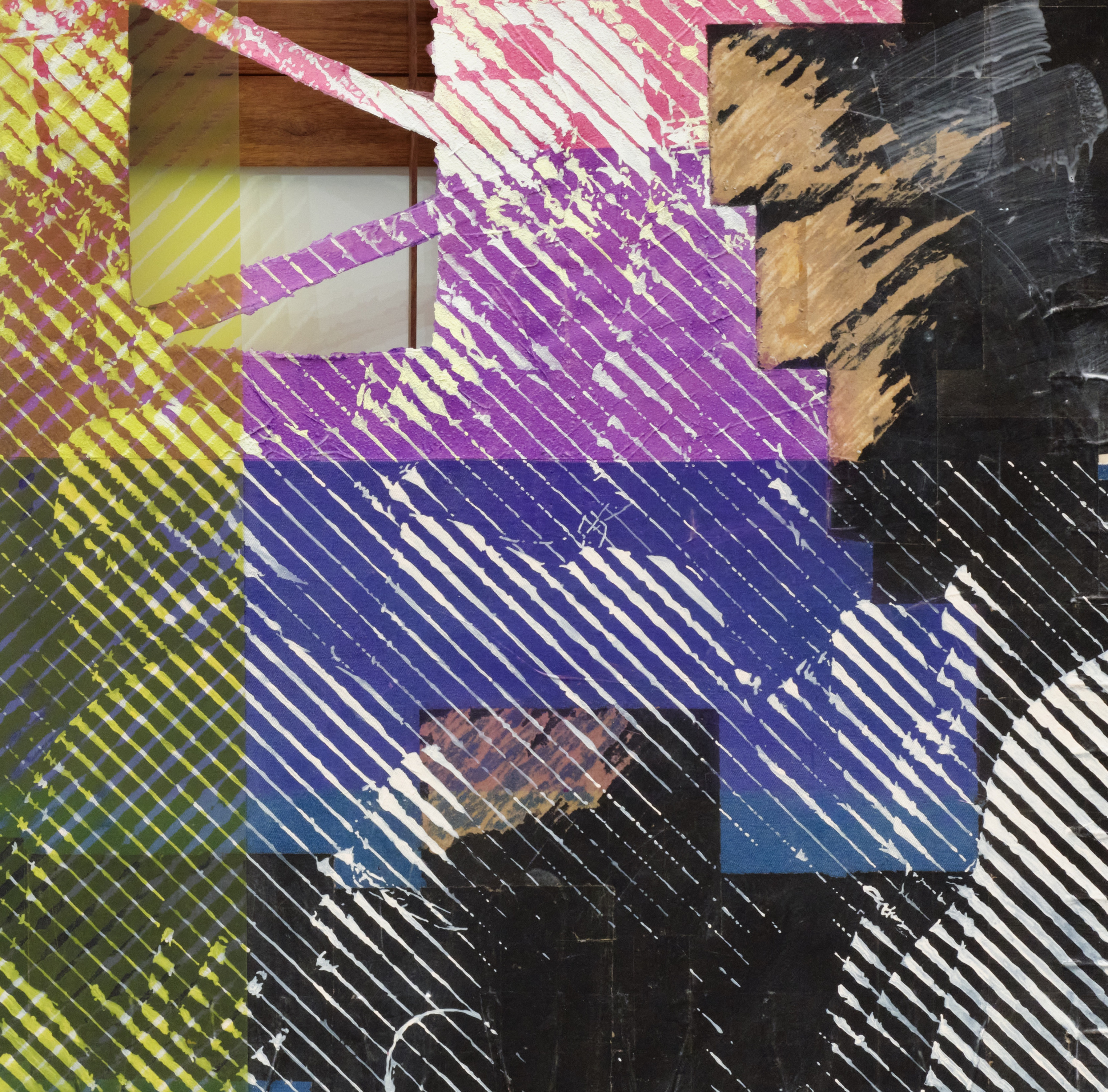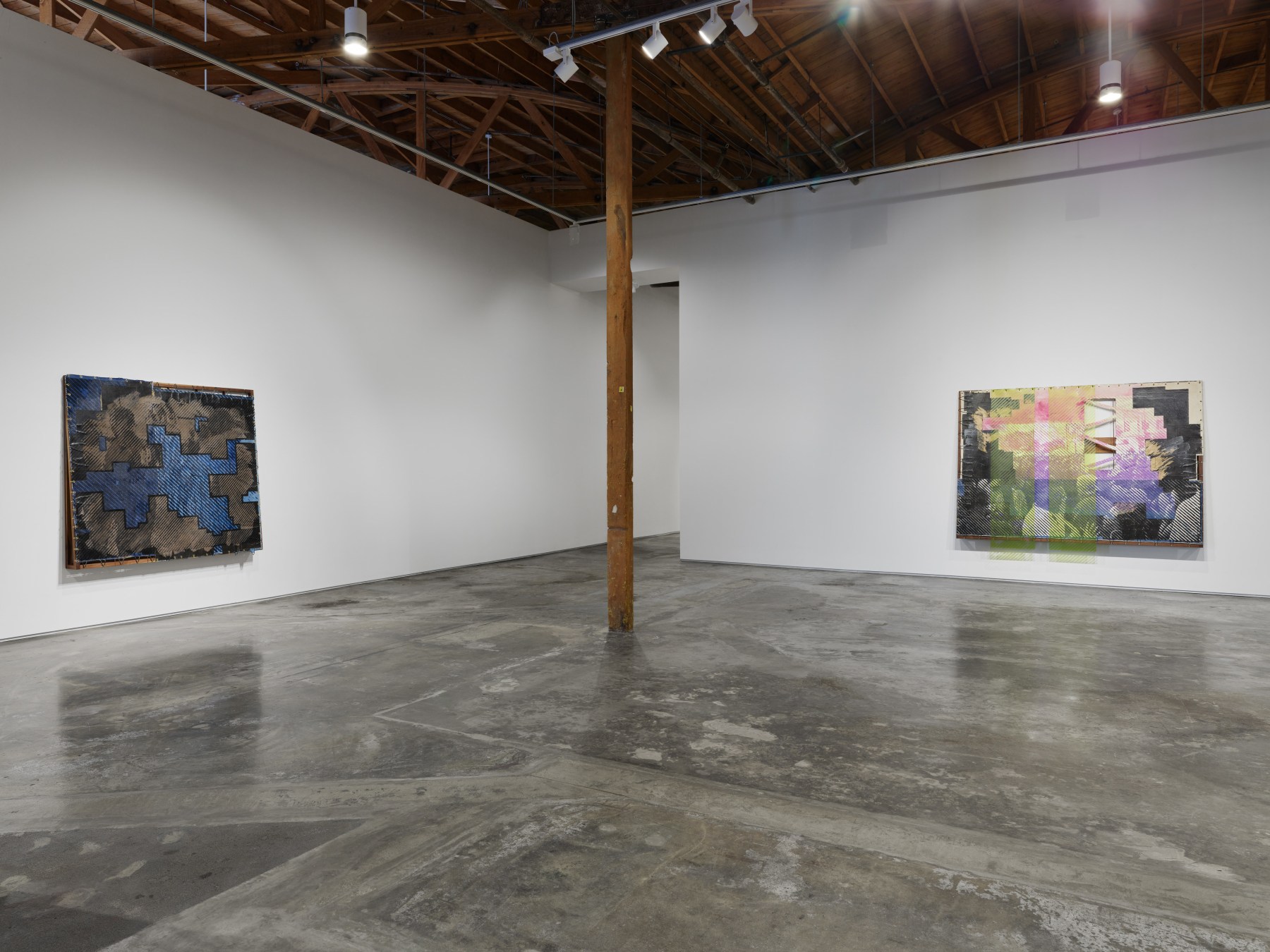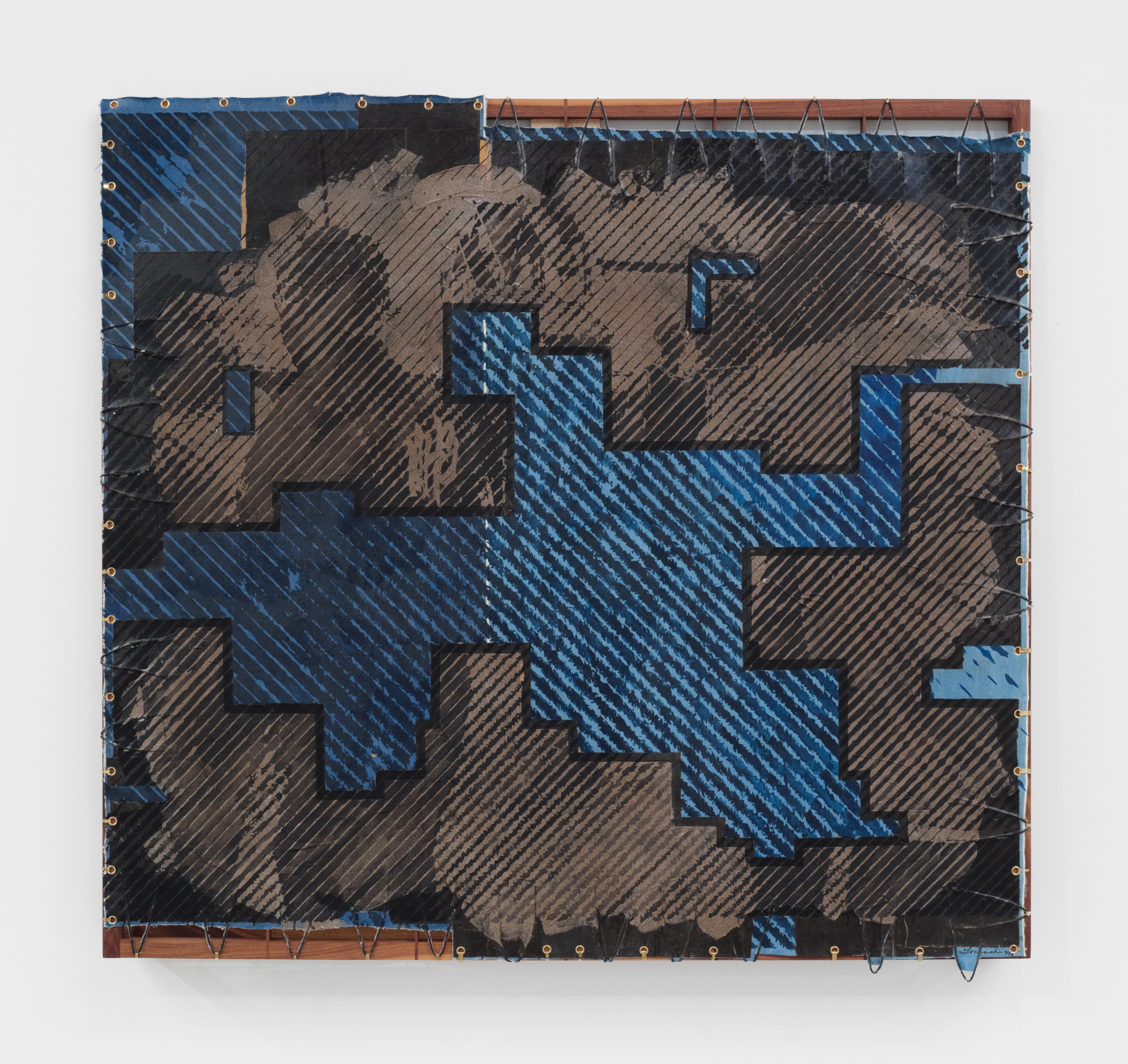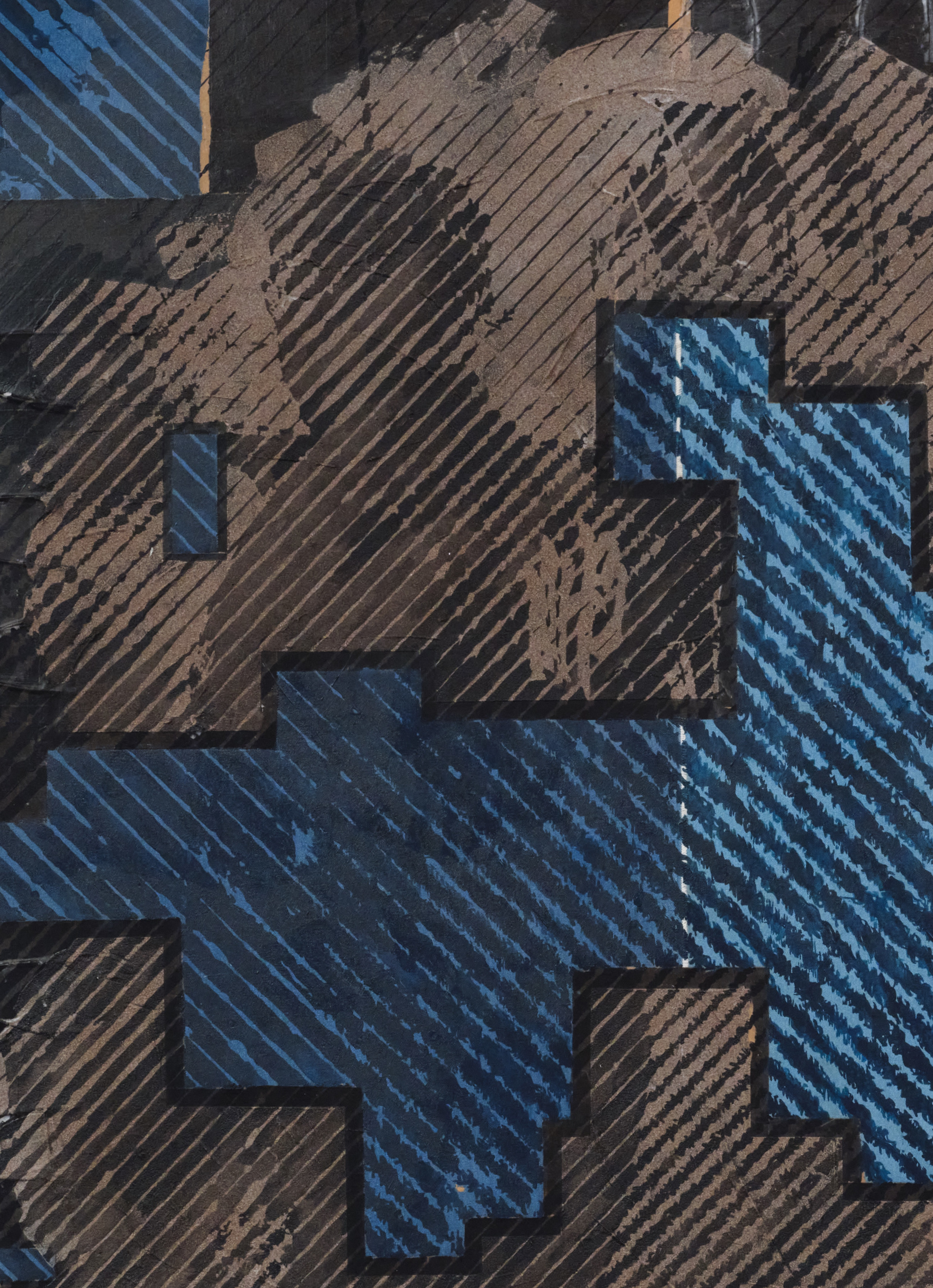 Minute By Minute examines themes of high contrast — visualizing isolation and connection, grief and renewal, through paintings that deeply resonate with contemporary cultural and societal dynamics. The exhibition's title is inspired by The Doobie Brothers' 1978 album Minute By Minute, which served as an emotive soundtrack to numerous tender moments shared between the artist and her late mother, Aver Marie Burroughs. This ten-track recording remains a poignant sensory memory for Jackson, conjuring recollections of enjoying music with her mother while growing up in Mid-City Los Angeles during the 1980s and 1990s. The physical compact disc — given to Jackson from her mother's own encyclopedic music collection of vinyl, CDs, and tapes in 1998 — was a parting gift to commemorate the artist's move from L.A. to the San Francisco Bay Area to begin art college. It is now one of the few tangible heirlooms in Jackson's possession following her mother's death in 2021.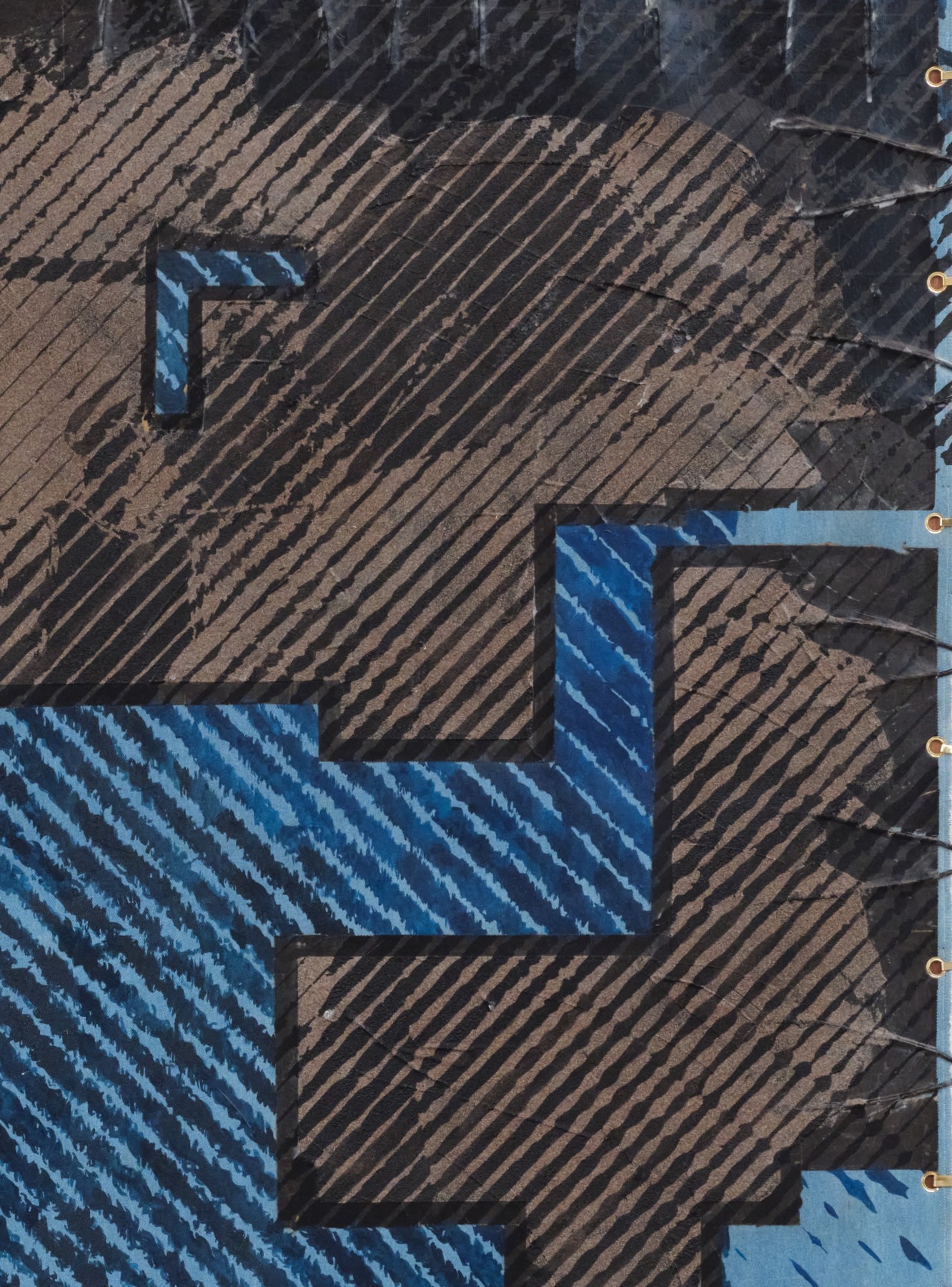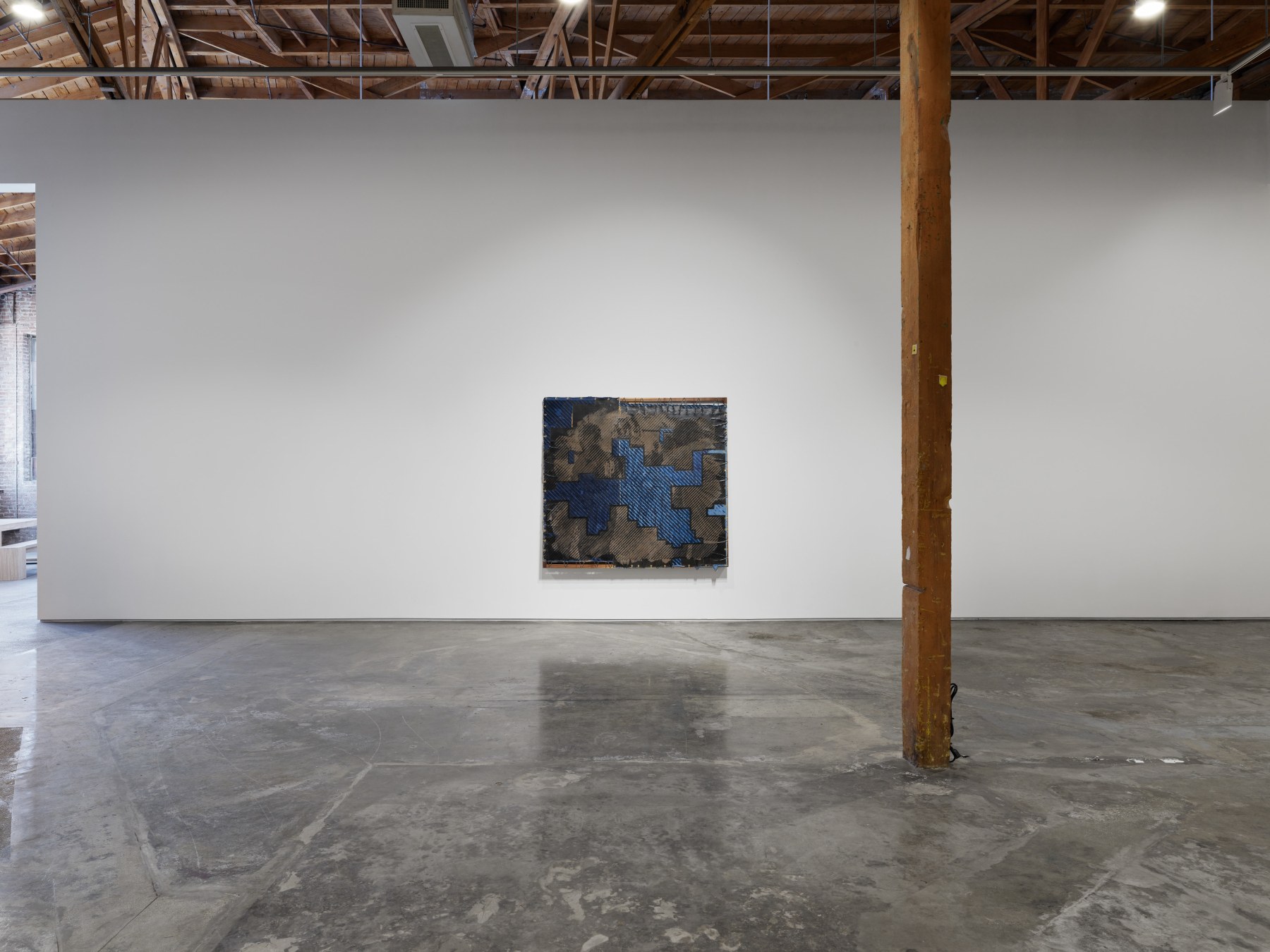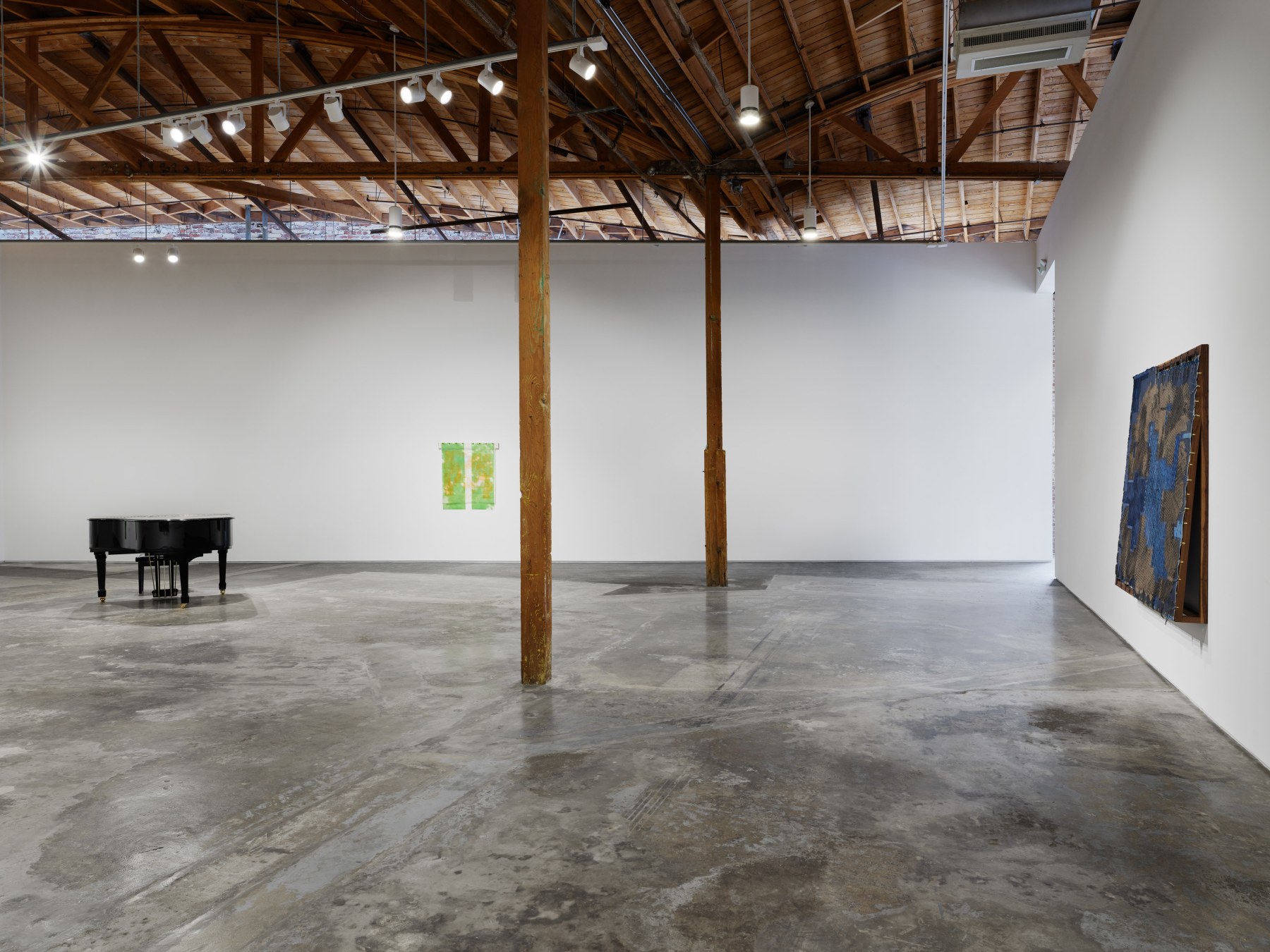 In the exhibition, ten new paintings take their titles from the album's song list and incorporate six of her mother's photographs of trees, tree bark, leaves and branches taken in Bakersfield, California, during the height of the COVID-19 isolation in December 2020, two months before she passed away. The images were extracted from the last memory card used in Burroughs's digital camera. Six studies of trees are transformed into 45-degree and 135-degree halftone lines and composed to interact with Jackson's halftone-lined pictures of six social gatherings she has attended between November 2022 and August 2023 (halftones are produced for printmaking processes, changing photography into individual lines or dots). These social gatherings include a small surprise celebration in a New York City apartment for her best friend's end of chemotherapy treatment for breast cancer; the second night of Beyoncé's Renaissance World Tour in London; the wedding of two friends in Kenosha, Wisconsin; a Juneteenth street celebration in Five Points, Denver; a rooftop R&B dance party at Museum of Contemporary Art Denver for the artist's first museum survey exhibition; and a front row view of Parliament Funkadelic's Farewell Tour performance at the Ogden Theater in Denver. Five of the new artworks are draped with clear PVC vinyl digitally printed with colored halftone line translations of Burroughs's three digital photographs of leaves and branches.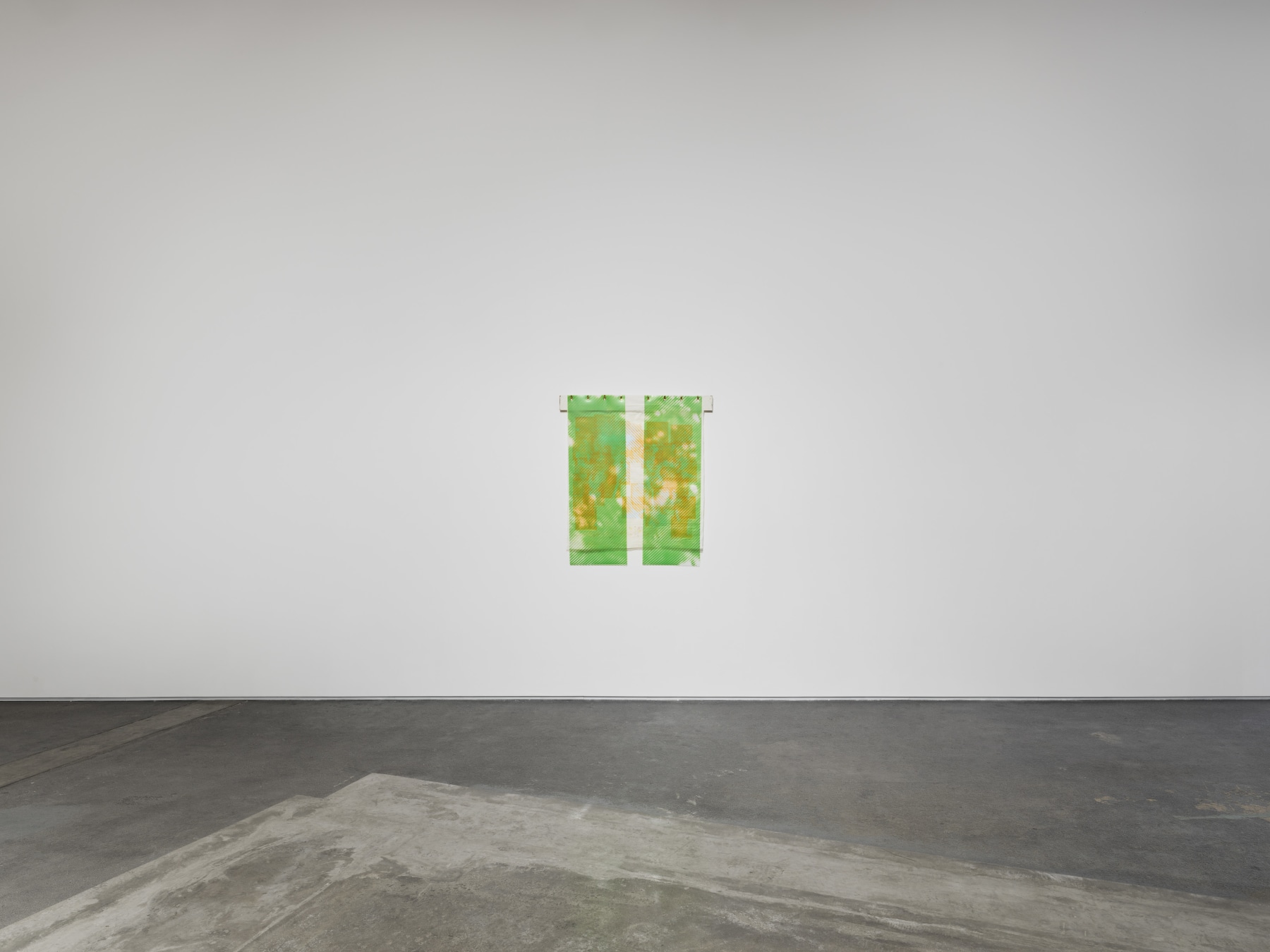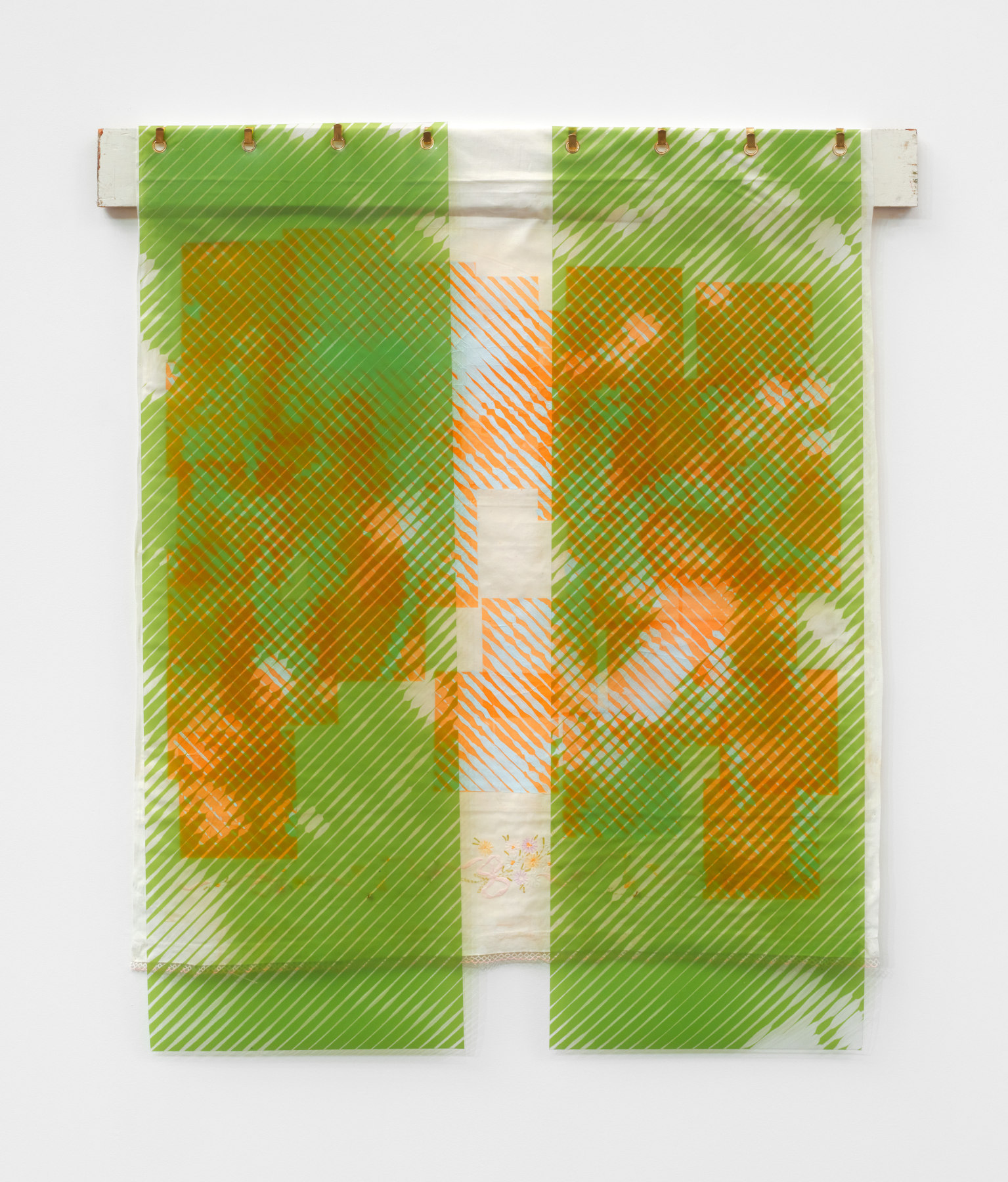 Five of the new works employ shallow maple and walnut wooden awnings, an attachment for exterior architecture designed to provide partial shelter from weather, as supportive structures for paintings inside of the gallery. Jackson's exploration of materiality extends to symbolic site specificity. Eight of the works incorporate earthen materials embedded into the surfaces as thickly applied pastes made from Southern Colorado sand, Yule quarry marble dust from the Colorado mountain where the Lincoln Memorial was unearthed, and Pentelic marble dust from the Dionyssos quarry in Greece, the stone source for the all generational restorations of ancient Greek monuments.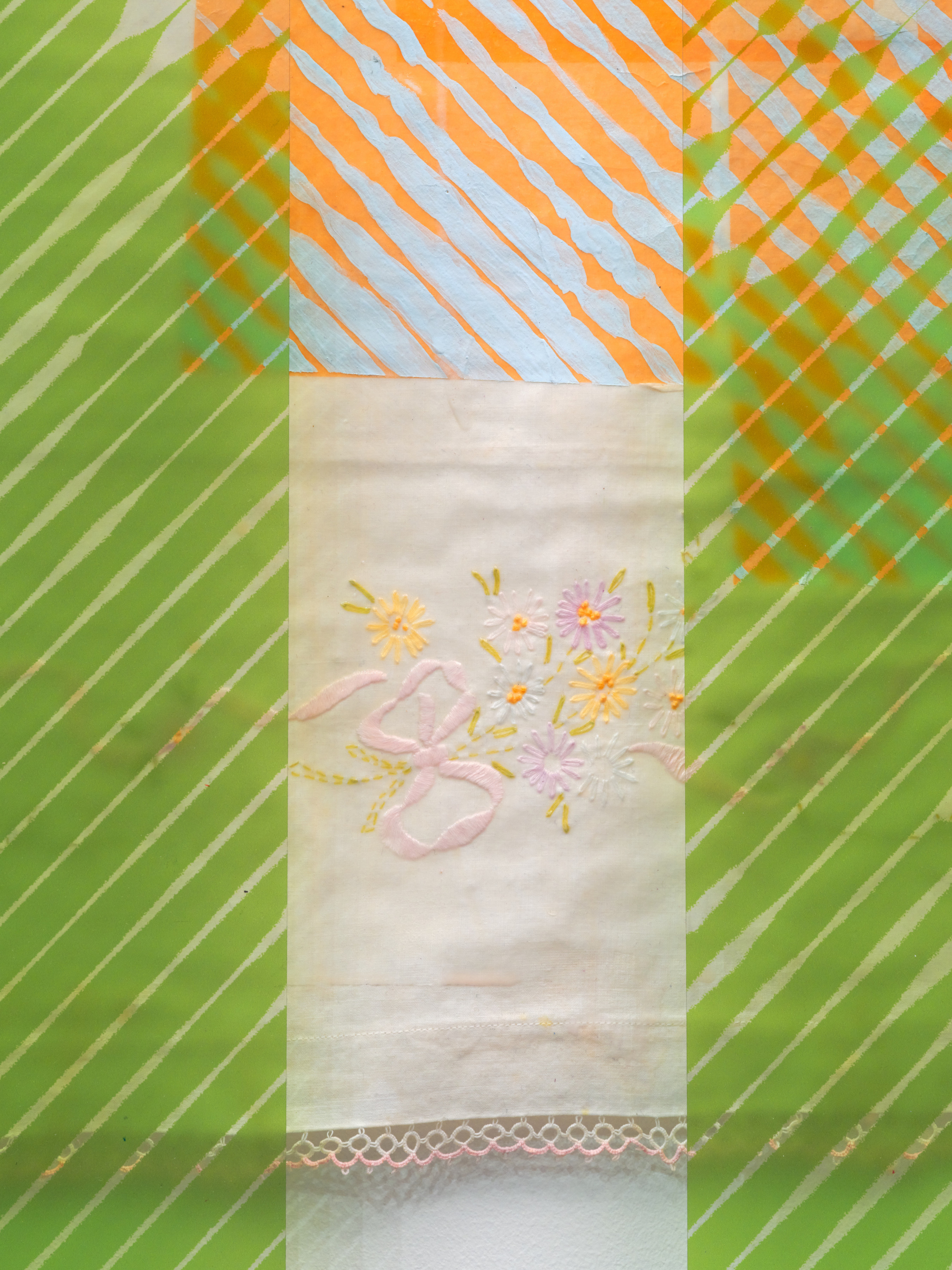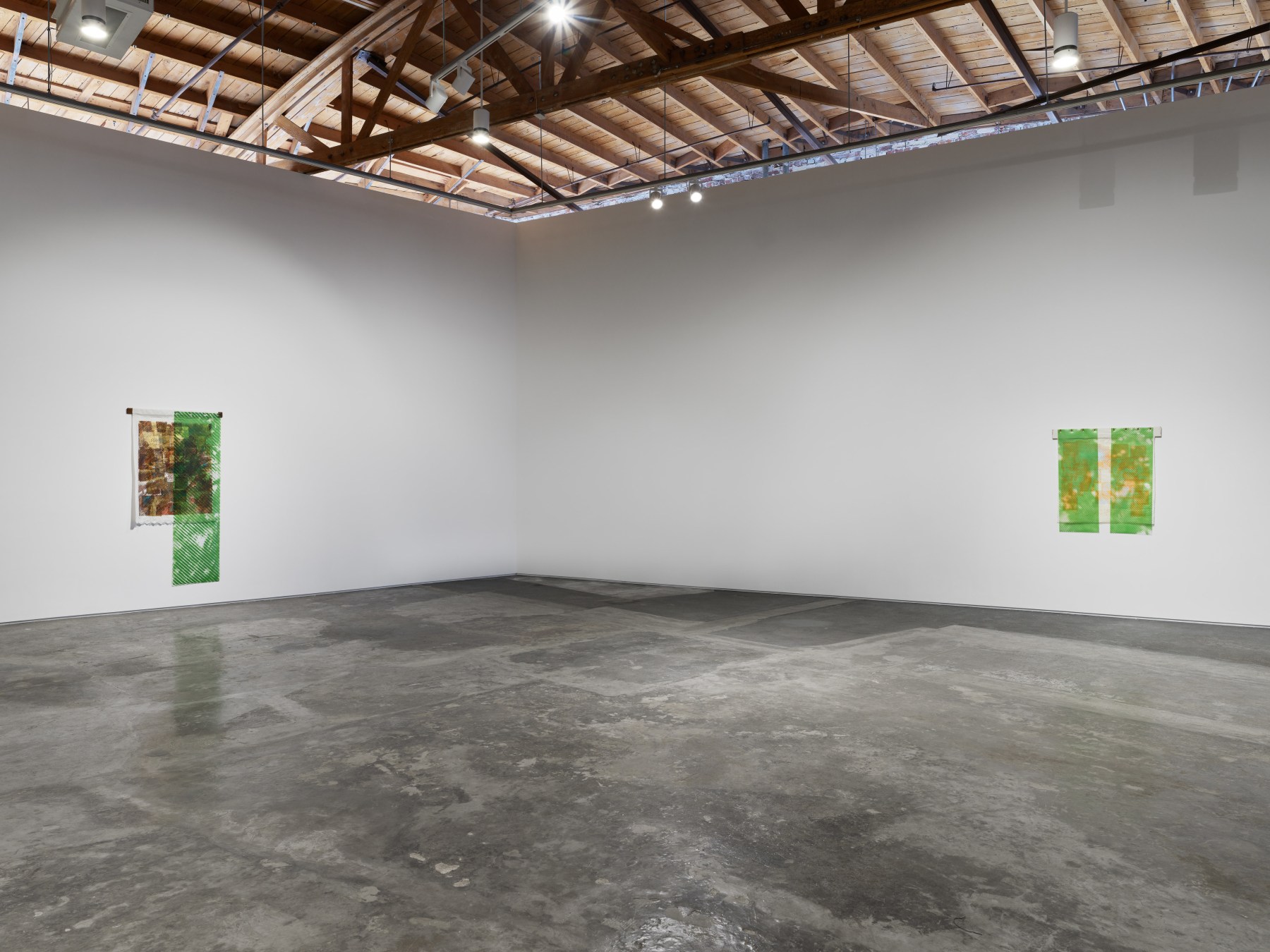 Experiences of togetherness in large numbers starkly contrasts with Jackson's nearly three years of total and partial social restriction due to the COVID-19 pandemic and the precautions taken to protect the immunocompromised person with whom she lived during that period. Lockdowns during the first two years of the public health emergency directly affected the artist's mother, who passed away from multiple undetected and untreated cancers on February 10, 2021, at Kaiser Permanente hospital in Hollywood, where Burroughs once worked as a unionized operating engineer. Her death is historically measured among excess deaths indirectly caused by the pandemic's disruptive influence on access to screening and treatment for people with life-threatening conditions other than COVID-19, or excess mortality due to pandemic-related consequences.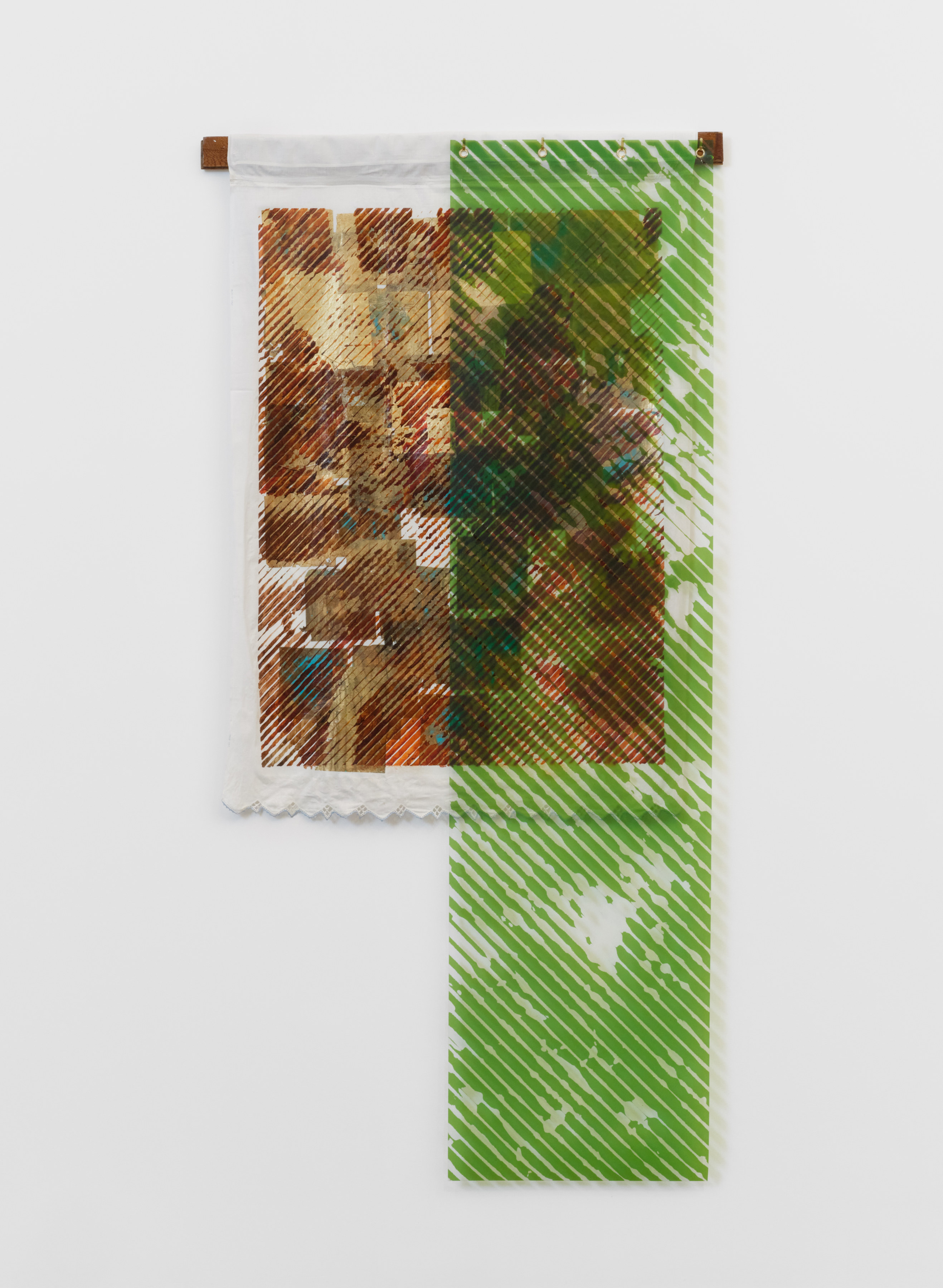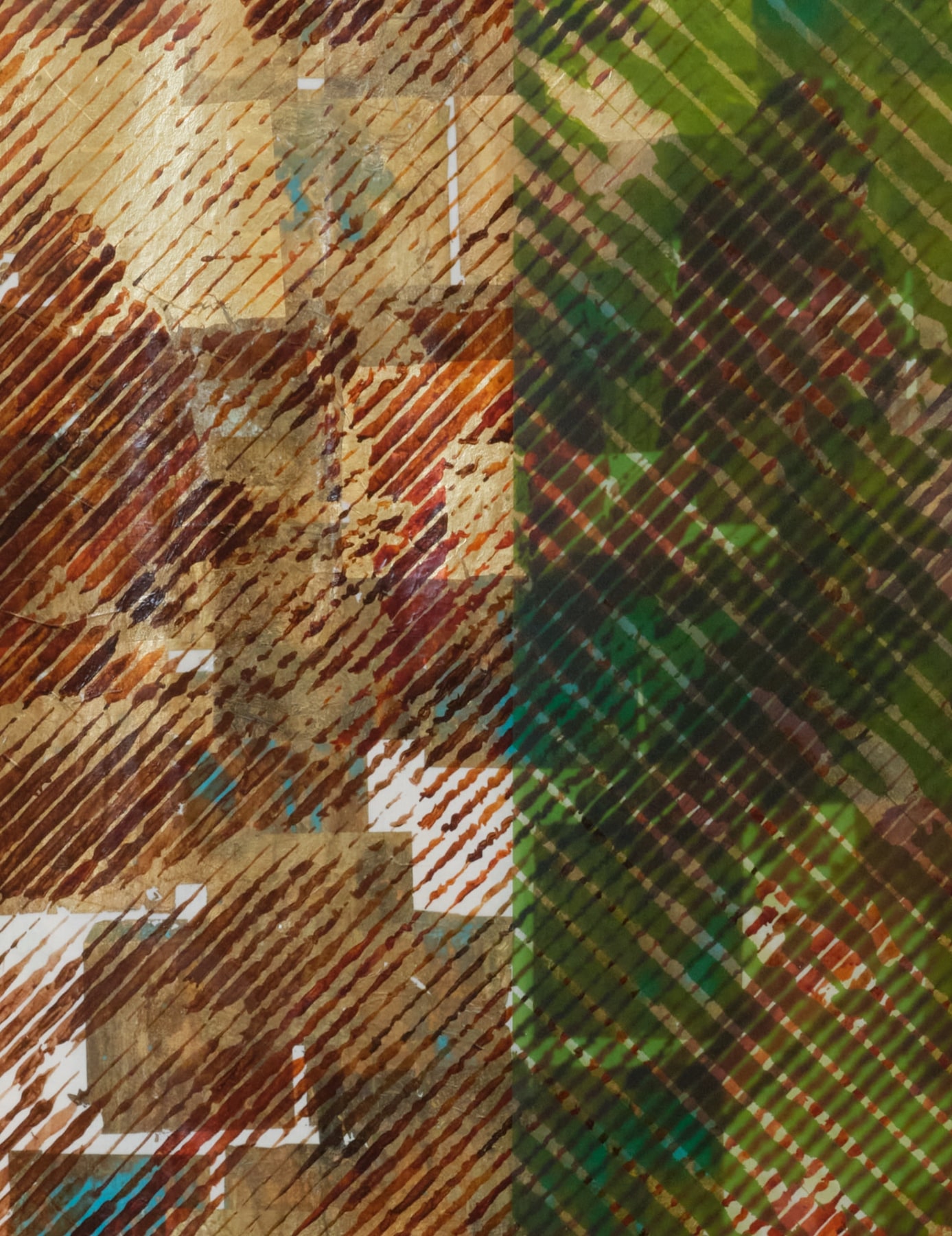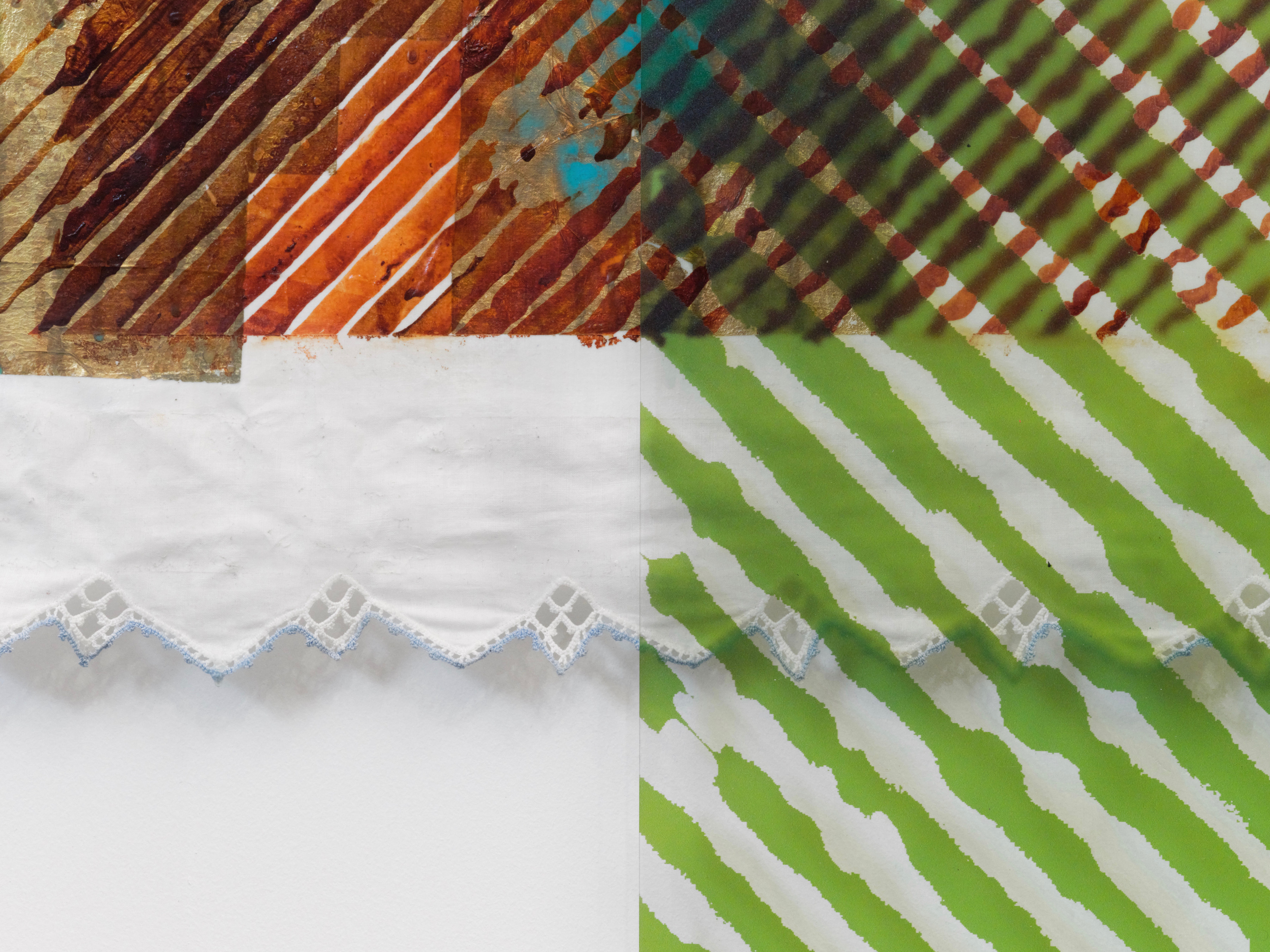 "During January 26, 2020 - February 27, 2021, an estimated 545,600–660,200 more persons than expected died in the United States from all causes. The estimated number of excess deaths peaked during the weeks ending April 11, 2020, August 1, 2020, and January 2, 2021. Approximately 75%–88% of excess deaths were directly associated with COVID-19. Excluding deaths directly associated with COVID-19, an estimated 63,700 - 162,400 more persons than expected died from other causes." [1]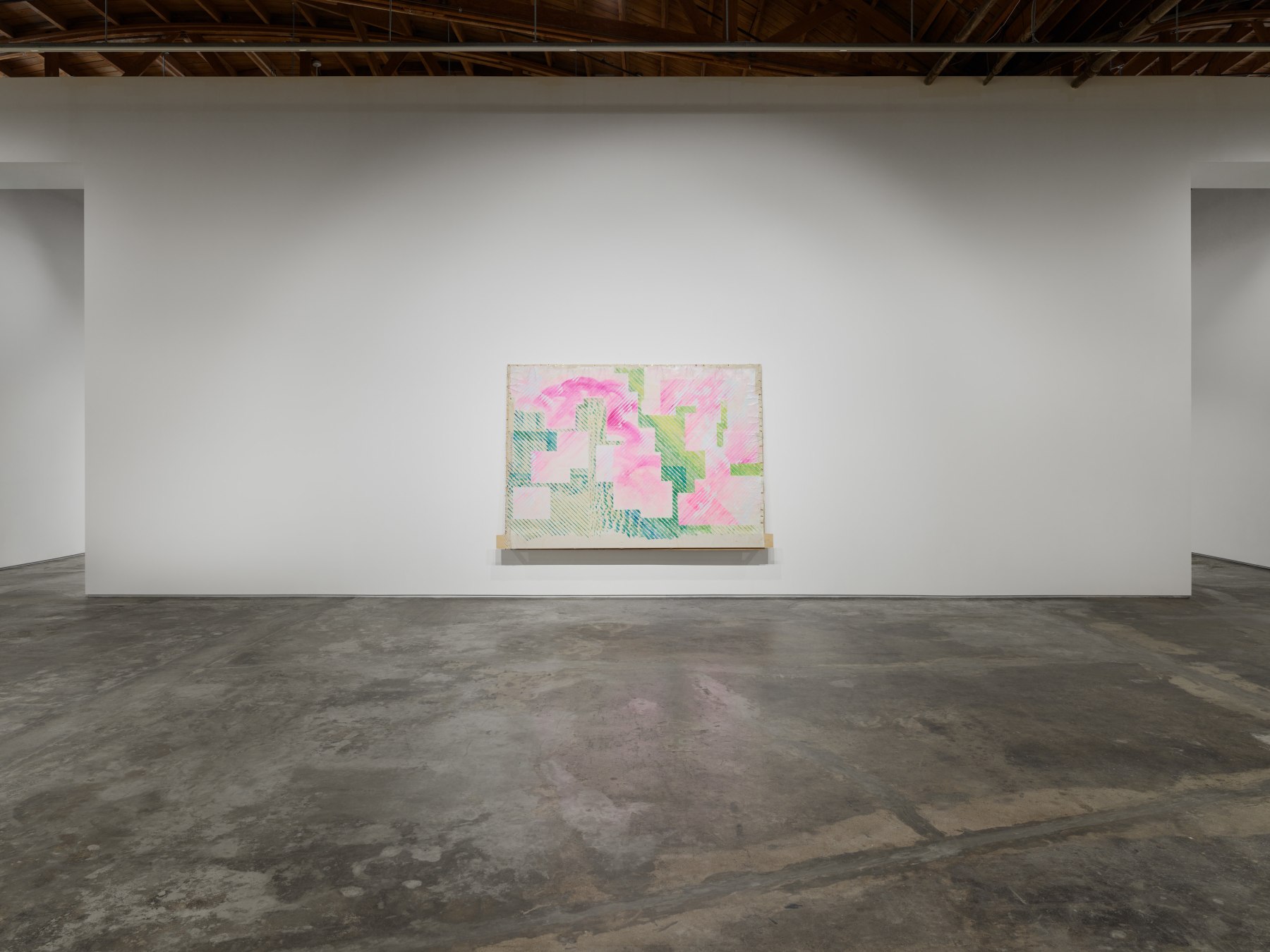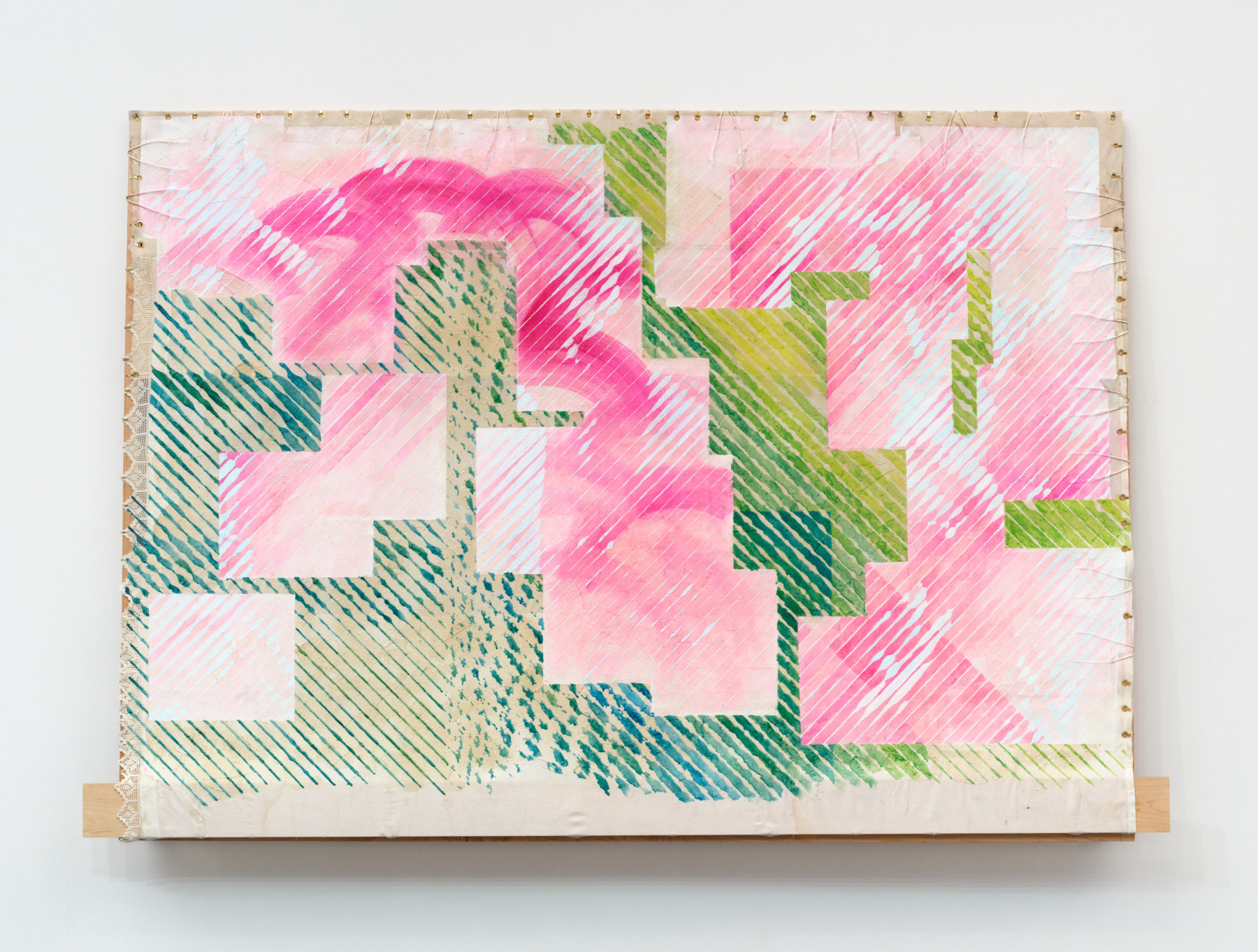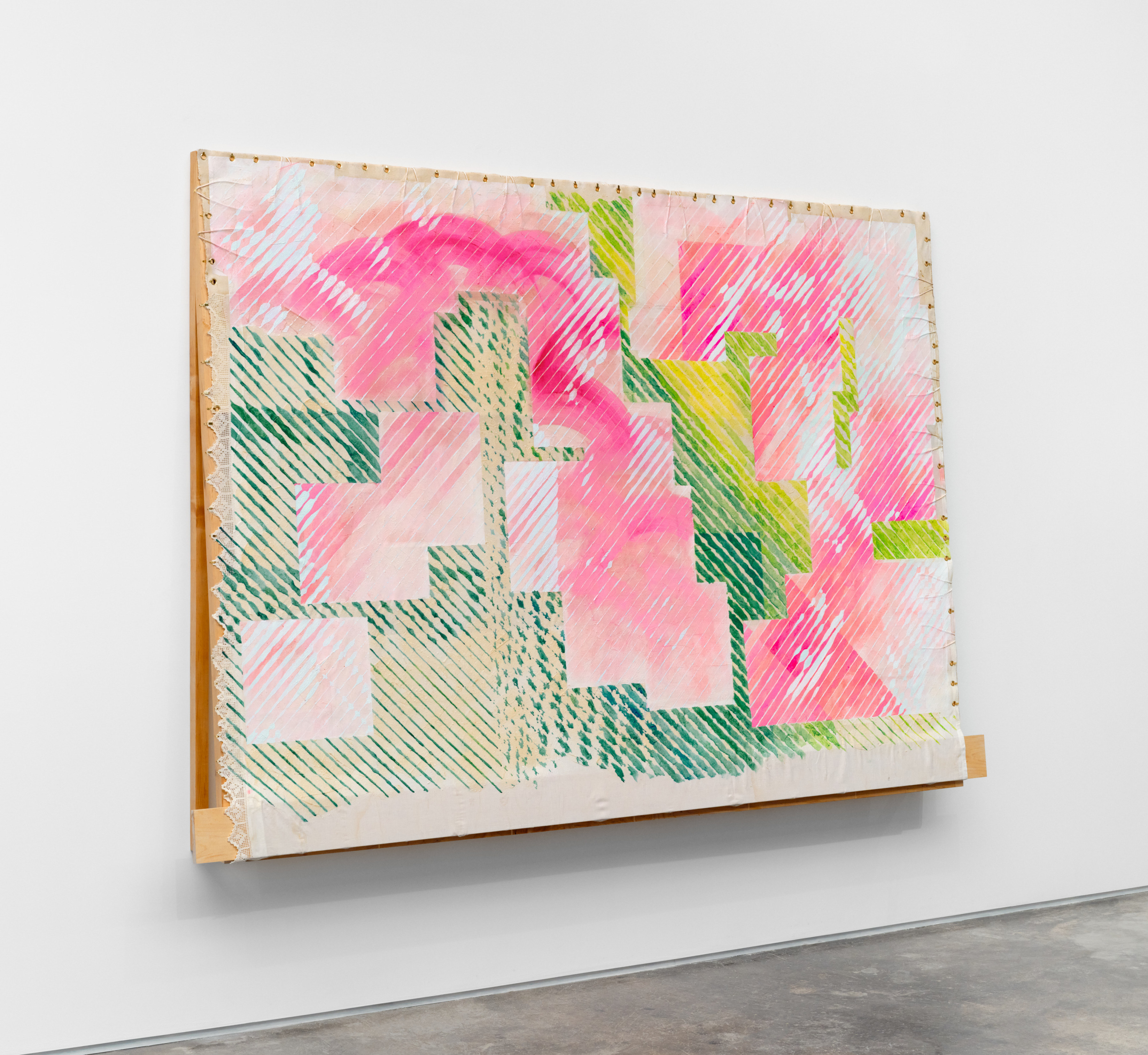 On July 17, 2023 The New York Times reported "the United States achieved a significant COVID-19 milestone by recording zero historically abnormal excess deaths," marking a major positive turn since the pandemic's beginning in March 2020. This actuality and the unexpected long separations of families and communities between 2020 and 2023 serve as the haunting backdrop of Minute By Minute. The paintings activate Aver M. Burroughs's last pictures shot in solitude and Tomashi Jackson's pictures of events with people as reflections of social distance and long awaited reunion. These opposing realities have been and are being experienced by millions of people after three years of mass death and suspended regular physical contact for most people at some level on an international scale.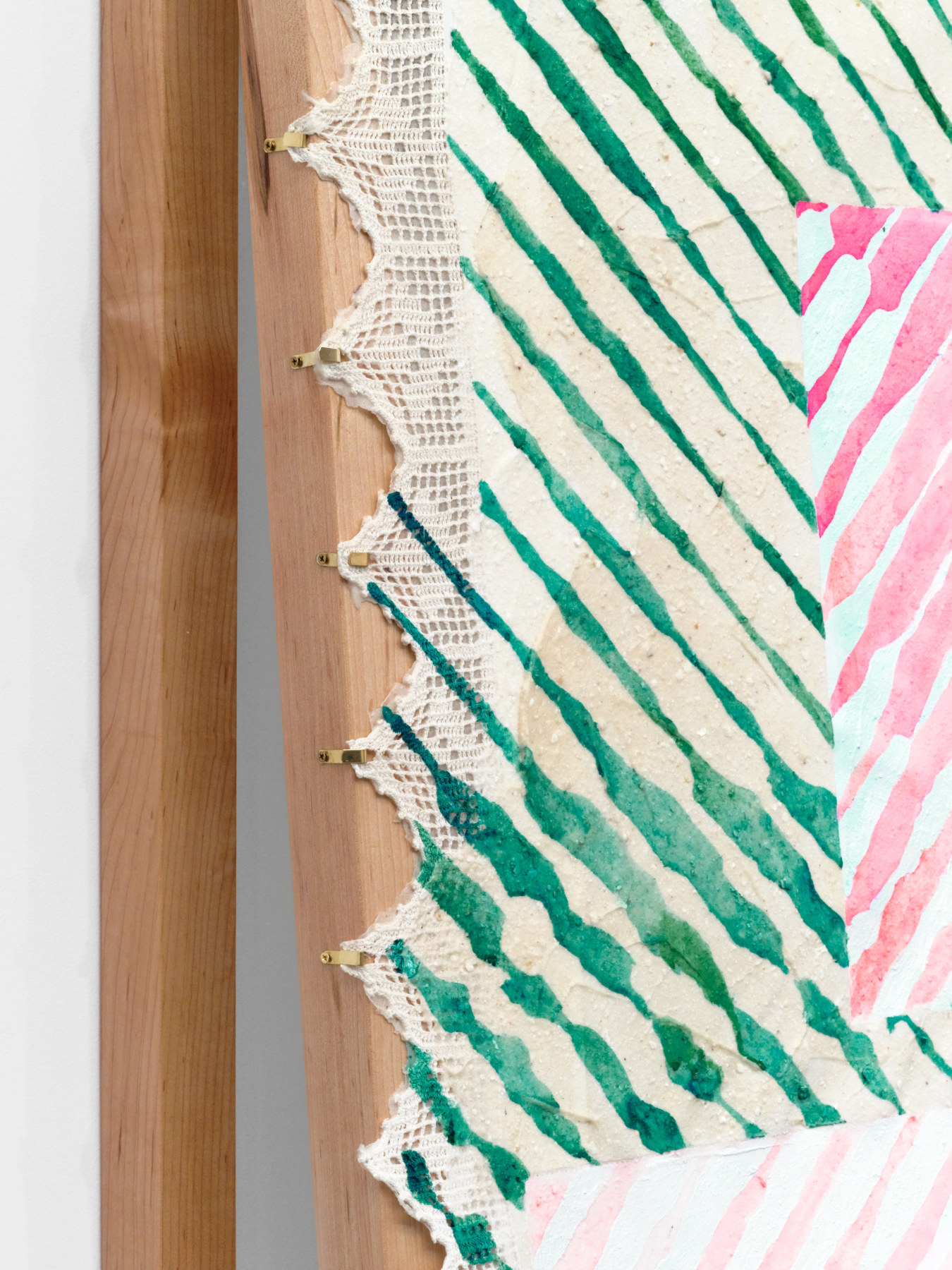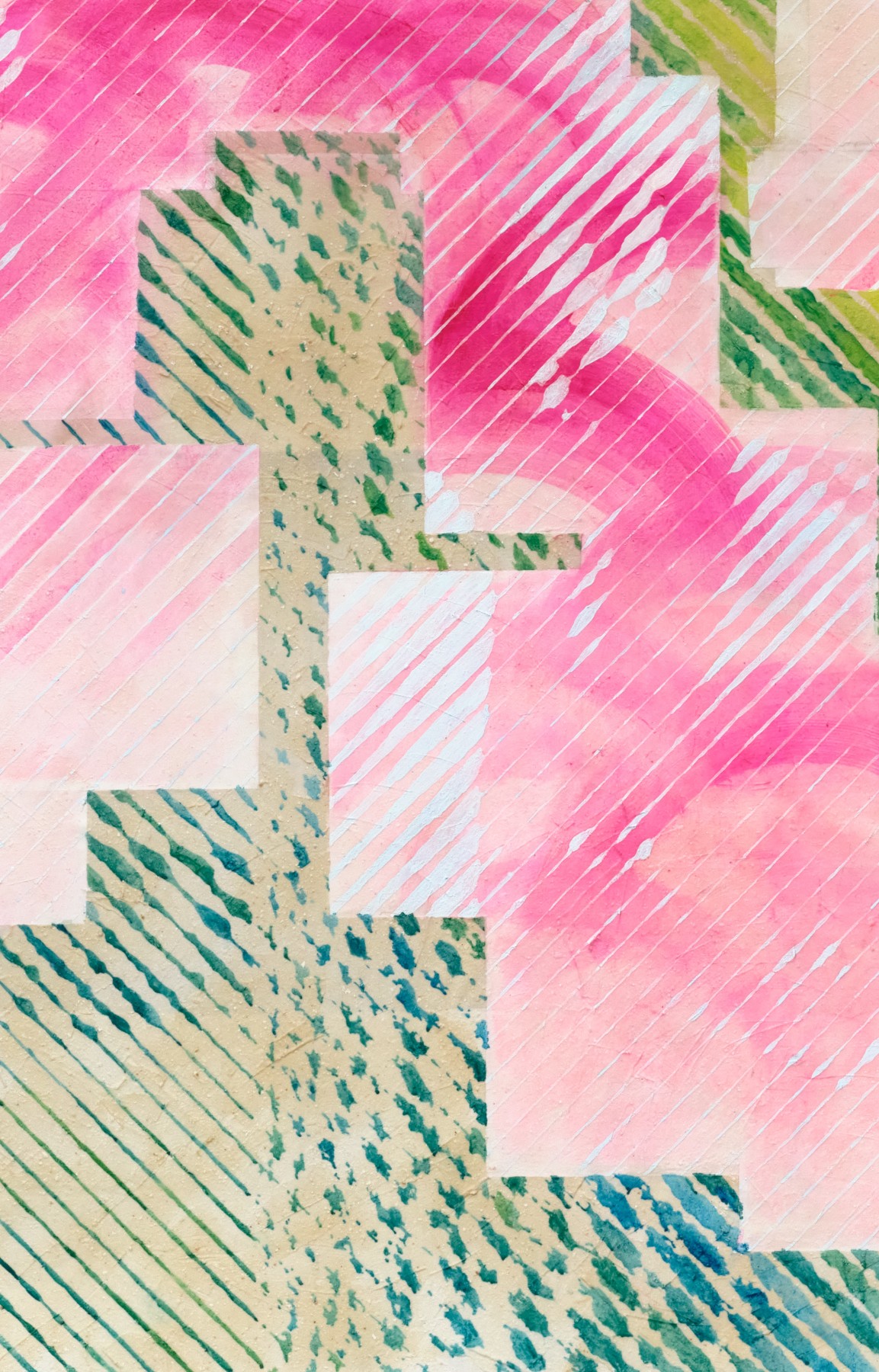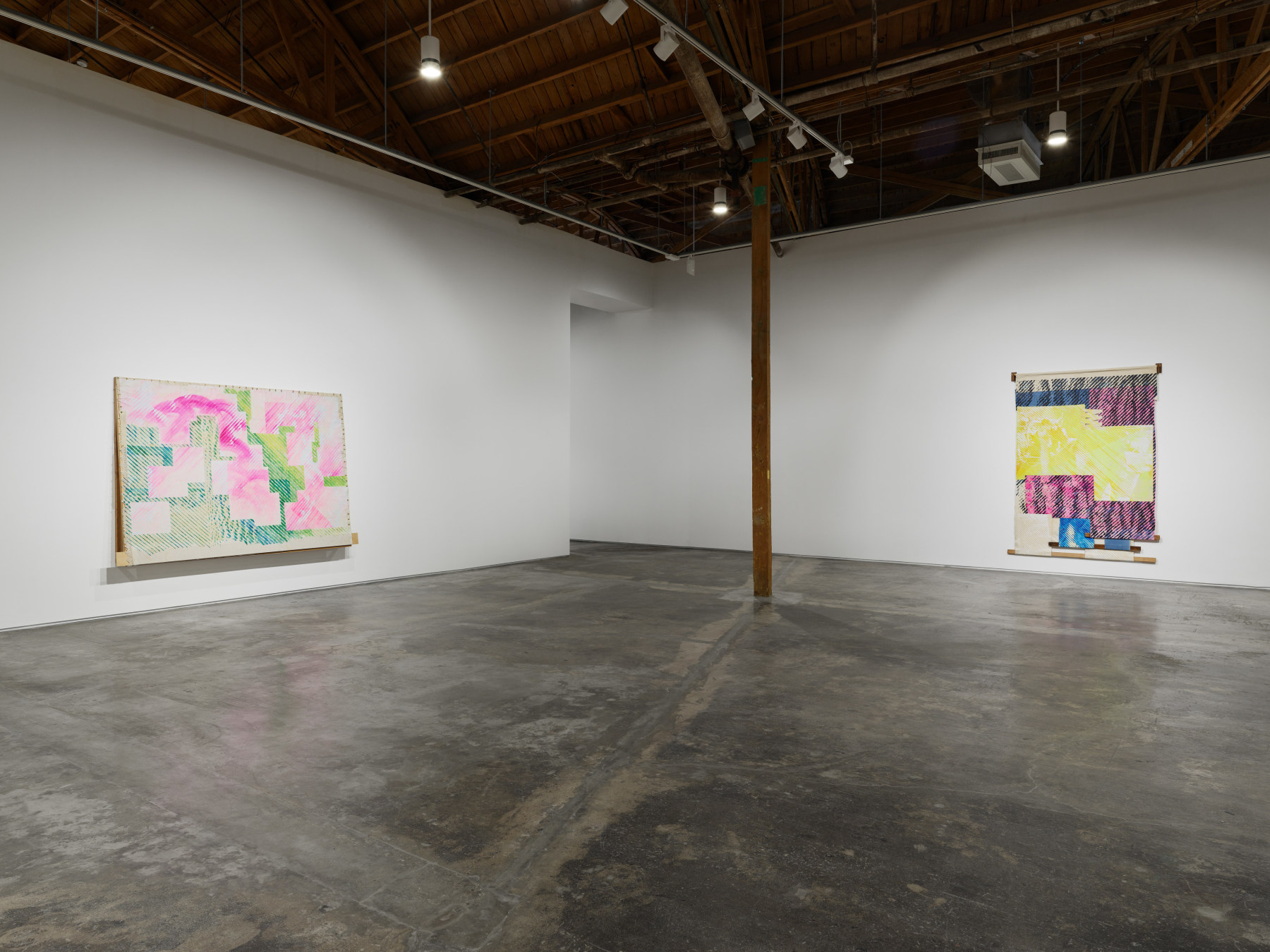 As Jackson delves into the realm of global public health aberration amid the return to normalcy, she contemplates immersion in community in a post-pandemic isolation world. In this introspection, she acknowledges that beyond the depths of her grief lie opportunities for joy — found in embracing possibility, resonant music, and beauty in moments spent gathering with loved ones and new friends.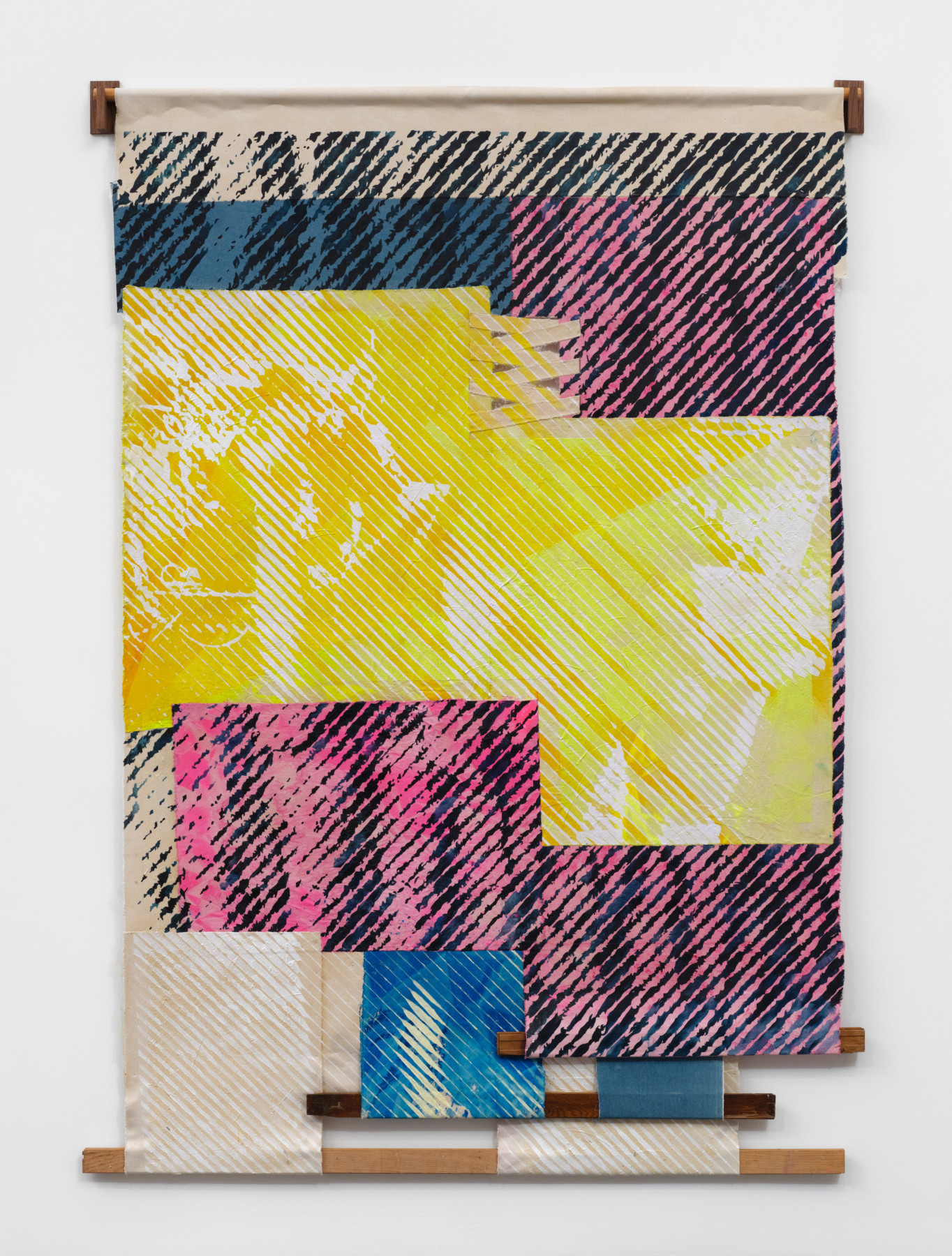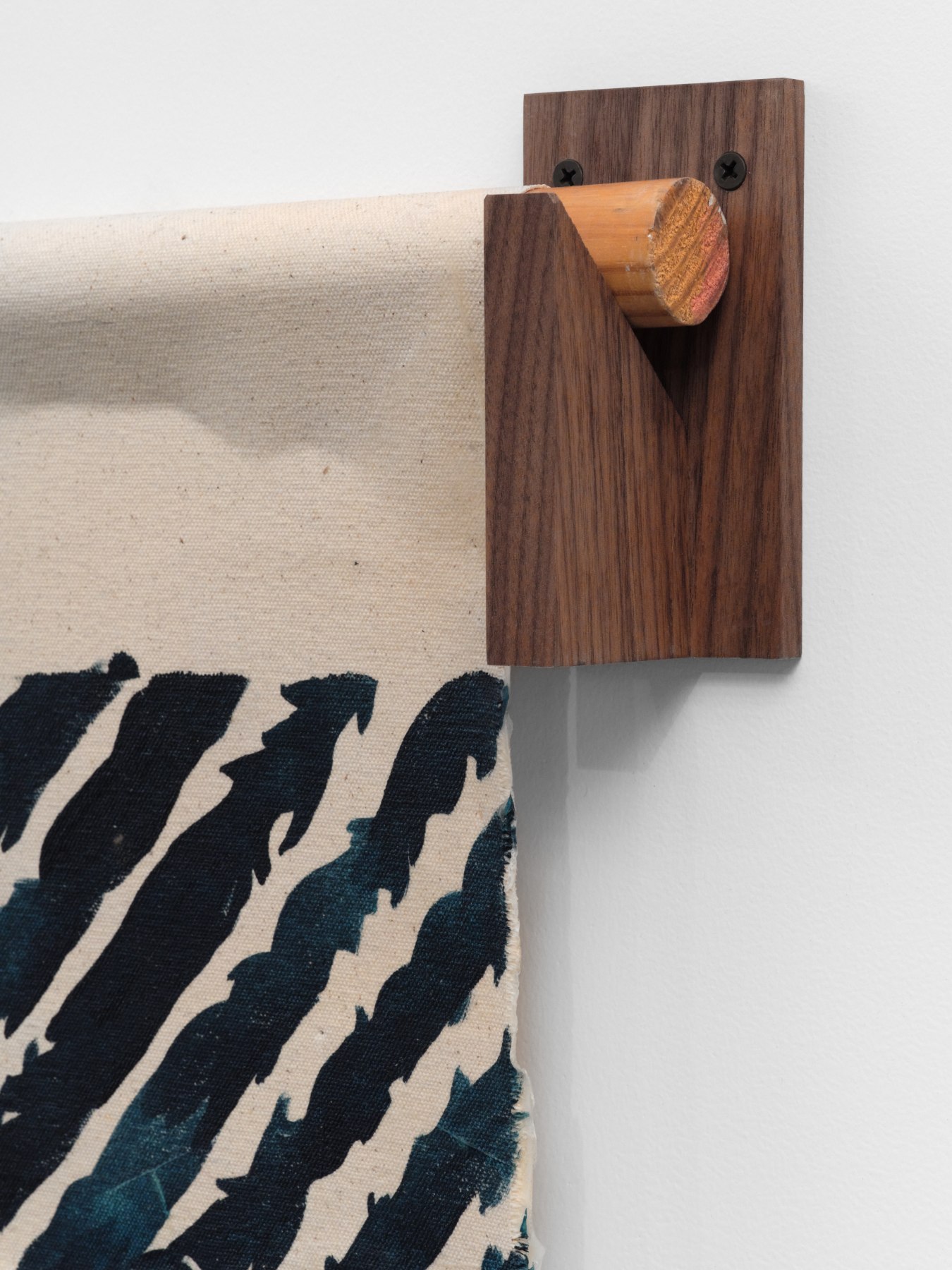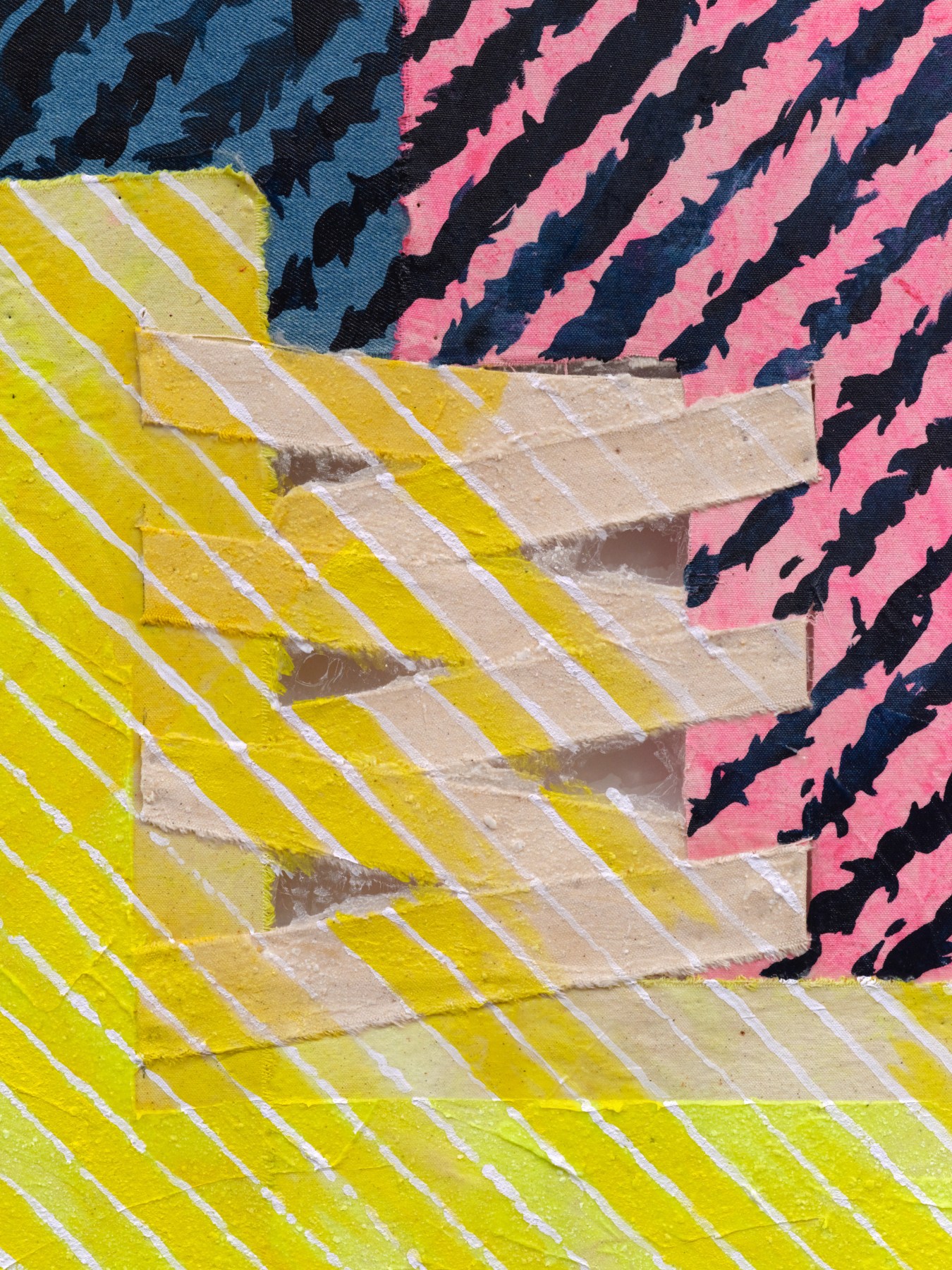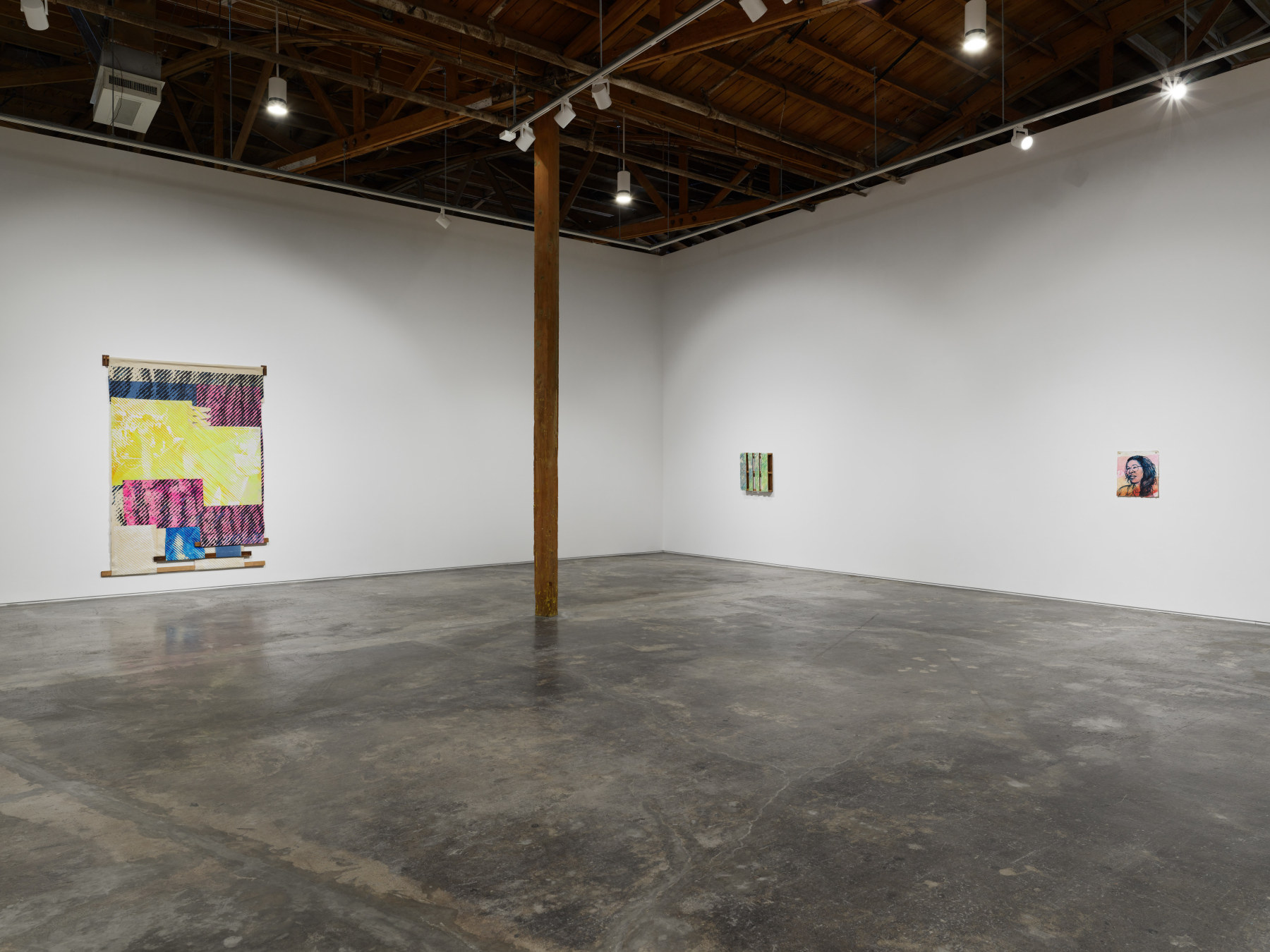 In Here to Love You, Jackson applies washes of fluorescent pink and magenta gradations in thin layers of acrylic paint, controlled wide half-circle brush strokes, and pale blue 135-degree angled halftone lines into a surface embedded with two distinct marble dust pastes to visualize a video still of people dancing at a 2023 rooftop summer time R&B dance party in Denver, Colorado. Those lines collide with 45-degree angled lines in deep turquoise blues, forest greens, and green tinted yellows that depict a 2020 winter time photograph of a solitary tree in a fenced yard in Bakersfield, California. Geometric layers of unfolded white paper bags oscillate between parallel and intersecting lines. These intricate tonal variations and shading reveal not only the layered source imagery but also intersecting historic contexts of two drastically different lived experiences of 2020 and 2023. The surface is composed of cotton duck canvas and white bed linen adorned with hand-knitted lace and is stretched onto an awning style frame crafted from maple wood using laminated paper bag handles and brass grommets. A strip of maple wood is suspended at the bottom of the painting, hanging by a single horizontal pocket.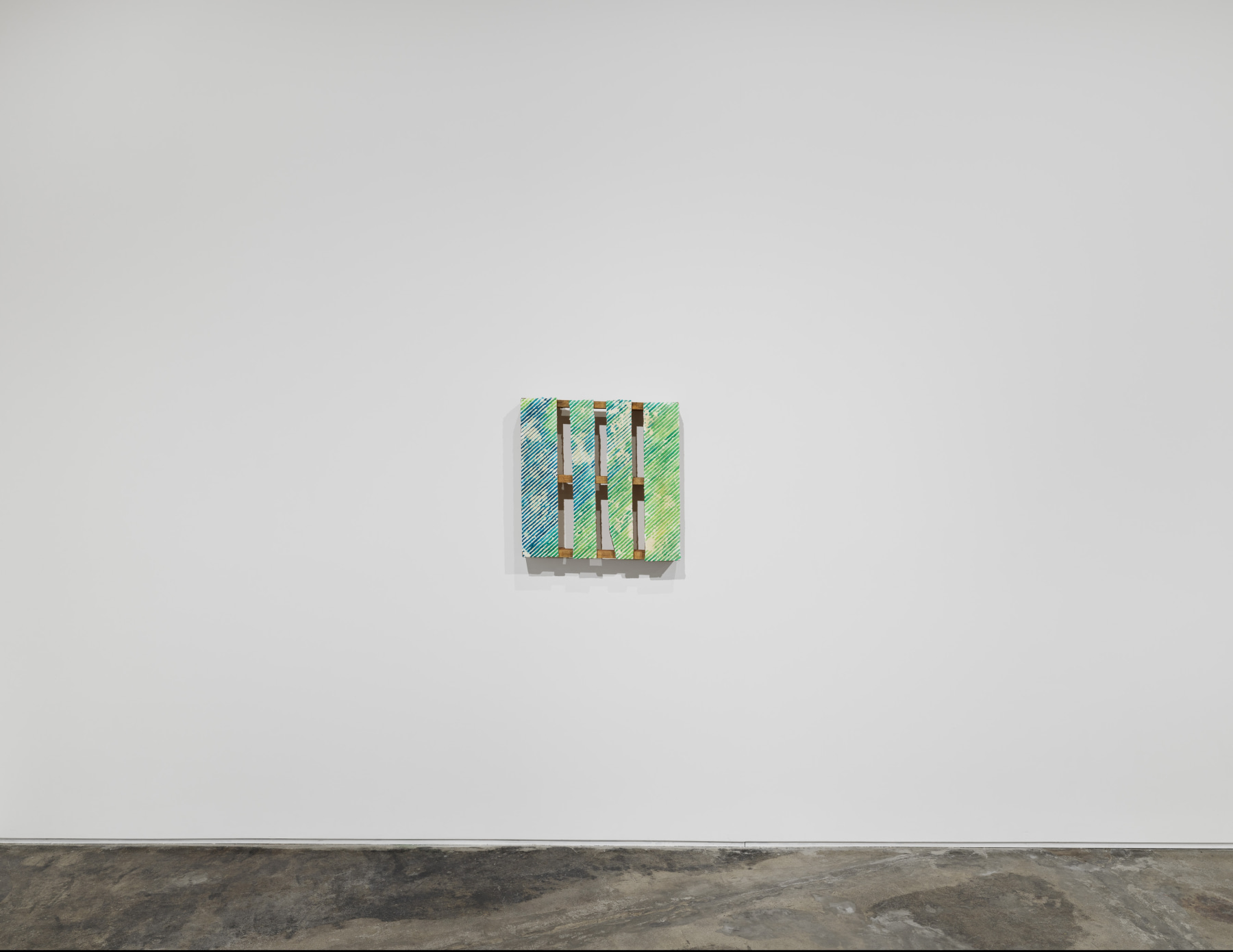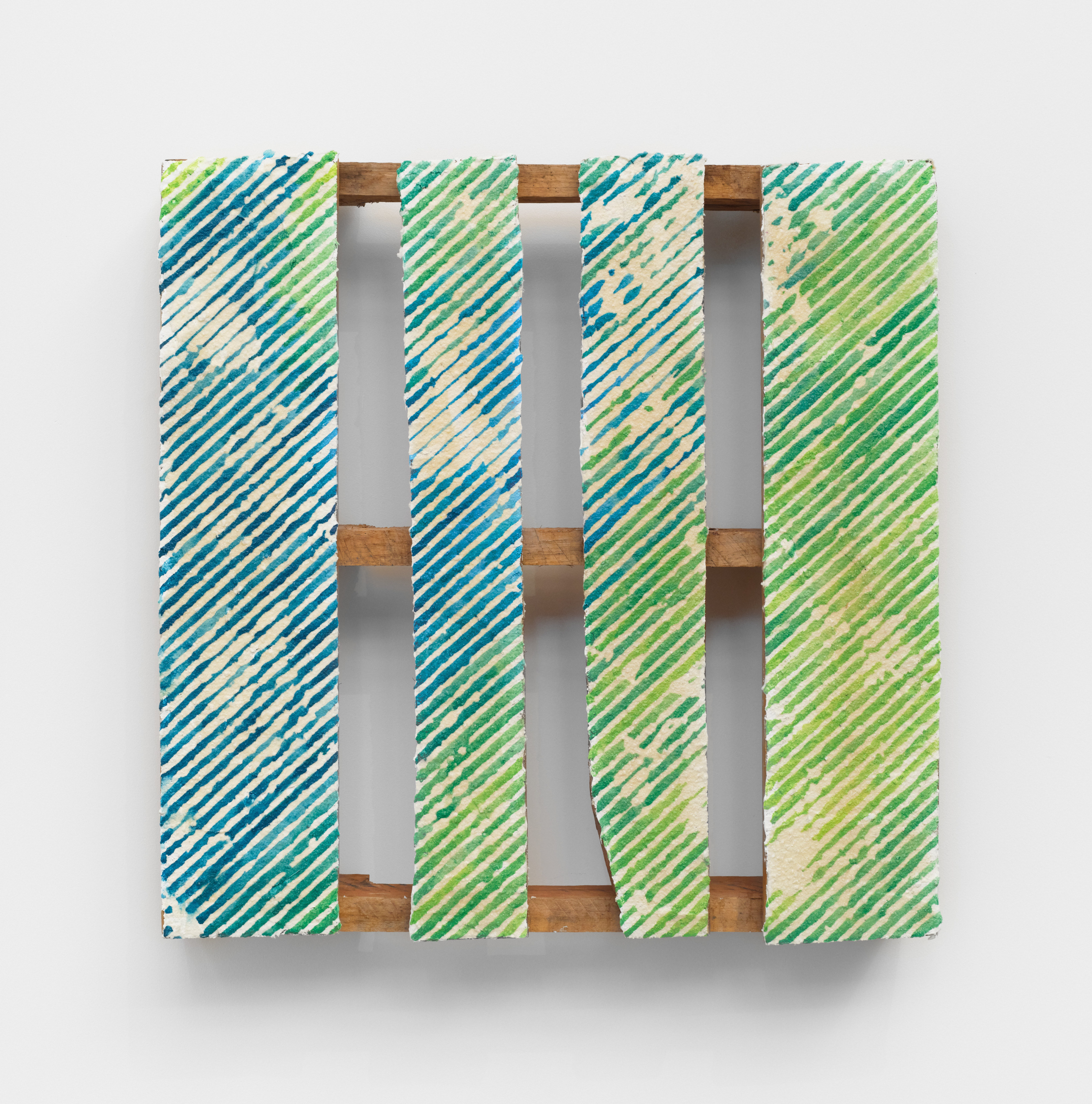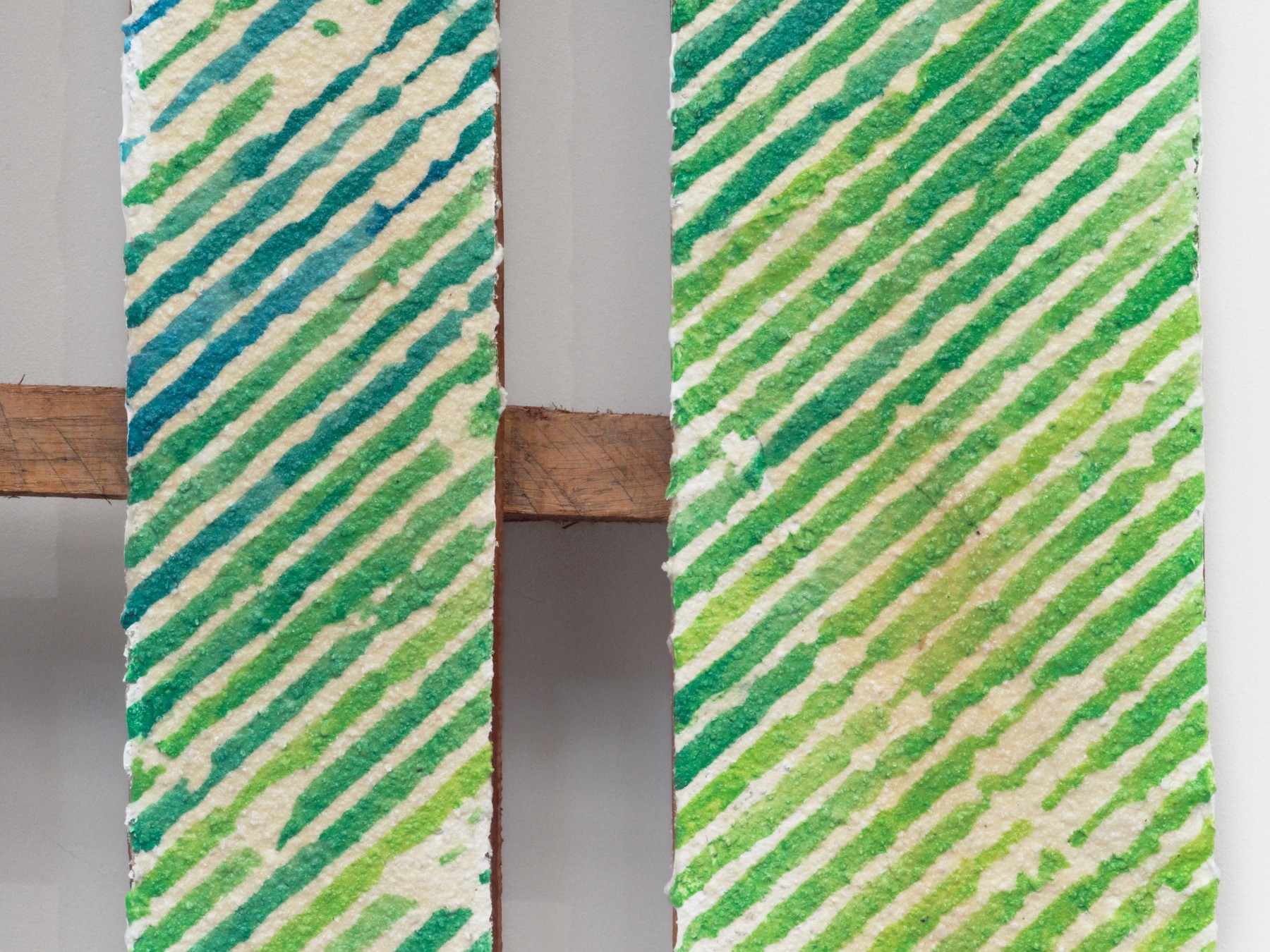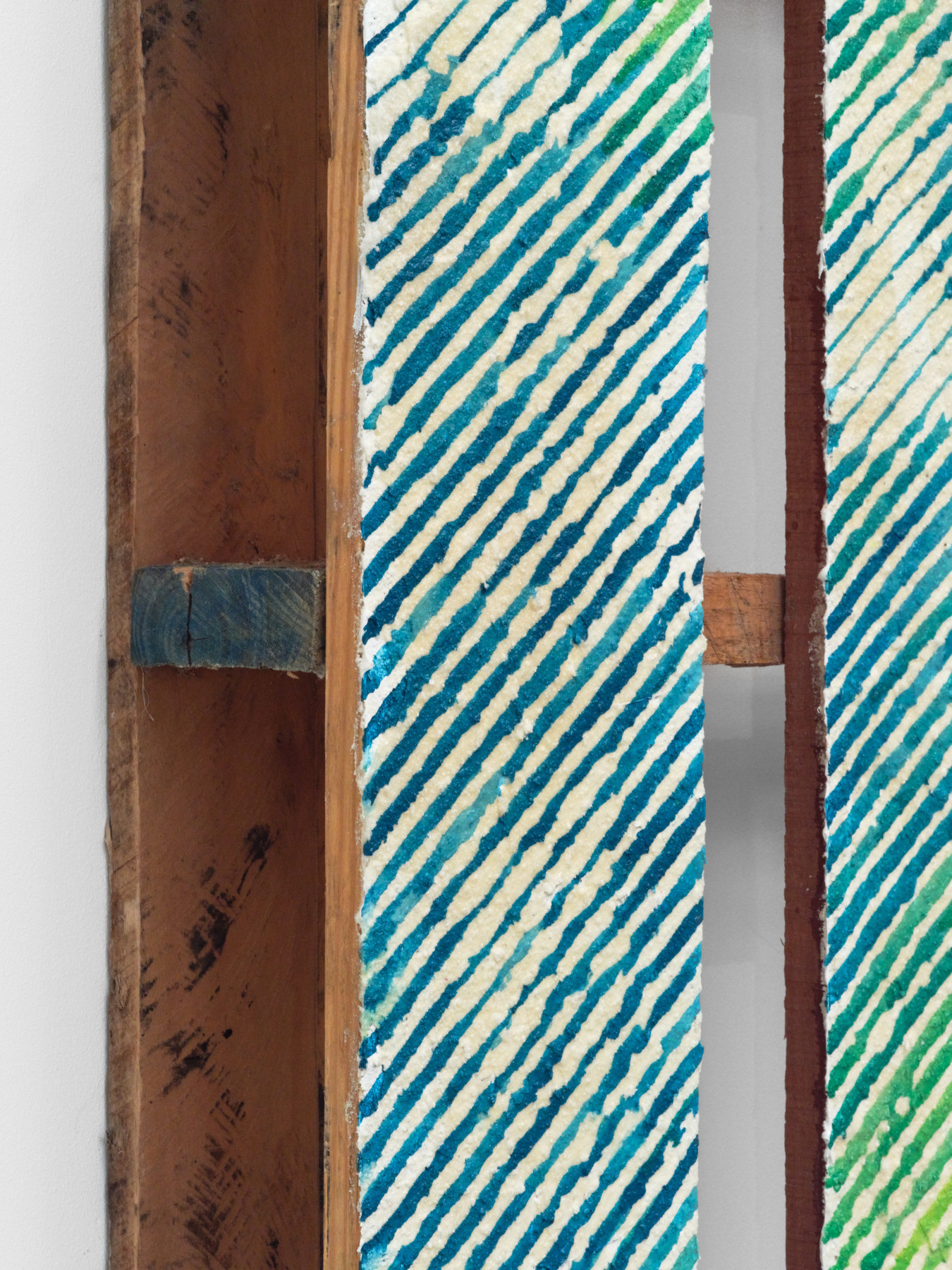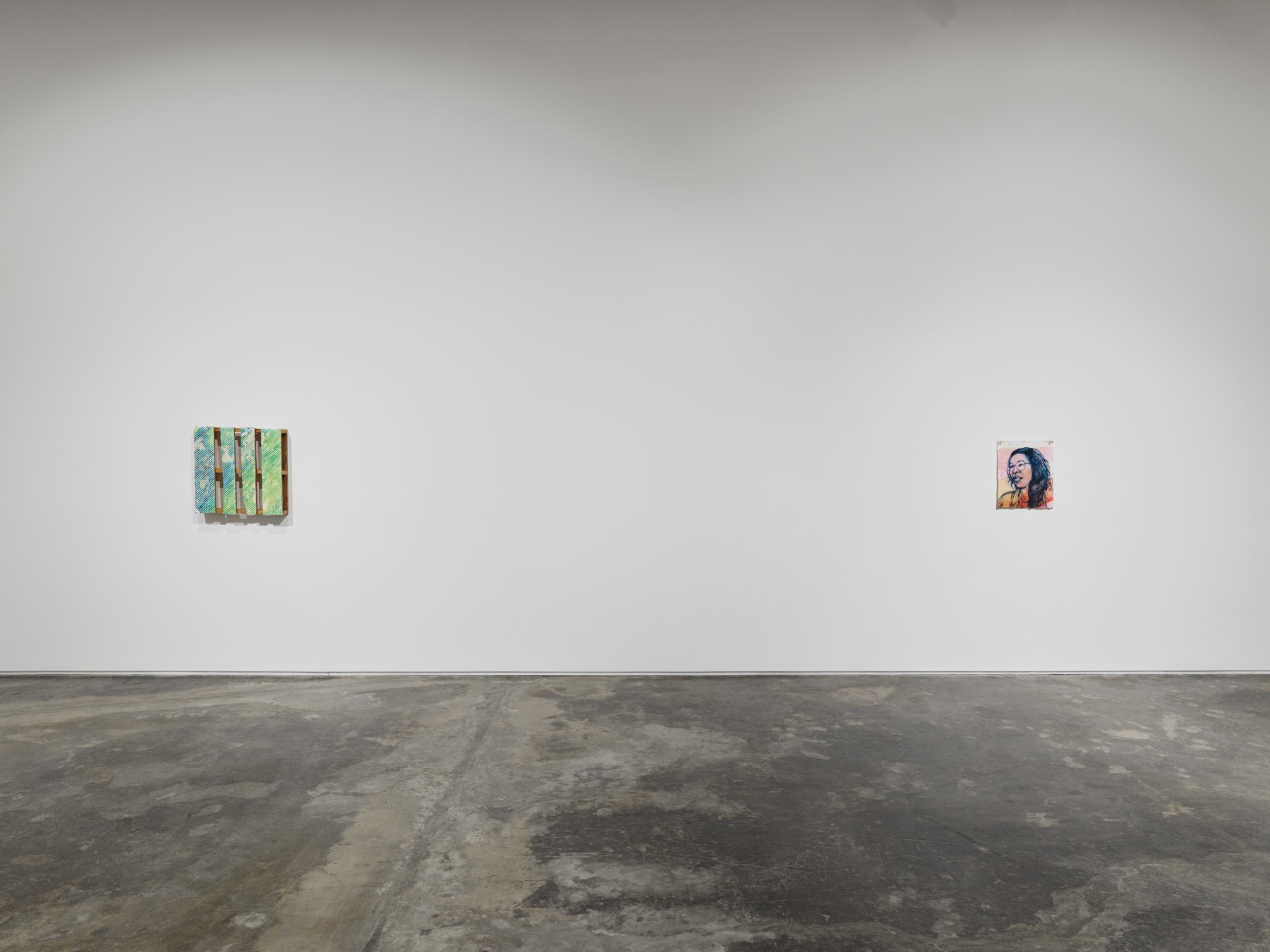 Central to Jackson's exploration is the concept of duration, a recurring motif that reverberates throughout her work. The photographs captured by her mother on a single day, mere minutes apart, evoke a meditation on the passage of time. This inherent duration is mirrored in the moment of photography and her mother's eventual passing, encapsulating the spectrum of existence and the inevitable journey toward closure. The viewer is invited to contemplate the passage of time within the images used in the paintings as well as the timespan between their creation and the present.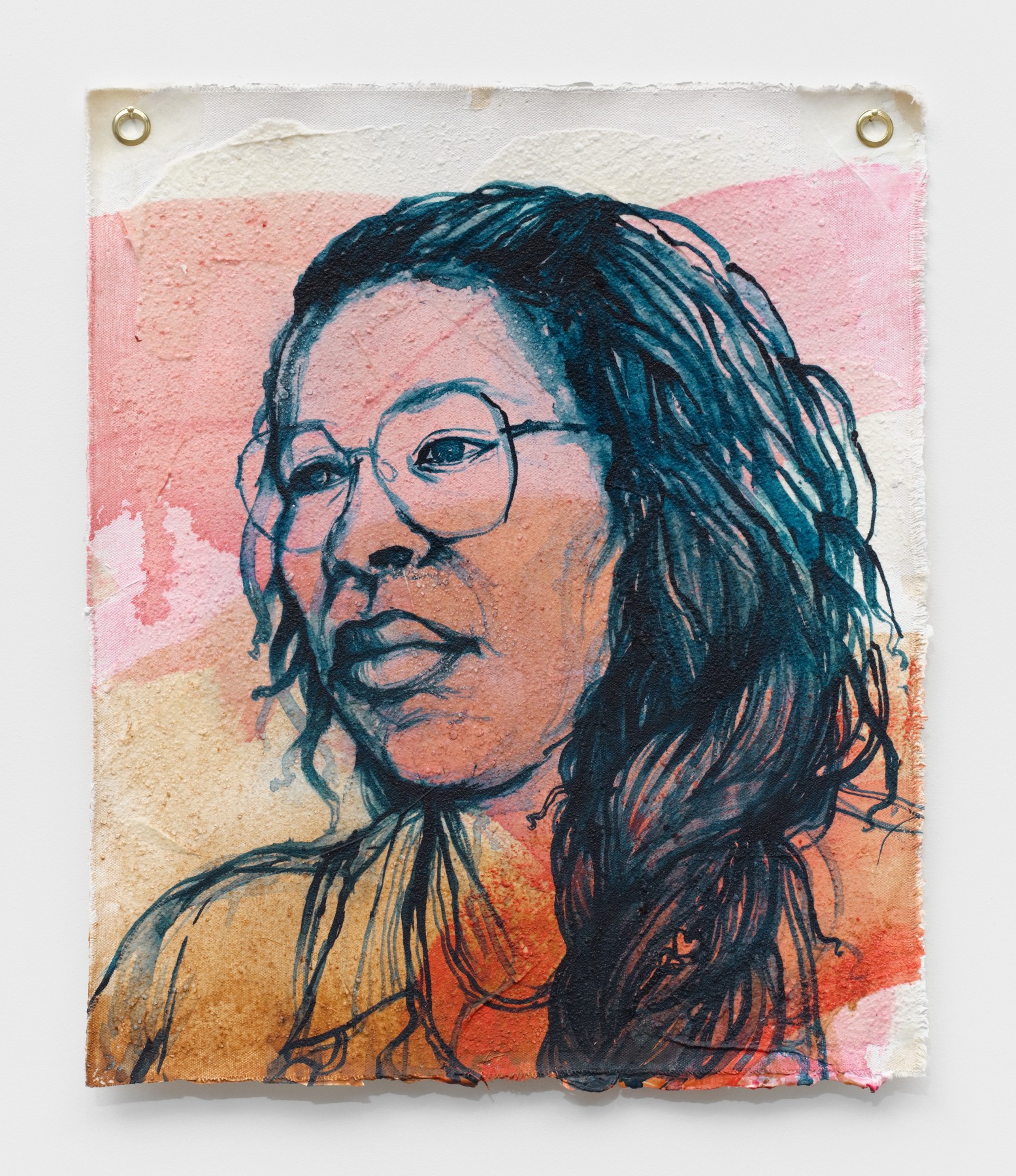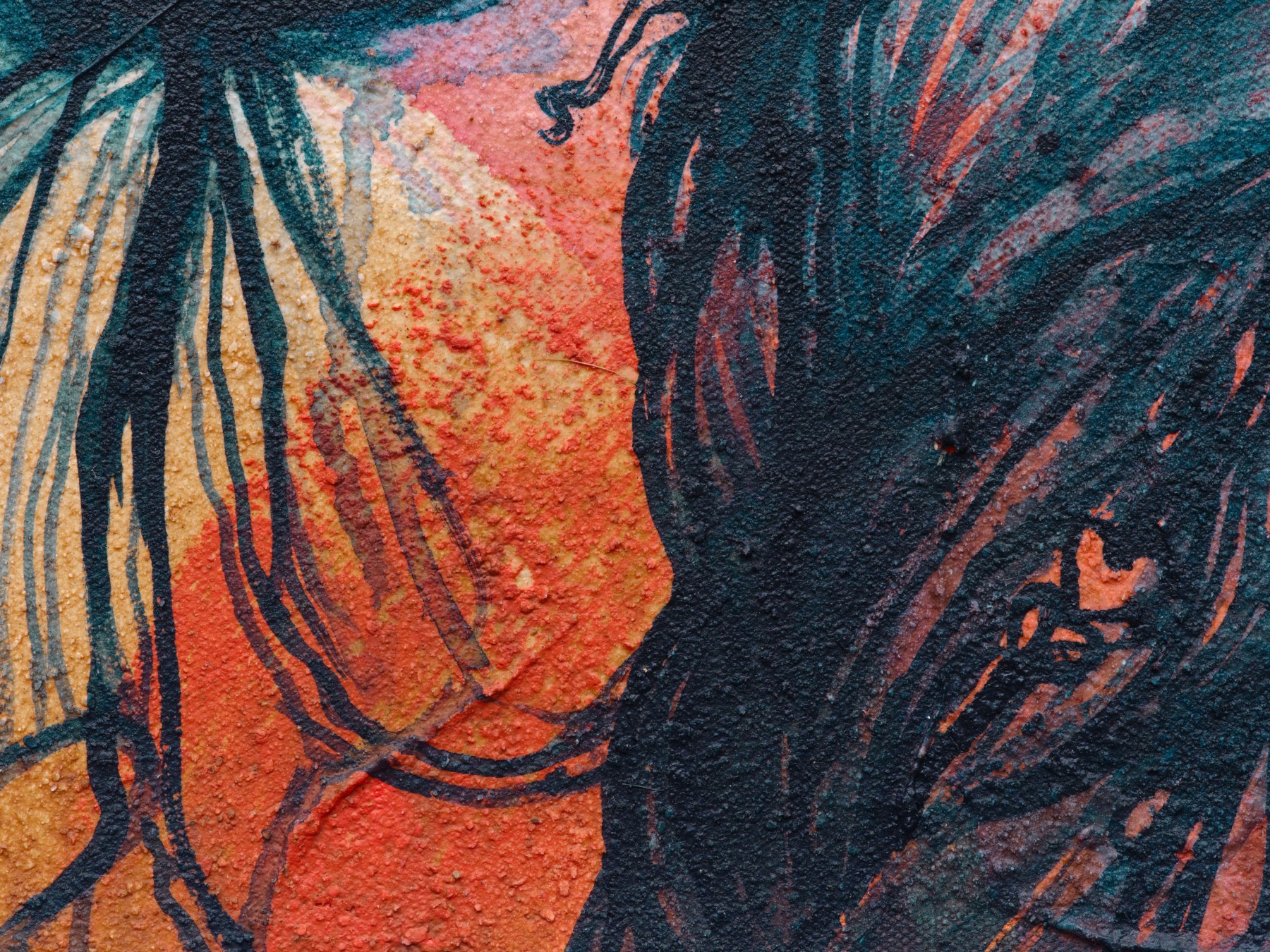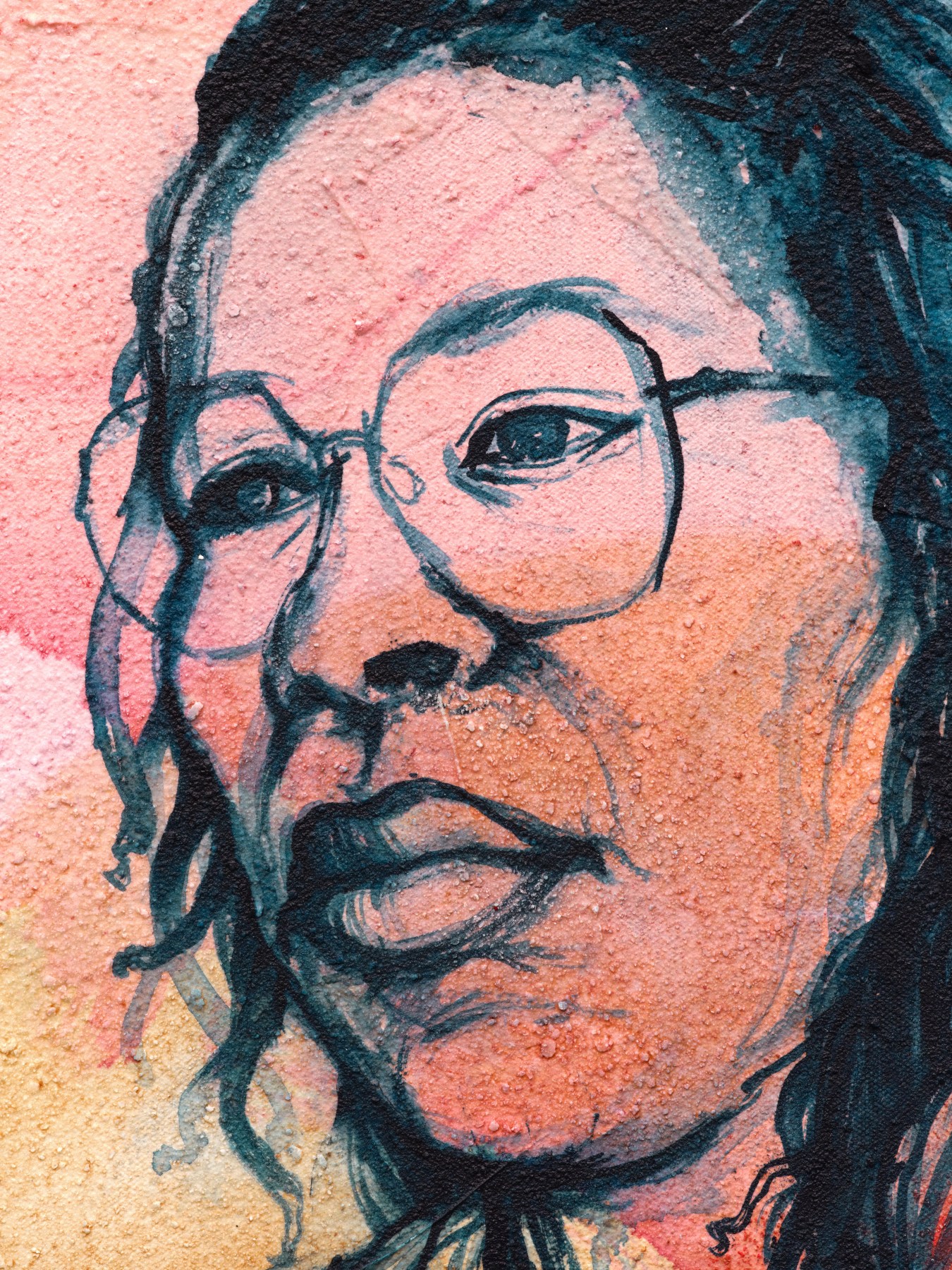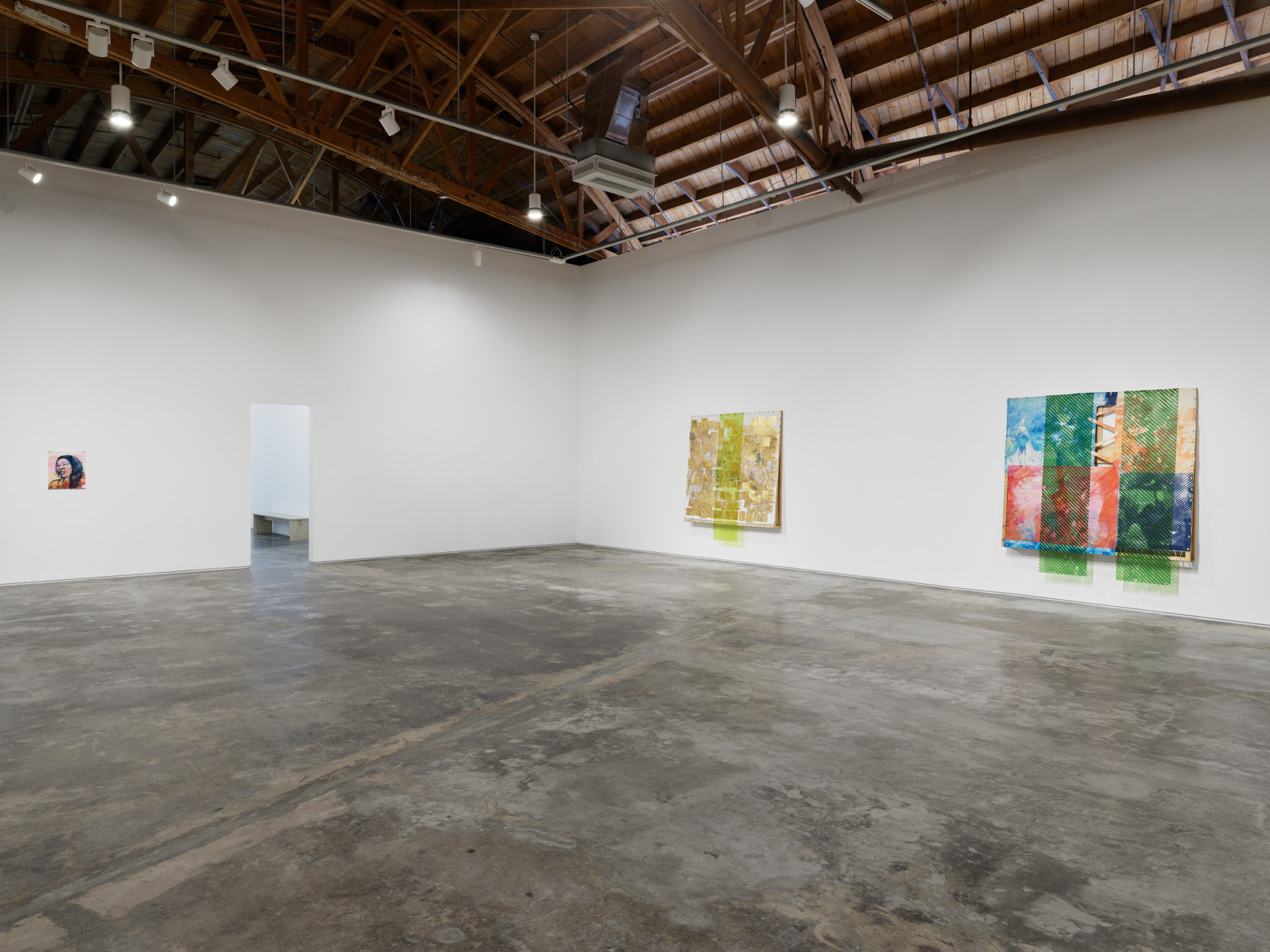 The formalist structure of Jackson's work is an entry point into contemplating the concept of "slow loss." Proposed by Dr. Jennifer Nash, "slow loss speaks" to the multifaceted dimensions of time - encompassing waiting, anticipation, and chronic endurance. Nash's exploration of slow loss deconstructs the traditional emphasis on singular events and instead centers on the enduring aspects of the quotidian or the everyday, reshaping the discourse on Black female subjectivity politics. This novel perspective is channeled through various mediums, including poetry, memoirs, and lyrical prose, all contributing to an evolving archive that captures the essence of this experience. In the intricate layers of form, texture, and materiality in Jackson's work, we can discern the gradual transformation and erosion of elements, mirroring the nuanced and imperceptible losses that often unfold over time. The work offers appreciation of the aesthetic beauty of her compositions and encourages reflection on the gradual yet profound changes that occur within the seen and unseen landscapes of our lives.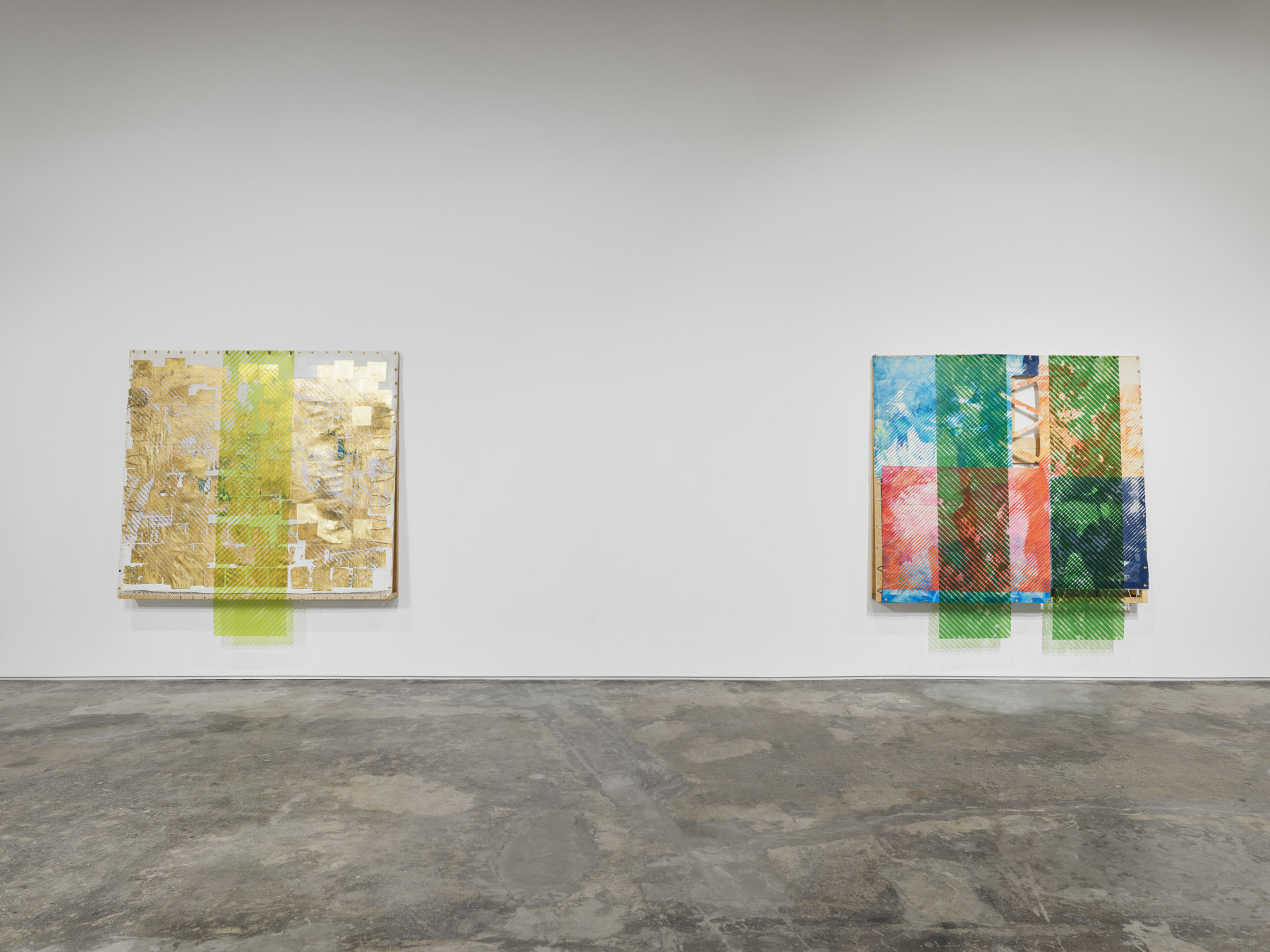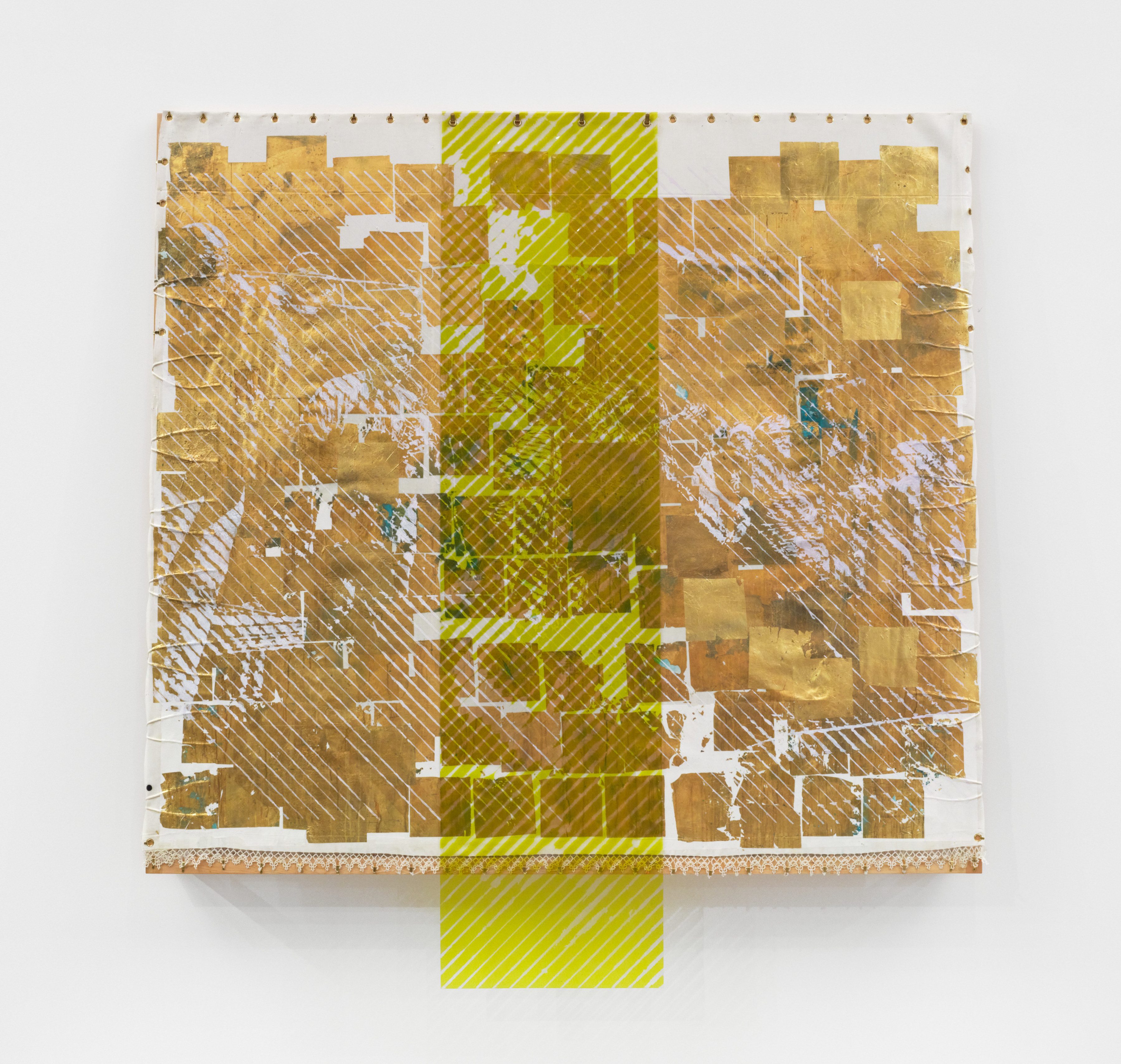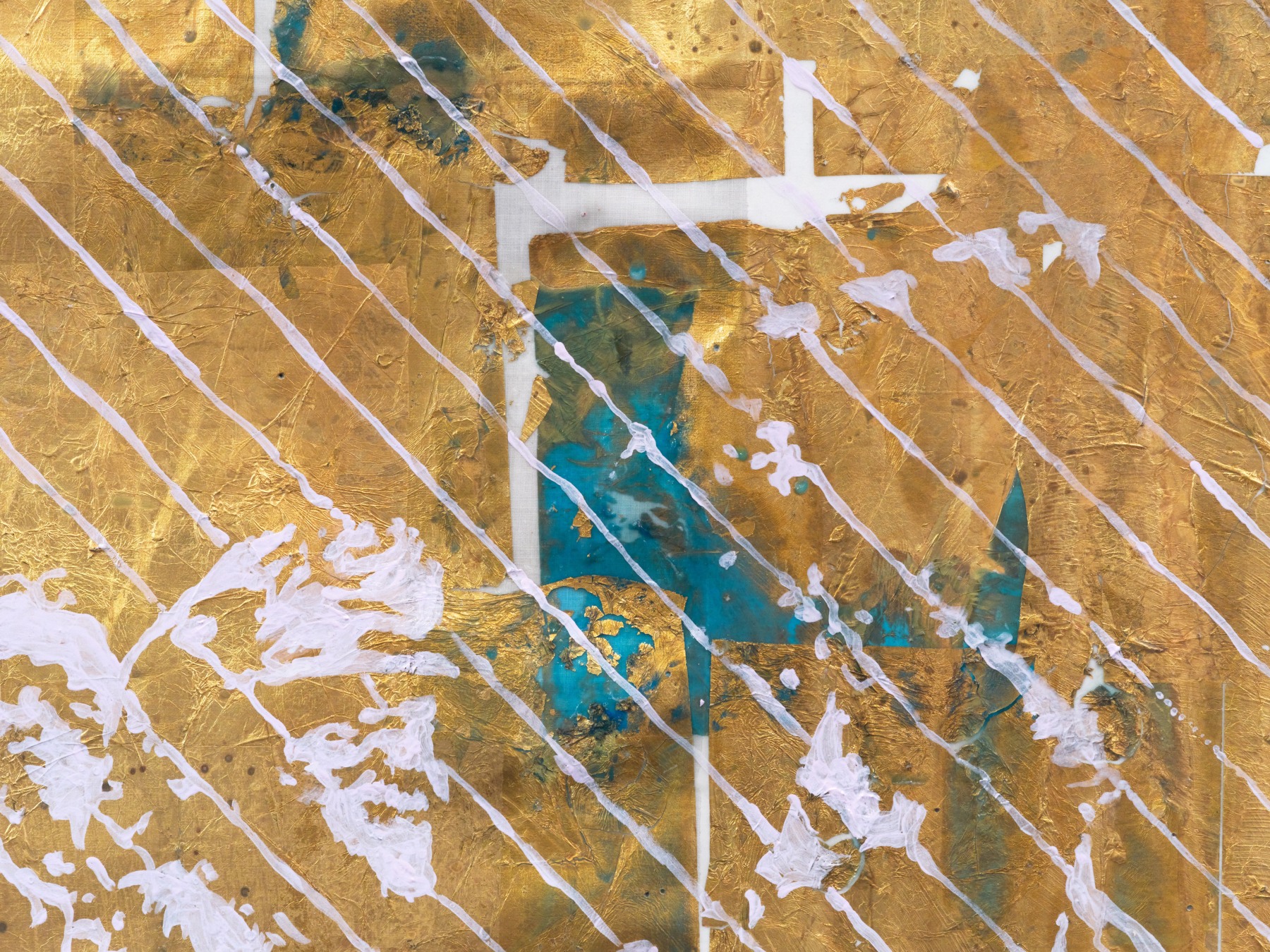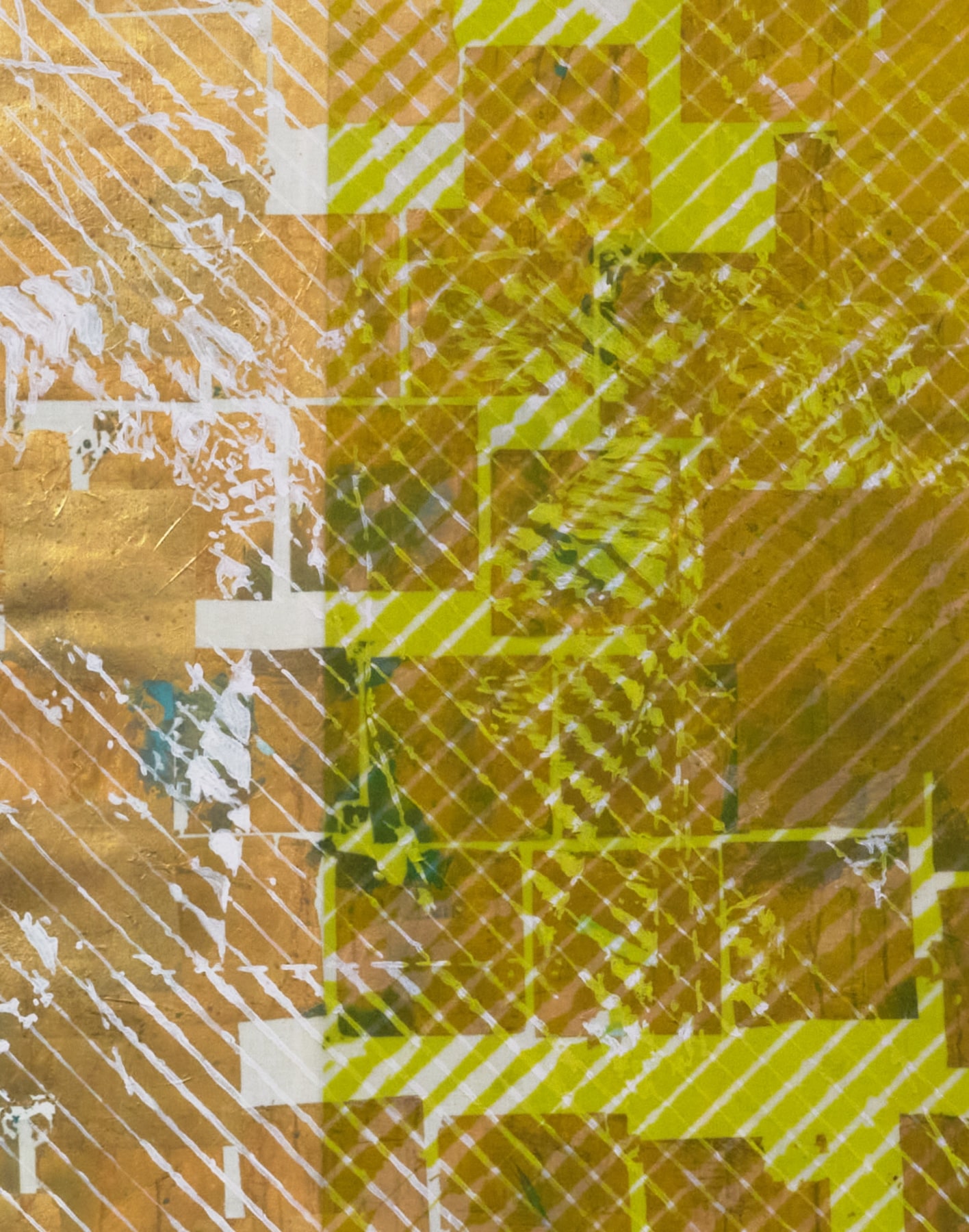 This juncture becomes a catalyst for Minute By Minute; Jackson's contribution to this expanding archive is an act of memorialization. Animating her mother's photographic legacy and melodies that underscored their shared tastes, Jackson crafts a heartfelt visual and sonic dedication. The notion of convening takes on a deeper meaning when positioned in dialogue with her mother's pictures of trees frozen in time, emphasizing the transient nature of the occasions for gathering. This collection of new work captures the essence of enduring, waiting, and the complex emotions that accompany survival after disaster. Minute By Minute, a tribute to the artist's mother and to the living, is a vivid manifestation of slow loss intended to be a space for viewers to view paintings and contemplate an experience of memorial that is also their own.
— Kareema Thomas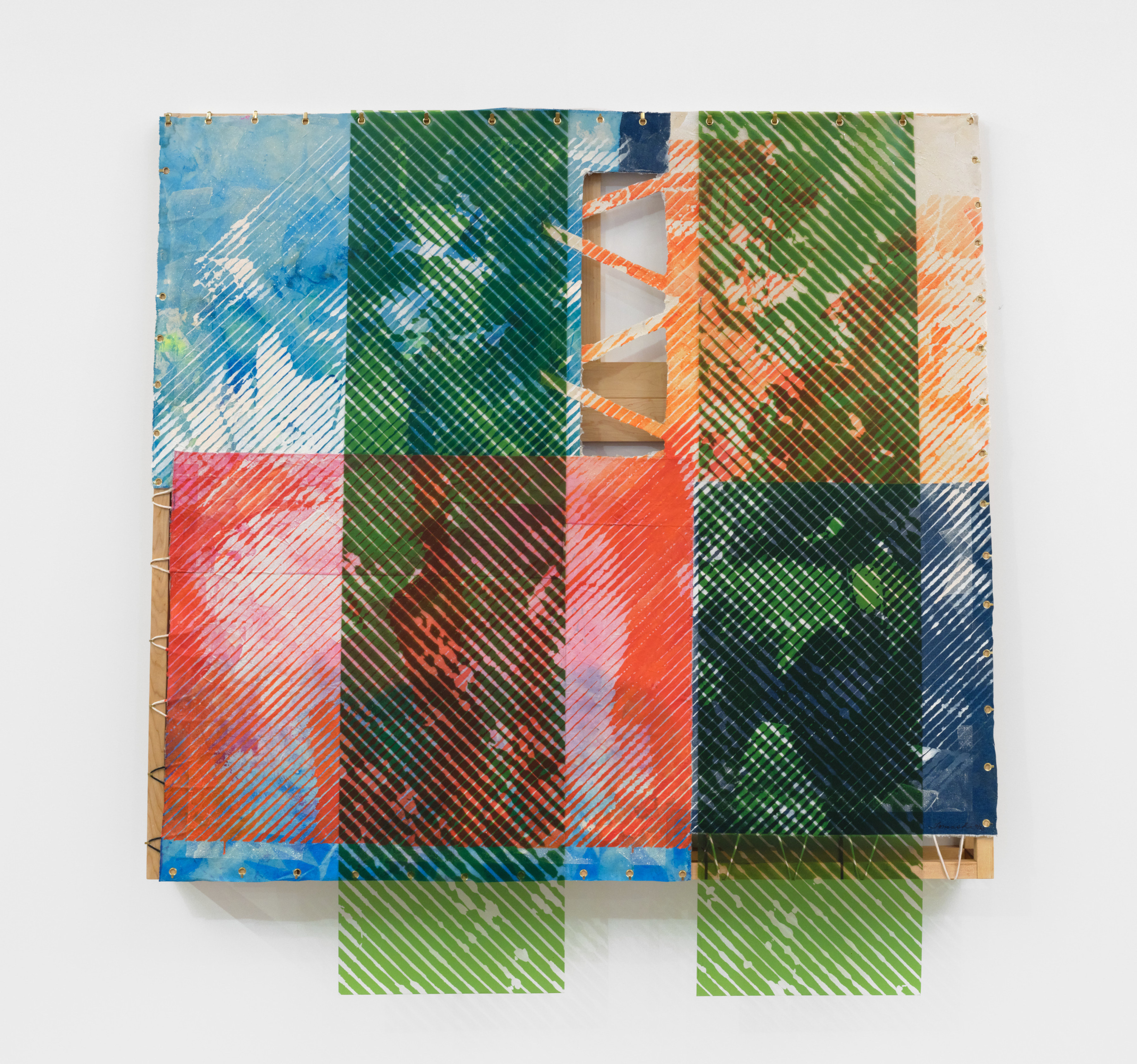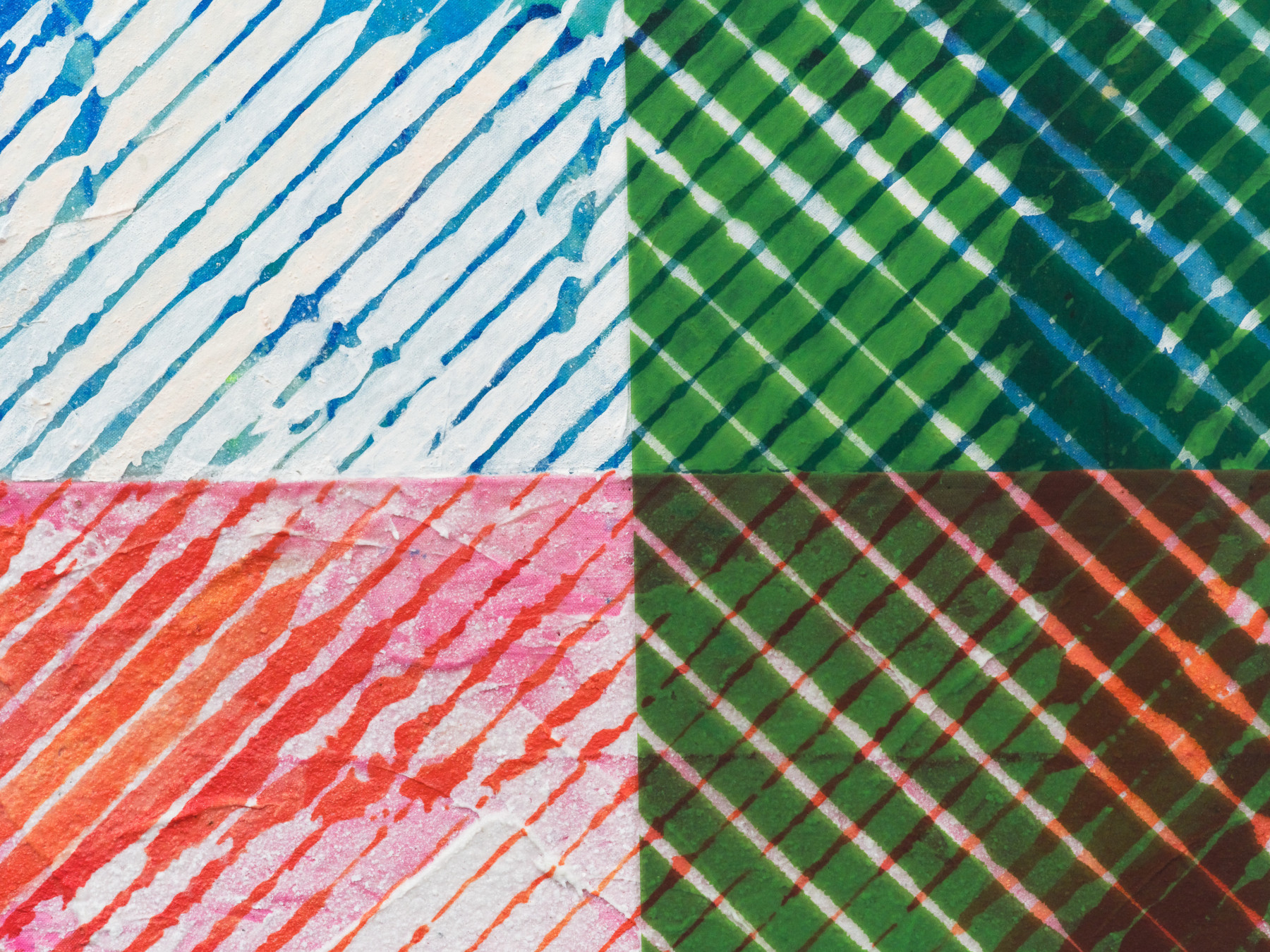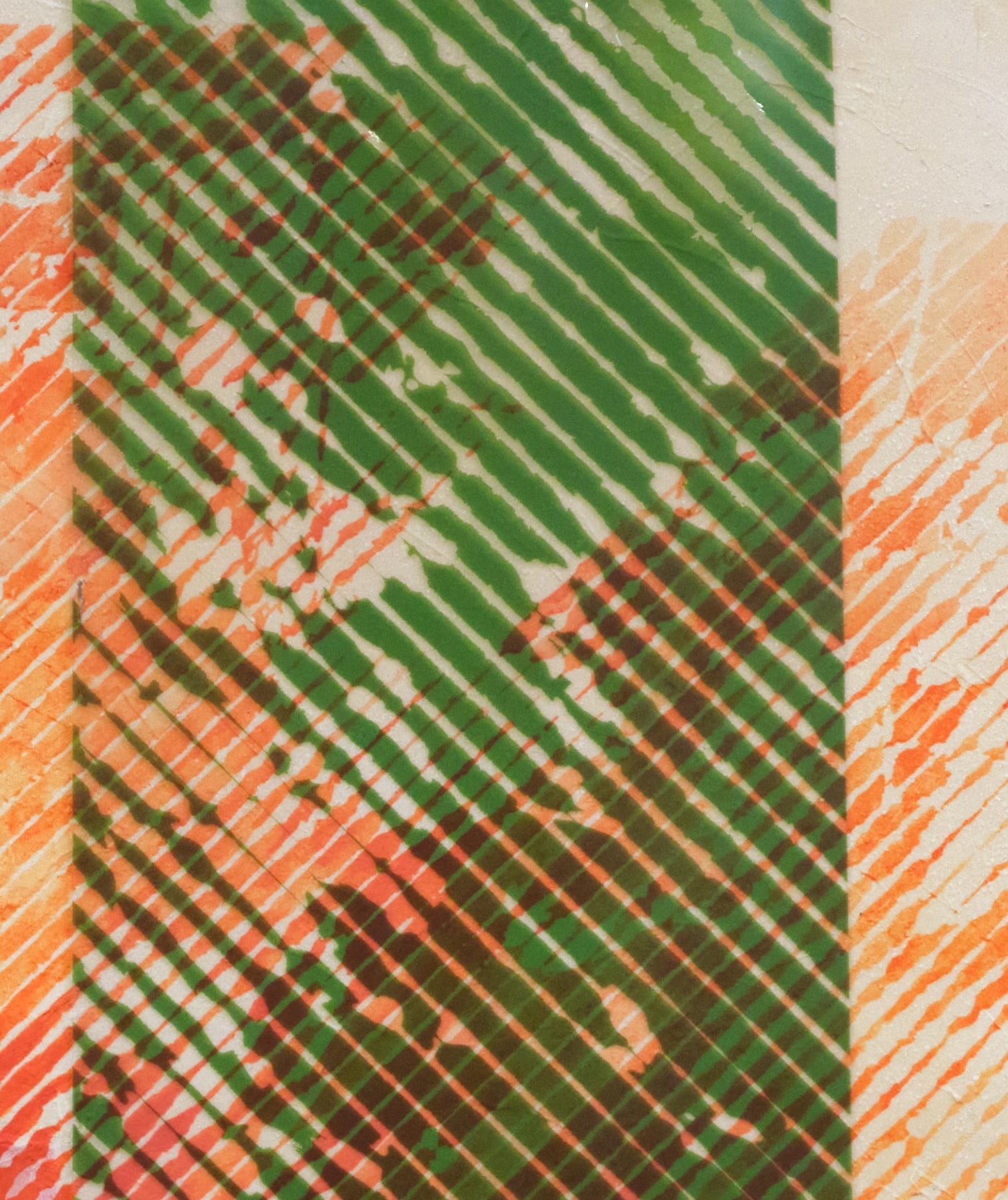 Tomashi Jackson (b. Houston, Texas, 1980) grew up in Los Angeles, California and is a graduate of The Los Angeles County High School for the Arts. She received her MFA in Painting and Printmaking from the Yale University School of Art in 2016; earned her Master of Science in Art, Culture, and Technology from the MIT School of Architecture and Planning in 2012; completed her BFA from Cooper Union in 2010, and is a 2019 alumna of the Skowhegan School of Painting & Sculpture. She is the recipient of the 2023 Rappaport Prize awarded by the DeCordova Sculpture Park and Museum, the 2022 Roy R. Neuberger Prize from the Neuberger Museum at SUNY Purchase, and received a Joan Mitchell Foundation Painters and Sculptors Grant in 2020. Solo museum exhibitions have taken place at the Museum of Contemporary Art Denver, Denver, Colorado (Across The Universe), the Neuberger Museum at SUNY Purchase, Purchase, NY (SLOW JAMZ), Parrish Art Museum, Watermill, NY (The Land Claim) the Radcliffe Institute for Advanced Study at Harvard University (Brown II), both in 2021; the Wexner Center for the Arts, Columbus, Ohio (Love Rollercoaster) in 2020; and the Zuckerman Museum of Art, Kennesaw University, Kennesaw, GA (Interstate Love Song) in 2018. Catalogs for the exhibitions at the MCA Denver, Neuberger Museum, Radcliffe Institute, and the Parrish Art Museum reflect the in-depth original research behind these shows as well as the exhibited works. Jackson's work has been included in group exhibitions at the Martin Museum of Art at Baylor University, Waco, Texas, High Museum of Art, Atlanta; The Guggenheim Museum, New York; the Boston Museum of Fine Arts; the Baltimore Museum of Art; The Museum of Contemporary Art, Los Angeles, the Institute for Contemporary Art, Virginia Commonwealth University, Richmond, VA, and Mass MoCA among many others. Jackson was included in the 2019 Whitney Biennial. Works by Jackson are in the collections of MOCA, Los Angeles; the Whitney Museum of American Art, New York; the Perez Art Museum Miami; the High Museum of Art, Atlanta; the Carnegie Museum of Art, Pittsburgh; the Guggenheim Museum, New York; the Boston Museum of Fine Arts; the Baltimore Museum of Art; the Parrish Art Museum, Watermill, NY; and the Studio Museum in Harlem, among others.
[1] Notes from the Field: Update on Excess Deaths Associated with the COVID-19 Pandemic—United States, January 26, 2020 - February 27, 2021, Authors: Lauren M. Rossen, PhD1; Amy M. Branum, PhD1; Farida B. Ahmad, MPH1; Paul D. Sutton, PhD1; Robert N. Anderson, PhD. Published April 16, 2021, Centers for Disease Control and Prevention.